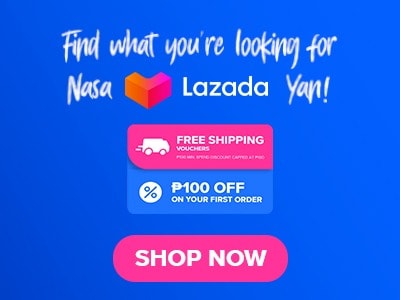 Are you ready for another beefy adventure? brace yourselves because today we are about to head on to something different but a type of difference you will surely love! Introducing La Cabrera! A famous steakhouse that is known for its Argentinian steaks making it a must-visit destination for grilled to perfection steaks and other grilled meats. Come on and join me and let's start with the La Cabrera menu collection.
Menu Items
Price (PHP)

Starters

Bruschetta De Jamon
345
Parma Ham Bruschetta
345
Mollejas Crocantes con Manteca, Vino Blanco y Verdeo
650
Empanada de Carne "La Cabrera"
250
Morcilla Criolla
490
Chorizo Criollo de Rueda
790
Camembert con Chutney de Manzana
495
Provoleta
890
Provoleta con Panceta
950
Provoleta con Jamon Crudo, Tomates Secos y Albahaca
990
Mollejas Grilladas
550
Chicharrones
250

Soup

Sopa de Tomate
250
Sopa de Calabaza
250

Salads

Ensalada Mixta
450
Ensalada de Rucula y Queso Parmesano
450
Ensalada Caprese Tomate, Mozzarella, Albahaca - Half Order
550
Ensalada Caprese Tomate, Mozzarella, Albahaca - To Share
1050
Ensalada Caesar Lechuga, Croutons, Pollo, Panceta y Aderezo Caesar - Half Order
375
Ensalada Caesar Lechuga, Croutons, Pollo, Panceta y Aderezo Caesar - To Share
680
Jamon Crudo con Mozzarella, Albahaca, Tomates Secos y Rucula - Half Order
500
Jamon Crudo con Mozzarella, Albahaca, Tomates Secos y Rucula - To Share
950
Ensalada de Huevo Poche - Half Order
400
Ensalada de Huevo Poche - To Share
750
Ensalada de Chicharrones y Huevo A Baja Temperatura
495
Ensalada de Palta, Tomates y Albahaca
680

Pasta

Linguini con Oliva, Tomate y Albahaca
480
Chorizo Carbonara Linguini
650

Argentinian Special Cuts

Asado del Centro - Servings (500g)
2420
Entrana - Servings (500g)
2870
15 Days Wet Aged Rib Eye - Servings (500g)
3880
Cuadril - Servings (500g)
3280

Imported From Argentina - Grass Fed

Ojo de Bife - Servings (500g)
3995

Selected Prime Steaks

Ojo de Bife - Servings (500g)
3480
Ojo de Bife - Servings (800g)
4995

Bone-In Full Blood Wagyu

Chuleton Rib Eye Bone-In - Servings (1000g)
5980

Especiales

Costillas de Cerdo con Barbacoa
1720
Milanesa de Carne Napolitana
1880
Sea Bass Rosado con Tomates, Albahaca y Alcaparras
2150
Pollito con Queso Ahumado y Tomates
680

Rice

Brown Rice
150
Steak Rice
320

Side Orders

Papas Fritas
250
Papas Fritas con Cebolla Confitada
380
Papas Criollas con Huevos Revueltos
380
Papas Fritas con Ajo
280
Tortilla de Papas
280
Aros de Cebolla
250

Set Menu

Set 1
2,195.00+
Set 2
2,195.00+
Set 3
2,000.00+
Set 4
2,500.00+
Set 5
2,600.00+
Set 6
2,700.00+

Organic Iced Teas

St.Tropez
150
Passionberry
150
Crimsonberry
150

Others

Evian - Still Water
140
Badoit - Sparkling Water
140

Others

Coke Regular, Coke Light, Coke Zero, Sprite
80

Mocktails

Le Mojita
250
Orange Ginger Special
250

Beers

1906
220
Estrella Galicia
220
Pilsner Urquell
250

Draft Beer

Engkanto Lager
320
Engkanto IPA
320

Cocktails

La Cabrera Martini
320
Reposado Margarita
320
East Meets West
350
The Gin Hop
340
Sparkling Mt. Kanlaon
390
Grand Cognac
330
Rob Roy
370
Malbec Sangria / Sangria Blanca
370

Wines - House Wines (per glass)

Finca Delos Andes, Sauvignon Blanc
250
Lagarde Malbec
525
Finca Delos Andes, Malbec/Merlot
250

Wines - Altas Cumbres (per bottle)

Torrontes
1750
Cabernet Sauvignon
1750
Viognier
1750

Wines - Lagarde

Viognier
2595
Blanc de Noir
2595
Malbec
525
Merlot
2595
Syrah
2595
Cabernet Sauvignon
2595

Wines - Guarda

Chardonnay
2995
Malbec Doc
2995
Cabernet Franc
2995
Guarda Blend
2995
Cabernet Sauvignon
2995

Primeras Vinas

Cabernet Sauvignon 2012
3995
Malbec 2012
3995

Henry Gran Guarda No.1

Henry Gran Guarda No.1
5995

Sparkling Wine

Altas Cumbres Extra Brut
2395
Lagarde Moscato Dolce - Sweet Sparkling
2295

Dessert Wine

Henry Cosecha Tardia Late Harvest Moscato
3450

Wines - Barone Ricasoli

Torricella Toscana IGT
2575
Brolio - Bettino Chianti Classico DOCG
2995
Casalferro 20th Anniversario Toscana IGT
5295
Castello di Brolio Chianti Classico Gran Selezione DOCG
5495
Colledila Chanti Classico Gran Selezione DOCG
5695

Scotch / Whisky

ohnnie Walker Blue
700
Chivas Regal
200
Johnnie Walker Gold
250
Glenfiddich 12yr
400
Glenfiddich 15yr
520
Glenlivet 12yr
400
Glenlivet 15yr
550
Macallan 12yr
480
Macallan 15yr
750
Oban 14yr
550
Glenmorangie 10yr
350
Bushmills 16yr
700
Singleton 12 yr
350
Jameson Irish Whiskey
200

Bourbon / Whiskey

Basil Hayden's
410
Bulleit Bourbon
300
Jack Daniels
200

Tequila

Patron XO Cafe Dark Cocoa
230
Gran Centenario Reposado
270
Cazadores Reposado
290
Herradura Anejo
420
Don Julio 1942 Anejo
1500
Vida Mezcal
450
Casa Noble Anejo
450

Tequila

Patron XO Cafe Dark Cocoa
230
Gran Centenario Reposado
270
Cazadores Reposado
290
Herradura Anejo
420
Don Julio 1942 Anejo
1500
Vida Mezcal
450
Casa Noble Anejo
450

Rum

Pyrat XO Reserve
280
Don Papa
210

Gin

St. George Botanivore
420
Hendrick's
300
Aviation
290
Tanqueray Dry
180
Bombay Sapphire
160
Iron Balls
420

Vodka

Tito's Handmade
210
Beluga Noble Russian
350
Seagrams Sweet Tea
180
Belvedere
260
Ketel One
230
Hangar One
290
Stolichnaya
180

Cognac / Brandy

Brandy de Jerez Cardenal Mendoza
690
Hennessy VS
390
Pisco Porton
400

Liqueurs / Aperitifs / Almaro

Fernet Branca
275
Baileys
150
Kahlua
100
St. Germain
395
Sambuca
150
About La Cabrera
La Cabrera is a steakhouse that specializes in various steak selections showcasing the best flavors of Argentine steaks. La Cabrera offers a wide range selection of premium-quality Argentine steaks. Their unparalleled steak selection and perfectly grilled meats offer you mouthwatering and smoky flavors you won't soon forget. Even though they specialize in various steak selections, they also offer other collections of pasta, Salads, and Soup along with their premium quality wines and other beverages.
La Cabrera Menu Best Seller
I know you are also excited so I am now giving you this list of their top five best-selling dishes at La Cabrera to spike up that fiery and flaming adventure.
Ojo de Bife – Ojo de Bife, commonly known as ribeye steak, is a special cut of beef that comes from the beef cut that comes from the cow's rib region. It's famous for its marbling, tenderness, and flavor. In Argentina, the term "Ojo de Bife" is often used.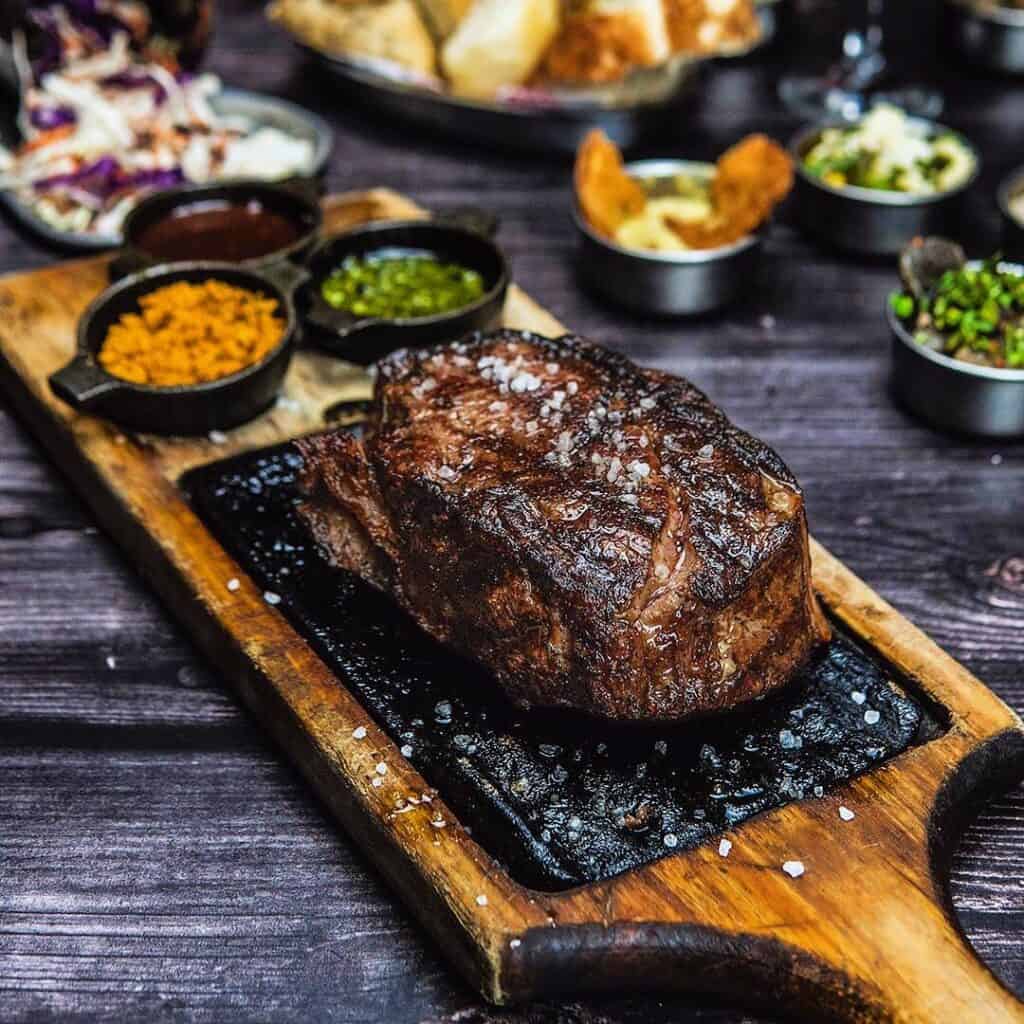 Cuadril (Culotte Picanha Steak) – Cuadril is a lean and flavorful cut of beef that is also known as Coulotte or Picanha. It originated from the top sirloin of the area of the cow and grilled to perfection giving you a robust beefy taste.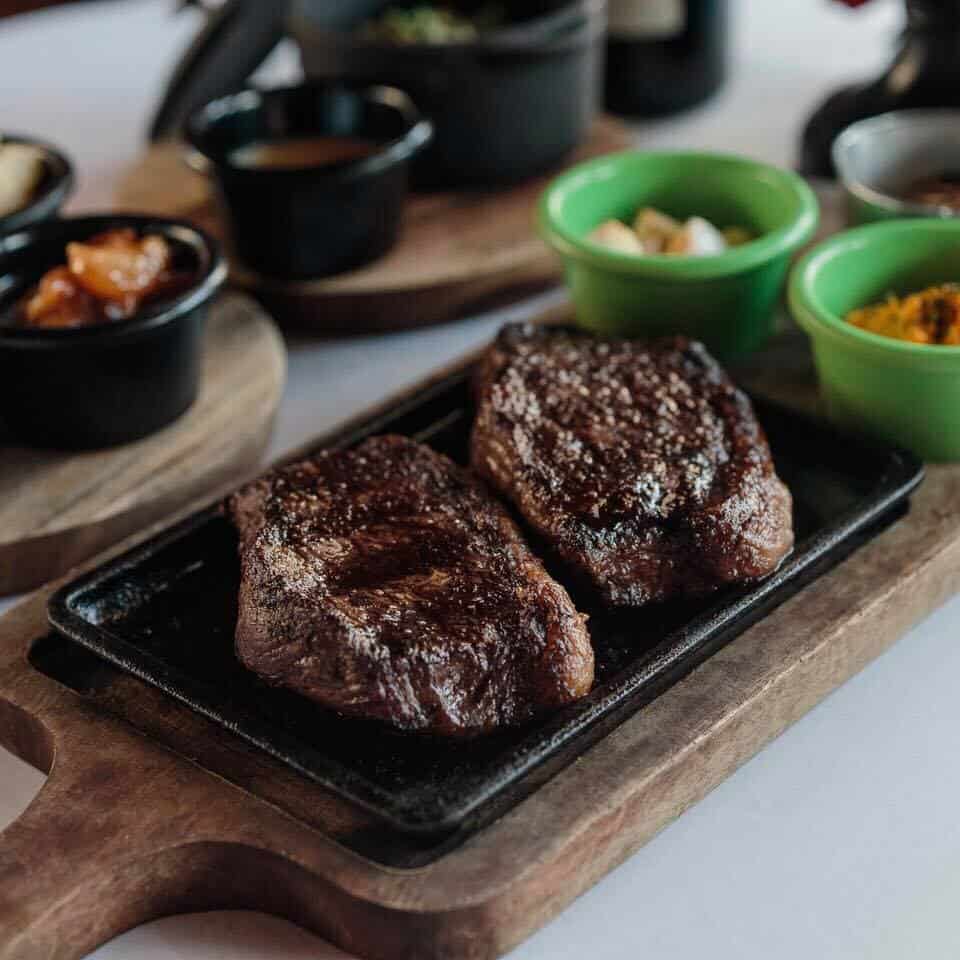 Entraña Skirt Steak – This Entraña menu of La Cabrera is a beautiful cut of beef that is commonly known as skirt steak. It is famous for its extra beefiness and tender and succulent texture.
Costillas de Cerdo con Barbacoa – This best-seller features baby back pork ribs that are cooked in a low and meticulous process and finally grilled to perfection to unleash a very savory and aromatic balance of its barbeque flavor.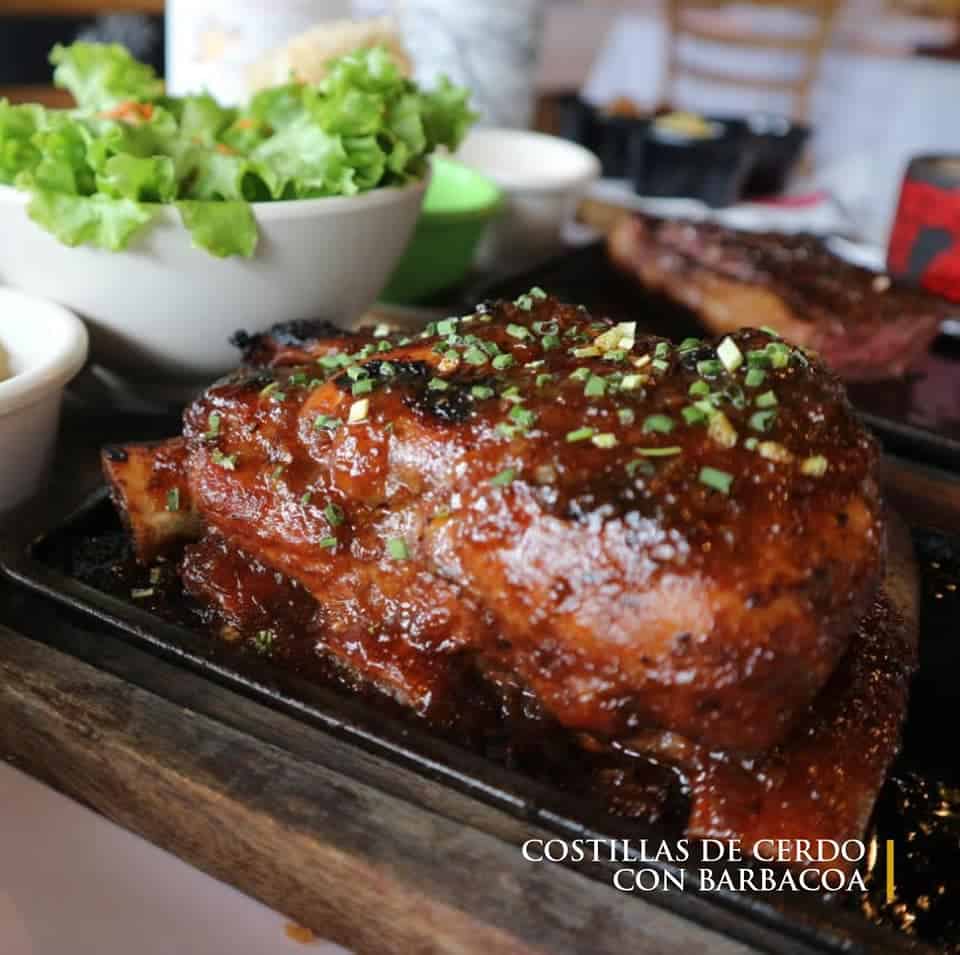 Bife de Chorizo – This famous bife de chorizo is the finest thick cut of sirloin steak. It is commonly referred to as sirloin strip steak and a popular Argentinian cuisine.
Striploin – Welcome to the best-tasting steak from New York. This Striploin is a cut of beef that comes from the short loin of the cow. It is famous for its lean and absolutely tender meat giving you an extra beefy flavor.
Especiales
Make your day extra special with these recommended dishes from their Especiales collection. The following La Cabrera menu features various specialties that elevate your dining experience tremendously.
Costillas de Cerdo con Barbacoa – This meal contains barbecued baby back pork ribs. That exudes a very refreshing aroma and flavorful bite that you will surely love.
Milanesa de Carne Napolitana – A breaded and fried striploin steak topped with Provolone cheese and typically served with a tomato-based sauce. It's a popular meal in Argentina.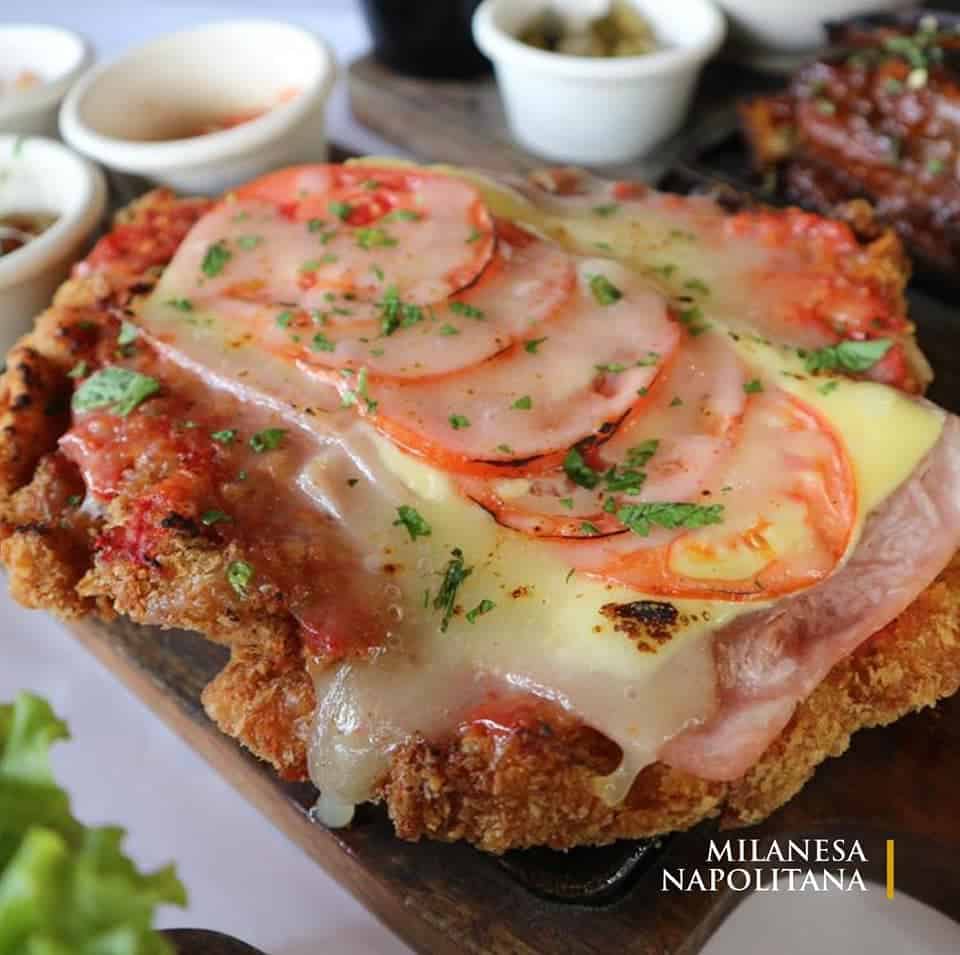 Pollito con Queso Ahumado y Tomates – A grilled chicken dish topped with smoked Provolone cheese and tomatoes. It has a smokey, cheesy, and savory flavor profile.
Set Menu
Set 1 – This set menu consists of a starter of Bruschetta de Jamon (ham bruschetta), a main dish of Grilled Chicken with Smoked Cheese and Tomatoes (with 1 hot side and 2 cold sides), a dessert of 2 pieces of Alfajores (a type of sweet pastry), and your choice of beverage—1 glass of Passionberry or 1 cup of Americano.
Set 2 – This set meal of La Cabrera menu consists of a soup or salad as a beginning, Ensalada Caprese (Caprese salad), BBQ chicken as the main dish (along with two hot sides and one cold side), Chocotorta as the dessert, and your choice of beverage.
Set 3 – This three-course meal comes with your choice of beverage, a beginning of Ensalada de Chicharrones (pork crackling salad), a main dish of grilled chicken (served with two hot and two cold sides), and a dessert of choco torta.
Set 4 – This fixed-price menu comes with an appetizer of Bruschetta de Jamon Crudo (raw gammon bruschetta), a main course of Entrana (a particular cut of steak) weighing 250g (with 2 hot sides and 2 cold sides), a dessert of Alfajores and your choice of beverage.
La Cabrera Menu Delivery
Unfortunately, there is no available delivery service for La Cabrera, and this I think because they always want to make the best of your Argentinian steak house experience to its maximum potential. I am certain that you will never regret visiting their store and experiencing the utmost beefiness with their freshly grilled steak that exudes a high level of smokiness and aroma right at your plate.
Social Media Pages
Join their food-loving social media pages, be the first to know about special events, and exclusive discounts, and get ready to satiate your cravings for Argentinian flavor.
Facebook: https://www.facebook.com/lacabreramanila
Instagram: https://www.instagram.com/lacabrera_mnl
Frequently Asked Questions 
What type of cuisine does La Cabrera offer?
La Cabrera offers a trip to Buenos Aires Argentina in their delightful collection of authentic Argentinian steaks along with their other savory collections.
What is La Cabrera known for?
It is famous for their Steak Collections which highlights the best and authentic way of grilling their famous Argentinian steaks.
What are the operating hours of La Cabrera?
La Cabrera offers their steaks any day of the week with operating hours that start from 11 AM until 9 PM.
Where is La Cabrera located in the Philippines?
La Cabrera is nestled at the busy city of 6750, Ayala Ave, Makati, Philippines.
Conclusion
In conclusion, La Cabrera is more than just a restaurant but a wonderful experience that encapsulates the authentic essence of Argentinian cuisine. Its exceptional selection of premium steaks and its master-of-the-art culinary experience is what makes it stand out and a perfect destination for an unforgettable steak experience that leaves a lasting impression. To add to that, I recommend that you make a reservation in order to secure a place in this iconic steakhouse. I am certain and confident that this recommended restaurant is a perfect place to celebrate and dine in with your friends and family. I am fully satisfied with my experience and it won't surely be my last time visiting this restaurant.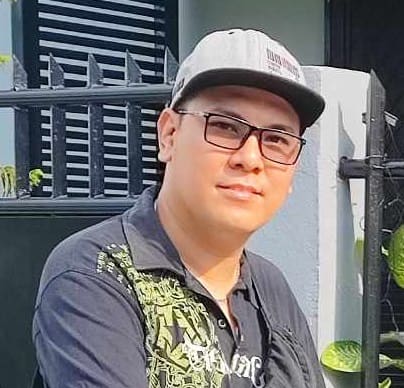 Hi! I'm Nivek Strife, the person who made MenuPH. I'm the one who added most of the popular menus you see on this website, and I really hope you enjoy them! Feel free to check them all out.
Growing up, I was surrounded by lots of tasty foods, like the classic Adobo and the sweet Leche Flan. That love for the many flavors of the Philippines is what got me excited about adding to MenuPH. When I learned how to make websites, I saw the need for a place to show off all the amazing Filipino dishes, and that's how MenuPH started.
MenuPH isn't just a website; it's like a fun journey into food. I've teamed up with famous chefs and found great places all over the Philippines to bring you a bunch of menus that show off the best of Filipino cuisine. Whether you're into the usual dishes or new twists, MenuPH is here to guide you through the rich world of Filipino flavors.
With MenuPH, my aim is to help local businesses, talk about good food choices, and make a group of friends who love food. No matter if you like fancy restaurants or street food, MenuPH has something for you. Come join me on this food adventure as we find great places, taste real flavors, and enjoy the unique food traditions that make the Philippines awesome.