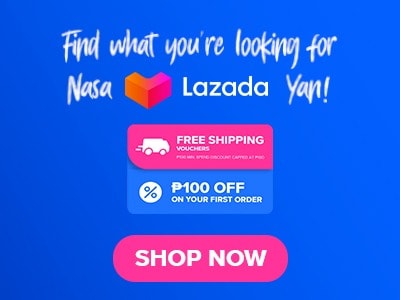 There are a lot of restaurants mushrooming all over the country and since I found this place great I want to recommend this one through this article. Are you looking for a good place to eat with your family and friends or you're just an adventurous eater who loves to try different restaurants to find the best? Look no more I already found one. Have you heard about Señor Pollo? señor pollo menu offers a wide variety of delicious dishes that will surely capture your tastebuds. In our topic for today, we are going to dive a little deeper into their menu, their best sellers, and of course their prices per food item. Let's see if after this topic you'll consider trying their restaurant the next time you're about to go on an eat out. Let's start and not delay things, shall we?
Below, you'll find the updated list of Señor Pollo menu prices.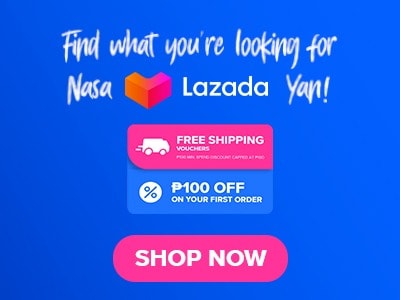 Menu Items
Price (PHP)

Popular

Quarter Señor Pollo Roast
310
Half Señor Pollo Roast
440
Sisig Rice Bowl
215
Senor Pollo Wrap
260
Whole Señor Pollo Roast
850
SP 1 pound burrito (pollo)
350

Chicken

Quarter Señor Pollo Roast
310
Whole Señor Pollo Roast
850
Half Señor Pollo Roast
440
Fried Chicken 4 Pieces
430
SP Combo
850
Fried Chicken 2 Pieces
290
Fried Chicken 1 Piece
189
Fried Chicken 2 Pieces
290
Fried Chicken 8 Pieces
850

Sides

Coleslaw
120
Cilantro Garlic Rice
120
Spicy Rice
120
Colombian Beans
120
Mac 'N' Cheese
120
Fried Plantains
120
Patatas Bravas
120
Garlic Mashed Potato
120

Bar bites

Crispy Chicken Sisig
405
Nachos Pequeno
270
Hangover Fries
370
Tenders and Fries
280
Nachos Grande
525
Hot Wings
470
Patacones Jalapeno Tostados
280

Specials

Sisig Rice Bowl
215
Señor Pollo Tenders
270

Quesadillas

Grilled Chicken Quesadillas
290
Jalapeno and Cheese Quesadillas
250
Plain Quesadillas
240

Burritos, Wraps and Sandwiches

Senor Pollo Wrap
260
SP 1 pound burrito (pollo)
350
SP 1 pound burrito (Al pastor)
350
SP 1 Pound Burrito (Carnitas)
350
SP 1 Pound Burrito (Carne Asada)
470

Beverages

Coke
95
Sprite
95
Royal
95
Bottled Water
65
Southern iced tea
110

Extras

Chimichuri
60
Atomic Sauce
35
Mexican Sauce
35
Tomato Salsa
35
Garlic Sauce
35
Seasoned Sourcream
35
About Señor Pollo
Señor Pollo is a growing restaurant. Their restaurant's name means sir chicken. This place is known for its famous Latin American chicken. But aside from its famous chicken, this place is also known for its bar food like chicken wings, quesadillas, sandwiches amt wraps, and sisig a well-known Filipino dish made with porks face. Señor Pollo joint by el chupacabra created the perfect formula for delicious latin american dishes, the great ambiance of the restaurant, and great value for your money.
They are located in P.Burgos and are on the ground floor of a local hostel. The place transforms into a bar atmosphere at night with the entire alfresco place where everyone can come. This place is earning its reputation throughout the years since the foods that they offer are not just unique in our country but delicious. If you're looking for a perfect place to relax and chill with your friends señor pollo is the place to be.
Señor Pollo Menu Best Sellers
Here in the list are some samples of señor pollo best-selling items that everyone shouldn't miss out on.
The Señor Pollo Roast – The Señor Pollo roast is the star of their menu and their best seller. This is made with a Whole chicken that they marinated in spices specifically popular in Latin America and then slowly roasted in a charcoal grill for a much more delightful flavor. The chicken was then carved and served with chimichurri sauce which we all know is great with everything grilled. The chimichurri sauce adds vibrancy and freshness to the chicken making it really delicious and hard to refuse. Aside from this method they also serve flavorful and crunchy chicken marinated with Latin American spices before deep frying. Their señor pollo roast is a must try this one is really tasty and delicious.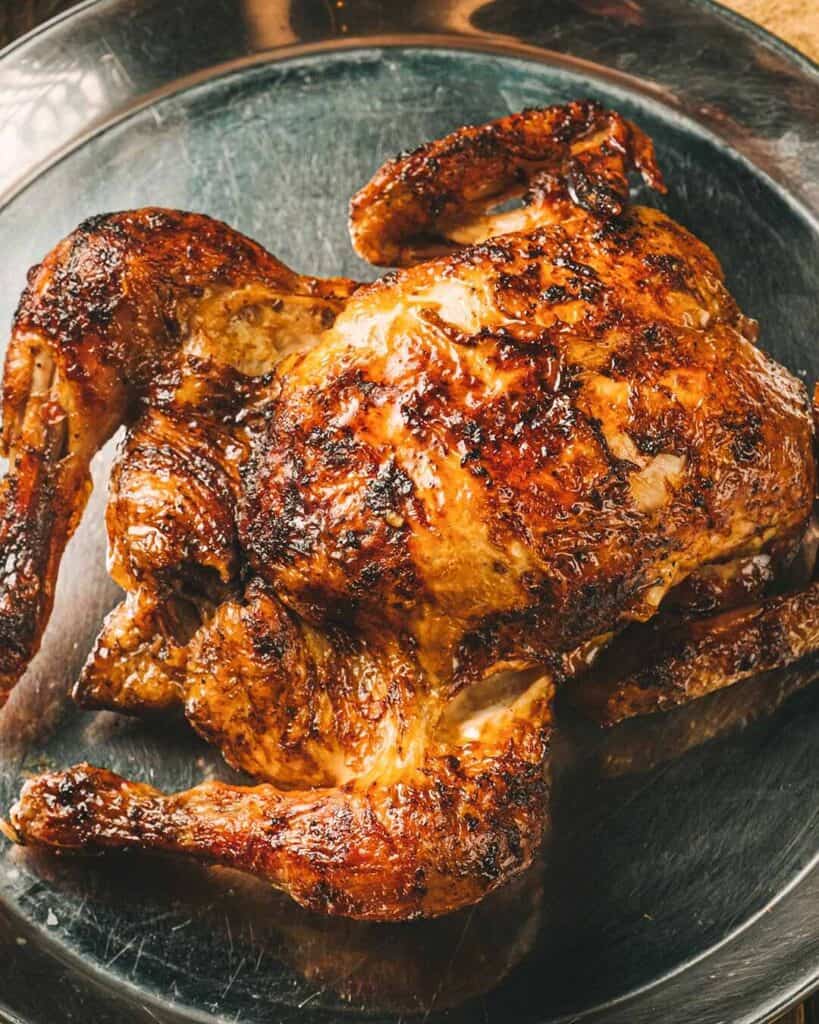 Nachos Grande – Señor Pollo's nachos grande lives up to its name since this one is really huge. This is basically a large serving of nachos that they topped with salsa, chicken, cheese, jalapeños, and olives. The taste and the smell of nachos come from the ingredients that they used in making their nachos grande. They use Tortilla chips as a base before layering other ingredients to the top. The aroma and flavors in each bite are truly delicious. This is a great appetizer or beer match and also a must-try.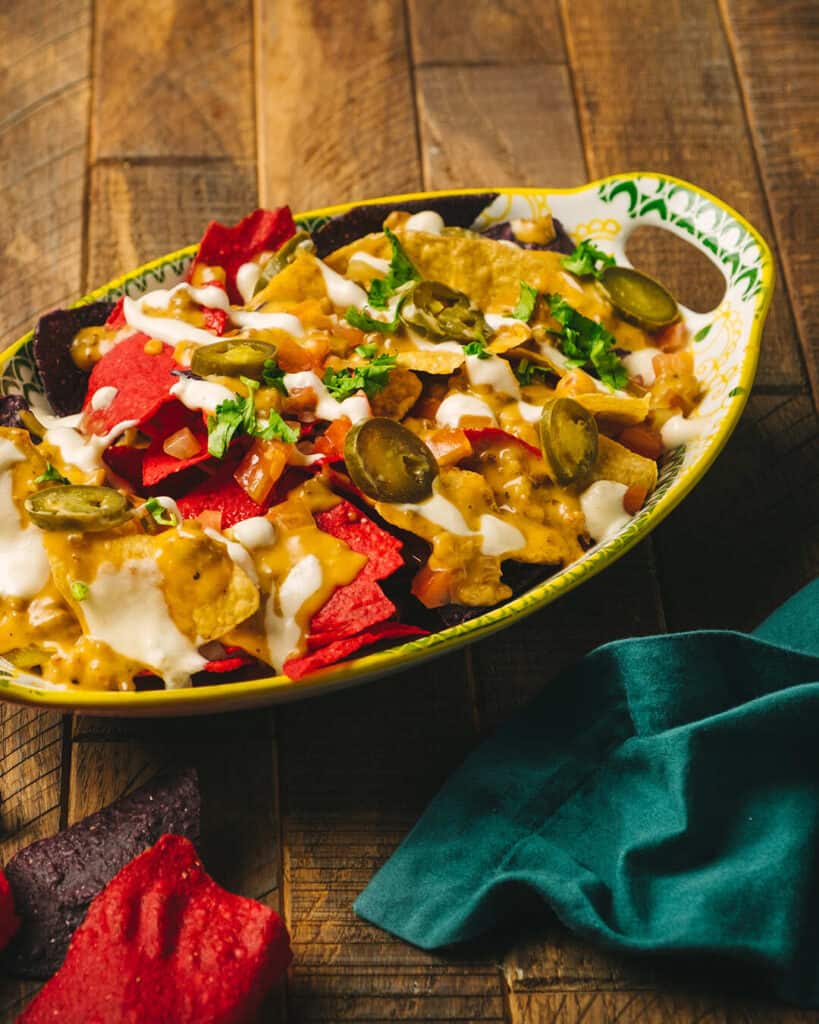 Crispy Chicken Sisig – This one is kinda new to their menu. It has all the textiles and goodness of the sizzling pork sisig but is made healthier by using chicken instead of pork. This one is perfect with beer or with rice. The flavors found on their crispy chicken sisig are not overpowering every ingredient. It also has chili for a little kick and of course egg.
Fried Chicken – This is one of the most popular items on the menu of Señor Pollo. This southern-style fried chicken is crispy and juicy at the same time. The meat is tender and perfectly paired with peppery gravy. Im not sure if there's any latin american about their fried chicken but since we all know that fried chicken is everybody's favorite you can never go wrong with this one. Their fried chicken is also a must-try.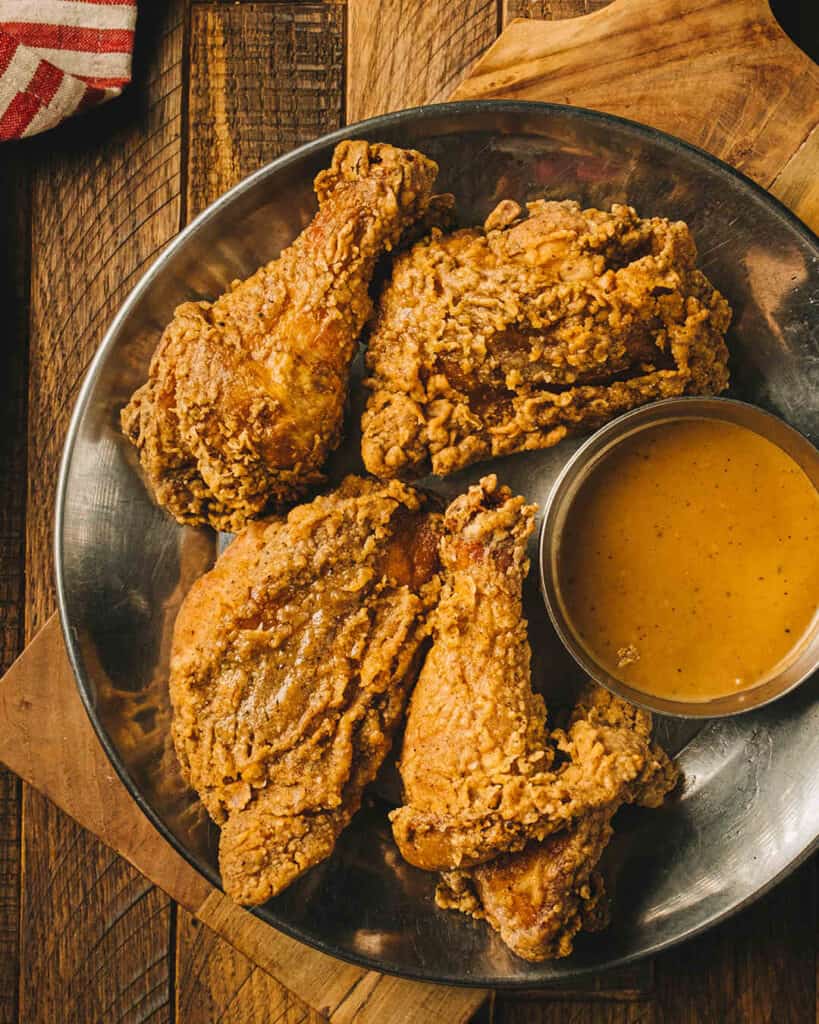 Specials
The specials menu offers two dishes that come with Cilantro Garlic, Spicy, or White Rice. The first item is their Sisig Rice Bowl this one is a bowl of crispy chicken sisig placed on top of a bed of warm rice. The other item is their Señor Pollo Tenders which is actually their best-selling fried chicken cooked in strips and placed on top of a bed of warm rice and served with gravy.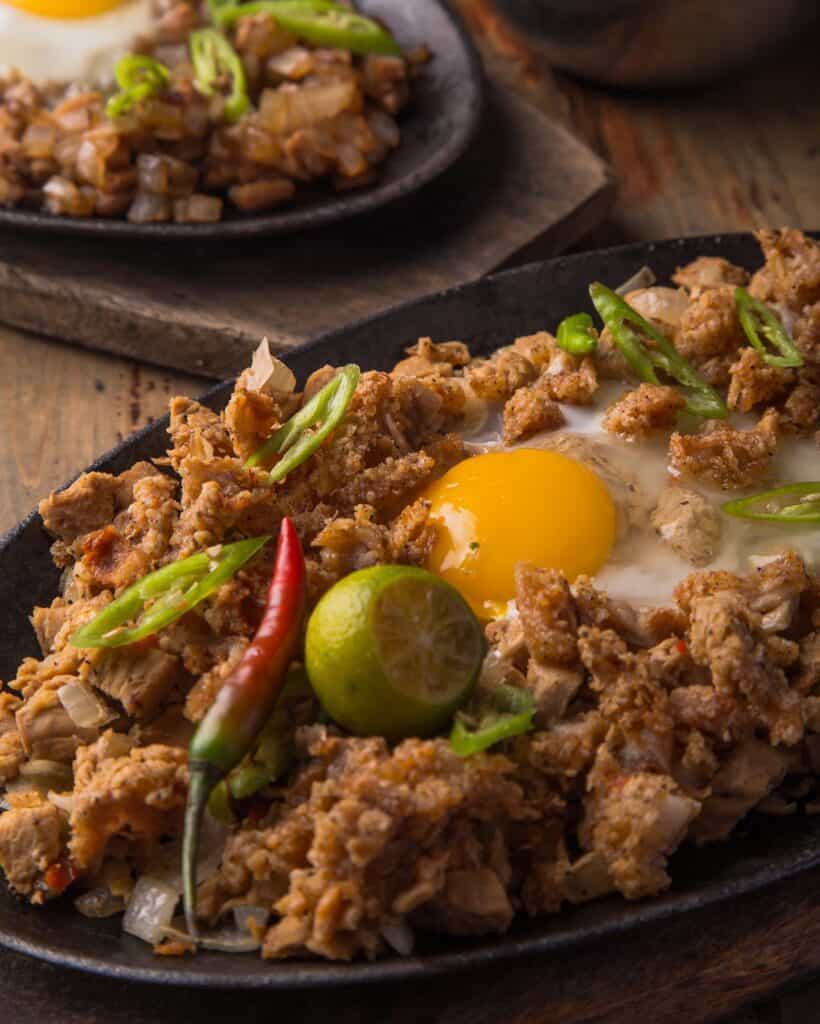 Quesadillas
Quesadillas menu of Señor Pollo has 3 choices. The first item is their Grilled Chicken Quesadillas. This is one of the more popular quesadillas Stuffed with cheese and juicy chicken. Another item is their Jalapeno and Cheese Quesadillas, this is the quesadilla perfect for those who prefer a little spice. And lastly their Plain Quesadillas, this is the classic quesadilla filled with warm delicious cheese.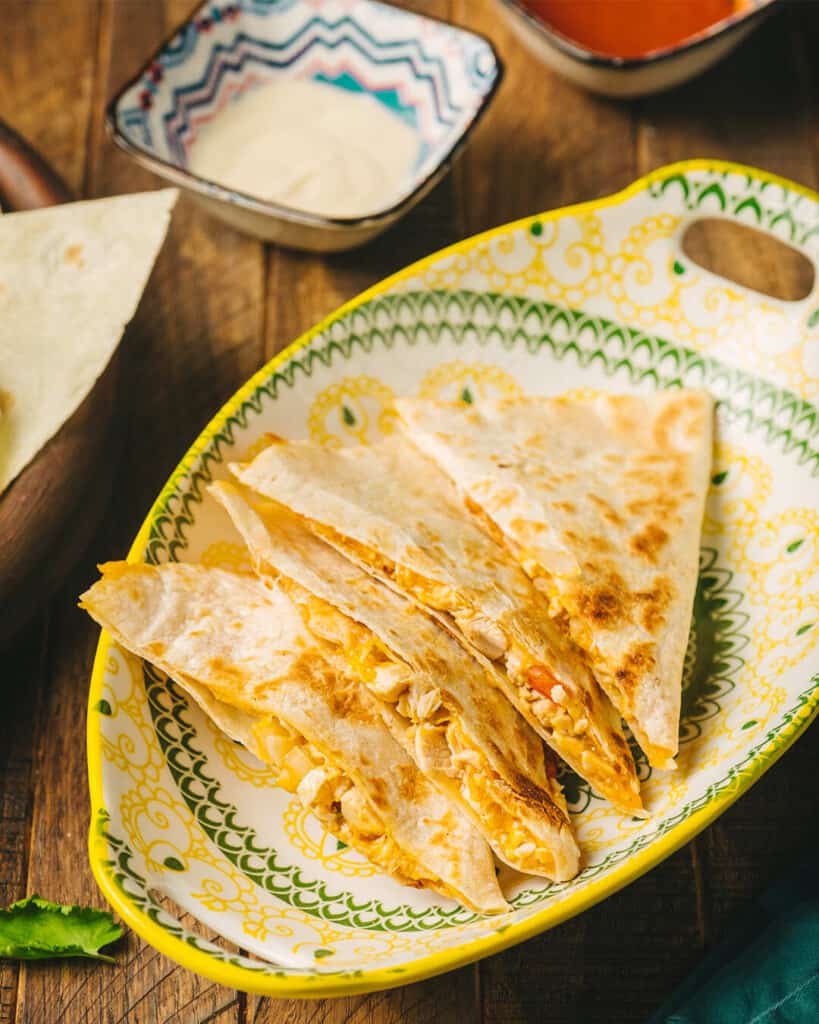 Señor Pollo Menu Delivery
Ordering your favorite señor pollo food items is made easier simply by calling their branch that offers delivery directly for your orders.
Señor Pollo BGC Taguig, Metro Manila – 09218066027
Señor Pollo – Banawe Quezon City, Metro Manila – 0272762921
Señor Pollo Telabastagan San Fernando, Pampanga – 09957956589
Or you can also use other food delivery service that is available in your location.
Social Media Pages
Immerse yourself in the world of Señor Pollo and experience the warmth of Latin American cuisine right at your table. Join us in celebrating the vibrant flavors of Señor Pollo by following their social media pages.
Facebook: https://www.facebook.com/senorpolloph
Instagram: http://instagram.com/senorpolloph
FAQs 
What are the operating hours of Señor Pollo Philippines?
They are serving from 11:30 in the morning until 12 midnight.
What are the official social media accounts of Señor Pollo?
Their official social media accounts are on Instagram and Facebook.
Where is Señor Pollo located?
Señor Pollo is located in Makati City near kalayaan avenue.
What is Señor Pollo's mobile number?
Señor Pollo's Mobile Number: +63 977 142-9273
Señor Pollo. Is this restaurant halal-certified?
No. Señor Pollo is not halal certified since they are serving pork dishes and/or using pork ingredients.
Conclusion
A great place to go to relax and chill. This place has a great ambience perfect while enjoying their delicious foods at the same time. The Señor Pollo menu offers a lot of delicious treats and dishes perfect to satisfy your cravings. Foods are great, everything is delicious and mouth-watering. The place is spacious and regularly maintained, with clean surrounding with comfortable seats as well. Their service personnel are nice and easy to deal with. This place is awesome and overall the experience is great. Highly recommend for everyone who loves to try Latin American foods.