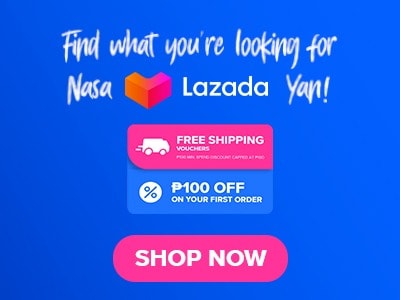 Conrad Manila's Brasserie on 3 menu, offers a variety of delectable dishes crafted with seasonal ingredients acquired ethically. It offers a sensory feast with live-action stations, open kitchen theaters, and an outdoor eating space with breathtaking views of Manila Bay. Conrad Manila's Brasserie on 3 is an all-day dining establishment featuring menus chosen by Executive Chef Daniel Patterson. The restaurant is now presenting A Feast of Flavors, a modified buffet, in place of its expansive daily setup, which offers a tasty selection of carefully picked favorites along with unlimited portions.
Below, you'll find the updated list of Brasserie on 3 menu prices.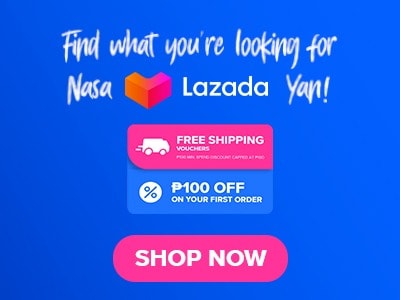 Menu Items
Price (PHP)

Starters

Caesar Salad
660
Caprese Salad
595
Mushroom Veloute
455

Asian Favorites

Singaporean Laksa
950
Chicken Adobo
950
Oxtail Kare Kare
1200
Crispy Pork Belly
1000
Rellenong Bangus
850
Beef Bulalo
1000
Katsu Tofu with Coconut Curry Sauce
950

From the Grill

Wagyu Beef Burger
1100
USDA Choice Sirloin
1400
Grilled Organice Chicken
950
Double Pork Chop
1650
Fillet
1495
Sirloin Steak Sandwich
1000
Brasserie Sandwich
750

Dessert

Halo Halo
490
The Conrad Mess
375
Tiramisu
470
Crème Brulee
325

Pizza and Pasta

Tomato and Mozzarella Flat Bread
950
Chicken , Pesto Flat Bread
975
Ham Pineapple
1200
Truffle Four Cheese
1100
Spaghetti Bolognese Pasta
1150
Fettuccini Carbonara
1100
Penne Arrabiata
780
Whole Meal Spaghetti
950

Kids Menu

Chicken Caessar Salad
350
Lumpiang Shanghai Sticks
360
Mushroom Veloute
395
Filipino Style Maccaroni Soup
375
Tomato and Mozzarella Flat Bread
510
Spaghetti Bolognese Pasta
540
Spaghetti Pomodoro
500
Crispy Chicken Fingers BBQ
480
Baked Cheese and Mac
460
Fried Fish Fingers
460
Mini Burger and Fries
560
Bowl of Fries
250
Assorted Homemade Icecream
225
Chocolate Brownie
250

Buffet

Lunch
2450
Sunday Lunch
2800
Dinner
2650
Dinner Theme Night
3000

Solo Set

Baked Vegetarian Moussaka
1500
Beef Kaldereta
1500
Pork Afritada
1500
Ginataang Tilapia
1500
Whole Haianese Boneless Chicken
1645
Half Haianese Boneless Chicken
850
Arroz Caldo
290
Naked Chicken Cordon Bleu
1500
Sauteed Australian Beef Steak
1500
Penne Pasta Pomodoro
1500
Chicken Adobo
1500
About Brasserie on 3
The hotel's all-day dining restaurant, Brasserie on 3, offers a variety of delectable dishes cooked with sustainably sourced, in-season ingredients. It offers a sensory feast with live-action stations, open kitchen theaters, and an outdoor eating space with breathtaking views of Manila Bay. The award-winning restaurant is known for its two private dining rooms for small parties and the Chef's Table, where up to twelve guests may enjoy a special tasting menu prepared by the culinary experts of Brasserie on 3. Conrad Manila will be managed by SM Hotels and Conventions Corporation, according to an agreement the company made with Hilton Worldwide, the company in charge of the Conrad Hotels hotel brand, on March 7, 2013.
Later, it was revealed that Conrad Manila, which would be owned by the SM subsidiary, would be managed by Hilton Worldwide. The first two levels of the building are occupied by S Maison, a shopping center, with the upper eight stories being occupied by the hotel. Additionally, S Maison has a one-floor basement parking space that is connected to Ocean Drive and Coral Way. The hotel building and the SMX Convention Center Manila are directly connected by two walkways. The hotel is operated by Hilton Worldwide under the Conrad Hotels brand while being owned by SM Hotels and Conventions Corporation, a division of SM Investments Corporation.
Brasserie on 3 Buffet Menu
Chicken Adobo – This is a braised chicken leg dish popular in the Philippines. The sauce is carefully simmered with the chicken ins this Brasserie on 3 menu, which results in tasty, very tender chicken. It was indisputable proof of genuine native existence. It tastes like an earthy fusion of traditional savory tastes. It has a combination of salty, hot, and, in some cases, garlic flavors. Its specific heat is provided using paprika.
Crispy Pork Belly – Similar to the loin, the pig belly's flesh has a moderate flavor. The coating of fat that degrades and envelops the flesh gives it its rich, decadent flavor. If prepared properly, a piece of roast pork should be so soft that a fork may easily pierce its flesh. Under no circumstances can the belly's texture be rubbery.
Beef Bulalo – A slurp of the marrow simply strengthens your affection for the beef broth once it has already been established. The beef shanks and bone marrow are cooked in this light-colored soup until the collagen and fat have dissolved into the clear liquid. Usually, it contains green vegetables.
Wagyu Beef Burger – Many people are tantalized by the robust meat flavor of wagyu beef. That rich taste envelops the senses as the meat melts. Even though it tastes strongly like meat, it is sweeter than greasy. Because of their high-fat content, wagyu burgers are extremely delectable. However, because of its high-fat content, Wagyu beef cooks significantly more quickly than regular beef burgers.
Halo-Halo – It tastes like a nuttiness from toasted coconut mixed with the earthiness of green tea ice cream. It has the ideal amount of creaminess and a delicate flavor for ice cream.
Brasserie on 3 Menu Breakfast and Lunch
Most of the Buffet menus mentioned are also the best sellers in their lunch menu. In this section, the breakfast menu of Brasserie on 3 is described.
Pancake – Warm and cozy, with a sweet wheat-like taste. It's nearly like candy when made with butter and maple syrup. Hot pancakes with a sweet or savory filling are frequently wrapped up or folded before eating. Breakfast often consists of pancakes with butter and maple syrup. This Brasserie on 3 menu can be served as a sweet dessert with the customary topping of sugar and lemon juice, drenched in golden syrup, or encased in savory stuffings and served as a main meal.
Waffle and Crepe – Waffles are sweeter and more bready than simple pancakes because they often contain more butter and sugar in the batter and get more caramelized when cooking. As a result, they have a richer, more pastry-like flavor. The pancake's European relative is the crepe. Though they aren't as fluffy, they taste remarkably like pancakes.
Danish Seed Bread – Unlike puff pastry, which is risen by steam, a Danish is leavened with yeast. Due to the high sugar content in the dough and the fact that Danish pastry also contains sugar, it is better suited to sweet compositions like the usual Blueberry Danish we find at neighborhood bakeries.
Brasserie on 3 Birthday Promo
As of the writing of this post, it is not clear whether Brasserie on 3 offers a birthday promo. They have not posted any birthday promos currently. This is unlike most restaurants that offer a buffet menu. However, there are different promos and coupons that can be found on their website. A famous one is that you get a discount if you have a BDO credit card. It could go as big as a 50% discount.
Brasserie on 3 Menu Delivery
When it comes to fine dining restaurants, it is all about the experience. Therefore, it is unusual to see their menu on the famous delivery apps that an everyday Filipino would use. However, there may be times wherein customers would prefer to eat their favorite food in the comfort of their homes. The delivery menu of Brasserie on 3 is only the solo set, platter, and family roast. You can order via the Conrad Manila E-store or contact them through their contact details listed in the conclusion section.
Social Media Account
To keep updated with the post about Brasserie on 3 menu, prices, and promo, you must follow and subscribe to their social media pages. In this way, you won't miss any posts that they made.
Facebook: https://www.facebook.com/ConradManilaPH/
Instagram: https://www.instagram.com/conradmanila/
Twitter: https://twitter.com/conradmanila/
Conclusion
Brasserie on 3 menu is showcasing a bite-sized portion of Filipino cuisine from various places. They are concentrating more on Filipino delicacies that they do not frequently encounter, even though it is an international buffet. like the Maranao Beef Rendang or the Mindanao piyanggang chicken. Fresh components for the recipes are furthermore responsibly acquired from nearby vendors. Brasserie on 3 is dedicated to the health and safety of its patrons. There are strict regulations in place. Face shields and masks must be worn, there are acrylic barriers in place, and social distance rules must be properly followed. The weekday lunch service of Brasserie on 3 begins at 11:30 a.m. from 5:00 p.m. till 2:30 p.m. and for supper. until 9:00 p.m. Call 0917-650-4043 or send an email to [email protected] with questions or bookings.