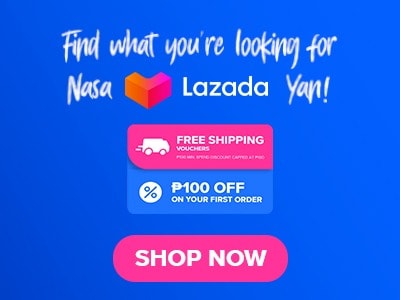 Sip, bite, savor, and have a wonderful and memorable experience at Kopi Roti! Visiting Kopi Roti isn't just a normal visit to a simple cafe but it's taking a step into a world where aromatic brews and delicious baked goods give each customer a unique experience that can't be found in other places. At Kopi Roti, every menu is a masterpiece created to provide its customers with joy and satisfaction. You can either indulge in their delicious treats or refresh your senses with their beverages, with each bite and sip, you will have experienced different cultures, traditions, and flavors.
Below, you'll find the updated list of Kopi Roti menu prices.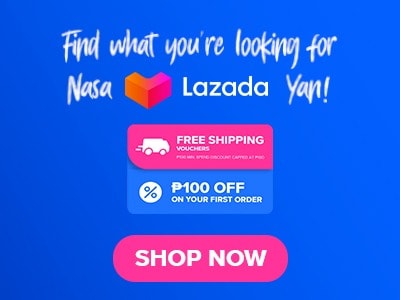 Menu Items
Price (PHP)

Specialties

Kopi Bun
55
Choco Bun
55
French Toast
65
Kaya Toast
65
Kaya Cheese Toast
80
Kaya, Cheese & Egg Toast
120
Siewmai
80
Choco Toast
45
Milk Toast
45
Choco & Milk Toast
50
Milo Toast
65
Peanut Butter Toast
50
Siewmai Pack
350

Set Meal 3 in 1

Set A
190
Set B
200
Set C
200
Set D
190
Set E
190

Set Meal 2 in 1

Set F
140
Set G
150
Set H
150
Set I
140

Kid's Set Meal

Kid's Set Meal
165

Hot/Cold Beverages

Choco
95
Home Made Barley
95
Home Made Iced Teh
100
Kopi Jelly
120
Mineral Water
35
Soda in Can
45

Ice Blended

KR Kopi Mocha
125
KR Dinosaur
115
KR Zilla
125
Ruby Red Teh
115
Homemade Iced Teh
115
Iced Barley
115

Kopi & Teh

Kopi/Teh with Milk
90
Kopi/Teh 'C'
90
Kopi/Teh 'O'
90
Kopi/Teh Tarik
95
Kopi/Teh Trio
95
About Kopi Roti
Kopi Roti is a popular coffee shop that originated in Singapore, known for its unique blend of traditional Asian and Western flavors. The name Kopi Roti directly translates to coffee and bread in Malay, openly showing its focus on serving a variety of coffee beverages and baked goods. This coffee shop was established in 2003 and has grown to become a beloved brand with a strong presence in several countries, including Singapore, Malaysia, and the Philippines.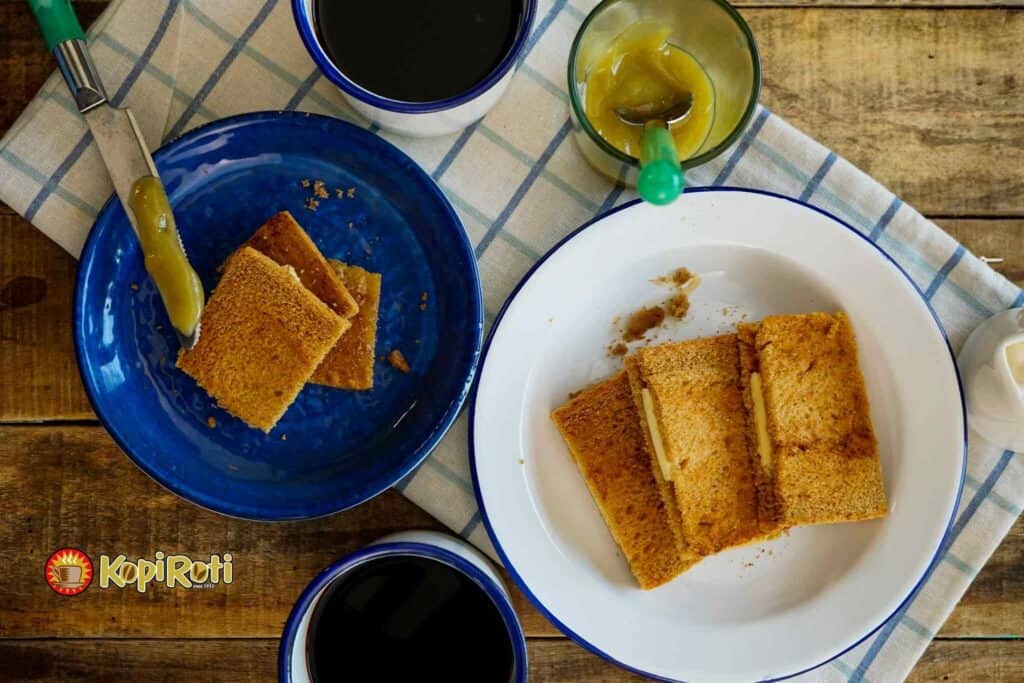 Kopi Roti Menu Best Seller
Kopi Roti's Menu Best Sellers are more than just dishes and drinks, they are a reflection of the cafe's commitment to delivering joy and satisfaction in every bite and sip.
Choco Toast – A golden-brown toasted bread that is generously adorned with a layer of chocolate spread, creating a perfect combination of crunch and smoothness that is simply irresistible.
Iced Barley – The Kopi Roti's Iced Barley menu has the perfect balance of flavors, offering a slight sweetness and a soothing effect which makes it a wonderful choice to complement your meal. The delicate sweetness of the barley shines through, creating an invigorating beverage that pairs exceptionally well with Kopi Roti's menu offerings. 
Milk Toast – This is a toasted bread that is drizzled with milk, creating a simple yet soothing combination that brings a sense of warmth and familiarity to your stomach. Its simplicity and flavors make it a classic that resonates with anyone who appreciates the beauty of a simple yet delicious treat.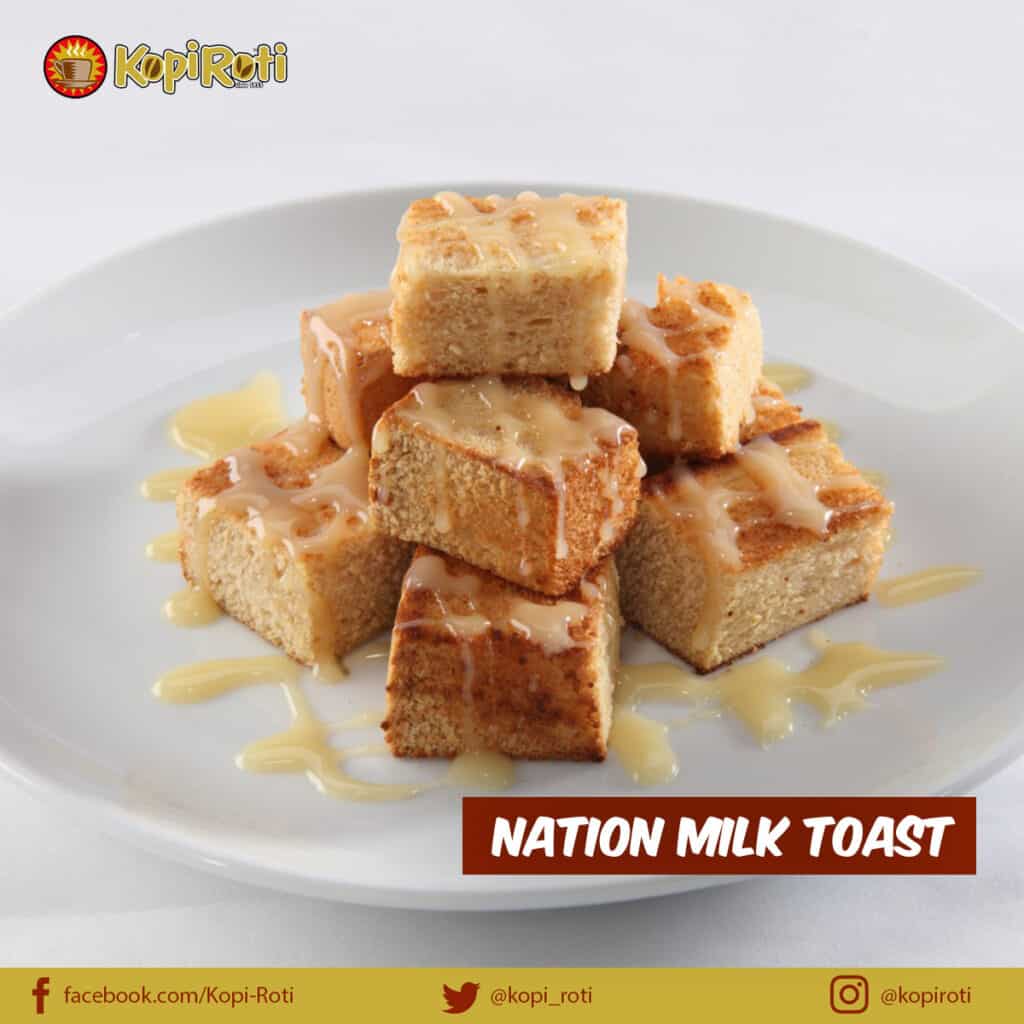 Peanut Butter Toast – A toasted bread that is generously smeared with creamy peanut butter, creating a nice blend of textures and flavors that is both satisfying and nostalgic. The creamy richness of peanut butter melds seamlessly with the crispy toast making it a favorite treat for customers of all ages.
Kopi Jelly – This modern twist on a classic drink features the bold essence of coffee infused with jelly, creating a refreshing and invigorating experience. This refreshing beverage provides revitalizing energy, making it an ideal choice for those looking to enjoy coffee in a new and exciting way.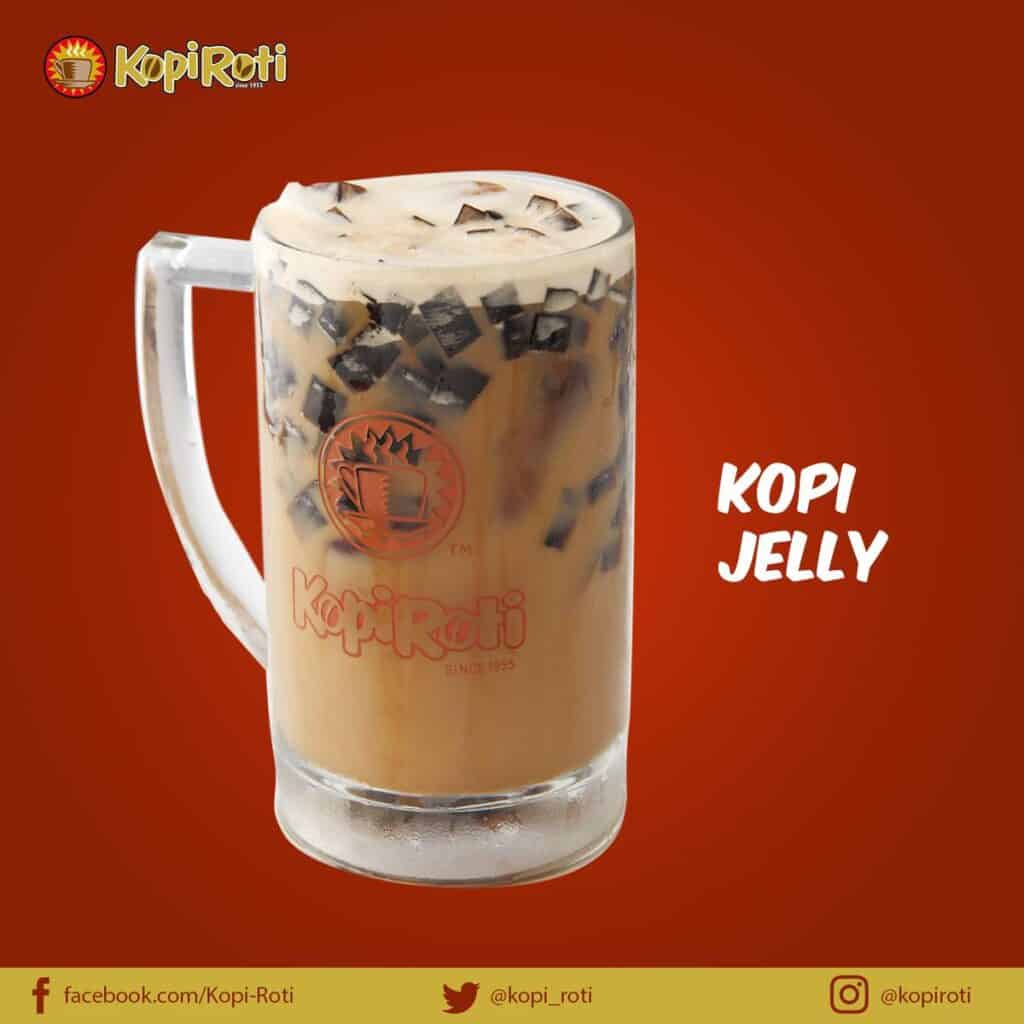 Kopi Roti Menu Specialties
Kopi Roti's Specialties are a celebration of diversity, creativity, and a deep-rooted passion for culinary excellence, with each dish aiming to provide customers with a memorable dining experience.
Kopi Bun – Kopi Roti's Kopi Bun is a freshly baked bun that is infused with the rich aroma of coffee which creates a blend of flavors that captures the essence of both your favorite morning brew and a satisfying bite.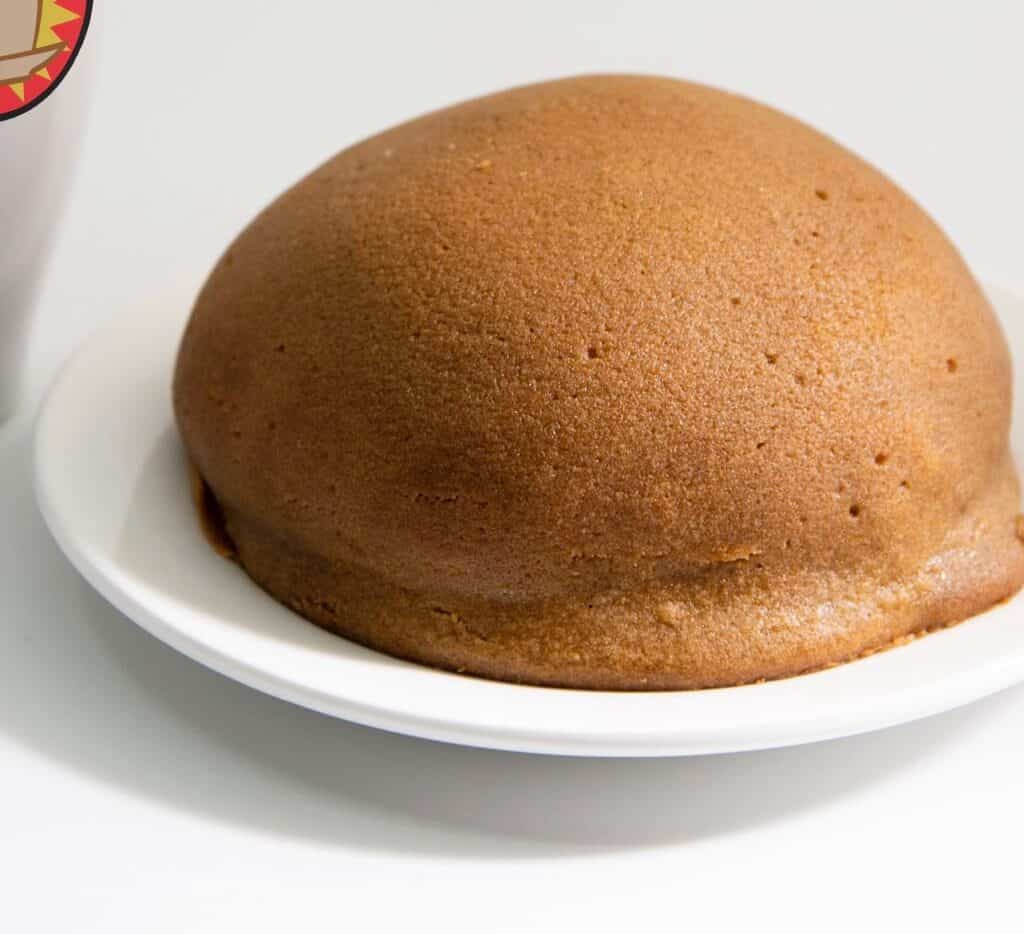 French Toast – The French Toast at Kopi Roti features a soft, custardy center that captures the essence of traditional French breakfast items. It can be enjoyed by pairing it with your favorite toppings giving you the experience of having an authentic French breakfast meal.
Siewmai – These dumplings are filled with a flavorful mixture of seasoned meat and aromatic ingredients, offering an experience that reflects the culinary traditions of China. The combination of tender meat and fragrant spices that are wrapped in a delicate wrapper creates an explosion of flavors that is sure to satisfy.
Ice Blended
The Ice Blended Menu is filled with an array of chilled beverages that are sure to invigorate the senses and refresh customers with every sip, especially during a hot day.
KR Kopi Mocha – Kopi Roti's Kopi Mocha is a beverage that h combines the boldness of coffee with the indulgent sweetness of chocolate, creating a satisfying fusion of flavors that is both comforting and invigorating.
Ruby Red Teh – This vibrant and invigorating drink menu of Kopi Roti features the bright and tangy essence of ruby red grapefruit, infused with the soothing qualities of tea. Its vibrant color is a feast for the eyes, while the perfect blend of flavors offers a rejuvenating experience for customers.
Homemade Iced Teh – Made with extreme care, this classic iced tea offers a pure taste, perfect for quenching your thirst and providing a moment of relaxation. Its straightforward preparation allows the natural essence of tea to shine through, creating a refreshing beverage.
Hot/Cold Beverages
Kopi Roti's Hot/Cold Beverages menu allows you to experience the soothing simplicity of two classic beverages. Home Made Barley presents a warm and comforting option, with the gentle sweetness of barley creating a beverage that gives you warmth and comfort. On the other hand, Home Made Iced Teh is a cool and revitalizing choice that highlights the pure essence of tea in a chilled form, perfect for quenching your thirst on a warm day.
Kopi & Teh
The Kopi & Teh highlights the Southeast Asian beverage traditions, offering options that are sure to satisfy and will give customers a memorable cultural experience. A few of them are the Kopi/Teh with Milk which fuses the robust coffee or the fragrant charm of tea with the velvety richness of milk, while the Kopi/Teh Tarik showcases the skilled artistry behind a traditional Southeast Asian technique used to make this beverage.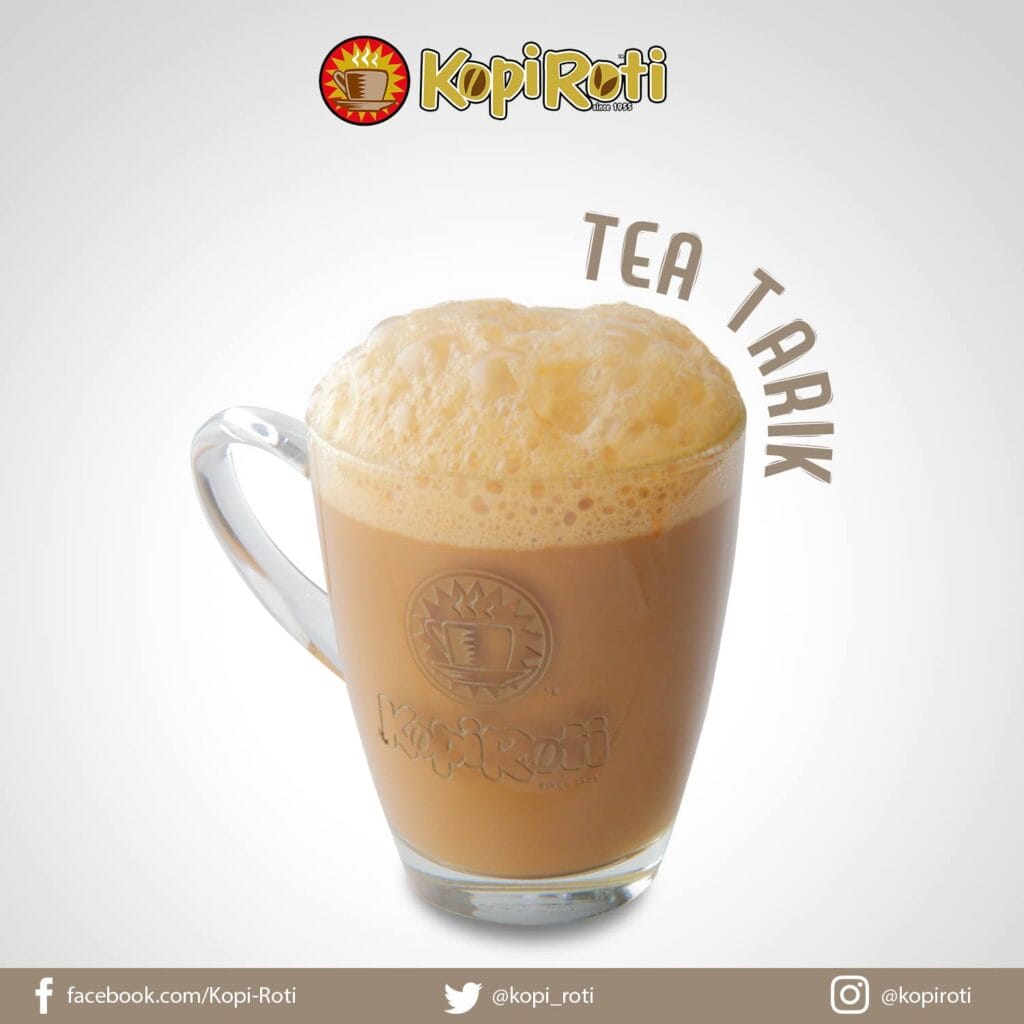 Kopi Roti Menu Delivery
Kopi Roti's menu delivery was made for the convenience of its customers. With this option, customers that want to order Kopi Roti's food and beverages, with few taps on their mobile phones can just sit back in the comfort of their home while waiting for their orders.
Kopi Roti Social Media Pages
Discover the irresistible flavors of Kopi Roti's delectable cuisine and refreshing beverages. You can show your appreciation by becoming a part of their vibrant online community. Stay connected and never miss out on exciting announcements, fresh creations, and special offers by joining their Facebook, Instagram, and X (Formerly Twitter) pages. Don't hesitate – start following them today and stay updated!
Facebook: https://www.facebook.com/OFFICIALkopiroti
Instagram: https://www.instagram.com/kopiroti
Twitter: https://twitter.com/kopi_roti
FAQs
What is Kopi Roti, and what type of cuisine does it offer?
Kopi Roti is a cafe in the Philippines that offer a variety of snack, breakfast, and lunch items that are complemented by their wide selection of beverages.
Does Kopi Roti have a delivery service for its food orders?
Yes, they have a delivery service open for both new and regular customers.
What are some of the most popular dishes on the Kopi Roti menu?
Some of the most popular items on their menu are their toasted items, ice-blended beverages, and hot & cold beverages.
Can I make reservations for dining at Kopi Roti in advance?
Yes, you can make reservations if you want to dine at Kopi Roti.
Is Kopi Roti family-friendly and suitable for large groups?
Yes, Kopi Roti is one of the best places to visit with friends and family!
Conclusion
Located in Metro Manila, Kopi Roti introduces locals and tourists to a refreshing and satisfying blend of traditional Asian and Western influences, captivating the senses with an array of offerings that range from mouthwatering treats to invigorating beverages. Each dish and drink menu from Kopi Roti is considered a masterpiece in its own right, each is carefully created to provide customers with joy and satisfaction with every sip and bite.