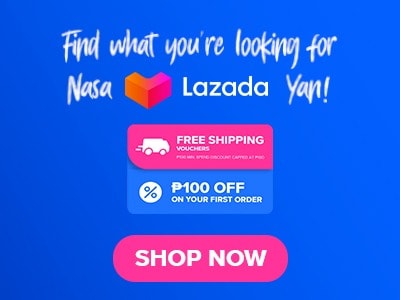 Wanting a good dessert? Something to satisfy your sweet cravings? No worries I have something in mind and I think you'll love this. Have you heard about Mo' Cookies or ever bump into one of their locations? In this article, we are going to talk about them. Mo' Cookies menu has a lot of different cookies for you to try and of course, in this topic, we are going to get to know this place a little bit more, from the products that they sell to the price of their products. Interested in this topic then let's go and get to know Mo' Cookies!
Below, you'll find the updated list of Mo' Cookies menu prices.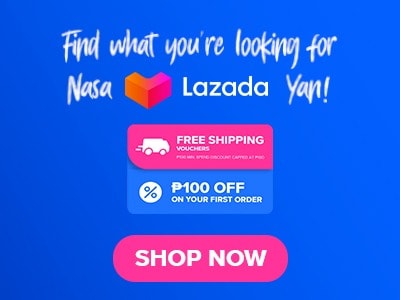 Menu Items
Price (PHP)

Popular

Your Favorite Flavors
365
South Cotabato Chocolate Fudge
180
Nutella Crinkle
180
Dark Chocolate Macadamia
195
Crumbs A Little of Everything
300

Pre assorted box of 4

Snack Time Box Of 4
650
Ooey-Gooey Chocolate Box Of 4
670
Mo' All Starts Box Of 4
685

Mo' Midi box of 6

Your Favorite Flavors
365

Superchip

Dark Choco Orange Fudge Superchip
195
Chocolate Hazelnut Crunch Superchip
195
Peanut Butter Chunk Superchip
195

Palm size

White Chocolate Walnut
170
Triple Choco Mallow
180
Dark Chocolate Oatmeal
170
Walnut Oatmeal
170
The Chocolate Chip
155
Dark Chocolate Macadamia
195
South Cotabato Chocolate Fudge
180
Nutella Crinkle
180
Naked Oatmeal
155

Crumb size

Crumbs A Little of Everything
300
About Mo' Cookies
Mo' Cookies has been serving delicious and mouthwatering cookies since 2016, then eventually they launch their first shop in 2018. If you want to find their location they have branches in Alabang town center, Rockwell Makati, and other locations. They serve palm-sized delicious cookies that are great for sharing and they have a variety of cookies to choose from. They offer crisp chewy cookies and use only the best quality ingredients in making their products. After years of serving delicious treats, they became the go-to place for those cookie lovers out there since their products are really good plus their price is fairly reasonable.
Mo' Cookies Menu Best Sellers 
Here are samples of Mo' Cookies' best sellers that everyone should try.
Dark Chocolate Macadamia – The dark chocolate macadamia cookie of Mo' Cookies is simply irresistible this one is one of their top-selling cookie and the crowd's favorite. For me, their dark chocolate macadamia has more bite to it plus I find this cookie more balanced in flavor. If you're a fan of dark chocolate this is the perfect cookie for you, it has a chunky texture plus the cookie is mixed with premium chocolate. This one is worthy of your money and of course a must-try. This has a Nutty and buttery flavor as well with a rich amount of chocolate in every bite. This is really good with any drinks like tea, milk, and coffee.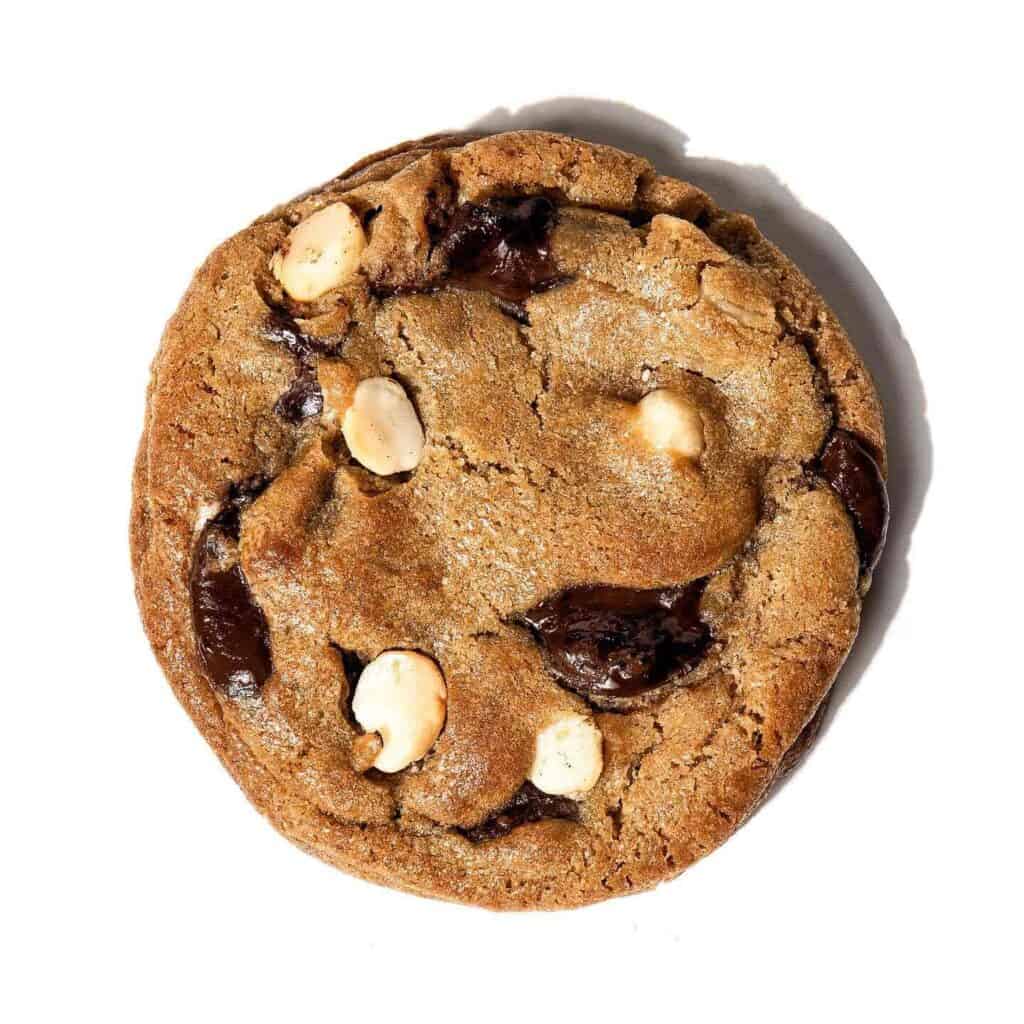 South Cotabato Chocolate Fudge – Their south cotabato chocolate fudge is something a dark chocolate lover ever dreamed of. Made with 60% South Cotabato dark chocolate chunks inside with a nicely toasted crust. Their South Cotabato chocolate fudge is also one of their top-selling product, this one really taste good, it has all the right amounts of flavors and a slight bitterness coming from the dark chocolate but overall a delicious cookie and a must-try.
Nutella Crinkle – Mo' Cookies version of Nutella Crinkle menu is definitely a treat. Imagine a cookie covered in white because of the sugar dust with gooey Nutella inside, that's heavenly! Their Nutella crinkle is also one of the most popular cookies on their menu and this is also one of my favorites among every flavor that they have. Their Nutella crinkles are chewy with a crunch plus they are really generous with the amount of Nutella that they stuff on the center of their crinkles. Perfect with any drinks like coffee or tea and great with a sweet tooth as well.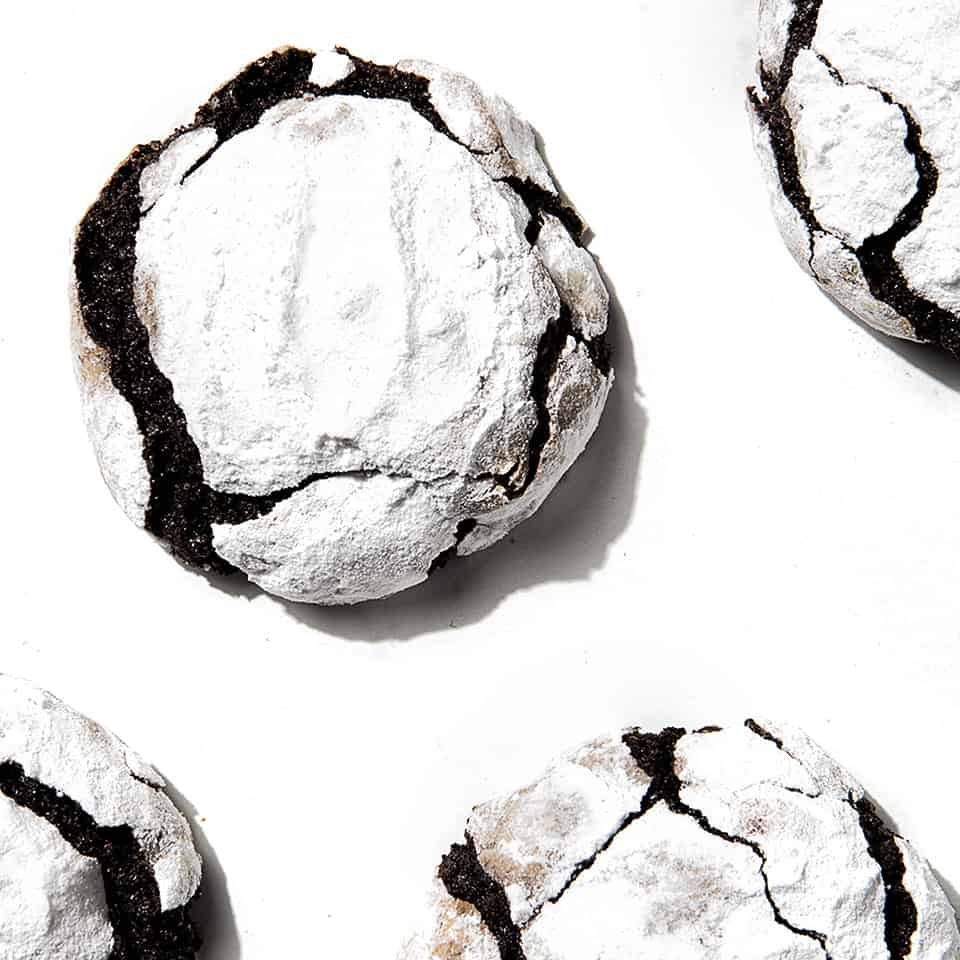 Your Favorite Flavors – This is the item that you order if you can't decide which cookie flavor you want the most or if you just want to get every good flavor at once. In the box they have 2 pcs South Cotabato Chocolate Fudge, 2 pcs The Chocolate Chip and 2 pcs Walnut oatmeal. Everything is delicious and when it comes to the idea of putting the best flavors in one box that's just outstanding!
Mo' Cookies Menu Superchip
On their superchip menu option, they have 3 delicious flavors to choose from, the first one is their Dark Choco Orange Fudge Superchip this one is actually a duo of dark chocolate and candied orange peels in a delicious cookie, this taste gorgeous. The next item is their Chocolate Hazelnut Crunch Superchip this one is made with Hazelnut some wafer and dark chocolate, this is also perfect with coffee. The last item on this menu is their Peanut Butter Chunk Superchip this one is Chunky peanut butter superchips blended together to create the best cookie flavor, also a must-try.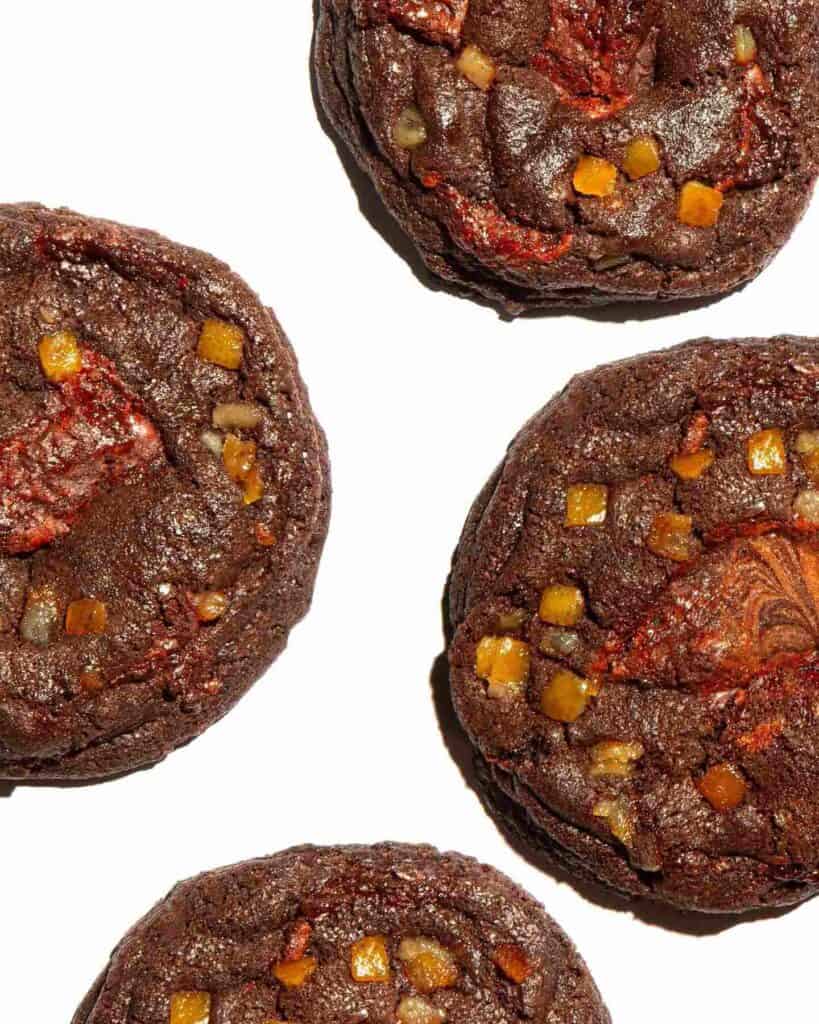 Palm Size
On their palm size menu, they have 9 delicious Cookies to choose from. The first one on this menu is their White Chocolate Walnut. This one is made with Milky white chocolate chunks with bits of ever so slightly salted walnuts. They also have Triple Choco Mallow. This one is made with a triumvirate of milk, dark and white chocolate creamed together into the cookie mixture and baked. This is also topped with marshmallow. You can also find Dark Chocolate Oatmeal on their palm-size menu, made with Whole oats and sinfully dark chocolate chunks that they smashed together.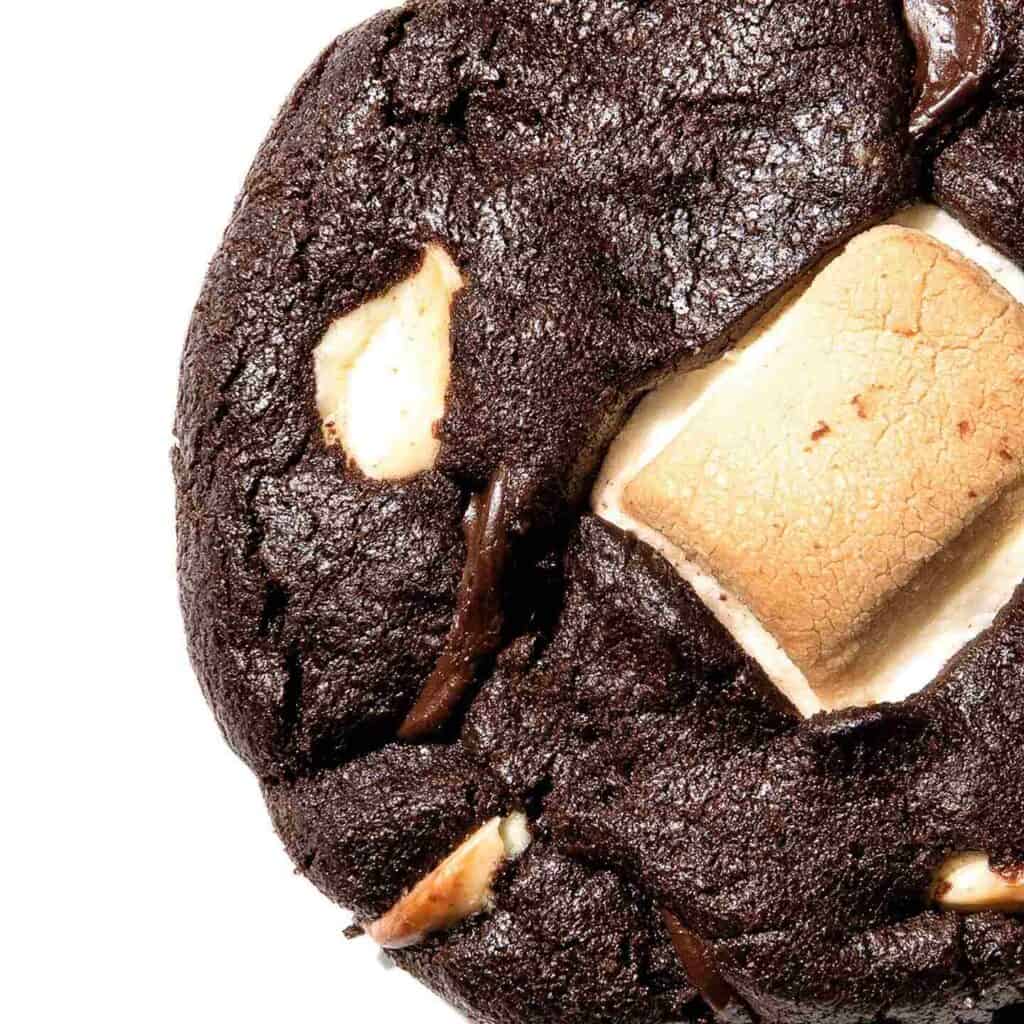 Aside from those they also have Walnut Oatmeal, this one is actually cookie chaos in the form of whole oats and wicked walnuts. The Chocolate Chip which is my favorite is also present in this menu, this is a mishmash of gooey, chewy, and crispy from crust to crumb. Other flavors are Dark Chocolate Macadamia, South Cotabato Chocolate Fudge, Nutella Crinkle, and Naked Oatmeal.
Mo' Cookies Menu Delivery
Ordering your favorite cookies of Mo' Cookies is made easier since you can just go to their website at https://mo.momentfood.com/ to order or you can also use other delivery platforms such as food panda and grab foods or any other food courier that is available in your location. You can also message them on their Instagram account https://www.instagram.com/mocookiesforyou/ to order. 
Social Media Pages
Capture your cookie moments and tag them using #MoCookies for a chance to be featured on their social media pages. Follow and like them as well and you may stay tuned for exciting promotions and exclusive offers available only to our social media followers!
Facebook: https://www.facebook.com/mocookiesforyou/
Instagram: https://www.instagram.com/mocookiesforyou
FAQs
What are the operation hours of Mo' Cookies?
On their Glorieta, Megamall, and The Mess Hall branch they start from 10:00 AM until 5:00 PM, and on their Rockwell and Alabang town center branch they are open from 11:00 AM until 5:00 PM.
What does Mo' Cookies specialize in?
Mo' Cookies specializes in serving different varieties of cookies.
Are Mo' Cookies halal certified?
There are some debates about whether Mo' Cookies is halal or not, some believe it is some on the contrary. We will just let people believe what they believe in.
Conclusion
Mo' Cookies may not be the most delicious of them all but their cookies are excellent and delicious. Mo' Cookies is more than just the hype their products are really good with great quality and taste. Mo' Cookies menu offers a lot of cookie flavors for you to enjoy and every flavor is good in its own way. The price is reasonable plus the packaging is cute it's great for pasalubong or a gift. One of the best cookie places that I've been to highly recommended and a must-try.