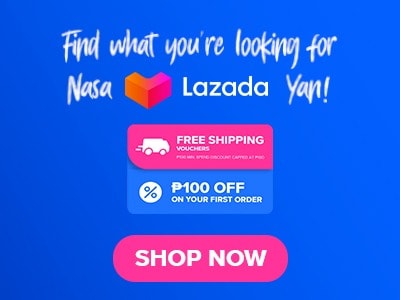 Discover dishes with a fusion of tradition and modern twists by visiting Ruby's. With branches in both Cebu and Bohol, Ruby's is a modern Filipino restaurant that promises an unforgettable experience that combines tradition and innovation on every plate. Its menu features a collection of masterpieces that celebrate the warmth, richness, and depth of Filipino flavors. What makes this restaurant unique is that, in a world where dishes have started to evolve, Ruby's menu dishes remain authentic, a restaurant that honors tradition but is open to innovations.
Below, you'll find the updated list of Ruby's menu prices.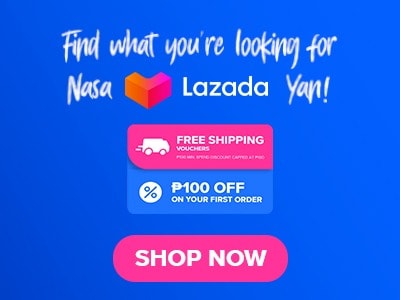 Menu Items
Price (PHP)

Appetizers

Sinuglaw
350
Kinilaw
350
Tokwa't Baboy
269

Bihon Guisado

Special Sotanghon
299
Letchon Kawali
299
Special Dinuguan
315
Pancit Miki
299
Special Bam-i
299
Pancit Canton
249
Pancit Satemi
299

BBQ Special

Broiler Petcho
150
Broiler Paa
150
Chorizo
75
Baticolon
30
Pork BBQ
30

SARDINES

GINISANG SARDINAS AT KAMOTE TOPS
199
GINISANG SARDINAS SA MALUNGGAY
199
MISUA AT UPO
199
BIHON GUISADO WITH SARDINES
199
GINISANG SARDINES
199
SARDINAS Misua With Patola
199
GINISANG SARDINES AT PECHAY
199
TORTANG SARDINAS
199
BIHON GUISADO WITH SARDINES
199
GINISANG SARDINAS AT REPOLYO
199
ODONG SARDINES
199
SARCIADONG SARDINES
199
SARDINAS Misua With Patola
199
BIHON GUISADO WITH SARDINES
199
< h2>Soup
Special Lomi
250
Mongo Soup
250
Sinigang Shrimp
312
Sinigang Bangus
312
Tinulang Native Manok
250
Law-oy Soup
312
Tinulang Barilis Tuna
306
Pork Lomi
375
Pork Ribs Nilaga
437
Miswa Soup With Porkmeatballs
262
Ginataang Mongo Bulad
375
Pork Ribs Sinigang
375
Chicken Miswa
375
Seafoods Lomi
375
Beef Lomi
375
Seafoods Sotanghon Soup
375
Tinolang Tiyan Sa Bariles Tuna
375

Food Toppings

Sisig Toppings
149
Pork Adobo
149
Tocilog
149
Hotsilog
139
Bangsilog
139
Topsilog
149
Buladsilog
110

Solo

Breaded Fried Pork Chop
155
Sinuglaw
149
Grilled Pork Belly
315

Chicken

Buttered Chicken Whole
625
Buttered Chicken Half
313
Crispy Chicken Whole
262
Crispy Chicken Half
313
Garlic Chicken Half
313
Garlic Chicken Whole
625
Honey Lemon Chicken Whole
625
Honey Lemon Chicken Half
313
Chicken Hot Wings 8 Pieces
625
Chicken Hot Wings 4 Pieces
313
Chicken Skin
295
Chicken Skin
295
Chicken Hot And Spicy Whole
625
Chicken Curry Half
375
Chicken Hot And Spicy Half
313
Chicken Drumstick Barbeque 1/2
313
Hawaiian, Adobo Chicken
313

Vegetables

Chopsuey
299
Tortang Talong
250
Eggplant Salad
250
Ginataang Gulay
250
Pinakbit
250
Chopsuey Seafood
250
Tempura Veggies
220
Mixed Buttered Vegetables
250
Ginataang Langka
275
Salad Langka
275
Eggplant Tempura
275
Salad Langka
275
Ginataan Puso Saging
275

Seafood

Paksiw Tiyan Sa Bariles
300

Adobo Humba

Pork Bistik
500
Chicken Afritada
500
Chicken Puchero
500
Pork Giniling
500
Pork Meatball
500

CHICKEN WHOLE

Rubys Classic Chicken
699
Chicken Hamonado
699

Hot SOUP

Balbacua
350

Lugaw

Tokwa't Baboy
269

Chinese Style

Sweet & Sour Pompano 400grms
625
Honey Spare Ribs
750
Pata Tim
1250
Sweet And Sour Pork
463
Spare Ribs Salt And Pepper
613
Spare Ribs With Red Garlic Sauce
735
Crispy Pata
1250

Pork

Pork Barbeque 25Pcs
875
Pork Binagoongan
750
Menudo
750
Pork Humba
875
Pork Sisig
875
Pork Hamonado
875
Pork Sweet And Sour Tenderloin
875
Dinuguan Special
815

Seafoods

Fish Fillet With Tartar Sauce
688
Fish Fillet Sweet And Sour
688

Hito

Fried Hito With Oriental Sauce 1kl
880
Ginataang Hito 1kl
880
Fried Hito With Oriental Sauce 1/2kl
450
Crispy Hito 1kl
810
Crispy Hito 1/2kl
420
Ginataang Hito 1/2kl
420
Adobong Hito With Pineapple 1/2 Kl
420
Adobong Hito With Pineapple 1kl
850
Chicken Lomi
285
Ginataang Mongo Fish
250

Rice Bowls

Humba Rice Bowl
120
Ruby's Chopsuey Rice Bowl
149
Pork Binaguongan Rice Bowl
149
Pork Menudo with Rice
149
Pork Giniling with Rice
149
Bopis with Rice
120
Letson Kawali with Rice
159
Bicol Express with Rice
120
Pork Fillet with Rice
159
Pork BBQ Breaded
149

Fast Food

Talong Salad with Rice
135
Langka Salad with Rice
135
Adobo Manok with Rice
95
Paklay with Rice
139
Dinuguan with Rice
139
Fish Steak with Vegetables & Rice
149
Fish Fillet with Rice
149
Pork Teriyaki
120
Pork Steak with Rice
149

Kakanin

Biko
149

Egg

Boil Egg
99
Scrambled Egg
99

Bulad

Sarciadong Daing Dried Fish
220
Pritong Bulad Dried Fish
220
Stir Fried Bolinao
220
Spicy Dilis
220
Dried Fish Curry
220
Escabeche Dried Fish
220
Tortang Dilis
220
Dilis Salad With Tomatos
220
Add Ons
Hot & Sour Soup
200
Shanghai Rice 3 To 5 Persons
30
Garlic Rice
35

Adobo Rice

Drinks
45
Mineral Water 500ml
60
Mineral Water 1000ml
85
Coke Zero In Can
80
About Ruby's
Ruby's is a Filipino restaurant with branches in both Cebu and Bohol that offers dishes with a symphony of flavors inspired by a fusion of Filipino cuisine with modern twists. Each dish is carefully created to fill and satisfy every diner that visits Ruby's. The combination of beautifully presented and delicious dishes and the comfortable and relaxing ambiance of its restaurant shows Ruby's dedication to delivering an unforgettable dining experience.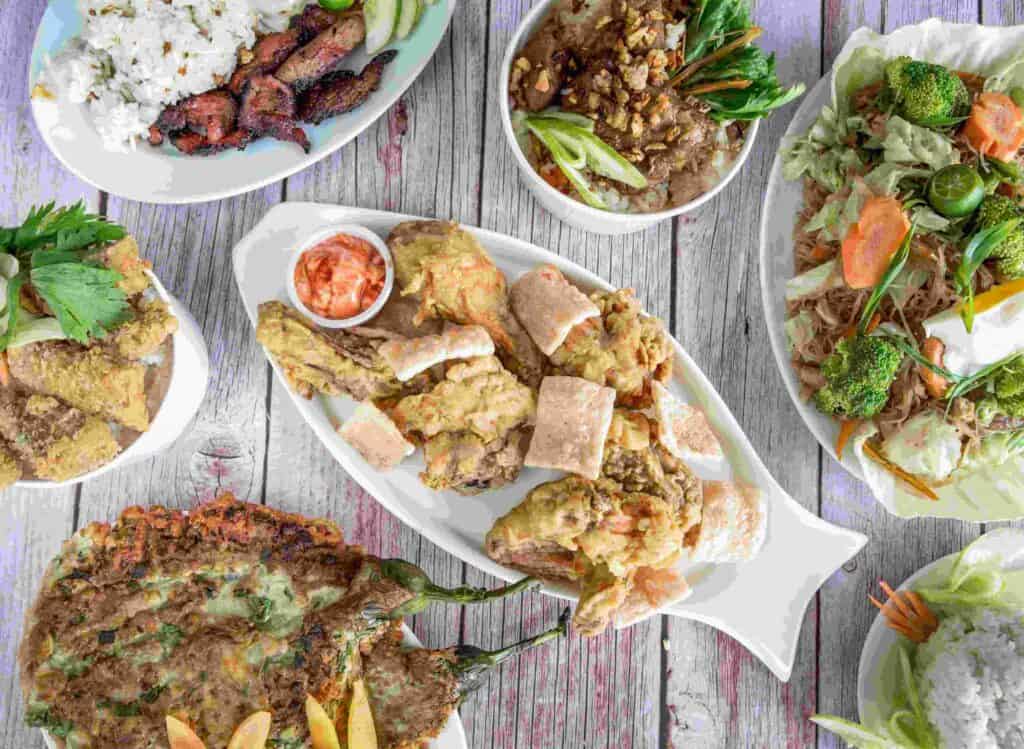 Ruby's Menu Best Sellers
This menu showcases an array of Filipino dishes that pay homage to the country's culinary heritage. In each of these dishes, Ruby's Restaurant captures the essence of Filipino flavors and culinary traditions, inviting diners to savor the warmth and richness of these dishes.
Letchon Kawali – Each bite from Ruby's Letchon Kawali is filled with a symphony of textures, from the perfectly crackling skin to the tender meat beneath. The dish is a balance of rich flavors, with the well-seasoned pork belly offering a nice contrast to the lightness of the crispy exterior.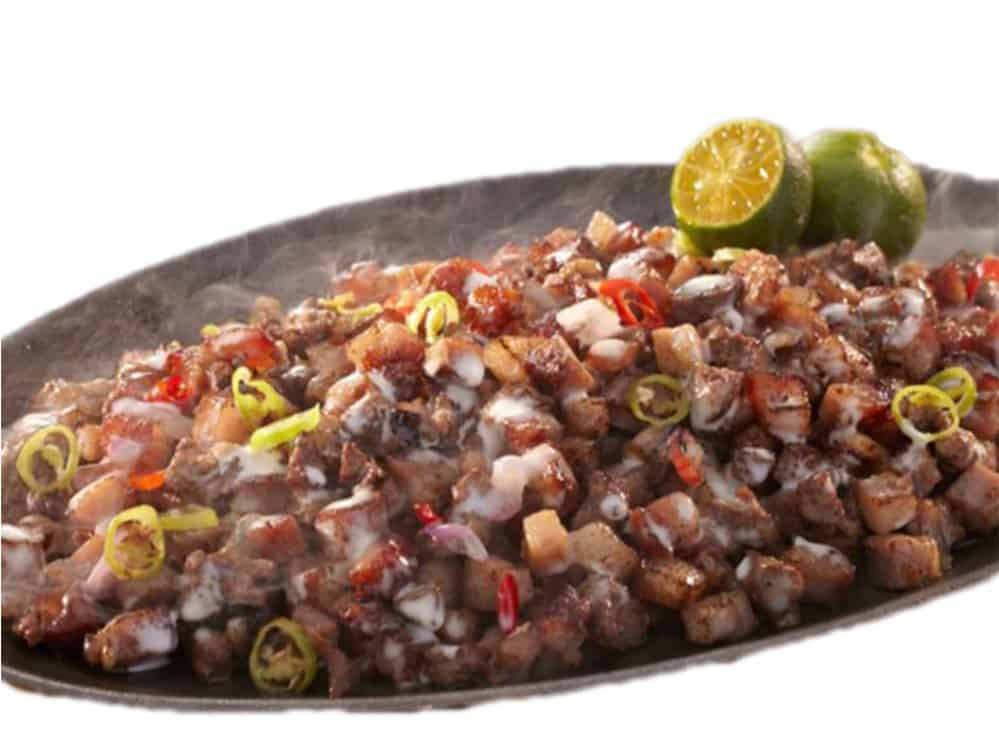 Special Dinuguan – The rich and savory blood stew is made with tender pork and organ meats, resulting in a perfect blend of taste and texture. The dish's deep flavors are complemented by the addition of tangy vinegar and a touch of heat from chili peppers.
Pork Ribs Nilaga – Ruby's Pork Ribs Nilaga is a bowl of heartwarming goodness composed of tender pork ribs that are simmered to perfection in a flavorful broth alongside an array of vegetables resulting in a nourishing and satisfying dish that's both light and hearty.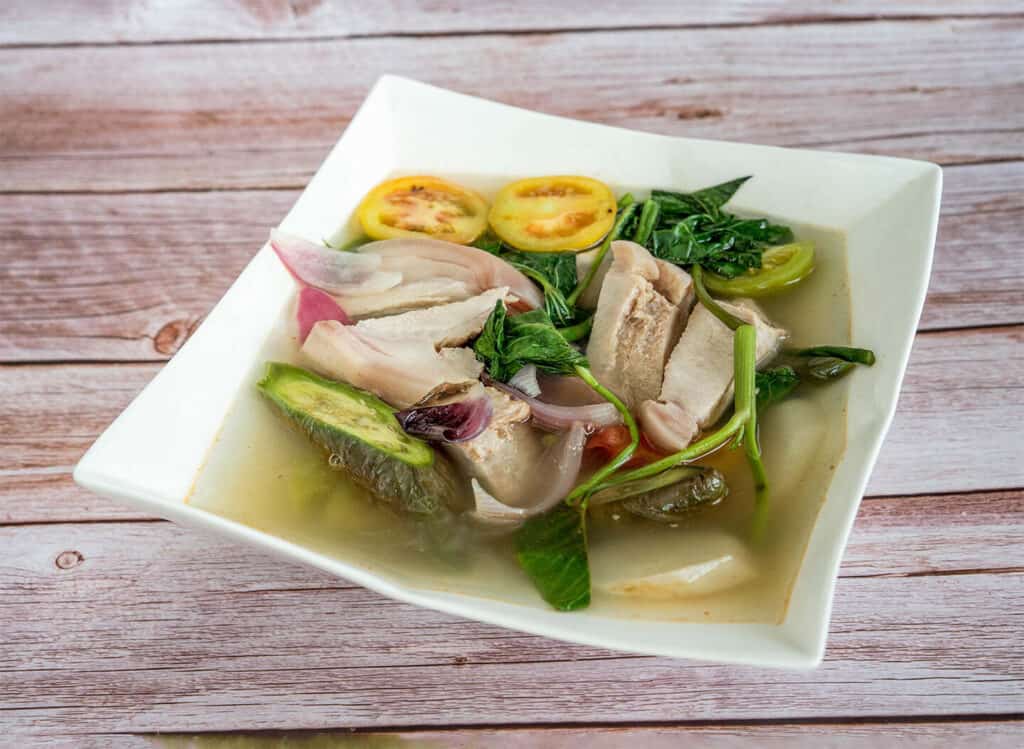 Chicken Afritada – Made with tender chicken pieces that are stewed to perfection with a selection of vegetables in a savory tomato-based sauce. The dish offers a perfect balance of savory and tangy notes, with the vegetables adding a burst of color and freshness.
Ruby's BBQ Special Menu
These dishes highlight Ruby's commitment to delivering a grilled experience that is both mouthwatering and enticing. Each shows the skill that goes into creating perfectly grilled meats that resonate with diners who appreciate the taste of a perfect barbecue.
Broiler Petcho – Grilled to perfection, the broiler petcho is seasoned with a blend of herbs and spices that infuse each bite with a medley of flavors. The dish's juiciness and charred edges create a textural contrast that is both satisfying and indulging.
Broiler Paa – This grilled chicken leg has a perfectly charred skin, locking in the chicken's natural juices and flavors. With each bite, the tender meat offers an enjoyable and exciting contrast to the crispy skin, making this dish more satisfying.
Pork BBQ – Skewered and grilled to perfection, these tender pork pieces are marinated in a savory-sweet blend that infuses the meat with a tantalizing aroma and taste. The caramelized edges and smoky notes from the grill enhance the overall experience, creating a mouthwatering aroma and flavors.
Chicken
In each of these dishes, Ruby's Restaurant demonstrates its mastery of cooking techniques and its commitment to delivering dishes that are not only visually appealing but also incredibly satisfying.
Buttered Chicken Whole – The entire chicken of this menu of Ruby's is generously coated in a buttery sauce that imparts a rich and savory taste. The skin is crispy and golden, creating a nice contrast to the tender meat within., giving each bite a burst of comfort and indulgence.
Crispy Chicken Whole – Ruby's Crispy Chicken Whole is expertly fried to achieve a crunchy and golden exterior that shatters with every bite. Beneath the crispy skin lies meat that is tender and juicy, creating a blend of textures that is both satisfying and addictive.
Garlic Chicken Half – Half of a chicken that is marinated and cooked to perfection, infusing the meat with the bold flavors of garlic resulting in a dish that is both savory and fragrant, with the garlic notes enhancing the natural taste of the chicken.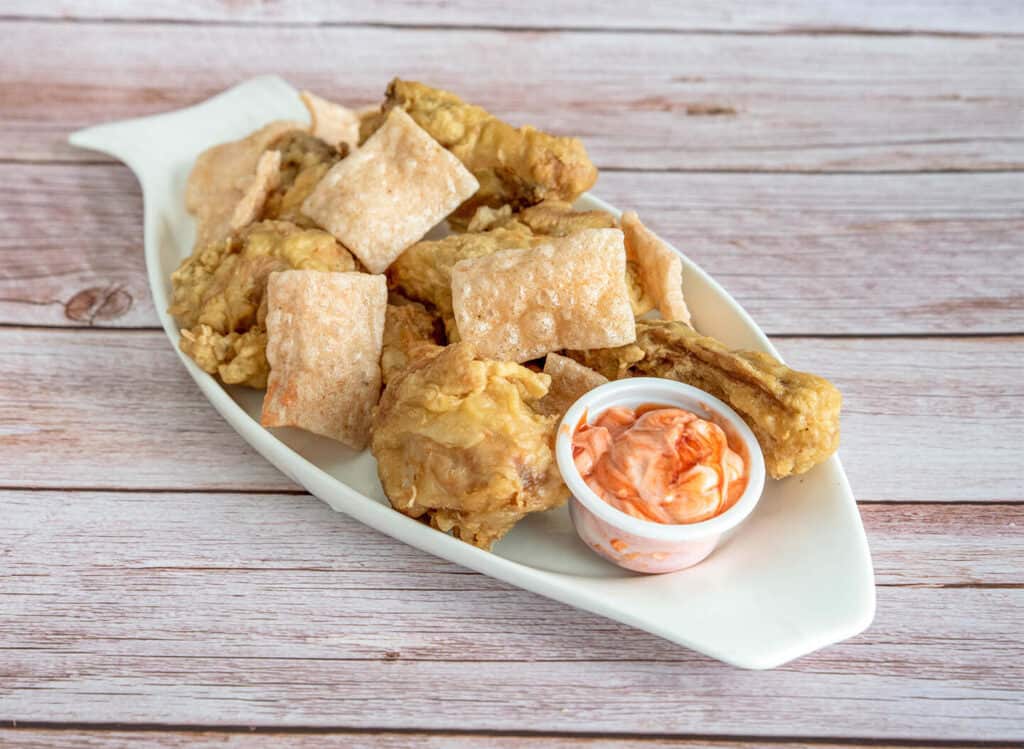 Seafood
Ruby's seafood menu showcases a distinct Filipino dish called Paksiw Tiyan Sa Bariles. This dish highlights the rich resources of the Philippines from its sea, featuring Tiyan Sa Bariles, which refers to the belly of a bangus fish, simmered in a flavorful paksiw sauce.
Vegetables
The vegetable menu takes diners on an enjoyable journey filled with Filipino vegetable dishes like the Chopsuey which offers a mix of vegetables stir-fried to crisp-tender perfection, showcasing the art of balance and freshness, while Tortang Talong features an eggplant grilled to smoky goodness and then transformed into a flavorful omelet that is both hearty and comforting.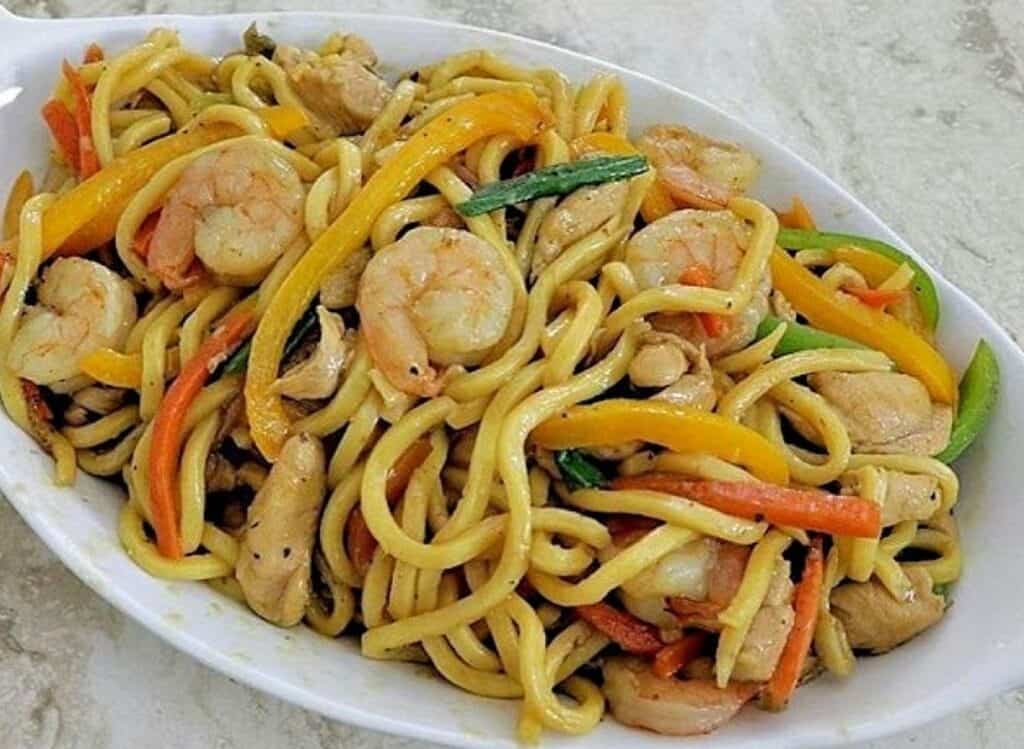 Ruby's Menu Delivery
Ruby's innovative menu delivery service is designed to extend the accessibility of its delectable offerings to a broader audience, providing a seamless and convenient way for people to indulge in their favorites from the comfort of their homes. This hassle-free option allows customers to place orders through popular delivery platforms like FoodPanda, ensuring that the flavors and delights of their menu can be savored by more and more individuals without any effort or inconvenience.
Social Media Pages
Unfortunately, they are still working on expanding their visibility on social media pages. You may encourage them to boost their popularity by visiting their physical store and featuring them in one of your reels, posts, or tweets!
FAQs
What is Ruby's?
Ruby's is a Filipino restaurant that features a menu filled with dishes that range from classic Filipino dishes to those with modern twists.
Where are the locations of Ruby's?
You can find multiple branches of Ruby's restaurant in Bohol and Cebu.
What types of dishes do they serve at Ruby's?
Ruby's serves a wide variety of Filipino dishes. There are also some other international cuisine available.
What are some popular dishes on the menu at Ruby's?
Some of the most popular items at Ruby's are its lechon kawali, dinuguan, and nilaga.
Conclusion
Ruby's is a go-to place for those who are looking to try dishes that celebrate the richness and depth of Filipino flavors. With its branches in both Cebu and Bohol, Ruby's offers a remarkable dining experience that transcends boundaries, inviting diners to experience a journey that blends traditional recipes with contemporary twists. In addition, Ruby's menu delivery service ensures that these exceptional dishes are accessible to all, allowing you to savor Ruby's masterpieces from the comfort of your own home without needing to go outside.