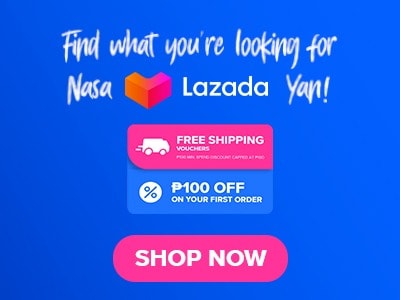 We all know that wagyu beef is one of the best beef that you can find in the market but have you ever wondered where to get it here in our country and I mean the legit restaurant to get your wagyu cravings? No worries I have a recommendation as always. Have you heard about House of Wagyu? House of Wagyu menu offers different varieties of steaks and other dishes that will surely satisfy your cravings. And Ever since the Philippines lifted the ban on exporting Japanese Beef Manila has been enjoying the so-called Wagyu craze. Let's get to know House of Wagyu more, let's take a look at their best sellers and menu for you to have an idea about their products. Let's start!
Below, you'll find the updated list of House of Wagyu menu prices.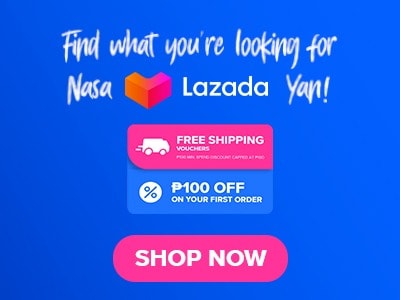 Menu Items
Price (PHP)

Appetizers

Live, Fresh, Juicy Oysters
520
Baked Oysters Mornay
650
Oysters Rockefeller
675
Pan Con Tomato
295
Gambas
475
New Zealand Baked Mussels
425
Smoked Salmon
425
Suisse Raclette
395
Escargot Au Riesling
475

Salad

Traditional Caesar Salad For One
485
Garden Salad
485
Waldorf Salad
485
Mediterranean Salad
485
Foie Gras Salad
1075
Scallops And Shrimp
695

All Time Favorites

Rib Eye Grade 8 220-250 Grams
3688
Rib Eye Grade 10 220-250 Grams
4988
Tenderloin Grade 10 220-250 Grams
4388
Saga Rib Eye 220-250 Grams
5725
Tenderloin Grade 8 With Foie Gras 220-250 Grams
4225
Rib Eye
3395
Wagyu Salpicao
2675

Giant Cuts To Share

T Bone 800-850 Grams
6828
Porterhouse 900-950 Grams
7528
Tomahawk (Bone In Rib Eye) 1250-1350 Grams
9988

Classic Steak Cuts

Top Sirloin Grade 10 220-250 Grams
2100
Rib Eye Grade 6 220-250 Grams
2680
Rib Eye (40 Days Dry Aged) 220-250 Grams
3385
Tenderloin Grade 8 220-250 Grams
3788
Tenderloin Grade 6 220-250 Grams
3128

Seafood

Grilled Prawns In Creamy Lemon Butter Sauce
995
Prawns Al Ajillo
995
Pan Grilled Norwegian Salmon
895
Baked Seabass
1975

Pasta

Pasta Pomodoro
450
Alfredo Con Funghi
495
Seafood Alfredo
695

Extra Soup/Sides

Soup Of The Day
175
Potatoes & Vegetable Sides
175
Wagyu Rice
175

Desserts

Creme Brulee
275
Frangelico Panacotta
275
Vanilla Ice Cream W/ Summer Berries
275
Cheesecake
290
Flourless Chocolate Cake
290
Poached Pears A' La Mode
295
About House of Wagyu
Carmelo Santiago is the owner of The House of Wagyu Stone Grill and the man behind its success. They are located at prism plaza and have cozy and bright lights inside their store. The place also has paintings hanging on the walls. The place is quite wide since the tables have distant from each other so customers can move freely. It is comfortable and cozy inside in short. Casual fine dining is the theme at House of Wagyu Stone Grill which is perfect since wearing casual clothes will give you comfort while eating. This place will give you a top-notch dining experience and the food that they offer are superb and of great quality. This place isn't offering affordable meals but it's all worth it and reasonable since their products and dishes are at the highest quality possible.
House of Wagyu Menu Best Sellers
Here are some samples of House of Wagyu Stone Grill's best sellers.
Scallops and Shrimp Salad – The scallops and shrimp salad of House of Wagyu is something that you will repeatedly order whenever you visit their place because it's good. Made with a pile of fresh greens and then mixed with chunks of diced mango which is Philippine mango because of how good it is and some juicy shrimps. They also drizzled the scallops and shrimp salad with Strawberry Vinaigrette, I never had a salad this good and this one is also a must-try.
Cream of Carrot Soup – This one was spectacular! Their cream of carrot soup is the best soup for us (the group) that tried different types of their soups. Their cream of carrot soup has a light sweetness that really goes well with the creamy texture of the soup, it is also served with toasted crouton adding another dimension of texture. Definitely good and also a must-try.
Oyster Rockefeller – The oyster Rockefeller of House of Wagyu Stone Grill consists of a juicy oyster then topped with some cheese, spinach, and bits of crumbled bacon before baking the oyster to a nice golden color. And since I love oysters ill be honest this is what I truly enjoy instead of the steak. Cheesy, creamy with a hint of buttery taste plus the oysters are fat and fresh. A delicious treat that everyone should try.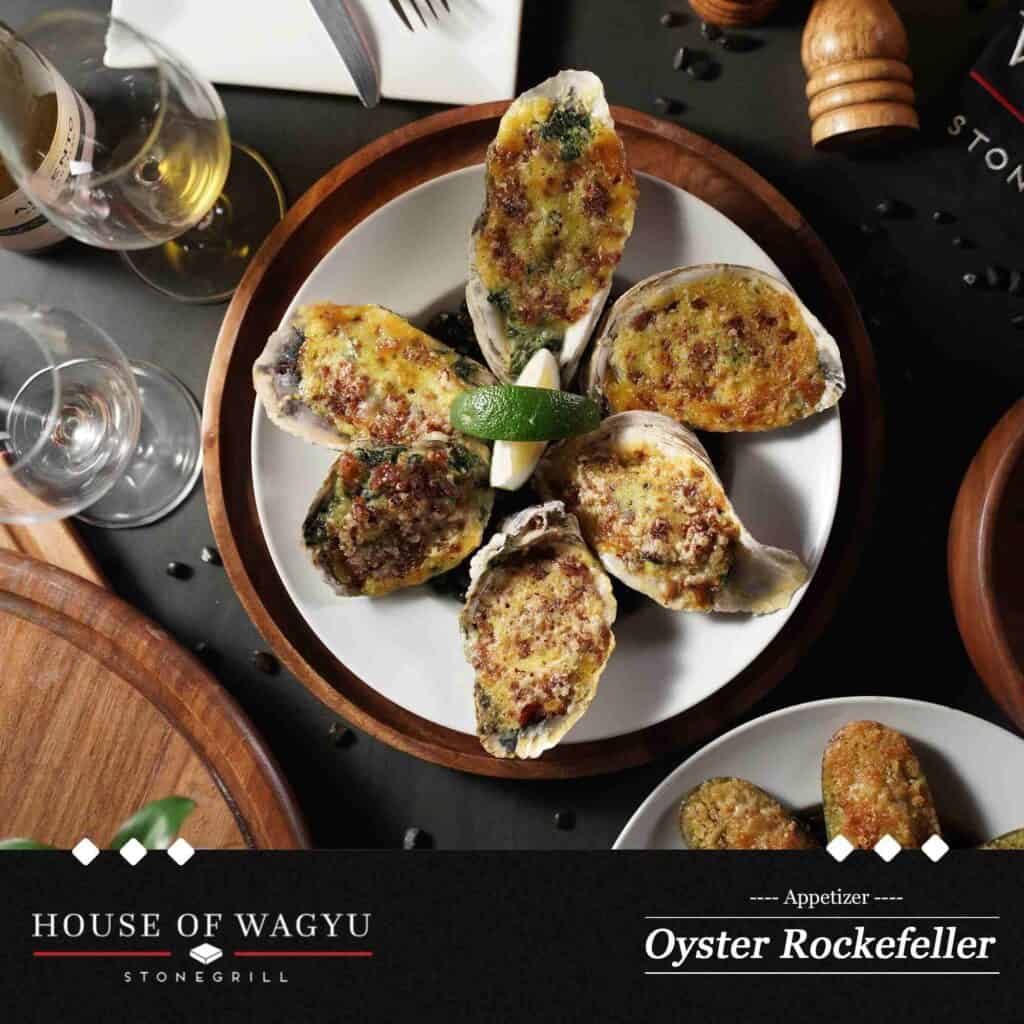 Grade 6 Ribeye – This Grade 6 Ribeye is honestly the greatest and most delicious piece of steak that I have ever eaten in my entire life and I'm not exaggerating things here this one is really good. The marbling of the meat of this House of Wagyu menu was just spectacular giving you a bit of fat in every bite. This is the kind of steak that a dying person will ask to be honest. And this is a must-try. Not trying this one means you're missing a hella good steak.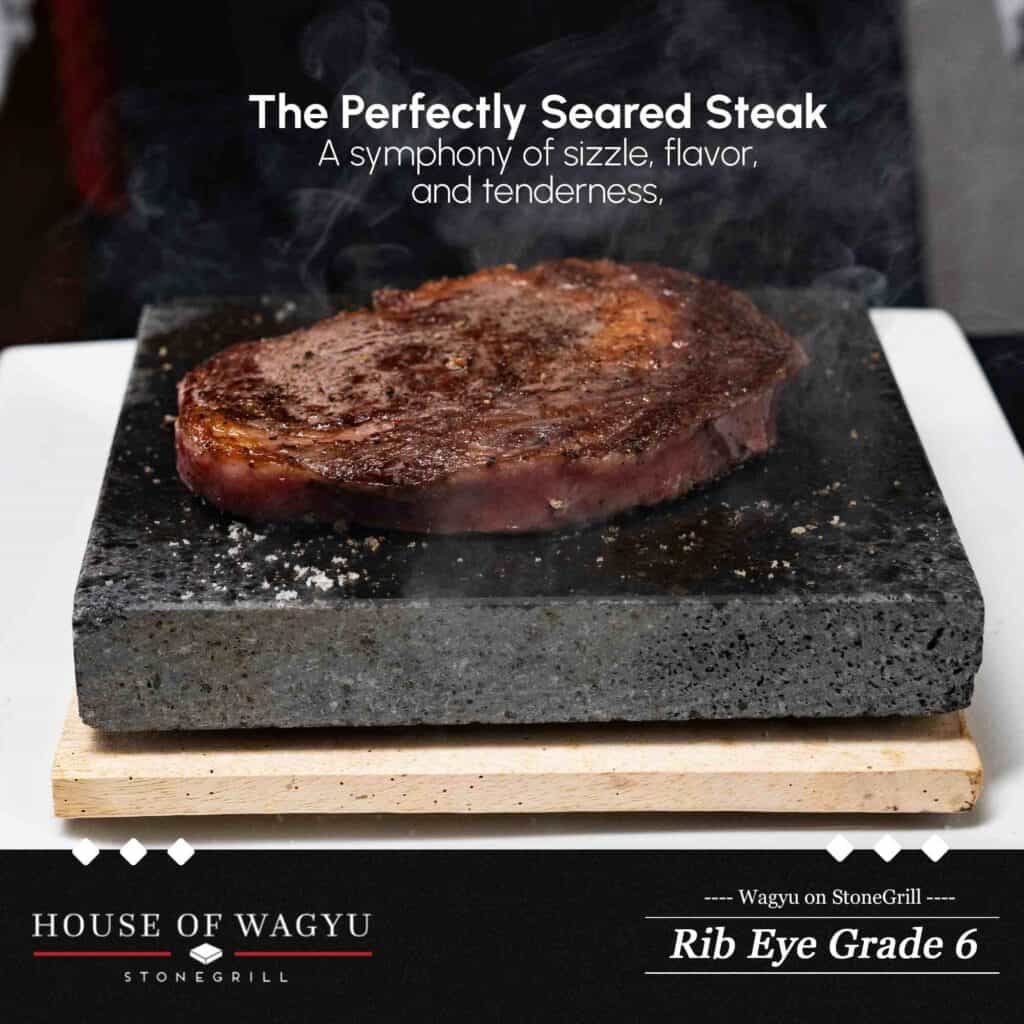 Flourless Chocolate Cake – After every delicious meal that you have it's a great finish to try their flourless chocolate cake. It has a bit of bitterness because of the dark chocolate. The creamy vanilla ice cream helps with the bitterness but since I'm fond of dark chocolate this one is a yes for me. Delicious and also a must-try dessert of the House of Wagyu.
Seafood
The seafood menu of House of Wagyu is consist of 4 delicious seafood dishes. They have Grilled Prawns in Creamy Lemon Butter Sauce which is really good and if you want to make sure that what you order is good then you should order this. They also have Prawns Al Ajillo which is Prawns in garlic & olive oil w/ garlic rice. They also have their Pan Grilled Norwegian Salmon which is really good as well it has vegetables and potato as sides. And lastly, their Baked Seabass this one is basically a seabass that they wrapped in foil before baking with mornay sauce, it also comes with fresh mushrooms potatoes, and scallops.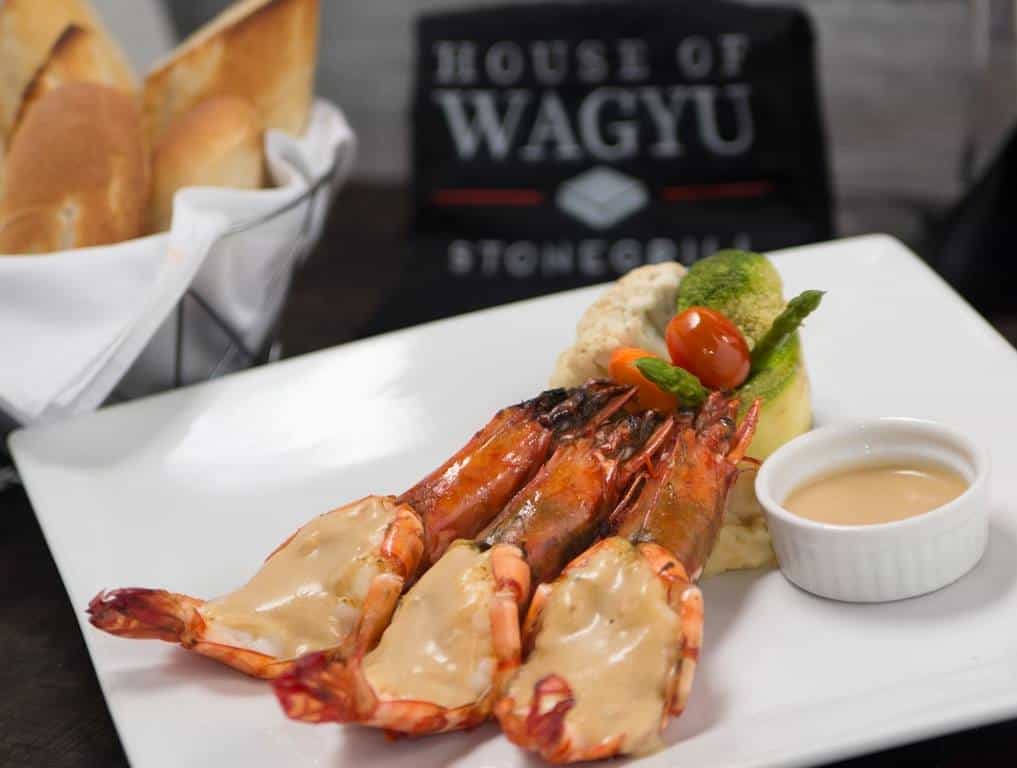 Pasta
The pasta menu has 3 options the first item on this menu is their Pasta Pomodoro which is made with Fresh tomatoes that make up the sauce of this simple pasta dish. They also have Alfredo con Funghi which is made with Creamy white sauce with fresh mushrooms. And lastly, their Seafood Alfredo this one is made with New Zealand mussels, scallops & shrimp in Alfredo sauce.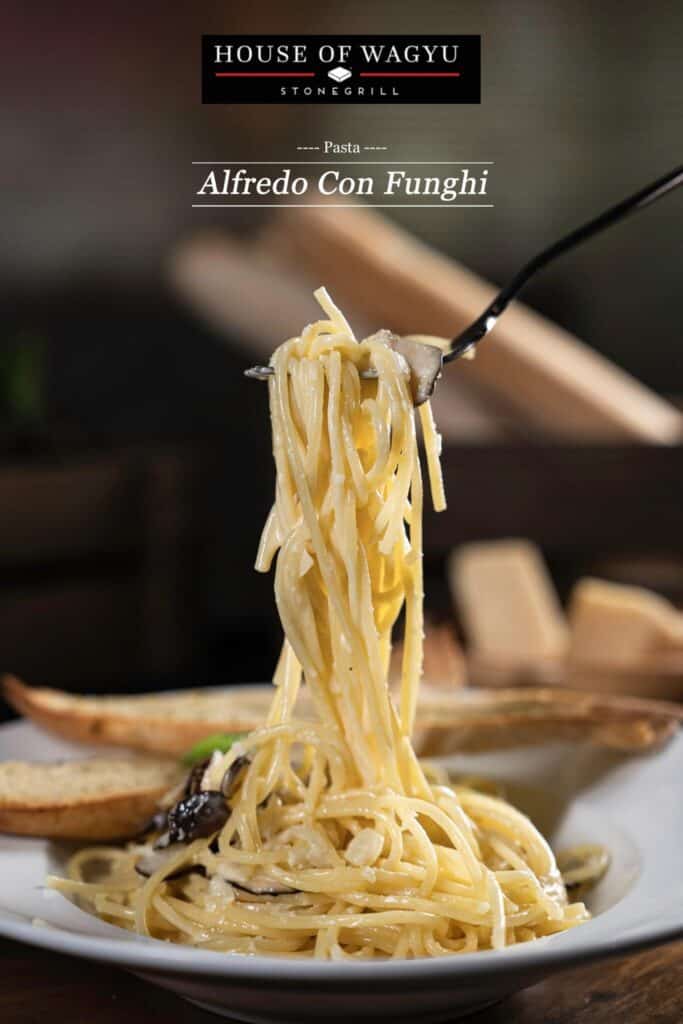 House of Wagyu Menu Delivery
House of Wagyu Mandaluyong provides a convenient way for you to enjoy their delicious food in the comfort of your own home. To place an order for delivery, all you need to do is give them a call at 09178171248. If you prefer a hassle-free online option, you can also try ordering through Pickaroo. This means you can have their tasty offerings brought right to your doorstep without any fuss.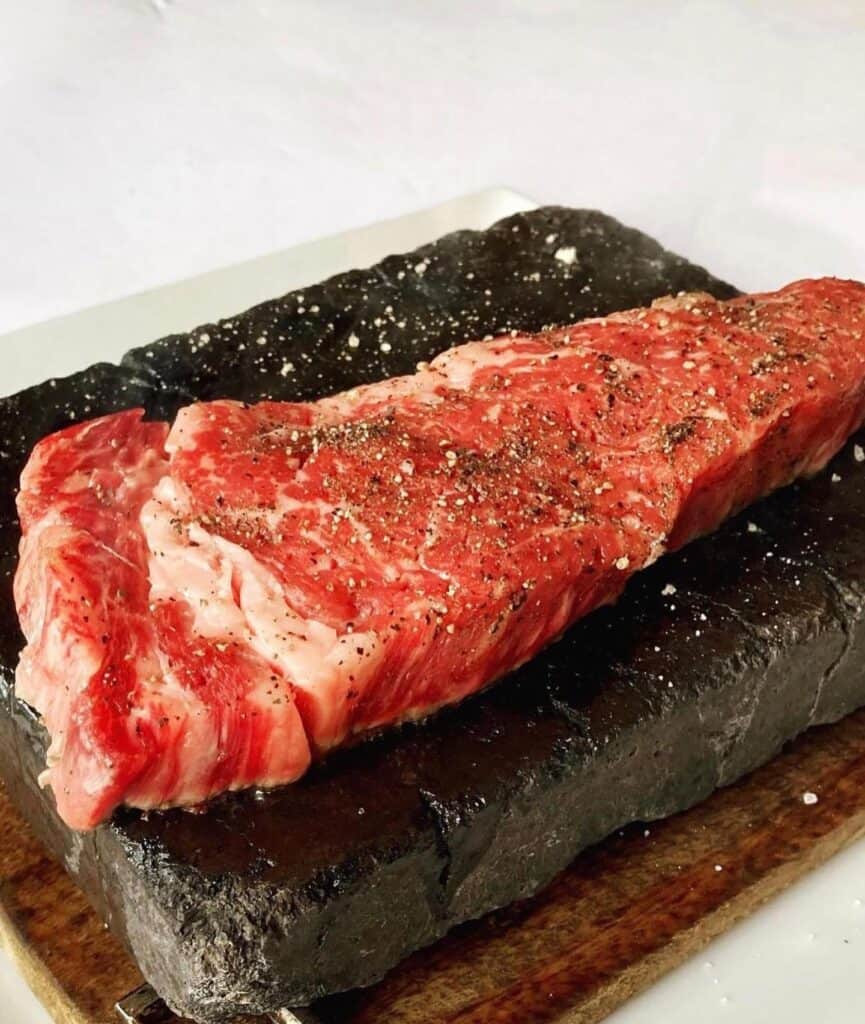 Social Media Pages
Let the savory symphony unfold as you follow their social media pages, where the world of premium beef and exceptional dining comes to life. From the moment you hit that 'Follow' button, you're stepping into a realm of culinary elegance and unforgettable flavors. To find out their social media pages, simply refer to the links below:
Facebook: https://www.facebook.com/HOUSEOFWAGYU/
Instagram: https://www.instagram.com/houseofwagyu/
FAQs
How many branches does the House of Wagyu have?
They have 5 branches one in the podium in Shangri-La Plaza, Eastwood Mall, and Manila Bay Prism Plaza. And Greenhill.
House of Wagyu dress code?
Actually, they don't have a dress code. The dress code as much as I know is just casual dress.
Is House of Wagyu halal-certified?
Wagyu is haram so House of Wagyu is not halal certified.
Conclusion
House of Wagyu is a great place to go especially if you love steaks and wagyu beef. House of Wagyu menu has a lot of great and delicious dishes to offer from appetizers, soup, salads, main courses, and desserts. A place with a great atmosphere and comfortable seats. Service personnel are nice and very approachable. I can highly recommend them especially if you're someone who wants to try the best and the most quality Wagyu products.