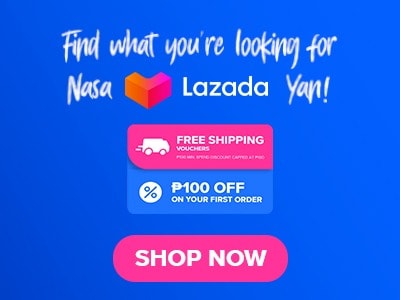 Franks Burger is one of the leading burger stand in the Philippines especially back in the days when there are limited establishments that offers affordable and delicious burgers. Franks N' Burger menu has a lot of choices to try for their customers plus this business is almost all over the place since many years ago. In this article, we are going to get to know Franks n' Burger a little bit more and we are going to tackle the services and foods that they offer, we are also going to determine which products are their best sellers for us to know them better. I'm actually excited about this one because it brings back memories of my childhood where I always enjoy their burgers back in the day. So without further delay let's go.
Below, you'll find the updated list of Franks n' Burger menu prices.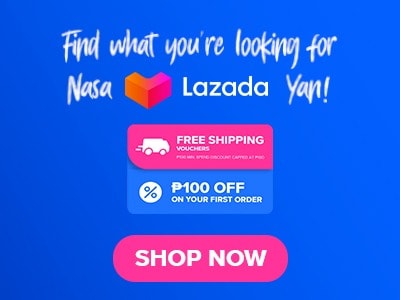 Menu Items
Price (PHP)

Items

Sulit burger
35
Chili cheese burger
30
Cheese burger with egg
37
Sulit cheese burger
45
Super double chili burger
33
Burger and egg
32
Franks hotdog
35
Super franks
33
Cheesy chili franks
36
Franks footlong
75
Cheesy footlong
49
Cheesy chili footlong
54
Egg sandwich
21
Mountain Dew
20
Pepsi
20
Mineral water
15

Other Items

Sliced cheese
8
Chili con carne
6
Cheese spread
11
Egg
15
About Franks n' Burger
Franks Burger is one of the most famous burger stalls in the Philippines back in the day since they offer to buy-one-take-one burgers or hotdog sandwiches. One of the most affordable burger chains that is quite popular in the country, especially late 80s and 90s. This burger stall is available in the market since 1989 and still continues to serve Filipino people today. The burger stall is still growing across the Philippines, especially in the Luzon area.
This company has a slogan which is sakto sa bulsa "affordable" that resonates with their products which are affordable burgers and hotdogs. As of the moment, Franks N' Burgers doesn't have a package for franchises for those who are looking to franchise their business however, they have available dealerships for those who are interested in selling their products.
Franks n' Burger Sulit Menu
Franks offers a delicious burger that is not only good but really affordable and that's sulit burger. This burger is packed with the meaty goodness of the burger patty, soft and delicious buns, and their special sauce. The sulit burger is one of their best sellers as well since a lot of people love to try an affordable meal.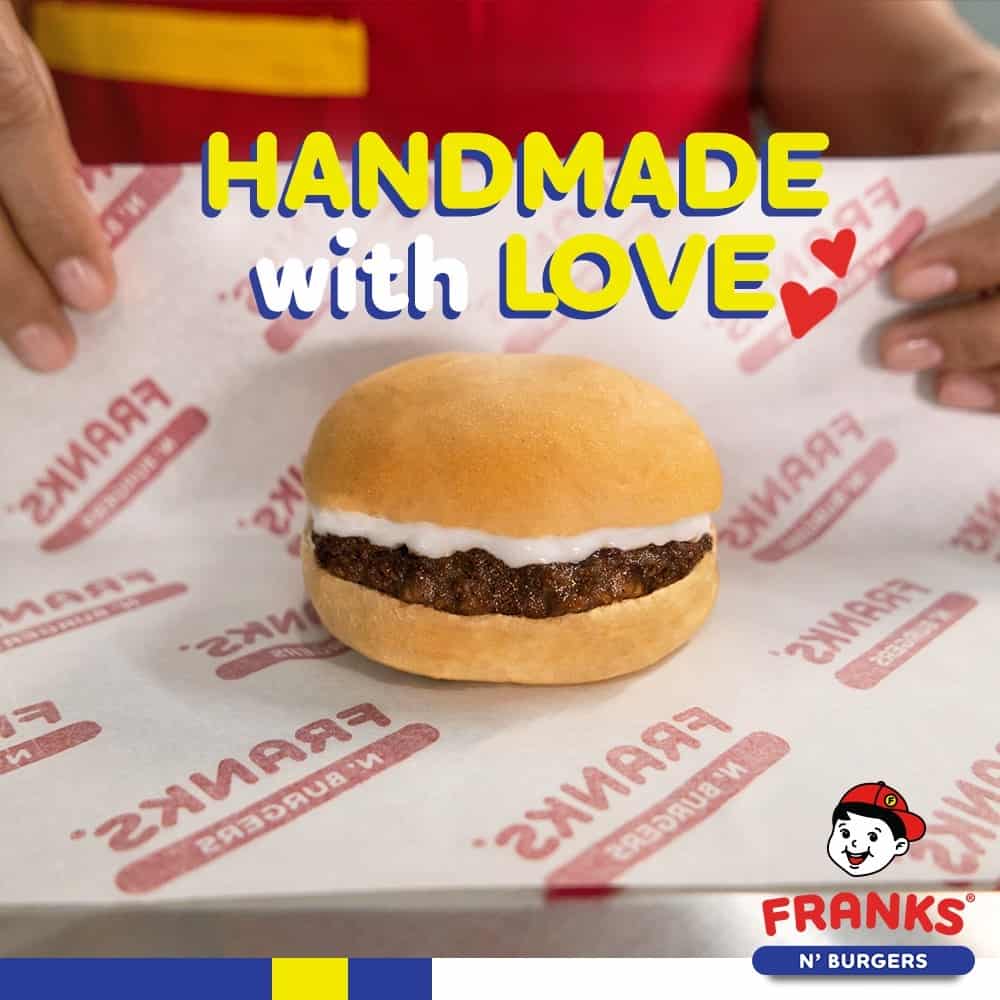 Franks n' Burger Chili Cheeseburger Menu
Chili cheeseburger is also one of Frank's best sellers, unlike sulit burger chili cheeseburger has a little kick because it is actually spicy but not too much. The flavor of this burger is really good plus the slight spicyness added to the flavor making it one of the top choices of their customers.
Cheeseburger w/ Egg
A cheeseburger with an egg is a different type of burger. It's like having a good burger with a twist because of the egg. Oozing with flavors from the burger patty plus the rich taste of the egg equals a good and tasty burger.
Sulit Cheeseburger
Sulit cheeseburger is just like the sulit burger the only difference is the added cheese on it. This one is also affordable and delicious. The burger itself is a great example of goodness without spending too much.
Super Double Chili Cheeseburger
Super double chili burger has not just one burger patty but two. This one is actually a loaded version of the chili cheeseburger. Meaty goodness in every bite.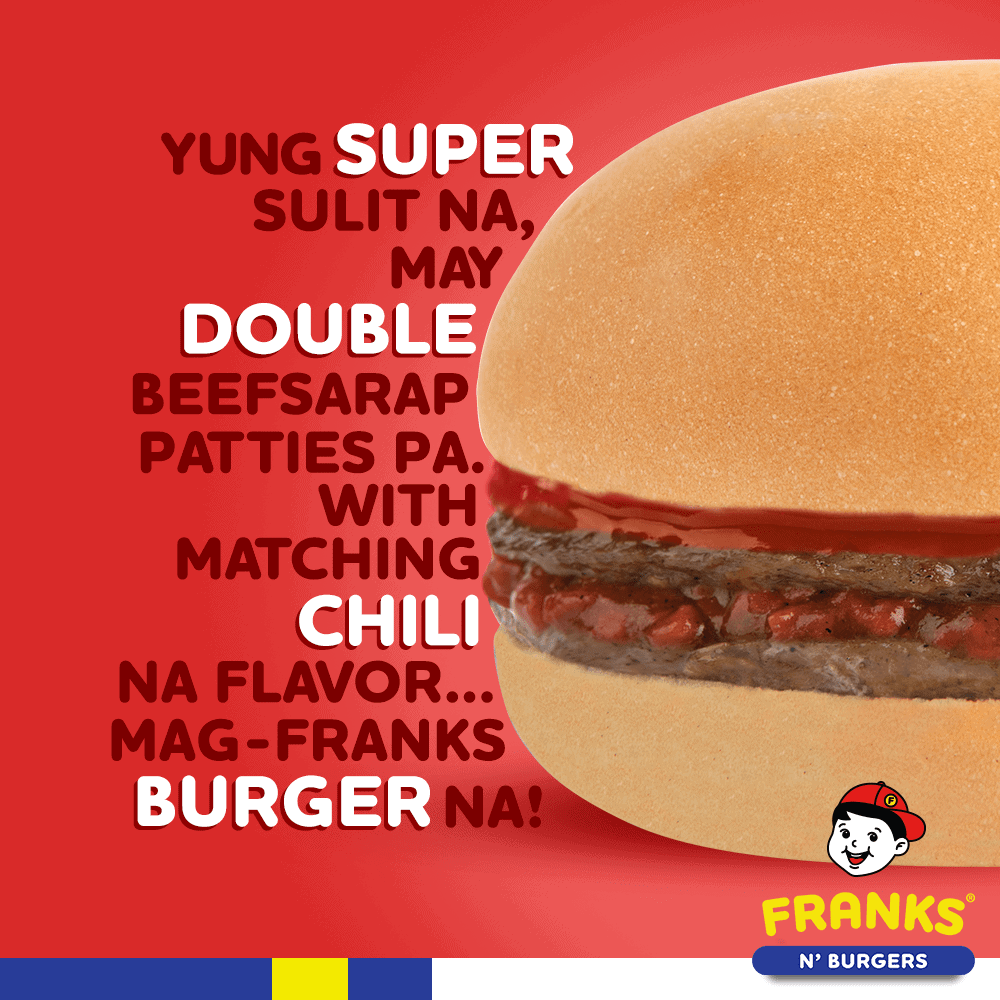 Burger & Egg
Burger and egg are also one of the cheapest items in Franks N' Burger but the taste is really good. It is made with a soft bun, burger patty, egg, and special sauce. I like this for breakfast since it has everything that you need to kick-start your day.
Franks Hotdog
Franks Hotdog is a hotdog sandwich made with hotdog buns and their signature hotdog plus the sauce, one of the best choices if you're not into burgers and wanted to try something good.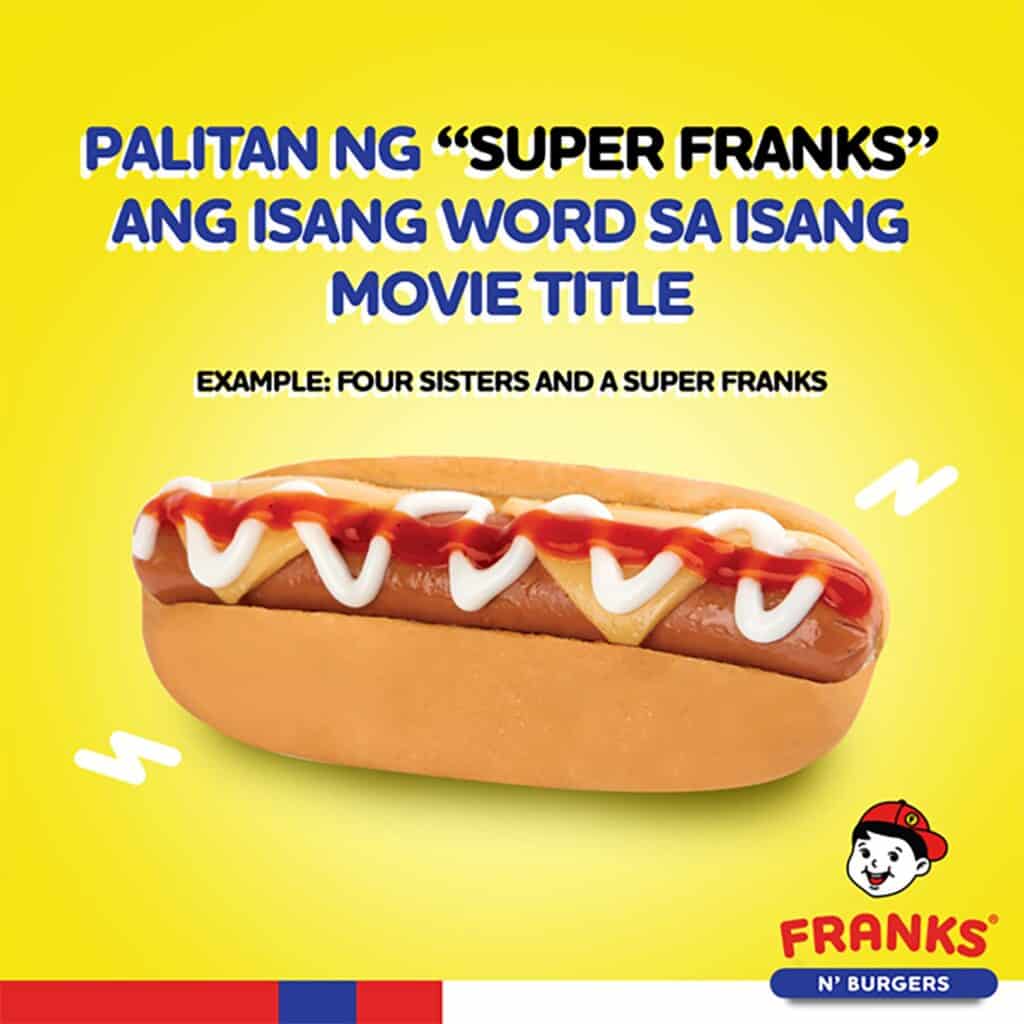 Franks n' Burger Super Burger Menu
Just like franks hotdog Super Franks is made with hotdog buns and their signature hotdog plus some cheese, mayo, special sauce, and other condiments that made their super franks delicious. This one is loaded with a lot of flavors at a very reasonable price.
Cheesy Chili Franks
Cheese chili franks are made with hotdog buns, hotdogs, and chili con carne sauce, they also serve this with cheese and of course their special sauce. Cheesy chili franks are also one of the best items on their menu and a must-try.
Franks Footlong
If Franks hotdog is not enough then maybe you should try their Franks footlong. Made with footlong hotdogs a customized hotdog bun and their special sauce. This one is also one of their best-selling item and also great for sharing.
Franks N' Burger Menu Delivery
Upon checking Franks N' Burgers doesn't have a delivery website yet however if you are really craving some Franks treats you may book your favorite food courier like Grab and Lalamove to order. Please take note that using this kind of third-party delivery service may cost delivery charges and the product availability may vary depending upon your location.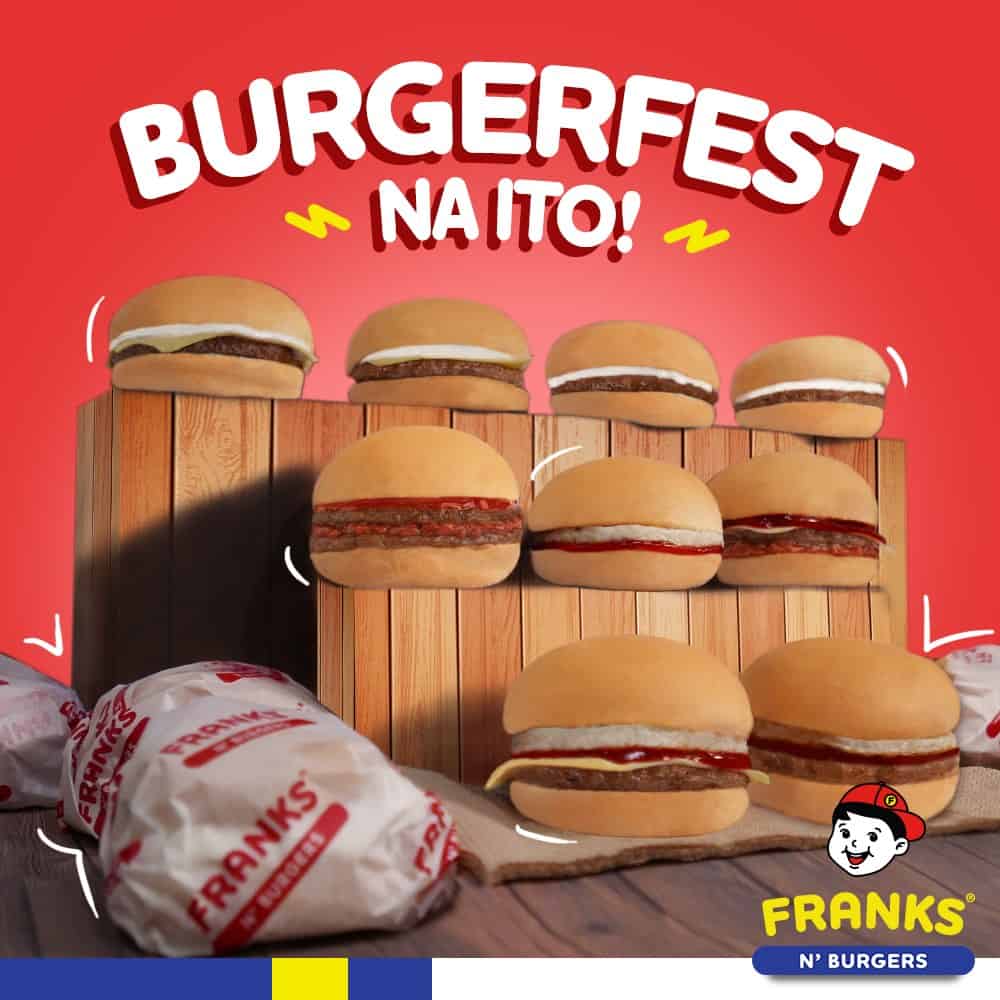 Social Media Pages
Follow them on social media and embark on a mouthwatering journey filled with flavor, fun, and a whole lot of burger love. Share your foodie adventures with them by tagging them in your photos and using their dedicated hashtags.
Facebook: https://www.facebook.com/franksnburgersph/
Email: [email protected]
TikTok: https://www.tiktok.com/@franksnburgersph
FAQs
Where can I find Franks N' Burger branches in the Philippines?
Franks N' Burgers are actually all over the country but they have a lot of branches in the Luzon part of the Philippines.
What types of burgers does Franks n' Burger offer?
Franks N' Burgers offers a wide variety of choices just as their sulit burger, chili cheeseburger, cheeseburger with egg, sulit cheeseburger, and many more.
Can I customize my burger at Franks n' Burger?
Yes, actually they have add-ons that you can request to customize your burger.
Is Franks n' Burger halal certified?
No. Franks N' Burgers is not halal certified since they use pork products on their food items.
Conclusion
Franks N' Burgers is a great option if you're looking for a delicious burger and sandwiches without spending too much since they are offering buy-one-take-one items. Franks N' Burger menu has a lot of different choices for you to satisfy your cravings and the great thing is you can easily find them almost anywhere in the Philippines, especially in Luzon. Their service is good with great customer service their products are of good quality without overpricing. Franks is always Philippines' choice for great and affordable burgers.