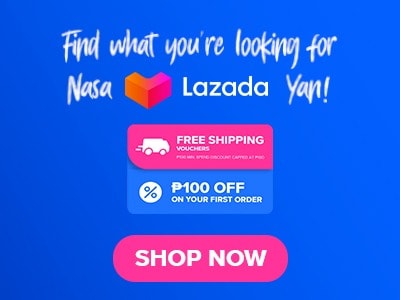 We all know that if we are going to visit Binondo there are a lot of food establishments that offer delicious products but are you looking for an affordable place to go to enjoy Chinese food without breaking the bank? I got you since we are now going to talk about Tasty Dumplings. The Tasty Dumplings menu offers delectable Chinese cuisine and Chinese dishes with a few twists. Tasty Dumplings is serving delicious pork chops and mouthwatering dumplings that will surely be a good experience on your Binondo food crawl. Interesting right? If you find this topic interesting stay with me throughout this article and let's get to know Tasty Dumplings more, their best sellers, prices per food item, and what other food they can offer. So, without further ado let's start!
Below, you'll find the updated list of Tasty Dumplings menu prices.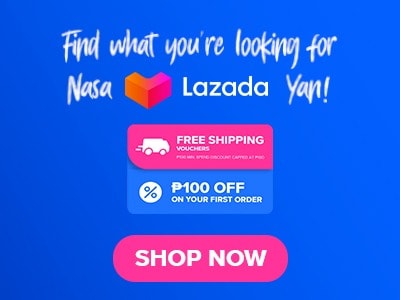 Menu Items
Price (PHP)

Rice Toppings

Pork Chop Rice
215
Hongma Rice
215
Spareribs Rice
215
Fried Meatball Rice
215
Fried Dumpling Rice
192
Chicken Leg Rice
225
Sweet and Sour Chicken Rice
225

Noodle Soup

Pork Chop Noodles
215
Dumpling Noodles
198
Kuchay Dumpling Noodles
198
Beef Noodles
215
Spareribs Noodles
215
Meatball Noodles
215
Mushroom Meatball Noodles
225
Chuanchay Noodles
198
Chicken Leg Noodles
225
Beef with Meatball Noodles
225
Kiamchay Noodles
148
Plain Noodles
138

Bihon Soup

Pork Chop Bihon
215
Dumpling Bihon
198
Kuchay Dumpling Bihon
198
Beef Bihon
215
Spareribs Bihon
215
Meatball Bihon
215
Mushroom Meatball Bihon
225
Chuanchay Bihon
198
Chicken Leg Bihon
225
Beef with Meatball Bihon
225
Kiamchay Bihon
148
Plain Bihon
138

Tossed noodles

Pork Chop Tossed Noodles
225
Dumpling Tossed Noodles
215
Kuchay Dumpling Tossed Noodles
215
Beef Tossed Noodles
225
Spareribs Tossed Noodles
225
Meatball Tossed Noodles
225
Mushroom Meatball Tossed Noodles
236
Chuanchay Tossed Noodles
215
Chicken Leg Tossed Noodles
236
Beef with Meatball Tossed Noodles
236
Kiamchay Tossed Noodles
160
Plain Tossed Noodles
148

Soup

Beef Soup
165
Meatball Soup
165
Mushroom Meatball Soup
176
Chuanchay Soup
165
Dumpling Soup
165
Kuchay Dumpling Soup
165

Side dish

Extra Rice
44
Dumplings
154
Kuchay Dumplings
154
Fried Dumplings
165
Fried Kuchay Dumplings
165
Fried Meatballs
170
Tsay Mah Pao
170
Silver Roll Bread
110
Hongma
275
Pork Chop
176
Chicken Leg
181
Spareribs
275
Sweet & Sour Chicken
302
Chuanchay
72
Kiamchay
72
Cabbage
77

Frozen

Frozen Noodles (500g)
165
Frozen Dumplings (36 Pieces)
528
Frozen Kuchay Dumplings (36 Pieces)
528
Frozen Meatballs (500g)
385
Frozen Mushroom Meatballs (500g)
418

Beverages

Soya Milk
55
Iced Tea
66
Winter Melon Juice
72
Softdrinks
60
Pineapple juice
72
Dalanghita Juice
72
Mineral Water
50
Mango juice
72
About Tasty Dumplings
Tasty Dumplings is a Chinese restaurant that has been in the business since 1979. Tasty Dumplings is located at Binondo Manila this restaurant can be found on the other side of Binondo church. This place is a small restaurant like an eatery with a yellow sign on its door. Though the place is small they have a second floor for more customers dining inside of their restaurant, most of the time there are a lot of customers eating inside especially at lunchtime so it's recommended that if you're trying to visit them maybe go by 10:30 AM to avoid the crowd. On their walls, there are pictures of celebrities that already visited their place. Tasty Dumplings has been around for many years and the reason for their success is that they serve only quality food items and their price is affordable. 
Tasty Dumplings Menu Best Sellers
Here are some of Tasty Dumplings' best-selling food items that you should try if it happens that you're going to visit their place.
Dumplings – Your Tasty Dumplings experience won't be complete without making sure you tried their mouthwatering and delicious dumplings. Their dumplings are filled with delicious fillings that will surely satisfy you if you're craving a delicious dumpling. It's like bursting flavors in every bite because the fillings of their dumplings are really good. The dumplings really go well with the sauce so don't forget to dip it in for extra added flavors. This is also one of their most popular food items and is really worth a try.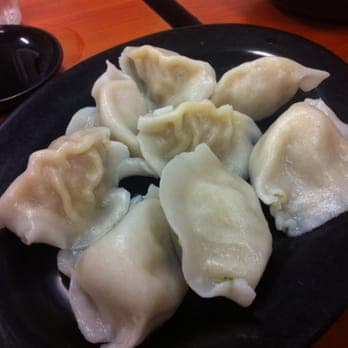 Fried Dumplings – The fried dumplings menu of Tasty Dumplings is what you should order if you want to taste the traditional ones with a twist on them. Their fried dumplings were fantastic and ready impressed me since it was my first time trying fried dumplings, don't get me wrong I'm always traditional. The fried dumplings are crispy on the outside and meaty on the inside also juicy. Very delicious especially if dipped in their sauce.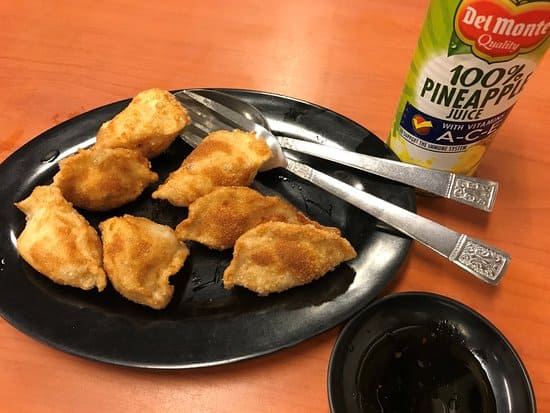 Pork Chop Rice – Pork chop rice is one of the most famous food items at tasty dumplings. It is really big in serving like really huge it is even bigger than my hands. The meat is tender and the outside is crispy because of the breading. I partnered it with rice and I am actually amazed at how good it is. This is also perfectly paired with noodles too. Pork chop rice of tasty dumplings is like their signature dish that going to their restaurant wouldn't be complete without trying their pork chop rice.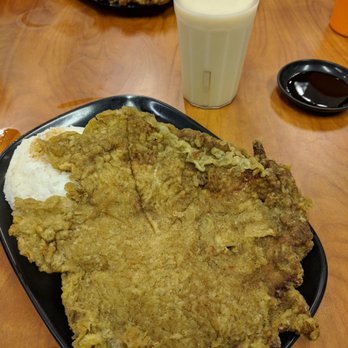 Tossed Noodles – Noodles cooked using a secret sauce tossed and sauteed which I really find delicious and filling, I'm actually a bit addicted since I honestly finish a lot with their tossed noodles. This one tastes like a combination of sugar, fish sauce, and vinegar. The noodle also comes plain so you'll be the one to decide whether you wanna eat it with the clear soup or you want to eat it as it is. If you want to really enjoy the sauce I recommend eating this Tasty Dumplings menu separately.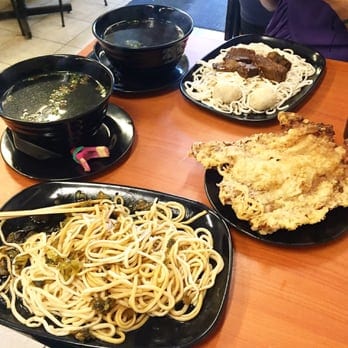 Soya Milk – The Soya Milk of Tasty Dumplings is also one of their signature items on their menu and a lot remember them when it comes to soya milk. This drink is really refreshing and the taste is so delicious, one of the best that I had so far, and also a must-try.
Tasty Dumplings Menu Delivery
You can order your favorite Tasty Dumplings food items simply by calling them directly through their phone number.
Tasty Dumplings Binondo (Wellington Bldg) – (02) 8242 5195
Tasty Dumplings Binondo (Masangkay) – (02) 8244 9362
Tasty Dumplings Quezon City – (02) 8519 0619
Or you can also use your favorite food delivery service available at your location like Grab Food or Foodpanda for a hassle-free transaction.
Social Media Pages
Unfortunately, they are currently working on establishing their popularity through social media pages. Your physical presence in their restaurants and reviews may help to encourage them to extend their reach in the virtual world.
TripAdvisor: https://www.tripadvisor.com.ph/Reviews-Tasty_Dumplings
FAQs
Tasty Dumplings. Are they halal-certified?
No. Tasty Dumplings is not a halal-certified restaurant because they use pork meat in some of their dishes.
How to go to Tasty Dumplings by car?
If you're already in EDSA just follow the road and take a ramp to the Edsa Interchange that is merged to Osmena Highway. left turn to Quirino Avenue then take a right turn to Taft Ave. Then just follow along Quintin Paredes Road to Norberto Ty Street in Binondo. You will see their restaurant near Binondo church. 
Do Tasty Dumplings offer delivery?
Yes! Every branch of Tasty Dumplings has a delivery hotline number to cater to orders from their customers.
What are the business hours of Tasty Dumplings?
Tasty Dumplings is open from 10:00 in the morning until 8:45 in the evening. They are also open
Conclusion
Prices of food items at Tasty Dumplings are affordable and wallet-friendly which is really favorable for everyone. The Tasty Dumplings menu offers a lot of delicious food options for everyone to love. The food tastes great place is clean and comfortable however it's not spacious enough to cater to too many guests but that's understandable. Their crews are nice as well and well mannered they can even suggest their best selling item if you don't have an idea just ask them nicely. The place itself has a homey atmosphere, and overall a great experience with Tasty Dumplings. Highly recommended place for everyone.