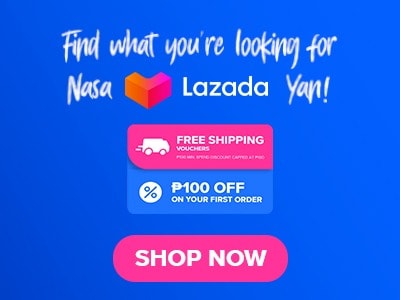 Brace yourself because another Japanese restaurant is what we are about to review today! They are famous for their heartwarming ramen and various Matsuya Special bento menu that offer you savory and refreshing bites of the famous Japanese cuisine. Introducing Matsuya! A restaurant that brings a collision of culinary excellence and Japanese tradition. Here is the latest menu collection and prices that I made for you!
Menu Items
Price (PHP)

Udon / Soba Noodles

Nabeyaki Udon
320
Tempura Udon
280
Niku Udon
320
Ten Zaru Soba
340
Yaki Soba
290
Yaki Udon
320

Sashimi

Sake Sashimi
390
Maguro Sashimi
380
Saba Sashimi
480
Ika Sashimi
450
Uni Sashimi
450
Tamago Sashimi
280
Ebi Sashimi
320
Tako Sashimi
380
Otoro Sashimi
980

Moriawase Set

12pcs
650
30pcs
1,800
40pcs
2,300

Salad

Kani Salad
290
Tuna Salad
330
Potato Salad
220
Salmon Salad
340

Curry Rice

Curry + Rice + Vegetable + Chicken
290
Chicken Katsu (additional)
120
Don (Pork) Katsu (additional)
180

Ramen

Sapporo Miso Ramen
250
Tongkotsu Ramen
280
Nagasaki Champon
320
Matsuya Tantanmen
290
Shoyu Ramen
270

Jjampong Special

Haemul Jampong Regular
450
Bul Jampong White
420
Jjukumi Jampong
490
Chadol Bul Jampong
490
Jjangmyeon
320
Tangsuyuk (M)
650
Tangsuyuk (Subuta) L
1,100
Marra Chicken Tangsuyuk
850

Sushi

Sake
80
Maguro
70
Tamago
60
Ika
90
Ebi
70
Shime Saba
60
Unagi
100
Kohada
70
Tako
70

Sushi Moriawase Set

5pcs
380
10pcs
650
20pcs
1,250
30pcs
1,800

Matsuya Special Maki

Ebi Ten Maki
290
California Maki
270
Spicy Salmon Maki
280
Spicy Tuna Maki
280
Salmon Maki
220
Tuna Maki
220
Futo Maki Kimbap
260
Volcano Roll
290
Cheesy Maki
280
Dragon Maki
290

Tempura

Ebi Tempura (Shrimp)
370
Mix Tempura
390
Crab Claw
330
Ika Tempura
370

Grilled & Pan-Fried

Japanese Wagu-Yakiniku
650
Sake Kamayaki
430

Okonomi Yaki

Regular
350
Special
450
Matsuya Steak Garlic
450
Shishamo Yaki
290
Saba Shio Yaki
290

Chuka

Chahan Fried Rice
280
Ebi Chahan
320
Ebi Chilli
380
Kimchi Fried Rice
280

Matsuya Special Bento Menu

Chicken Katsu
250
Don Katsu
270
Samgyupsal Bento
290
Butadon
290
Spicy
270
Pork
240
Ebi Tempura Bento
290
Chicken Teriyaki
290
Saba Shio Yaki
290
Tori Karaage Bento
320
Original Bibimbap
290
Chicken Teriyaki Bibimbap
330
Pork Bulgogi Bibimbap
330
Beef Bulgogi Bibimbap
350

Domburi (Rice Bowls)

Pork Donburi
270
Chicken Donburi
250
Unidon
580
Unagidon
650
Chirashi Sushi Don
540

Ala Carte 1

Edamame (Soy Bean)
180
Gyosa (4pcs)
180
Tori Karaage (8pcs)
290
Agedashi Tofu
180
Koebi Karaage
250
Hiyayako Tofu
150

Ala Carte 2

Moyashi Itame
250
Yasai Itame
280
Miso Soup
50
Japan Rice
60
Kimchi
60
About Matsuya
Matsuya is a famous Japanese restaurant that is known for its remarkable quality Japanese cuisine that brings authentic flavors of the culinary masterpieces that give a delightful journey and flavorful texture you will surely love. They offer a long list of flavorful delicacies such as their Tempura, sushi, grilled, and pan-fried collections as well as their iconic Jjampong special that brings tremendous warmth and comfort to your day.
Matsuya Menu Best Seller
Savor the finest bite of this iconic Japanese cuisine that has been well-loved among its customers since day one.
Haemul Jjampong Regular – This popular Korean-Chinese dish at Matsuya is a delightful rendition of your spicy and savory broth of flavorful seafood that is brimming with flavor and well-balanced goodness.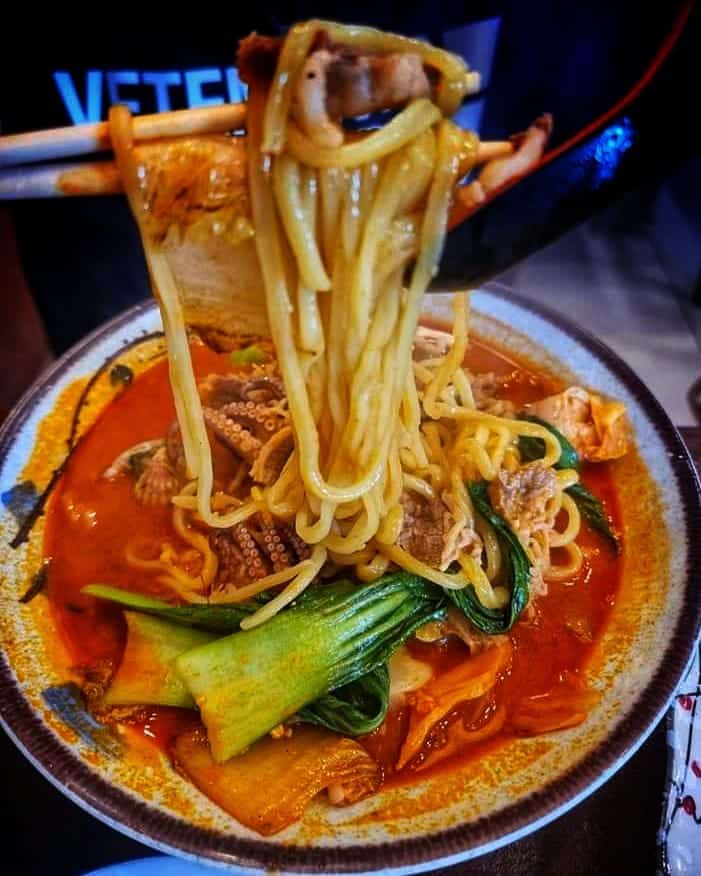 Tongkotsu Ramen – Time for the classics! This dish is here to give you creamy pork that features tender slices of chashu pork with perfectly cooked noodles all summer in a very savory broth.
Shoyu Ramen – This Japanese ramen is famous for its soy sauce-based broth that highlights the mastusya's version and is packed with umami flavor that compliments tender chashu pork.
Tamago – A sweet and fluffy rolled meat menu from Matsuya that features a perfect balance of flavors that will give you a very light feeling while indulging with it. It is a perfect side but it can also serve as a meal.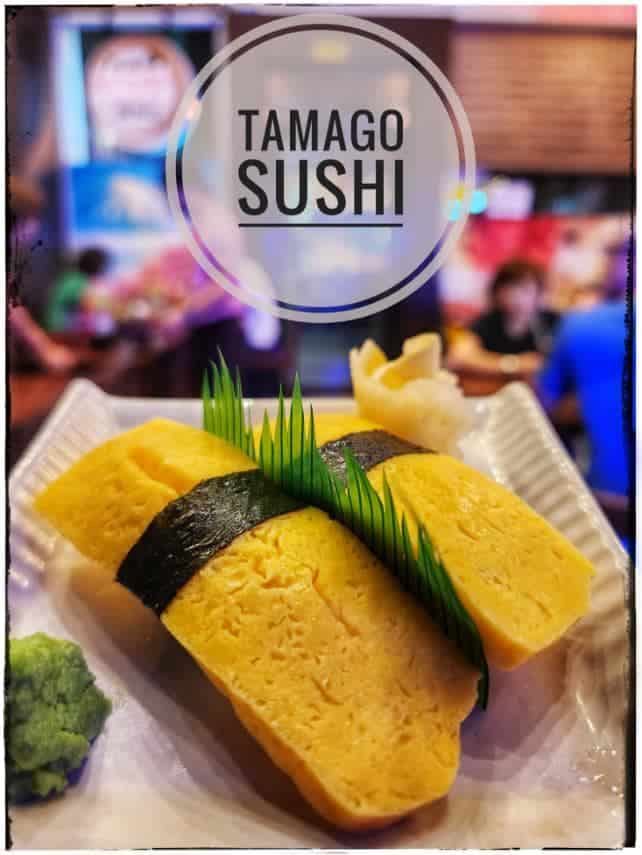 Chicken Katsu – A comforting Japanese favorite that features a crispy breaded fried chicken that is carefully breaded. It highlights crispy chicken cutlets making it a delightful treat for everyone.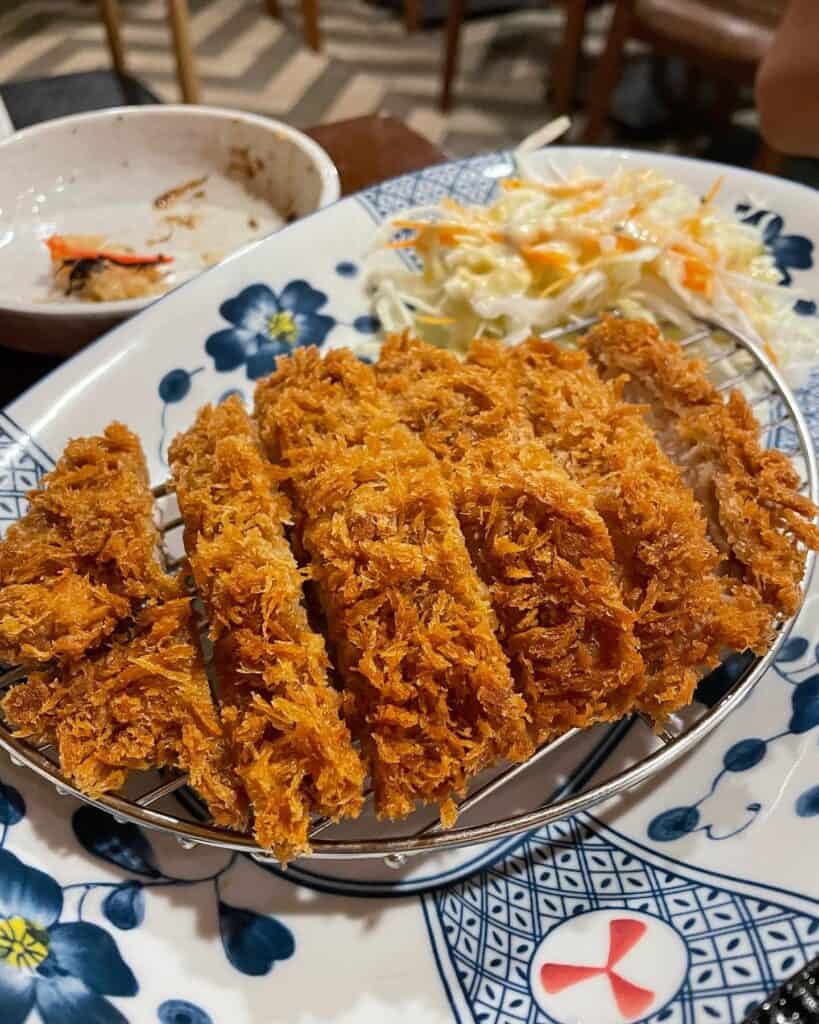 Matsuya Special Bento Set Menu
A delightful fusion of your various Japanese favorites is delightfully served here in one meal. It offers you a well-rounded experience while giving you a visually appealing meal.
Chicken Teriyaki – This chicken teriyaki is an all-time fave even among Filipinos. It features a tender and grilled fried chicken that is generously glazed with glossy and sweet teriyaki sauce that has a special savory flavor.
Tori Karaage Bento – One of my favorites at Matsuya that features a crispy fried chicken known as karaage that is perfectly served with various vegetables. It is seasoned with various Japanese spices giving you delightful flavors and crispiness.
Ebi Tempura Bento – Savor the perfectly fried shrimp served with their traditional sides in this Bento that highlights a crispy and satisfying option for your meal.
Don Katsu – Prepare to be wowed with this Matsuya's version of Don Katsu that features deep-fried pork cutlets that are served atop a bed of rice. It is a hearty and very fulfilling dish I am sure you would love.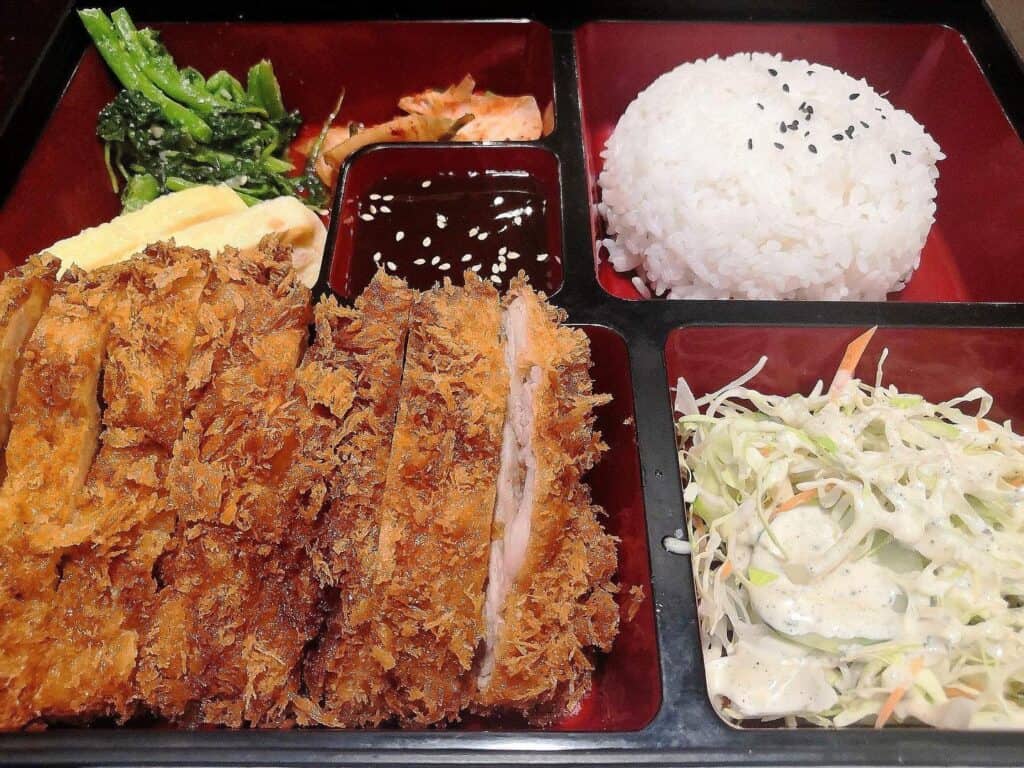 Donburi (Rice Bowls)
Matsuya offers various donburi menu that are high in protein and are served over a bed of rice. It offers a comfortable and satisfying experience and a perfect meal for every first-timer.
Pork Donburi – This bowl offers you succulent pork that is elevated with the sweet and savory sauce. It is one of their beloved dish in this category making it a must-try dish.
Chirashi Sushi Don – A colorful rice bowl that showcases various flavors of fresh sashimi. It gives a visually appealing bowl and perfect choice for every sushi lover out there.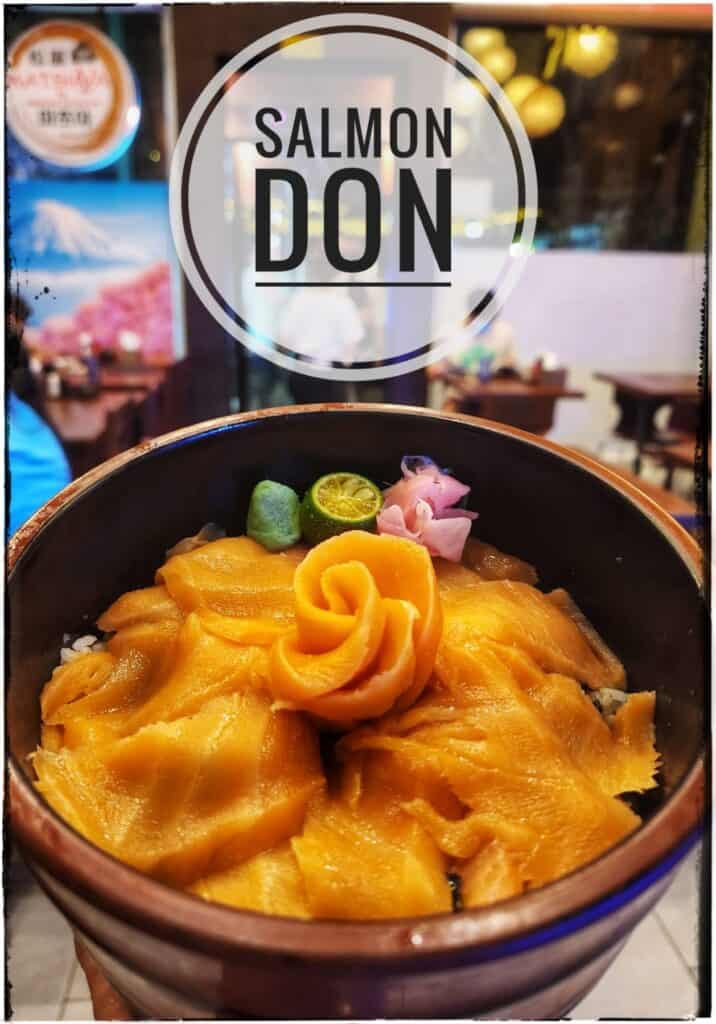 Unidon – This rice bowl is topped with the finest slices of sea urchin which results in a unique experience and sophisticated dining experience. A culinary haven for every seafood lover too!
Chicken Donburi – Now for the last spot! enjoy this donburi that features tender pieces of chicken that are simmered in robust flavor sauce. It's the right textures that result in an extra enticing visual appeal.
Matsuya Delivery
Matsuya is available for food delivery service just hop a call with them at 09178994389 or 09171757841. If you want to order through a third-party delivery channel I recommend that you use FoodPanda as they offer efficient transactions as well as a very commendable service. You can also reach them through their official Facebook page at Matsuya Japanese Restaurant to answer all of your queries.
Social Media Pages
Follow Matsuya and join them in exploring the richness of Japanese cuisine. Your next favorite dish and dining experience are just a follow away!
Facebook: https://www.facebook.com/MatsuyaRestaurantPH
Instagram: https://www.instagram.com/matsuya_ph
FAQs
What type of cuisine does Matsuya offer?
Matsuya offers the finest collection of your favorite Japanese food, they feature a wide range of authentic Japanese cuisines that are a must-loved for everyone.
What is Matsuya known for?
This restaurant is known for its Ramen, Sushi, and Donburi Collections. They have also been famous for their Korean side dishes since then.
What are the operating hours of Matsuya?
Matsuya operates from 10 AM until 3 AM every day.
Where is Matsuya located in the Philippines?
You can visit Matsuya at Fort Pointe 28th Street corner 7th Avenue Bonifacio Global City.
Conclusion
Matsuya is another Japanese restaurant that you can confidently recommend to your friends and colleagues. They have a delightful range of menu dishes that cater to various cravings and palates. They have a very comforting atmosphere just like how comforting their ramen is so I really recommend visiting the shop rather than having it delivered right to your home because you are missing so much, especially on how cozy the atmosphere they provide in their restaurant. Another thing to add is how they retain the authenticity that perfectly shines in every plate they serve. From Tonkotsu Ramen to their Chicken Katsu and delightful Donburi rice bowls, Mastuya truly encapsulated the essence of Japanese cuisine. I also want to commend how they're actively engaging on social media especially their Facebook where they consistently post an update about their menu and latest deals. I am very satisfied with my experience and I am certain that Matusya is one of the restaurants in the Philippines where the heart of Japan is served in every dish they serve.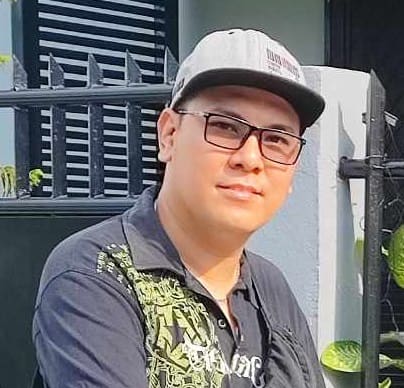 Hi! I'm Nivek Strife, the person who made MenuPH. I'm the one who added most of the popular menus you see on this website, and I really hope you enjoy them! Feel free to check them all out.
Growing up, I was surrounded by lots of tasty foods, like the classic Adobo and the sweet Leche Flan. That love for the many flavors of the Philippines is what got me excited about adding to MenuPH. When I learned how to make websites, I saw the need for a place to show off all the amazing Filipino dishes, and that's how MenuPH started.
MenuPH isn't just a website; it's like a fun journey into food. I've teamed up with famous chefs and found great places all over the Philippines to bring you a bunch of menus that show off the best of Filipino cuisine. Whether you're into the usual dishes or new twists, MenuPH is here to guide you through the rich world of Filipino flavors.
With MenuPH, my aim is to help local businesses, talk about good food choices, and make a group of friends who love food. No matter if you like fancy restaurants or street food, MenuPH has something for you. Come join me on this food adventure as we find great places, taste real flavors, and enjoy the unique food traditions that make the Philippines awesome.