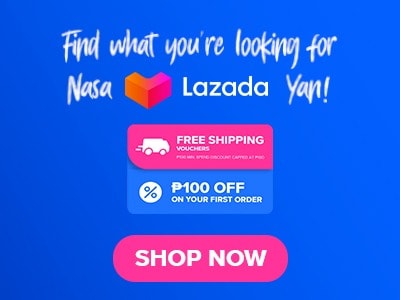 Craving for dome desserts and looking for a place to go to satisfy your craving? If yes then I have the right article for you so look no more I got you. Have you heard about Ben's Halo Halo? Their menu offers a variety of delicious items that are also classic Filipino favorites a lot of their items are really good which is why you will really have a hard time ordering at this place. In today's topic, we are going to take a look at their menu and get to know them a bit more. If you're ready to know them, then let's start shall we?
Below, you'll find the updated list of their menu prices.
Menu Items
Price (PHP)

Popular

Original Ben's Halo Halo
164
Salty Summer Halo Halo
173
Tuna Pasta
173
Macapuno Con Yelo
195
Chinese Chicken Lomi
173

Pasta & Sandwiches

Spaghetti
173
Tuna Sandwich
156
Tuna Pasta
173
Bacon Broccoli In White Sauce
203
Chicken Fillet Sandwich
156
Spicy Chicken
173

Rice Meals

Beef Tapa
180
Tocino
156
Braised Beef
180
Longganisa
156
Adobo
156
Hotdog
149

A La Carte

Chinese Beef Lomi
290
Chinese Chicken Lomi
102

Pika-Pika

Plain Fries
95
Cheese Fries
102
Bbq Fries
102
Beef Nachos
290
Chicharap
102

Halo-Halo

Original Ben's Halo-Halo
164
Banana Con Hielo
156
Macapuno Con Hielo
195
Salty Summer Halo-Halo
173
Spicy Winter Halo-Halo
173
Langka Con Hielo
156
About Ben's Halo Halo
Ben Pasco is the founder of Ben's Halo Halo. Ben has been a former overseas Filipino worker in Italy for 11 years then he decided to go home and then he started his business in 2013 and Ben's Halo Halo was born. Started a bake shop business but unfortunately, it did not prosper and after 6 months he had to close it down. Ben never lost hope and he opened Ben's Halo Halo, it became successful and now has 29 branches all over the country. Ben's Halo Halo is definitely a treat so if you want to try the best halo halo in town Ben's is the best choice for you. Aside from their delicious halo halo they also have other items that will surely be enjoyed by everyone.
Ben's Halo Halo Menu Best Sellers
Here are samples of Ben's Halo Halo's best-selling items that everyone will surely enjoy.
Chicken Sandwich – The chicken sandwich version of Ben's Halo Halo is the perfect breakfast especially if you're looking for a light meal. This one tastes really delicious that once you taste this you will surely crave more. The chicken sandwich is also included in their best-selling items quite popular among kids as well. This one is a must-try item and to be honest this is my top favorite on their menu.
Beef Nachos – Beef Nachos version of Ben's Halo Halo is actually the most expensive item on their menu. The serving size is quite huge and their beef nachos have I think three or four toppings and to be honest the toppings are quite overwhelming. This is served on the palate it has a bright color as well that will lighten your mood and if we're talking about how it tastes this is so good.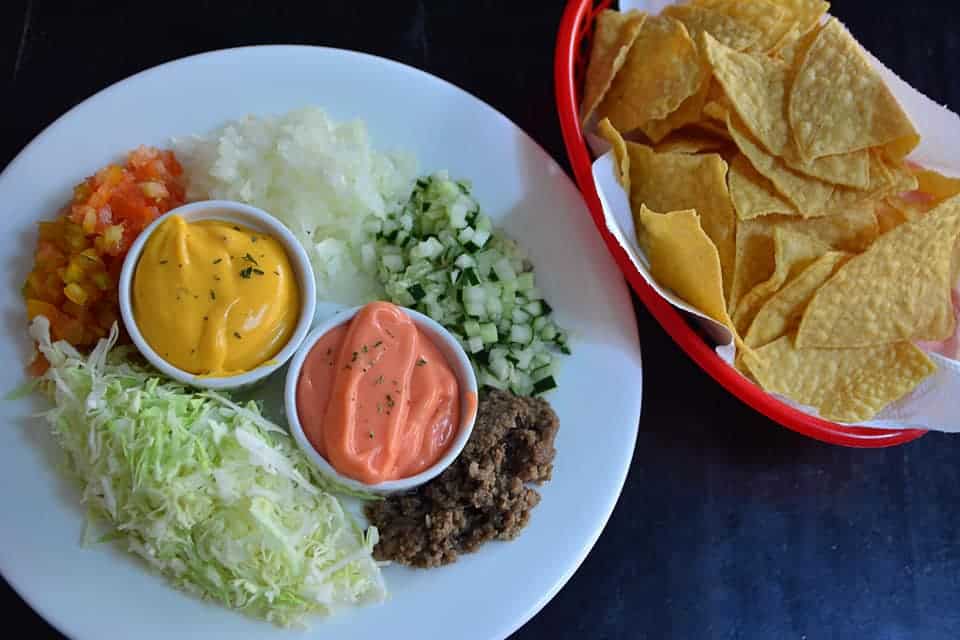 Original Ben's Halo Halo – Original Ben's Halo Halo has a lot of ingredients that make this halo halo truly delicious and special. It has sweetened bananas, macapuno, white beans, leche flan, ube, and langka, or sweetened jackfruit. It also has gelato and some thick and milky iced cream. They also put a lot of milk in their original Ben's halo halo. It is really fulfilling to try their halo halo, since the ingredients are really loaded and will surely satisfy your halo halo cravings. This one is a must-try item.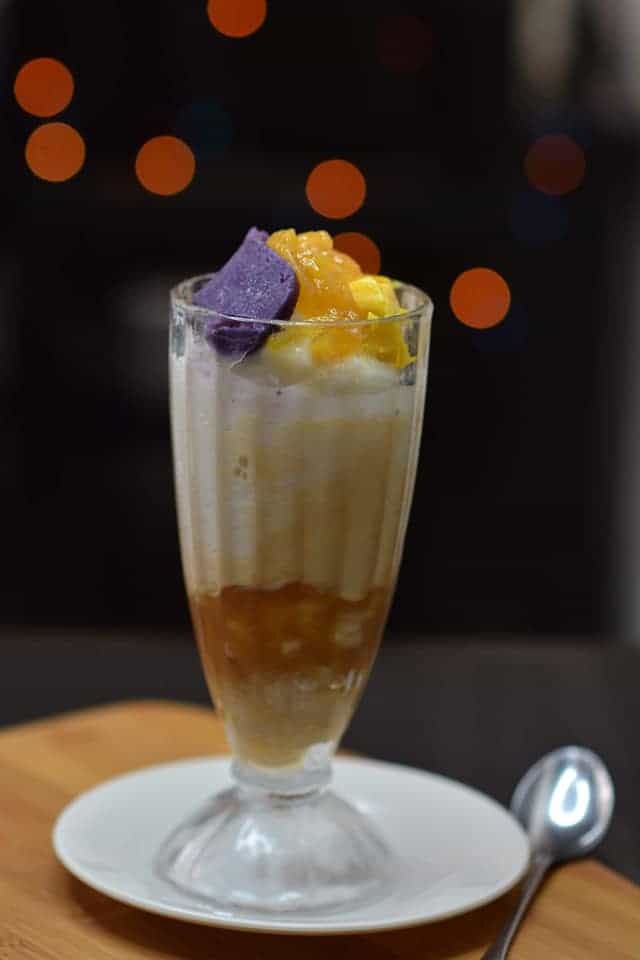 Rice Meals
Rice meals of Ben's Halo Halo have some 6 items on their menu. These items are dishes that are served with rice. The first item is their beef tapa, this one tastes really good. They also have tocino which is actually my favorite. They also have braised beef, which tastes premium and is one of the most popular items on their menu.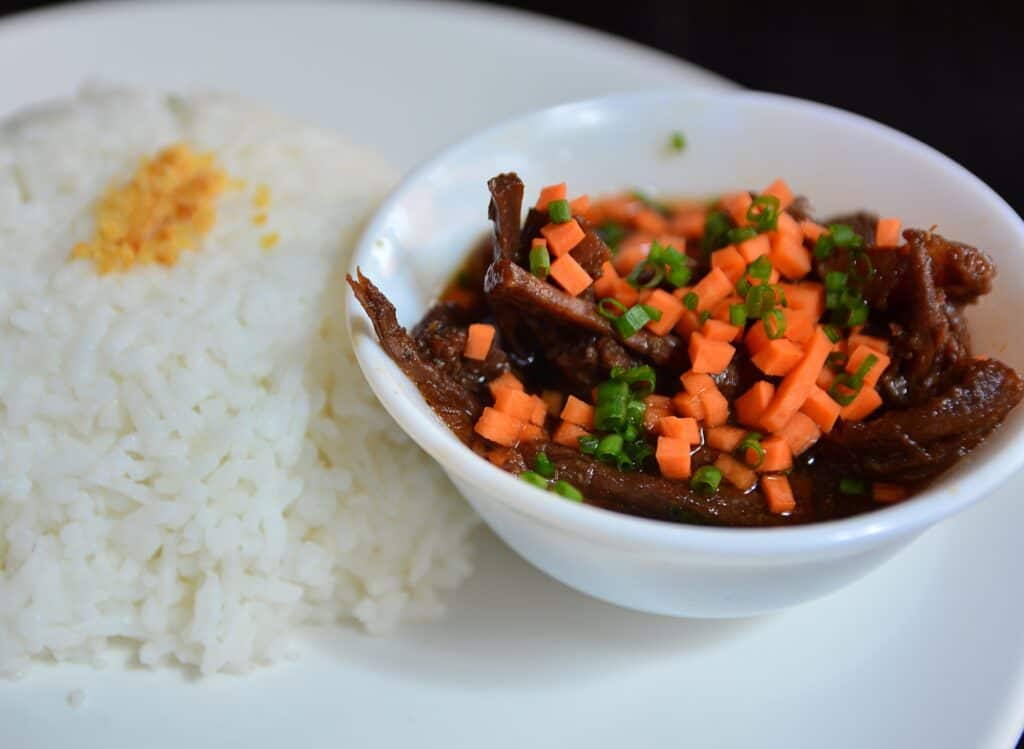 If you think every ulam offered is enough already but they also have longganisa, this one tastes really good plus one of their most requested Filipino dishes. Other items that can be found are Adobo and Hotdog.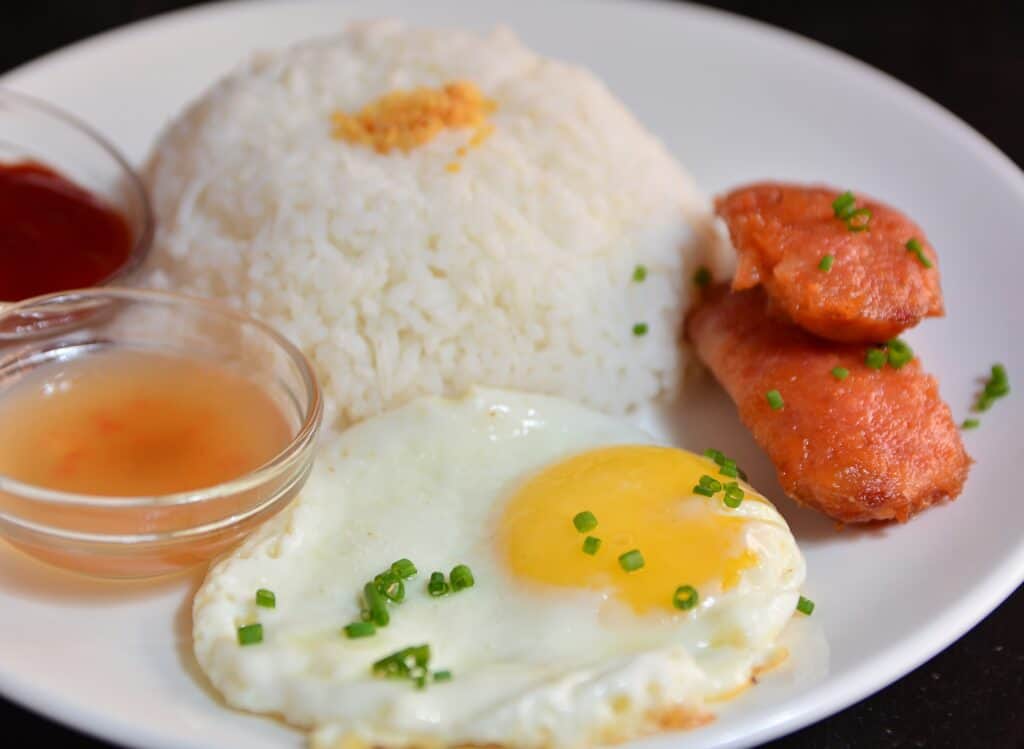 Pika Pika
Pika pika menu of Ben's Halo Halo has 5 delicious items, the first one is their plain fries which have nothing special but plain fries, this is good with ketchup though. They also have cheese fries which a cheesy-flavored fries. Another item on this menu is their BBQ fries this one is much tastier than the cheese fries. You can also find beef nachos on this menu, this one is great especially if you're with your barkada since this is great for sharing, and lastly their chicharap or a chicharon.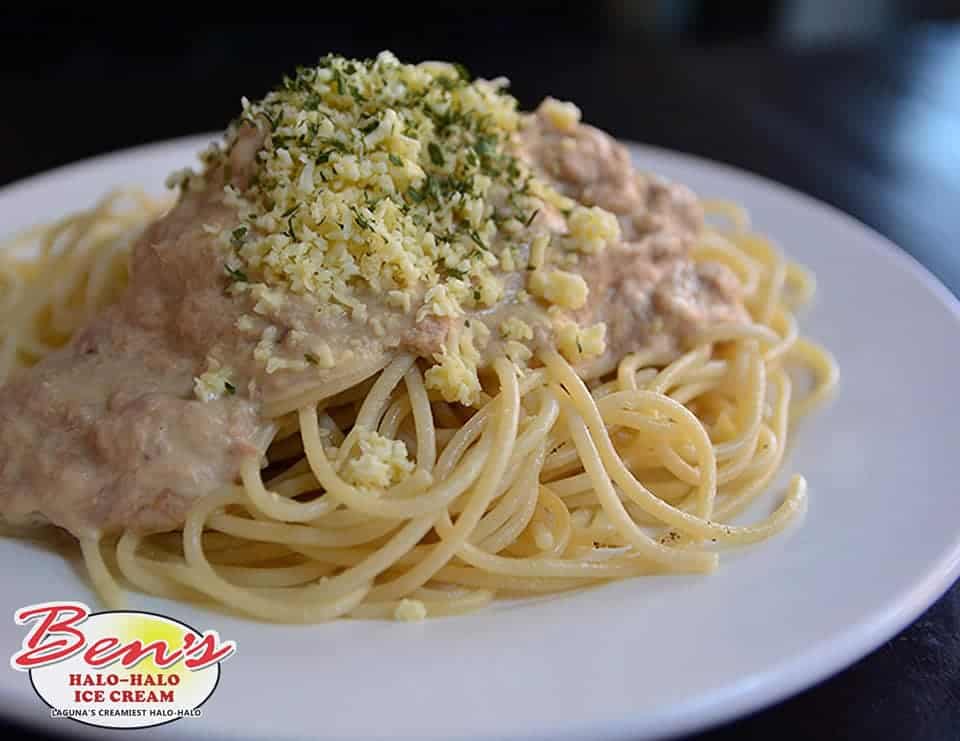 Ben's Halo Halo Delivery
Craving for a delicious halo halo? To order your favorite Ben's Halo Halo and other items all you have to do is to book with Lalamove delivery and once the rider accepts your orders you can pay them through GCash. You can also use your favorite courier that is available in your area as long as your place is serviceable by the delivery person.
Social Media Pages
Witness the magic of their Halo Halo creations. Follow them on social media, and get ready to discover a world of sweet sensations that will keep you coming back for more!
Facebook: https://www.facebook.com/Benhalohalo
Instagram: https://www.instagram.com/benshalohalo.spl
Twitter / X: https://twitter.com/benshalohalo
FAQS
What are Ben's Halo Halo opening hours?
Ben's Halo Halo is open from 8:00 in the morning until 8:30 in the evening from Mondays through Sundays.
What are the payment options available at Ben's Halo Halo?
Ben's Halo Halo accepts cash for payments.
Aside from Halo Halo does Ben's Halo Halo offer other items?
Yes, though Ben's Halo Halo specializes in halo halo they also offer delicious Filipino favorites for meryenda or light meals.
Where does Ben's Halo Halo originate?
Ben's Halo Halo originates in San Pablo Laguna and now has branches all over Luzon.
Does Ben's Halo Halo offer deliveries?
Yes, you can actually order them through their Facebook Messenger account.
Conclusion
A lovely place, Ben's Halo Halo not only serves different food item but also serve delicious Filipino favorites. Ben's Halo Halo menu offers a wide variety of delicious halo-halo and other items this place is the perfect destination especially if you are a Filipino food lover. Customer services are exceptional, one of the best customer service that I have experienced. Service crews are polite and nice at the same time, it's like going to a place where your friend is working and you know each other but he/she has to be professional. Overall experience with Ben's Halo Halo is good, highly recommended for those who love to try one of the best halo halo in town and other mouthwatering and affordable Filipino dishes.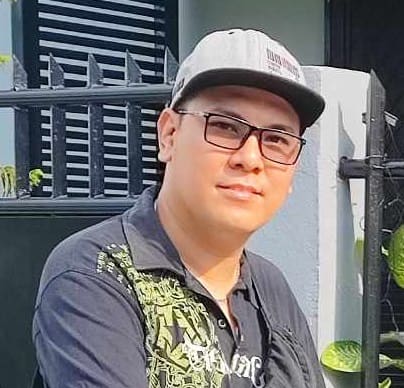 Hi! I'm Nivek Strife, the person who made MenuPH. I'm the one who added most of the popular menus you see on this website, and I really hope you enjoy them! Feel free to check them all out.
Growing up, I was surrounded by lots of tasty foods, like the classic Adobo and the sweet Leche Flan. That love for the many flavors of the Philippines is what got me excited about adding to MenuPH. When I learned how to make websites, I saw the need for a place to show off all the amazing Filipino dishes, and that's how MenuPH started.
MenuPH isn't just a website; it's like a fun journey into food. I've teamed up with famous chefs and found great places all over the Philippines to bring you a bunch of menus that show off the best of Filipino cuisine. Whether you're into the usual dishes or new twists, MenuPH is here to guide you through the rich world of Filipino flavors.
With MenuPH, my aim is to help local businesses, talk about good food choices, and make a group of friends who love food. No matter if you like fancy restaurants or street food, MenuPH has something for you. Come join me on this food adventure as we find great places, taste real flavors, and enjoy the unique food traditions that make the Philippines awesome.