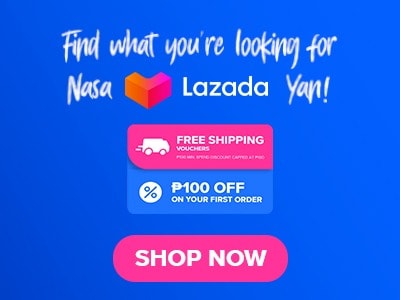 Another day for classics as we take a flavorful journey to the classic bite of Filipino favorites that highlight several iconic dishes that are beloved up until today. Introducing Sisigsarada! a restaurant that emphasizes its menu collection featuring its traditional pork sisig and a variety of main entrees that highlight Filipino spices and flavors. Join me in this another journey as we take a closer look at their menu and price options.
Menu Items
Price (PHP)

Mains

Sisig
110
Tapa
110
Laing
60
Lechon Kawali
110
Pork Menudo
100
Beef Steak
110

All Day Breakfast

Tocilog
135
Tapsilog
135
About Sisigsarada
Sisigsarada which comes with its name is a restaurant known for its iconic Sisig and other classic silog breakfasts that are beloved among Filipinos. From their stunning Tapa to the meaty Beef Steak, this restaurant is indeed packed with your favorite breakfast making it a recommended place for your quick meals if you ever run out of time to make one. Those are just a few of the reasons to try this restaurant and let us make that experience more enticing by providing you with their best-selling dishes coming right next!
Sisigsarada Menu List
Another exciting experience awaits you in these dishes from Sisisarada that highlight an extra flavorful bite featuring the iconic Filipino meals that you have loved since then.
Sisig – This iconic sisig is what Sisigsarada takes great pride in, the juicy bites of their sisig and the crispiness of every bite that will meet you in every bite is something that you never want to miss. It is partnered with the egg along with sweet onions, green chili, and other Filipino seasonings. A definitely must-try at Sisigsarada.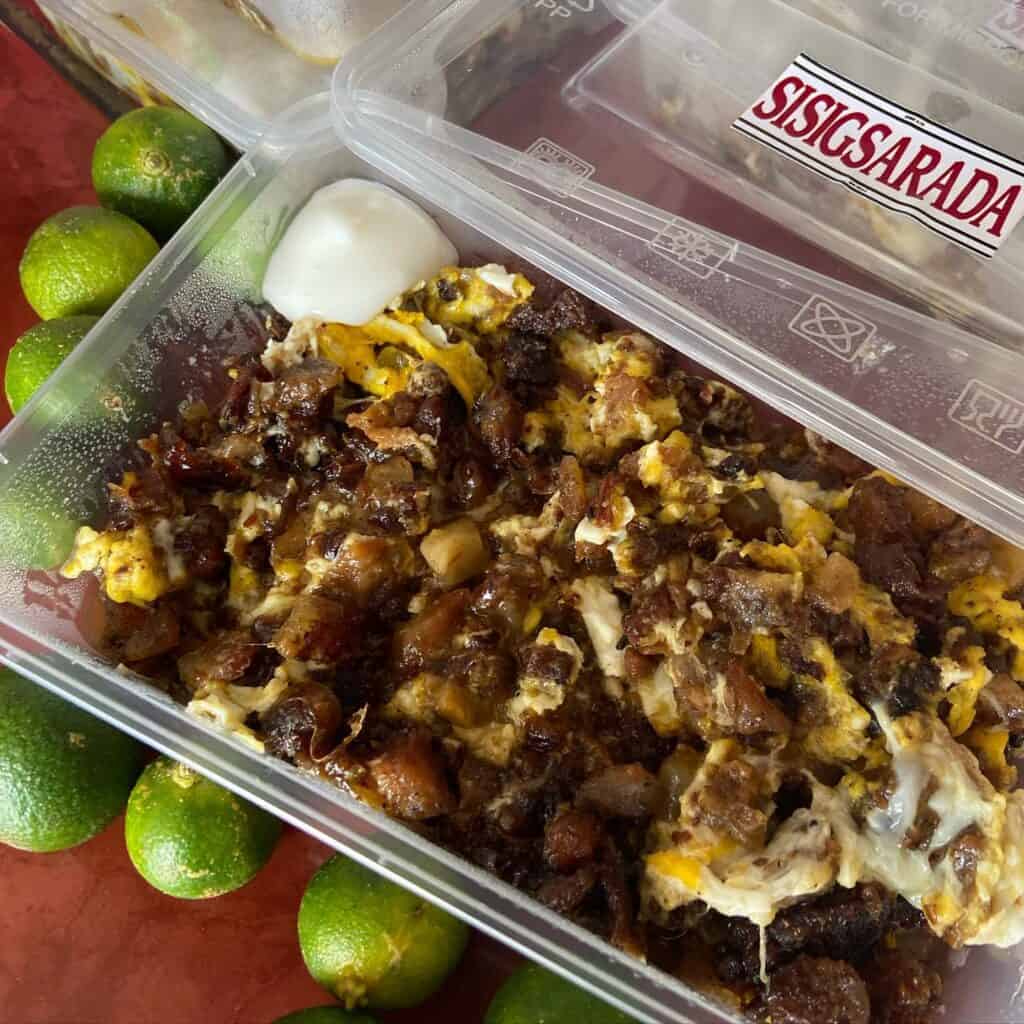 Pork Menudo – Prepare your tastebuds for an extra savory meal in this dish that features pork chunks along with liver, chopped tomatoes, bell peppers, and cube-cuts carrots. It offers you a stand with a hint of savory and spice. One of my highly recommended dishes that are perfect for lunch too!
Beef Steak – A beefy adventure is here in this Beef Steak that is known as Bistek Tagalog. It features thin slices of beef sirloin that are carefully marinated to the utmost perfection in a mixture of calamansi, garlic, and soy sauce. It offers you a very aromatic plate because of its various mixtures that will surely entice you to indulge.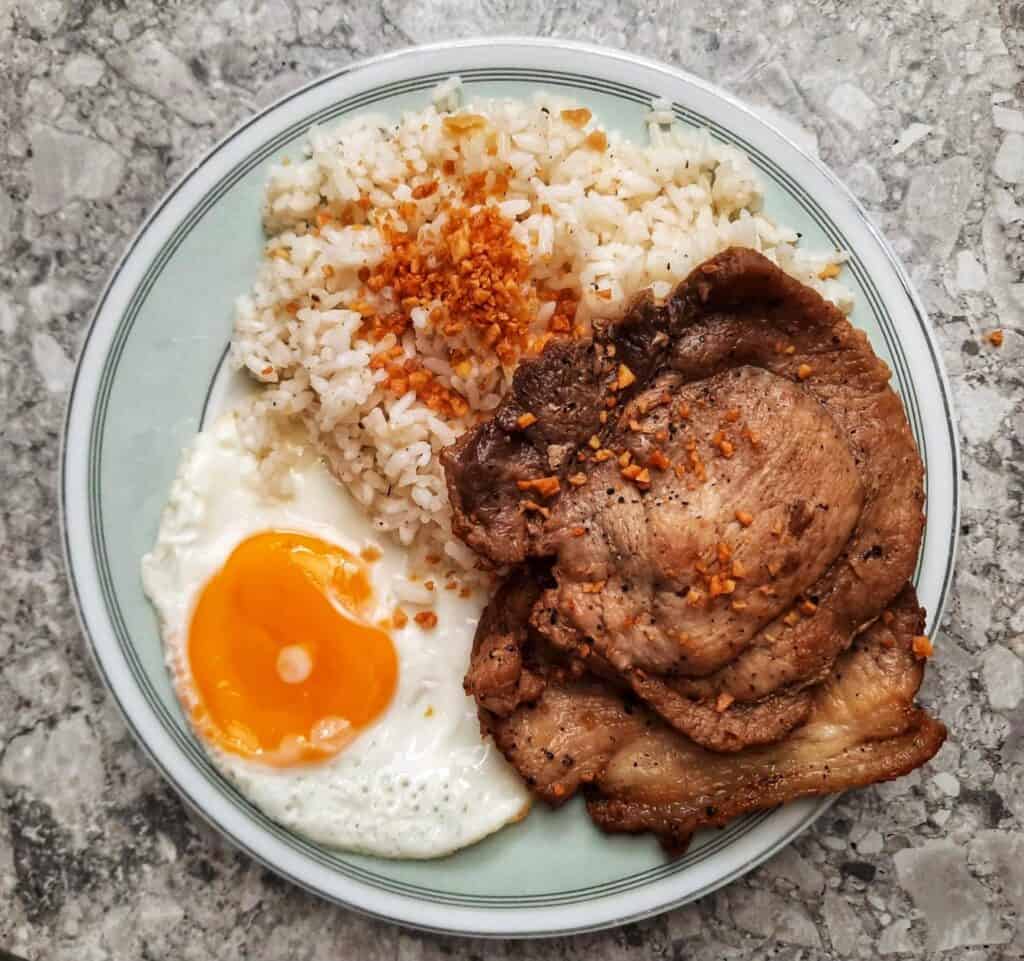 Tocilog – This iconic dish offers you a Filipino breakfast that offers the sweet cured pork known to be Tocino with garlic rice which is known to be Sinangag and a final touch of egg. This menu of Sisigsarada is a classic combo giving you both the sweetness and savory bite you need for your day.
Tapsilog – Another classic Filipino breakfast that consists of Tapa which is a marinated sliced beef that is cut in thin portions. It is served along with Sinangag (Garlic Rice) and an egg. The Tapa has a flavor of sweet and savory making it a perfect choice as a morning treat.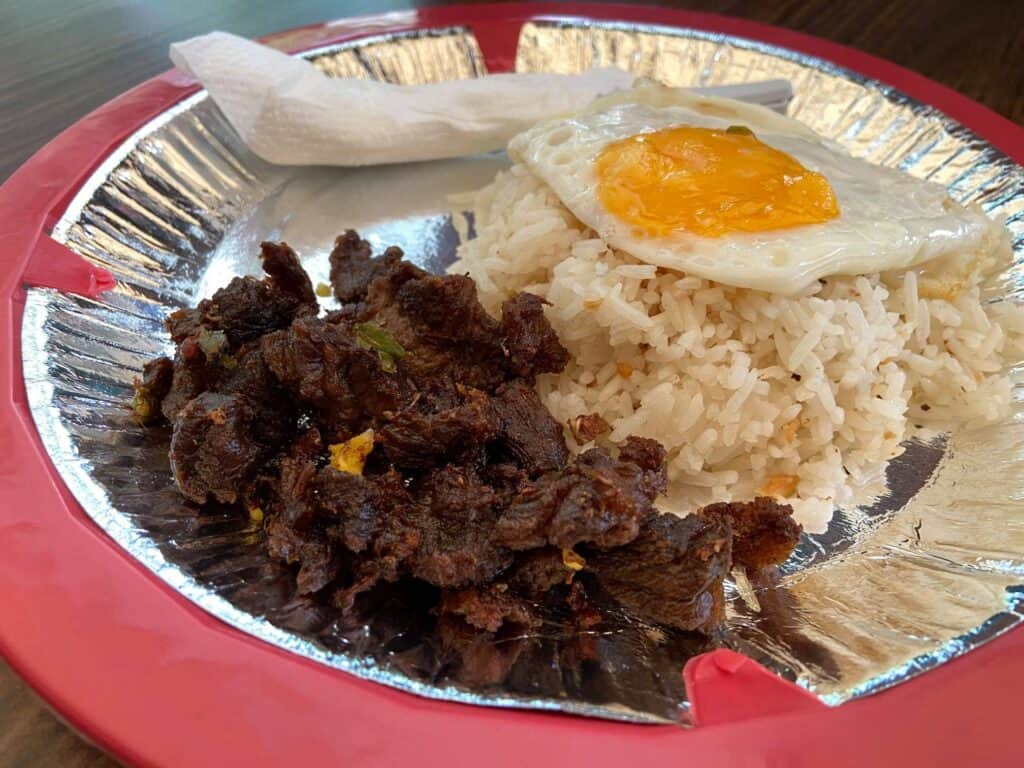 Tapa – This dish is what is used in the previously mentioned dish. It is a thinly sliced beef that is typically used in tapsilog Combo meals. It has a very tender and flavorful taste due to its marinated meat.
Laing – Enjoy this traditional Filipino dish that originates from the flavorful region of Bicol. It features dried taro leaves that are carefully cooked with coconut milk, bagoong (shrimp paste) along with other blends of spices such as chili peppers. It has a very creamy flavor with a hint of spice.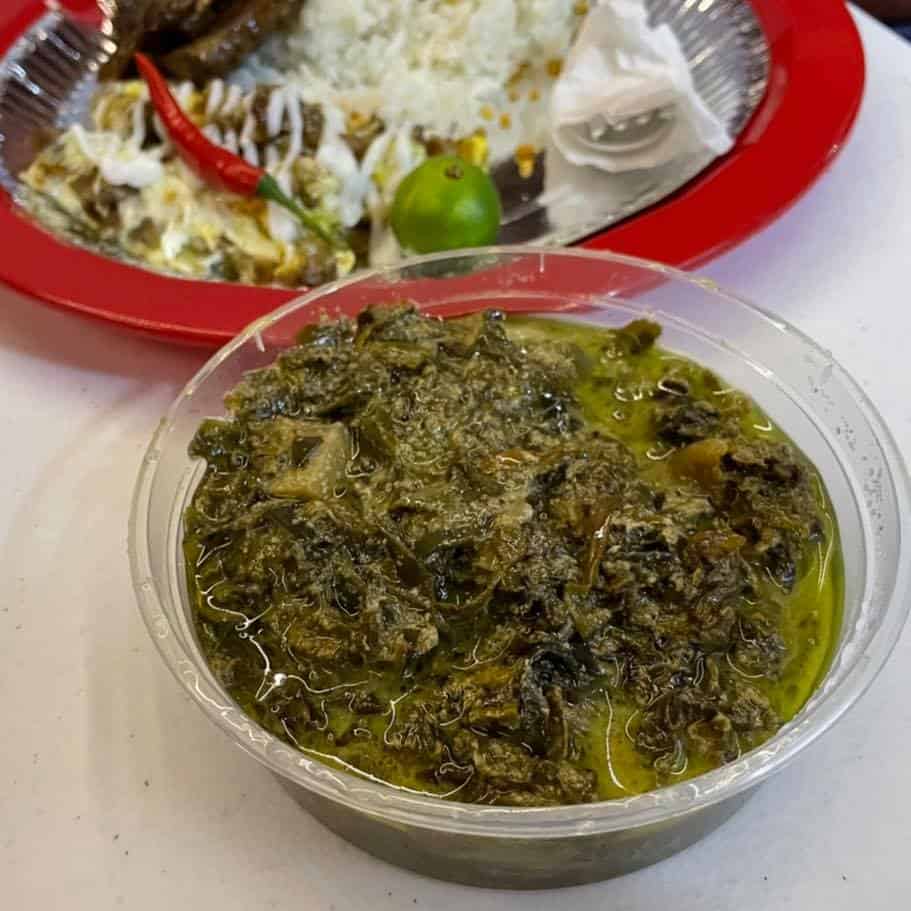 Lechon Kawali – This Lechon Kawali is a classic favorite, especially during Filipino handaan, it is also a very recommended dish here at Sisigsarada because it has deep-fried pork that is packed with utmost crispiness. What I love about this lechon kawali is that it remains tender and juicy inside while still never missing to satisfy you with a delightful crunch in this lechon kawali.
Sisigsarada Menu Delivery
I am sure you are now craving a flavorful Filipino meal, especially with their Sisig, Tapa, and even their iconic Silog Breakfast. The good news is you can now order your Filipino favorites from Sisigsarada with ease in the comfort of your home. You can order through FoodPanda and GrabFood. Both offer an efficient and easy-to-understand interface to order your Sisigsarada favorites and have them delivered right to your front door. Also, check out their promos and discount vouchers for an extra sulit experience!
Connect Online with Sisigsarada
Are you ready for a sizzling adventure? Join us at Sisigsarada and follow our social media pages for a daily dose of mouthwatering goodness.
Facebook: https://www.facebook.com/sisigsaradaparanaque
Instagram: https://www.instagram.com/sisigsarada_
Frequently Asked Questions
What type of cuisine does the Sisigsarada offer?
Sisigsarada offers a delightful collection of iconic Filipino meals. They offer various entrees that feature pork, chicken, and beef entrees along with their All Day Breakfast collection.
What is the Sisigsarada known for?
Sisigsarada which comes with its name is a restaurant famous for its classic take on iconic Sisig. They are also famous for various meat entrees such as Tapa, Beef Steak, and more.
What are the operating hours of Sisigsarada?
Sisigsarada is open every Weekdays and closes during Weekends, here are their operating hours that you need to check out before you visit their store:
Monday: 9:00 AM – 7:00 PM
Tuesday: 9:00 AM – 7:00 PM
Wednesday: 9:00 AM – 7:00 PM
Thursday: 9:00 AM – 7:00 PM
Friday: 9:00 AM – 7:00 PM
Saturday: CLOSED
Sunday: CLOSED
Where is the Sisigsarada located in the Philippines?
Sisigsarada has various branches available for you in certain areas of the Philippines, you can visit them also at Rada Street, Makati, Philippines.
Conclusion
In conclusion, Sisigsarada is a restaurant that offers you the smile of a Filipino plate, my experience was pleasurable first because of the quality of the food menu they serve and second, of the entire experience brought by the quality of the service and the inviting atmosphere their store offers to their customers. Their classic take on the bold and savory flavor of traditional Kapampangan sisig is definitely top-notch from the quality of the ingredients to the crunch and juiciness of the meat.
This restaurant is definitely promising and a must-visit in the Metro. However, I suggest they expand their menu options because it is very limited and it would be better to give a wider range of options for the consumers to choose from. They have done an excellent job with the food and I am sure they would do a very good job if they added more of their available delightful collection.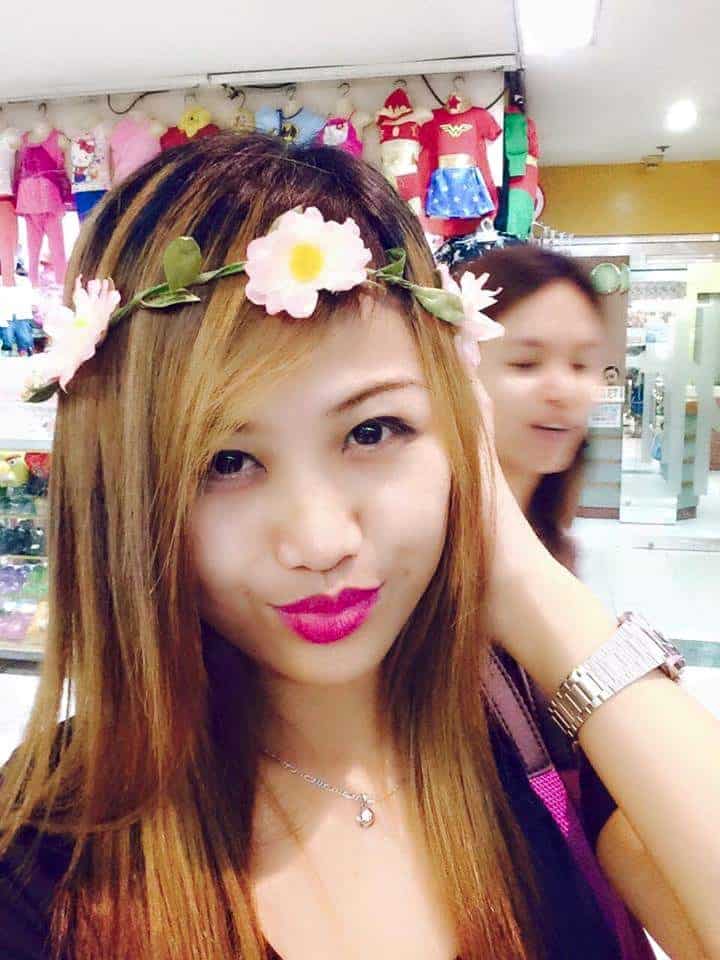 Hello! I'm Shaoyeu Cassandra, a mom who spends most of my time at home, and when I'm not busy, I enjoy writing blogs. I live in Cavite, and I really love talking about the menus of different restaurants.
So, I decided to share my thoughts on the menus of some fast-food places. I'm hoping my take on them can be like a helpful guide for you to decide what tasty treat to go for next. I hope you discover something you really enjoy! Thanks for stopping by!