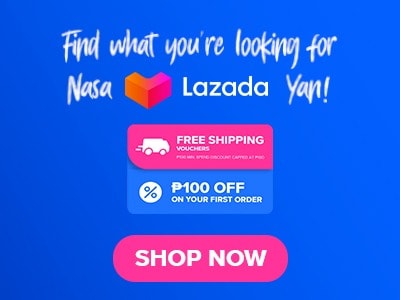 Are you a huge fan of chocolates who wants to try different kinds of chocolates most specifically those locally made? Since I am just like you, a chocolate lover I got you on this one. I have a place to recommend. Have you heard about Auro Chocolate Cafe? I'm sure some of you still don't have the slightest idea about them but believe me this place is the maker of delicious chocolates. The Auro Chocolate Cafe menu has a lot to offer as well, they have Filipino favorites and hot and cold beverages to try.
In this write-up, we are going to get to know Auro Chocolate Cafe more and of course the prices of their products and those best-selling and popular items on their menu. Let's start!
Below, you'll find the updated list of Auro Chocolate Cafe menu prices.
Menu Items
Price (PHP)

Sandwiches

Tortang Talong
210
Mixed Mushroom Melt
240
Beef Pares
240

Gelato & Soft Serve

Dark Chocolate Soft Serve
150
Vegan Fudge Brownie A La Mode
240
Dark Chocolate Pop Pops
130

Sourdough Pan De Tsokolate

Tinapang Bangus With Salted Egg Aioli
95
Roasted White Chocolate & Cashew
95

Pastries

Orange Blossom White Chocolate Madeleine
85
Custard Apple Pie
95
Fudge Brownie W/ Hazelnuts Vegan
95
Choco Peanut Butter Bar Vegan
105
Pistachios Cranberry Granola Bar
105
Choco Peanut Butter Cookie
120
Assorted Box
590

Locally Sourced Auro Coffee (8oz/12oz/16oz Iced)

Espresso
130/—/—
Americano
140/170/185
Cappuccino
160/190/210
Cafe Latte
160/190/210
Machiato
150/180/—
Cortado
150/180/—
Flat White
160/190/210
Spanish Latte
180/210/220
Cold Brew W/White Chocolate Cream
195

Signature Drinks (8oz/12oz/16oz Iced)

Dark Chocolate
180/210/220
Salted Caramel White Chocolate
180/210/220
Peanut Butter White Chocolate
180/210/220
Classic Hot Chocolate
160/190/—
Peanut Hot Chocolate
170/210/—
Classic White Choc Au Lait
160/190/210
Salted Caramel Choc Au Lait
170/210/220
Peanut Butter Choc Au Lait
170/210/220
Dark Chocolate Soft Serve Shake
—/—/240
Auro Cacao Iced Tea Blend
—/—/140
About Auro Chocolate Cafe
Auro Chocolate Cafe is a local brand that has been awarded internationally for its excellent product quality. They use the local cacao and work directly with the local farmers for their cacao trees making it from tree to bar process. The chocolates that are made have unique tropical flavors and boldness.
Their name comes from a chemical symbol name of Gold in the periodic table of elements which is Au and Oro for Spanish, combined symbols created Auro which is the Spanish and Filipino word for Gold. Auro represents helping our local farmers and elevating their lives. Mark Ocampo and Kelly Go are the founders of Auro Chocolate. These two are extremely passionate about chocolates and all things involving chocolate.
These two met in Chicago United States for the first time and instantly bonded and became friends for their love of foods and our culture though they are already in the US. Kelly and Mark took a course in Germany to learn more about the production of chocolates and in 2015 they decided to move back to our country to start their business Auro and make a delicious and different kind of chocolates that is locally made.
Auro Chocolate Cafe Menu Best Seller
Here are samples of Auro best selling items that you should try.
Cosmic Hot Chocolate Bomb -The cosmic hot chocolate bomb is an out-of-this-world treat of Auro chocolate. In every sip, you'll taste a very rich flavor of chocolate that is truly insane. Just prepare 6oz of hot milk in a mug then just drop your chocolate bomb and wait until it melts. Stir well for a more chocolatey experience. Please take note that these products can melt easily so better keep it refrigerated once you receive it. Shelf life is for 6 months only.
32% White Chocolate with Hojicha – This menu of Auro Chocolate Cafe is quite interesting since it is a combination of hojicha and chocolate. Ikeda Senchado is a Japanese brand located at Tenmonkan. Nearby Sakurajima is a majestic volcano. Kenta Ikeda who leads Ikeda Senchado holds the highest rank of tea master in Japan. This one is a union between the Philippines and Japan.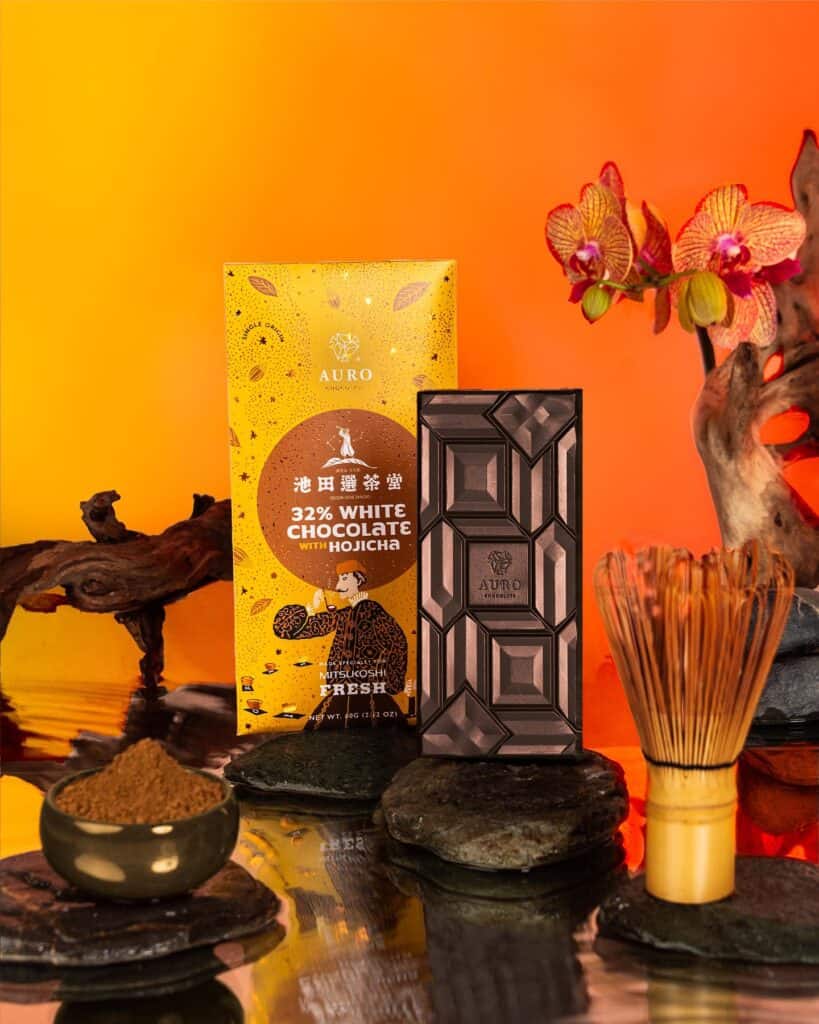 70% Dark Chocolate Paquibato 60G – Auro Chocolate's reserved collection crafted the best and finest beans to bring out distinctive and rare characteristics of each land. Located in a tropical mountain paquibato grows a lot of fruit-bearing trees making their chocolate a hint of flavors like caramelized nuts, forest valley flowers, and dark honey. This dark chocolate tastes really great with a slight bitterness.
70% Dark Chocolate Infused w/ Don Papa Rum 60G – Enjoy dark chocolate with a flavor of rum. Don Papa Island rum is what they used in this product. This is actually the perfect combination of Filipino chocolate and Filipino liquor in one product. They usually made small quantities of these so make sure to grab some until the supply lasts. This is only available in Cavite, Laguna, Rizal, Bulacan, Pampanga, and Mega Manila only.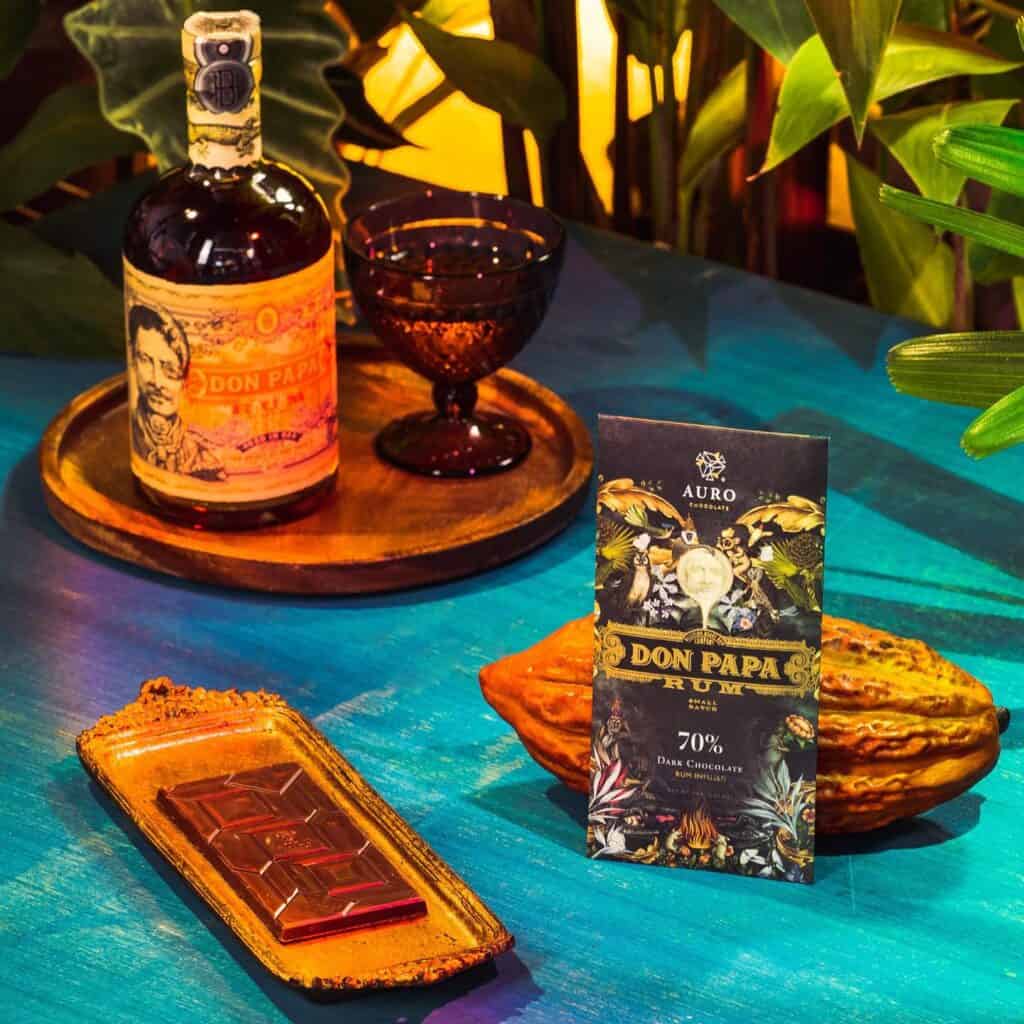 Sandwiches
The sandwich menu of Auro Chocolate Cafe is interesting simply by looking at the name on the menu. The first item is their Tortang Talong which is grilled eggplant with cucumber, egg custard, and homemade ketchup, they assemble it in a sourdough chocolate loaf. Aside from that they also have Mixed mushroom melt and beef pares sandwiches.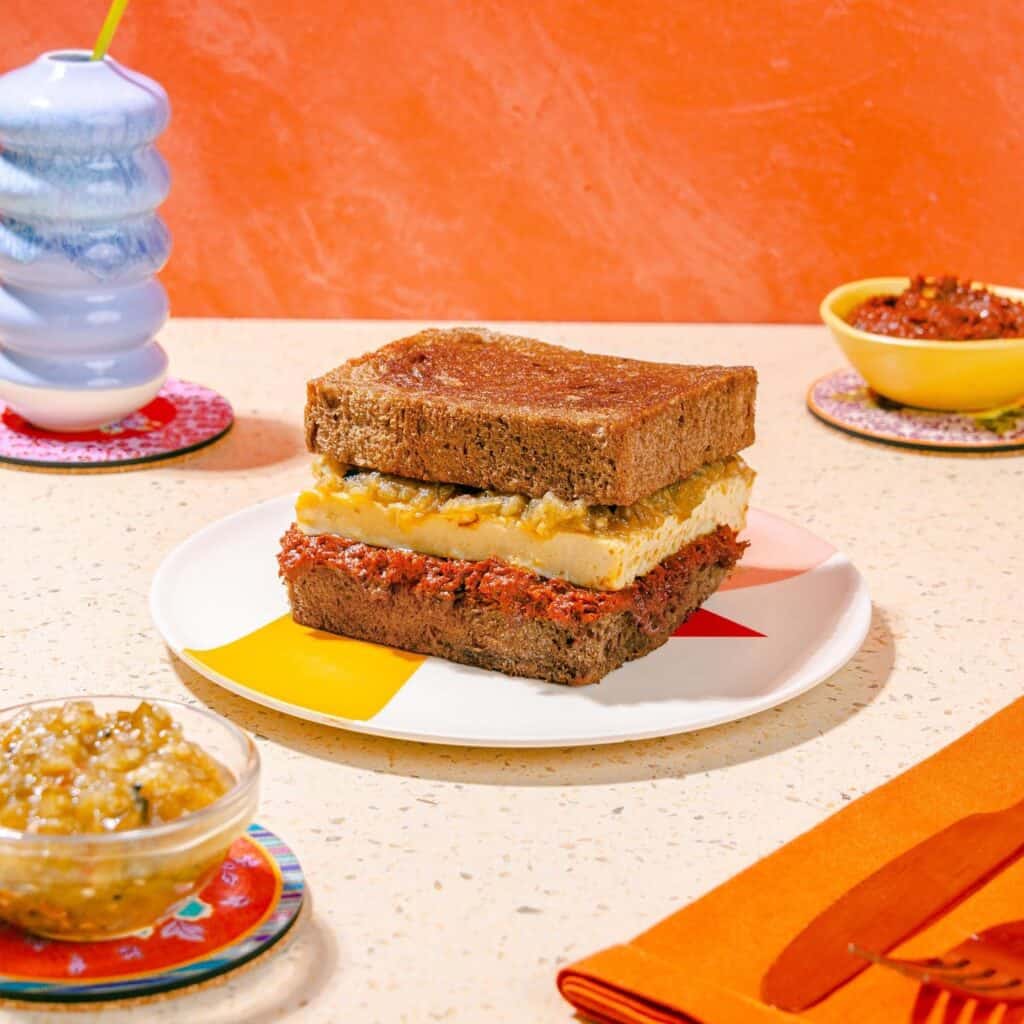 Sourdough Pan De Tsokolate
They have 2 items on this menu the Tinapang Bangus w/ Salted Egg Aioli which is made with pandesal Chocolate sourdough that they stuffed with smoked garlic and salted egg. And their Roasted White Chocolate and Cashews. This one is made with chocolate sourdough pandesal with roasted white chocolate cashew spread which is a crowd's favorite.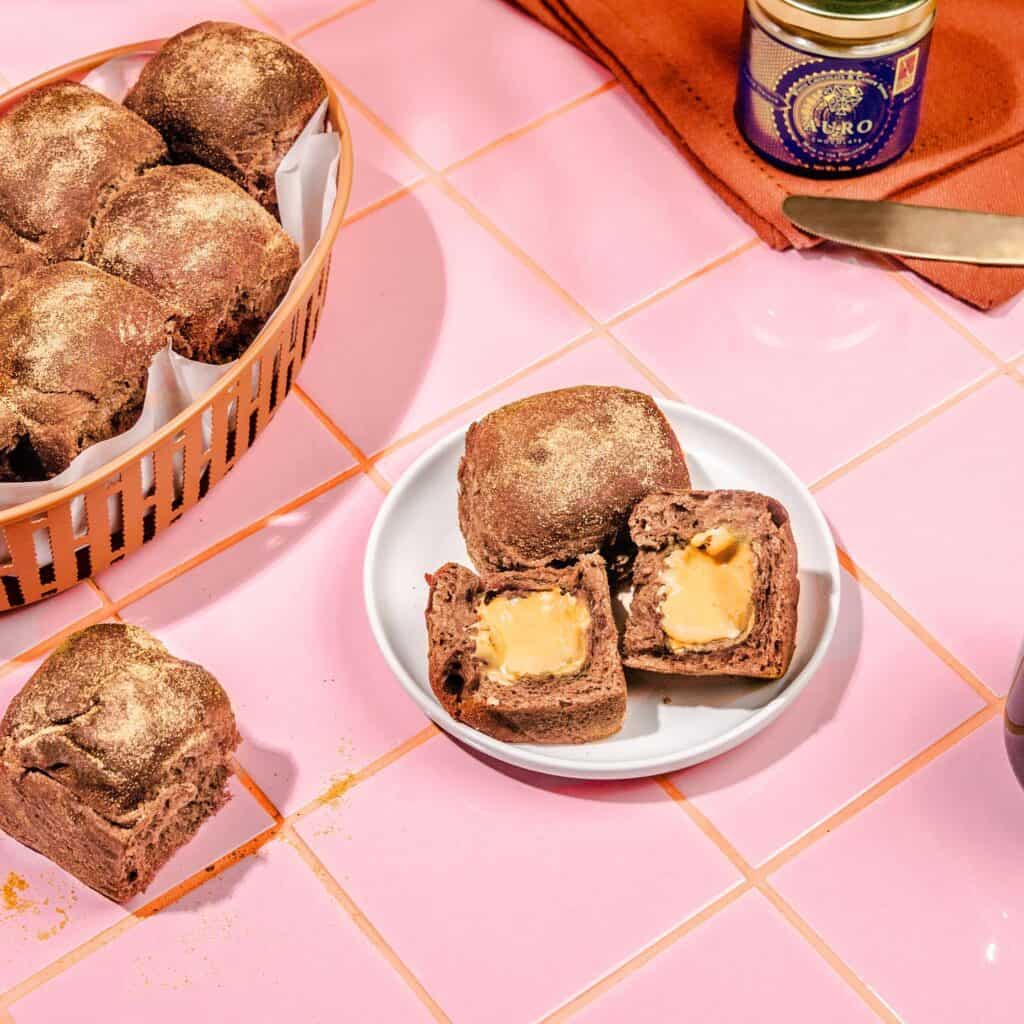 Auro Chocolate Cafe Menu Delivery
Craving for Auro chocolate food items? No worries if you want to order their products all you have to do is to go to this link https://aurochocolate.com/collections/best-sellers scroll down and there you'll see an order bar. If you're looking for chocolate bars that you can stock for up to 6 months you can also buy their products in Lazada as well.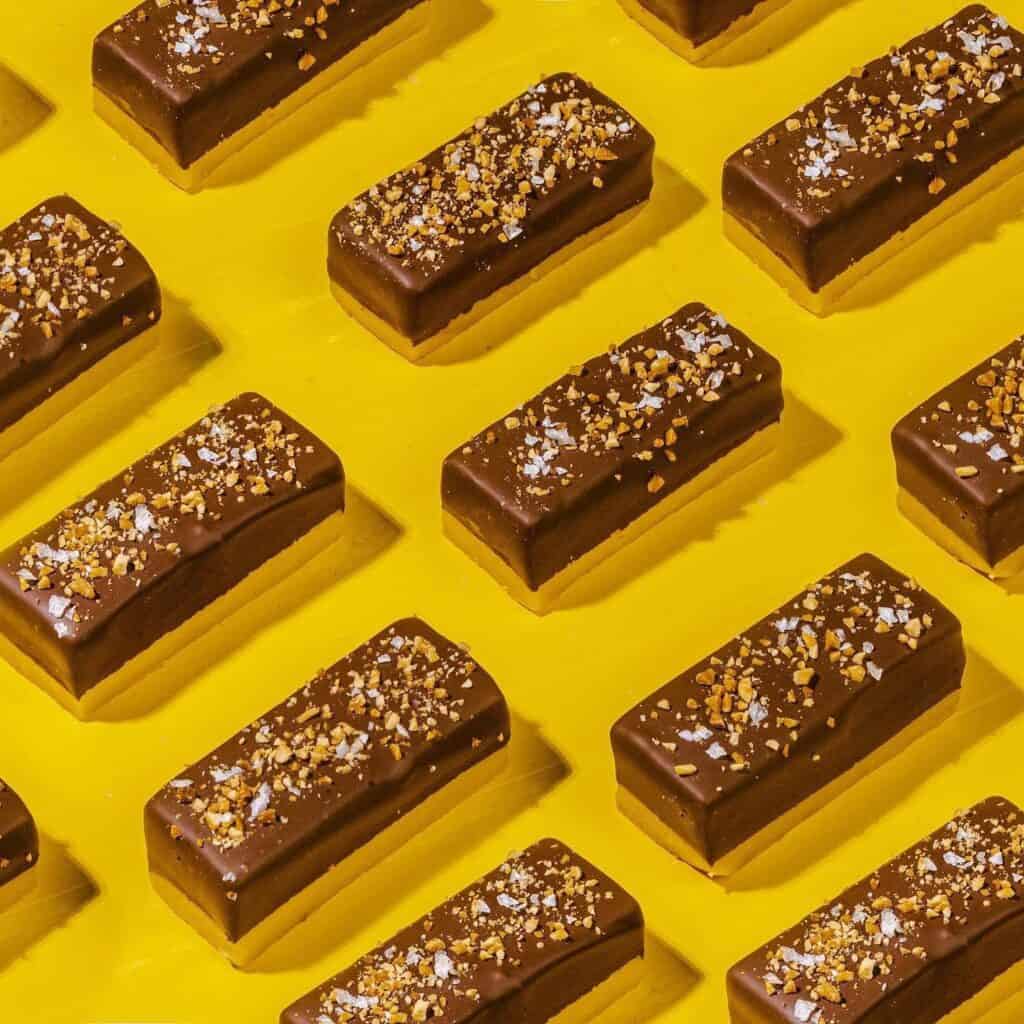 Social Media Pages
Prepare for a journey through the world of artisanal chocolates, unforgettable moments, and a cocoa-filled experience that will make your feed a chocolate paradise. Check out their social media pages today for a daily dose of chocolatey delights, exclusive treats, and behind-the-scenes chocolate magic.
Facebook: https://www.facebook.com/aurochocolate
Instagram: https://www.instagram.com/aurochocolate
TikTok: https://www.tiktok.com/@aurochocolate
Twitter: https://twitter.com/AuroChocolate
Website: https://aurochocolate.com/pages/auro-cafe
YouTube: https://www.youtube.com/c/aurochocolate
Frequently Asked Questions (FAQs)
Auro Chocolate Cafe, are they halal certified?
According to their website, this brand passionately crafts all of their products from scratch with certifications (HACCP, HALAL). So yes they are halal certified.
What are Auro Chocolate Cafe's business hours?
Auro Chocolate Cafe is open from 10:00 in the morning until 11:00 at night 7 days a week.
What is Auro Chocolate Cafe's contact number?
You may contact Auro Chocolate Cafe at 0917-1133599.
Where can you find Auro Chocolate Cafe?
Auro Chocolate Cafe is located at MOA Complex, Pasay Metro Manila.
Conclusion
Best place to go get your local chocolates and has a wide selection of non-chocolate items for light meals. The Auro Chocolate Cafe menu also offers a lot of other items aside from chocolates so for sure you'll find what you like. They also have vegan and vegetarian options and this cafe is halal certified as well so going here is for everyone. Delicious products and creative looking place, the design of their place looks awesome too, their crews are also friendly and approachable which I like the most. Highly recommended for chocolate enthusiasts or just love chocolates just like me.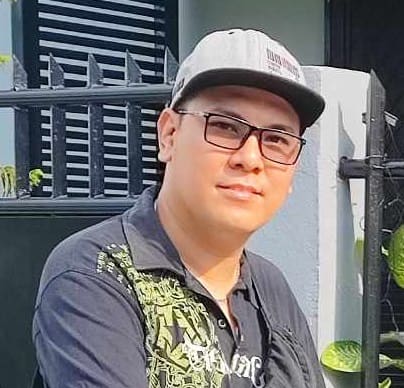 Hi! I'm Nivek Strife, the person who made MenuPH. I'm the one who added most of the popular menus you see on this website, and I really hope you enjoy them! Feel free to check them all out.
Growing up, I was surrounded by lots of tasty foods, like the classic Adobo and the sweet Leche Flan. That love for the many flavors of the Philippines is what got me excited about adding to MenuPH. When I learned how to make websites, I saw the need for a place to show off all the amazing Filipino dishes, and that's how MenuPH started.
MenuPH isn't just a website; it's like a fun journey into food. I've teamed up with famous chefs and found great places all over the Philippines to bring you a bunch of menus that show off the best of Filipino cuisine. Whether you're into the usual dishes or new twists, MenuPH is here to guide you through the rich world of Filipino flavors.
With MenuPH, my aim is to help local businesses, talk about good food choices, and make a group of friends who love food. No matter if you like fancy restaurants or street food, MenuPH has something for you. Come join me on this food adventure as we find great places, taste real flavors, and enjoy the unique food traditions that make the Philippines awesome.