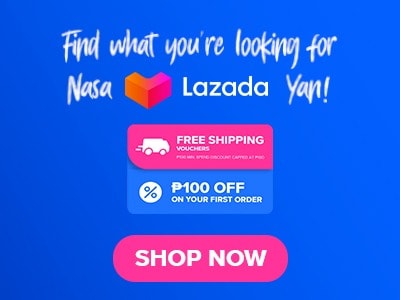 One of the most popular dishes in Filipino cuisine is a noodle dish called pancit. This dish is always present in every gathering in our country whether it's just a small get-together or a big celebration. In this article, we are going to talk about a place that specialized in pancit making. The Panciteria menu has a lot of different options when it comes to pancit but if you're not a fan, don't worry since they also serve different Filipino foods, and the best part is the foods are affordable and made for sharing. Have you heard about them already? Sounds good right? If you're already interested in this topic then stay with me and let's get to know them more. Let's start! 
Menu Items
Price (PHP)

Special Pancit (Short Order Good for 4)

Bihon
319
Miki bihon
319
Bihon canton
319
Canton
319
Miki
319
Pinagulong
319
Change toppings to lechon
369
Change toppings to shrimp
389

Bilao

Xsmall good for 8
628
Xsmall good for 8 with lechon
748
Small good for 12
858
Small good for 12 with lechon
978
Medium good for 18
1148
Medium good for 18 with Lechon
1258
Large good for 24
1488
Large good for 24 with lechon
1598

Fried Dishes

Lumpiang shanghai
249
Tokwat baboy
249
Lechon kawali
329
Chinese Longganisa
219
Torta
299
Torta con Longganisa
279
Torta con camaron
379
Camaron rebusado
399
Fried chicken half
249
Fried chicken whole
449

Special Dishes

Buttered chicken
319
Lechon in oyster sauce
359
Chicken with tausi
329
Lechon with tausi
359
Sweet and sour pork
329
Sweet and sour chicken
329
Sweet and sour meatballs
329
Chicken with mushroom
346
Beef with mushroom
369

Veggie Dishes

Chopsuey
319
Chopsuey with lechon
349
Special mixed vegetables
359
Broccoli with pork
349
Broccoli with chicken
349
Broccoli with beef
369
Broccoli with shrimp
389
Ampalaya with pork
319
Ampalaya with chicken
319
Ampalaya with beef
329
Ampalaya with shrimp
359
Tofu with chicken
319
Tofu with shrimp
349

Fish Dishes

Buttered tuna cubes
349
Sweet and sour tuna cubes
349
Tuna cubes with tausi
359
Tuna cubes with tofu and tausi
369

Soup

Hototay soup
279
Lomi soup
329
Sweetcorn and shrimp soup
389

Rice

Plain rice cup
36
Plain rice small good for 2-3
69
Plain rice big good for 4
109
Garlic rice small
169
Garlic rice big
199
Shanghai fried rice small
249
Shanghai fried rice big
279

Drinks

Coke 1.5L
100
Come zero 1.5L
100
Royal 1.5L
100
Sprite 1.5L
100
About Panciteria
Pakibalot Panciteria is founded and owned by a young entrepreneur named Sharon Nina Salazar. This is her business idea after a failed attempt at an internet cafe. They are located in Quezon City at Teachers village. Panciteria is a Chinese food restaurant with a twist of Filipino cuisine. This restaurant is open every day from 10:30 in the morning until 2 pm and reopens from 4 pm until 9 pm. Pakibalot panciteria is a simple place unlike other lavish restaurants in the same area, inside the restaurant is a white table and monoblock chairs, and civilian clothes for the crews. Though this restaurant isn't fancy a lot of customers are already patronizing them because of the delicious food that they serve. 
Panciteria Menu Best Seller
We gather some information to provide you with their most popular and best-seller food items that you should try. Here's the list.
Tokwa't Baboy – the quality of the tofu that they used in making their tokwat baboy is outstanding. Pakibalot panciteria's tokwat baboy is good and has a crunchy outside the baboy and tokwa while remaining juicy and tender on the inside. It is also soaked in their delicious sauce. The sauce taste gorgeous and not too tangy, it has a mild sourness and sweetness at the same time.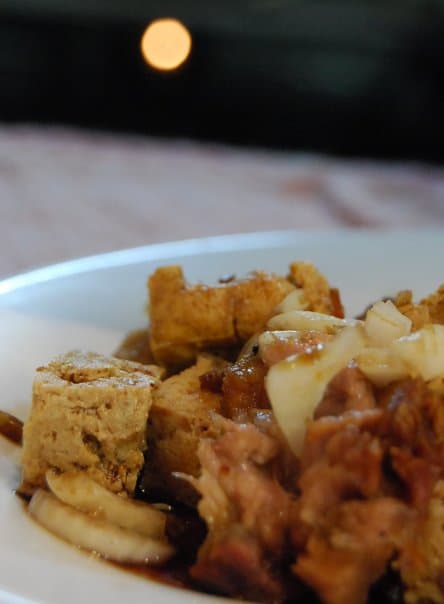 Fish with Tausi – Their version of fish and tausi is good as well, this is a signature Filipino – Chinese dish that I am not familiar with but this is good, im impressed by how this one taste. It has that unique flavor that you can only find in this dish. The fish that they use in this dish is cooked just right plus the tausi is not too salty. Everything should try their version of fish with tausi.
Lumpiang Shanghai – This is one of the most popular and favorite food items in any Filipino party or any gathering available. The Panciteria version of the Lumpiang shanghai menu is very tasty, it is generously filled inside with ground meat, vegetables, and spices then deep fry into hot oil in a wok. Binondo cooking is the tagline of panciteria and this is to aim that their dishes replicate the culinary style of Chinese – Filipino cooking in Chinatown located in Manila.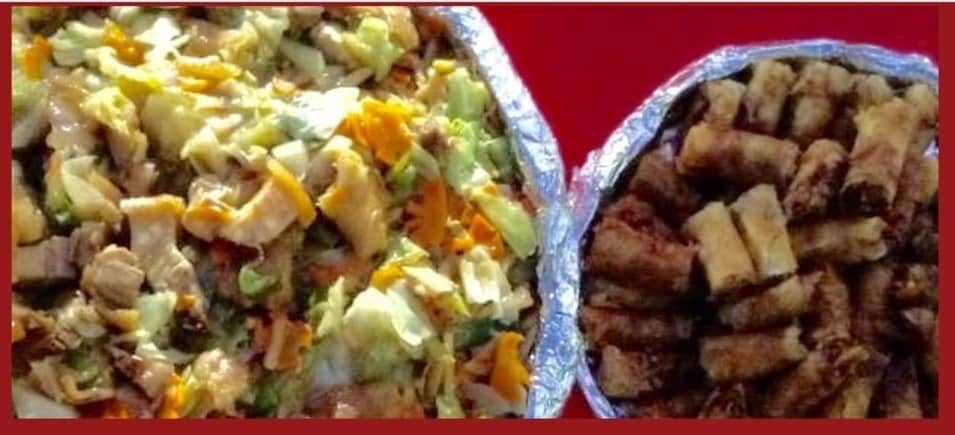 Torta – I am impressed by this dish, to be honest, I am not expecting anything special about the torta but Panciteria's version of torta already changed my mind. They prepare their torta Chinese style very similar to a fluffy egg omelet with potatoes and meat combined to it. I am intrigued by how they made their torta so fluffy.
Buttered chicken – Buttered chicken has that sweet and savory flavor to it. Panciteria's version of buttered chicken is a great choice if you are looking for something crispy and a bit sweet with savory flavors. This one is perfect with plain white rice or any rice that you prefer. I like how well they cook their chicken, it's not overcooked but still tender and juicy. The butter is the main reason why this dish is so good with the help of a splendid blend of other ingredients makes this dish delicious and enjoyable.
Canton guisado – Pakibalot panciteria's canton guisado is one of the dishes that you shouldn't miss if you're planning to visit their restaurant. The only difference between the normal pancit and canton guisado is the noodles that they use in making this special dish. Pakibalot panciteria's version of canton guisado is not too oily at the same time they put a lot of vegetables and meat into their canton guisado making it so good it could be your new favorite type of pansit. I enjoy their canton guisado and to be honest I ordered one for takeaways for my family to their their delicious pancit.
Panciteria Special Pancit Menu
The special pancit menu is a short order of pancit that is recommended for 4 persons. You can choose your toppings, could be pork or chicken or if you want it to be extra special you can change the toppings to lechon or shrimp but you have to add for the extra. Choices of pancits are bihon, miki bihon, bihon canton, miki, canton and pinagulong.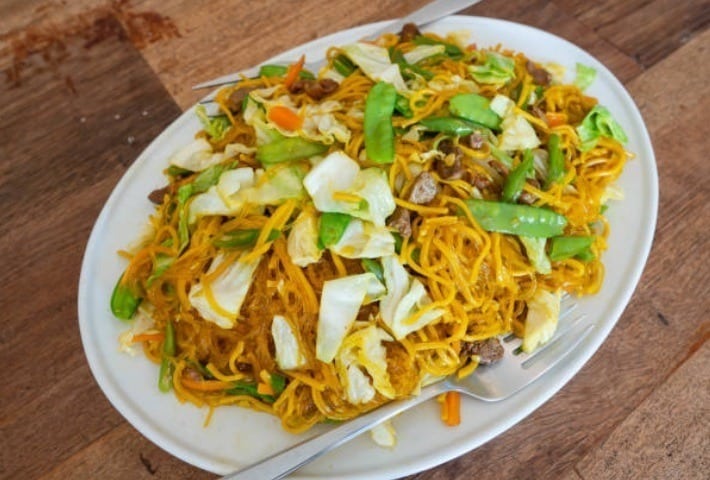 Bilao
On the Panciteria Bilao menu, you have 4 sizes of pancits to choose from which is great for sharing. Sizes are extra small with lechon m which is good for 8 persons, small with lechon recommended for 12 persons, medium size with lechon which is great for 18 persons and lastly large with lechon that can feed 24 persons.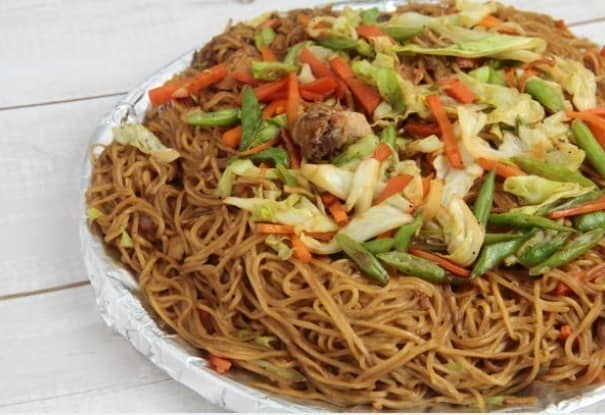 Special Dishes
Special dishes menu of panciteria has 9 Chinese Filipino styles of dishes that you will surely love. Buttered chicken, lechon in oyster sauce, chicken with tausi, and lechon with tausi are the first four items on this menu followed by sweet and sour pork, meatballs or chicken as another optional, and chicken or beef with mushroom for the last option. These dishes are delicious and prepared Chinese style with a touch of Filipino.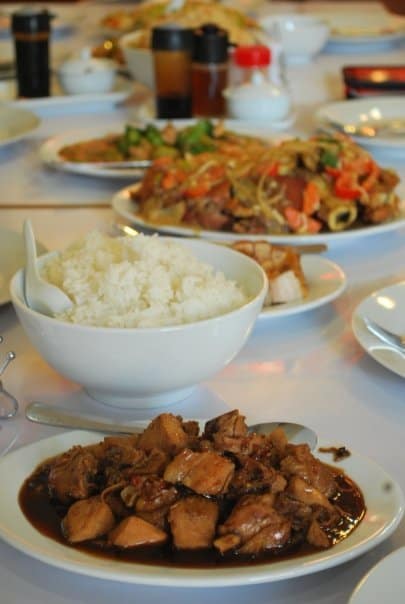 Panciteria Menu Delivery
If you're craving Pakibalot Panciteria's food items but can't make it to their store nothing to worry about since you can order your favorite foods by simply calling 09666347233 or 09496100332. They are open from 10:00 in the morning until 7:00 in the evening EVERYDAY! Or you can also try other food delivery services that are available in your area. Panciteria is located in the metro and I'm sure you'll get the easiest access to booking your favorite food courier anytime. 
Social Media Pages
Support Pakibalot Panciteria by visiting and following their Facebook page whose link is provided below. By liking their Facebook page, you will stay up-to-date whenever they have new items on their menu.

Facebook: https://facebook.com/PakibalotPanciteria/
Conclusion
This place is a hidden gem, with delicious foods, and affordable dishes, and also great for sharing. I noticed a lot of students dining in their restaurants because it's affordable. Panciteria's menu has different foods to offer aside from pancit so it doesn't matter if you're not into pancit but I highly recommend you to try their canton guisado I swear it's delicious. I noticed how fast their crews serve the orders aside from that they are friendly as well and very accommodating. Place has this easy vibe and is also clean can't complain about anything to be fair. I highly recommend this place for all of the foodies out there who love to try a delicious and affordable meal in the heart of the metro.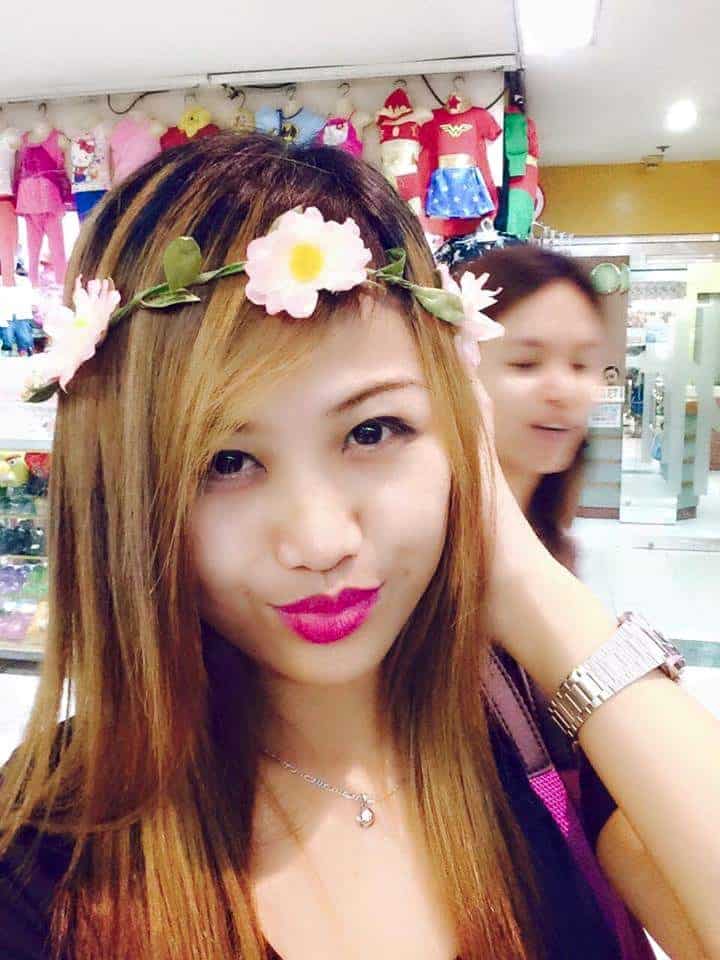 Hello! I'm Shaoyeu Cassandra, a mom who spends most of my time at home, and when I'm not busy, I enjoy writing blogs. I live in Cavite, and I really love talking about the menus of different restaurants.
So, I decided to share my thoughts on the menus of some fast-food places. I'm hoping my take on them can be like a helpful guide for you to decide what tasty treat to go for next. I hope you discover something you really enjoy! Thanks for stopping by!