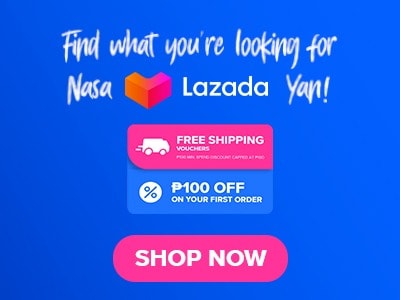 At Yi Fang, you'll find a wide selection of fruit teas, milk teas, and specialty drinks that showcase the authentic taste of Taiwanese beverages. Their fruit teas feature real fruit slices combined with tea, creating a refreshing and vibrant drink bursting with natural flavors. Yi Fang's menu is also filled with other refreshing and flavorful drinks made from premium ingredients, ensuring a satisfying and enjoyable experience for customers. Their delicious beverages are a result of them prioritizing the use of natural sweeteners and avoiding artificial additives, ensuring a healthier and more authentic taste.
Below, you'll find the updated list of Yi Fang menu prices.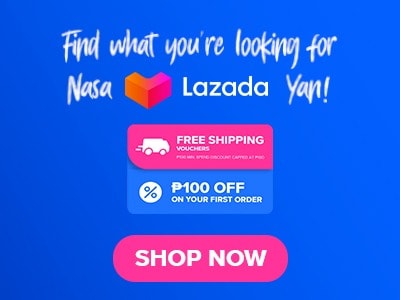 Menu Items
Price (PHP)

Snow Top Series

Cocoa Snow Top
160
Mango Snow Top
170
Strawberry Snow Top
175

Tea Latte

Black Tea Latte
130
Pearl Black Tea Latte
140
Oolong Tea Latte
135

Sugarcane Series

Sugarcane Passionfruit Green Tea
145
Sugarcane Mountain Tea
140
Sugarcane Lemon Mountain Tea
145
Sugarcane Milk
140

Soy Based Drinks

Soy Milk Mango Smoothie With White Pearls
175
Soy Milk Strawberry Milk Smoothie
185

Cheesefoam Series

Brown Sugar Pearl Tea Latte With Cheese Foam
170
Oolong Tea With Cheese Foam
170
Black Tea With Cheese Foam
150

Fruit Tea

Yi Fang Signature Fruit Tea
165
Sunshine Boost with Jelly
170
Passion Fruit Green Tea
145
Pineapple Green Tea
140
Aiyu Lemon Green Tea
145
Lemon Green Tea
125

Smashed Lemon Series

Smashed Lemon Oolong Tea
160
Smashed Lemon Green Tea
150
Smashed Lemon Black Tea
150

Brown Sugar Pearl

Brown Sugar Pearl Tea Latte
140
Brown Sugar Pearl Milk
140
Brown Sugar Pearl Oolong Tea Latte
160
Brown Sugar Pearl Cocoa Latte
160
Brown Sugar Pearl With Soymilk
150

Earl Grey Series

Earl Grey Black Tea
115
Earl Grey Tea Latte
140
Earl Grey Lemon Tea
145

Seasonal Fruit Tea

Peach Fruit Tea
175
Peach Green Tea Latte
180
Peach Banana Green Tea
185
Strawberry Fruit Tea
150
Strawberry Milk Smoothie
170
Mango Fruit Tea
160
Mango Smoothie with White Pearls
160
Mango Sunrise with Jelly
160
Lychee Green Tea with Yakult
165
Lychee Fruit Tea with Jelly
155
Lychee Slush with White Pearls
160

Wintermelon Series

Wintermelon Milk
120
Wintermelon Juice
105
Winter Melon Lemonade
115

Coffee Series

Coffee Jelly Latte
175
Brown Sugar Pearl Coffee Latte
175
Brown Sugar Pearl Mocha Latte
175

Yakult Series

Pineapple Green Tea with Yakult
165
Passion Fruit Green Tea with Yakult
165
Iced Mountain Tea with Yakult
150

Tea

Mountain Tea
105
Oolong Tea
105
Black Tea
100
Green Tea
100
About Yi Fang
Yi Fang is a popular restaurant in the Philippines that specializes in serving refreshing and high-quality beverages. And because this restaurant originated in Taiwan, Yi Fang is known for its authentic Taiwanese flavors and commitment to using natural and premium ingredients. The menu at Yi Fang features a wide range of drinks, with a focus on traditional Taiwanese beverages such as fruit teas, milk teas, and specialty drinks. They take pride in their use of fresh fruits, premium tea leaves, and other quality ingredients to create flavorful and satisfying drinks.
Yi Fang Menu Best Seller
This menu is composed of the most popular beverages from Yi Fang's online and physical stores.
Sugarcane Passionfruit Green Tea – This refreshing beverage combines the natural sweetness of sugarcane with the tangy and tropical flavor of passionfruit. The green tea adds a subtle earthy note, creating a well-balanced and enjoyable drink.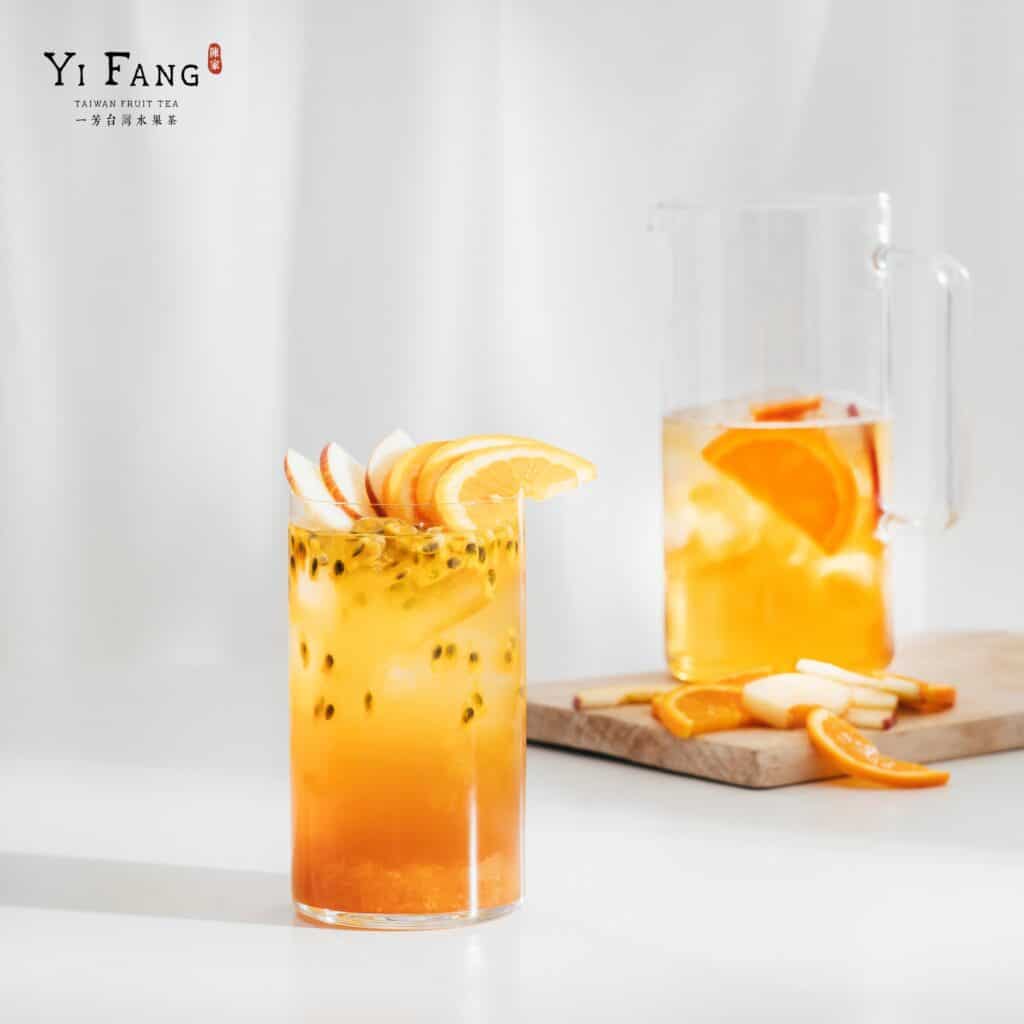 Oolong Tea With Cheese Foam – This unique blend features creamy cheese foam layered on top of a smooth and aromatic oolong tea. The combination of the rich and savory cheese foam with the slightly floral and toasty notes of oolong tea creates a delightful and indulgent experience.
Smashed Lemon Oolong Tea – This menu drink from Yi Fang features a refreshing blend of smashed lemon and oolong tea that complement each other perfectly resulting in a flavorful and refreshing beverage that anyone would love.
Earl Grey Black Tea – This drink offers a classic combination of robust black tea infused with the distinct aroma of bergamot, especially for those who are a fan of earl grey. The result is a smooth and fragrant tea with a hint of citrusy sweetness, perfect for those who enjoy a comforting and familiar flavor.
Strawberry Fruit Tea – This fruity beverage features the natural sweetness of strawberries infused into a refreshing fruit tea base. The vibrant red color and sweet berry flavor of this dish made it appealing to customers who love the delicious taste of strawberries.
Yi Fang Snow Top Series Menu
This menu is full of delicious-tasting beverages with different flavors and comes in different sizes.
Cocoa Snow Top – This tasty treat combines the rich and smooth flavors of cocoa with a snowy topping, creating a flavorful and chocolatey drink. The snow top adds a creamy and frothy texture to the beverage, enhancing the overall experience for chocolate lovers.
Mango Snow Top – This beverage features the sweet and juicy taste of ripe mangoes, blended with a snowy topping that adds a creamy and velvety texture which makes it truly a refreshing and tropical drink that captures the essence of mangoes.
Strawberry Snow Top – This drink combines the natural sweetness of strawberries with a snowy topping that adds a smooth and creamy texture making it a vibrant and fruity beverage that is perfect for strawberry lovers.
Tea Latte
This Yi Fang menu is composed of different variations of tea lattes that come in different flavors and sizes.
Black Tea Latte – It is a classic and comforting beverage that combines the bold and robust flavor of black tea with the creamy and velvety texture of milk. It offers a perfect balance of richness and smoothness, making it a go-to choice for tea lovers who enjoy a creamy twist to their traditional black tea.
Pearl Black Tea Latte – It features the same delightful combination of black tea and milk but with the addition of chewy tapioca pearls. The pearls in this Yi Fang menu add a fun and textural element to the drink, creating a satisfying and enjoyable experience with every sip which makes it perfect for those who are a fan of bubble teas.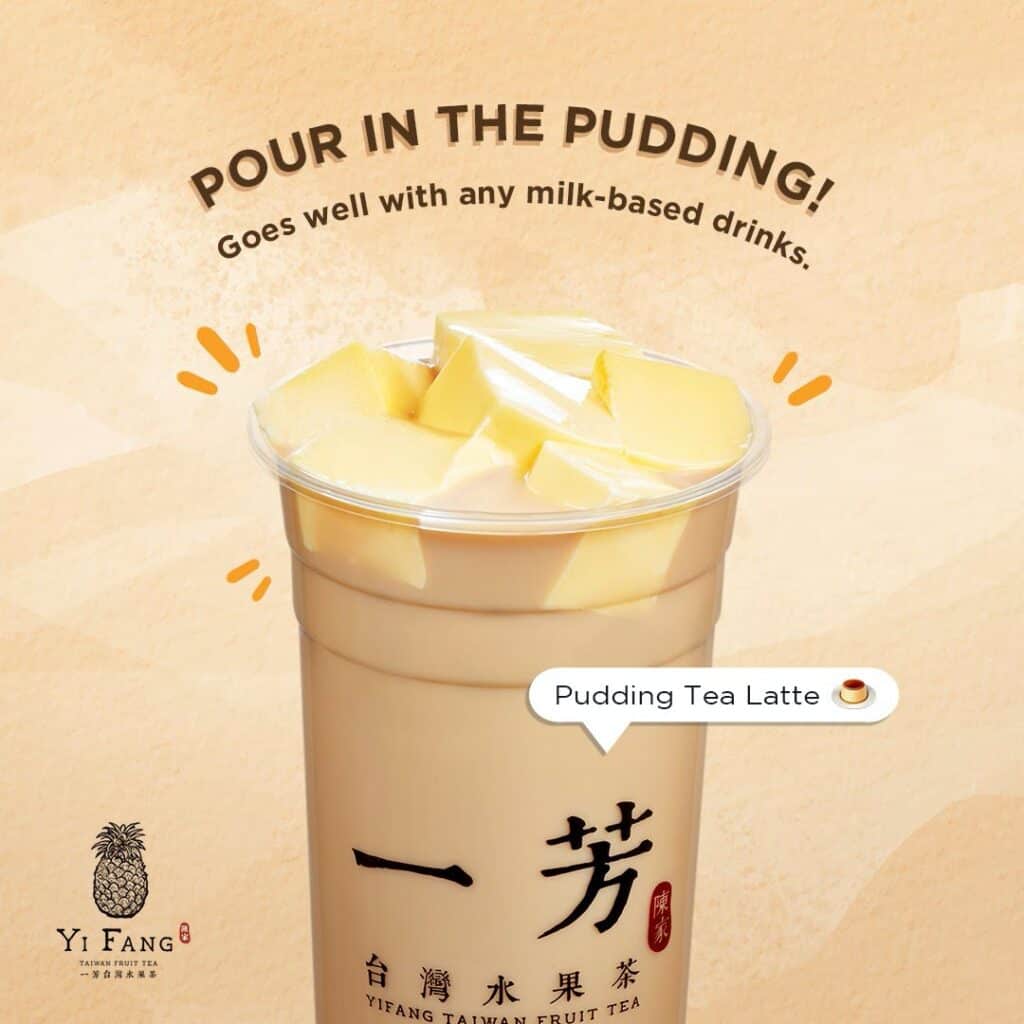 Oolong Tea Latte – The oolong tea latte is a fantastic choice for those who prefer a slightly milder and more aromatic tea. Oolong tea offers a unique and complex flavor profile by itself, but when combined with creamy milk, the two create a perfect blend of flavors in terms of smoothness and fragrance.
Sugarcane Series
This menu offers a refreshing and unique twist to their beverage selection of Yi Fang. Each beverage that is on this menu highlights the natural sweetness and refreshing qualities of sugarcane, complemented by other complementary flavors.
Cheesefoam Series
This menu is full of enjoyable beverages that take classic tea flavors and elevate them with the addition of a creamy and frothy cheese foam topping. The foam adds a unique texture and depth to the drinks, enhancing the overall drinking experience.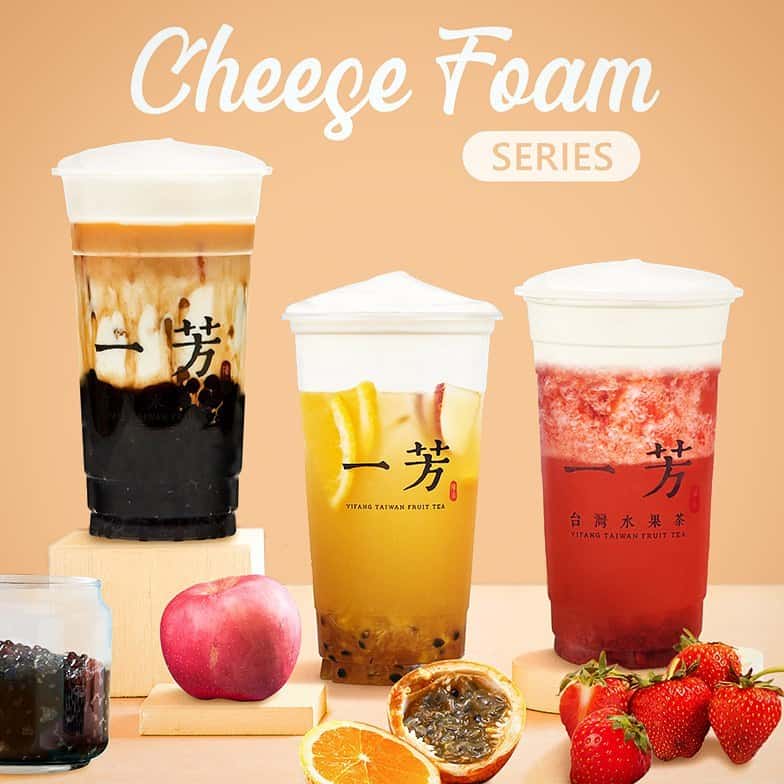 Yi Fang menu Delivery
Yi Fang now provides a menu delivery so that their customers can have a convenient way of ordering without going out of their own homes. This option allows customers to order through third-party delivery services like FoodPanda or GrabFood and have them deliver their orders straight to their homes.
Social Media Pages
Follow them on social media to stay connected and be the first to know about our latest promotions, new flavors, and exciting events. Join their online community and let them delight your senses with our exquisite tea creations.
Facebook: https://www.facebook.com/yifangteaph
Instagram: https://www.instagram.com/yifangteaph/
Website: https://yifangtea.com.ph/
FAQs
What is Yi Fang Philippines?
Yi Fang Philippines is a branch or franchise of the Yi Fang Taiwan brand that operates in the Philippines.
Where are the Yi Fang Philippines branches located?
Yi Fang branches in the Philippines are placed strategically in the busy streets of Metro Manila.
What kinds of beverages does Yi Fang Philippines offer?
Yi Fang Philippines offers a variety of beverages that focuses more on Taiwanese-inspired drinks.
Are the drinks at Yi Fang Philippines customizable?
Yes, customers at Yi Fang can customize their drinks however they want.
Is Yi Fang halal?
Yi Fang does not have any sort of halal certifications.
Conclusion
Yi Fang is a popular restaurant in the Philippines that offers a delicious menu of Taiwanese beverages that are made by using premium ingredients giving each drink refreshing flavors and authentic taste. They take pride in their use of natural sweeteners and avoidance of artificial additives to further enhance the quality and healthiness of their beverages. Overall, Yi Fang is a go-to destination for those seeking delicious, refreshing, and authentic Taiwanese drinks that are sure to please and leave you wanting more.