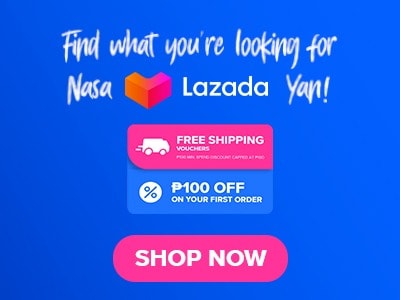 Are you looking for a place to go for your early eat-out for brunch? Tired of eating fast foods for breakfast again and again? No worries I got you on this one. I found the perfect place for the early bird just like you. The Providore menu offers a variety of breakfast and light dishes to satisfy your brunch needs. Aside from those they also have items for lunch, merienda, and dinner so basically this place is a one-stop shop that offers Filipino and American cuisine.
Interested in our topic for today? If yes then I will be glad if you stay with me throughout this article and together let's get to know Providore more, which items are their best sellers and how much is the price of the goods that they serve. Let's start!
Below, you'll find the updated list of Providore menu prices.
Menu Items
Price (PHP)

Everything Breakfast All Day Long

Pastrami Tapa
295
Bacon Tocino
295
Alaminos Longganiza
325
Daing Na Bangus In Olive Oil & Capers
375
Crab & Avocado Egg Toastie
435
Omelette & Salad
295
Big Boy
475
Feel Like Old-Fashioned Hotcakes Or Belgian Waffles?
215

Big Plate Salad

Caesar Light
295
Chef's Salad
375
Providore
475
Bbq Chicken Salad
475

Bistro Plates

Winner Winner Chicken Dinner
395
Chicken A La Kiev
375
Macaroni Pimiento Four-Cheese Gratin
495
Italian Sausage & Beef Meatball Bucatini Pasta
375
Bacon Carbonara Bucatini Pasta
375
Seafood & Rice Skillet
420
Salmon Grill Plate
595
Grilled "Truck Stop" Pork Steak
595
Grilled Pepper & Herb Us Beef Belly
550

The Filipino Table

Lechon Kawali Crackling
295
The "You're Gonna Need Extra Rice" Bbq Plate
375
Providore Callos
420
Salmon Belly Guava Sinigang
375
Steel Plate Cooked Garlic Butter "Salpicao" Steak
420
Us Beef & Oxtail Kare-Kare
475
Spicy Crab Laing
250
Tinapa Monggo Stew
175
Lola's Beef Sinigang
420

Sides

Providore Garlic Rice
95
Providore White Rice
95
Java Rice
95
Wild Rice
95
Coleslaw
95
House Fries
95
Potato Chips
95

The Deli

Winner Winner Chicken Sandwich
395
Crispy Seafood Mayo Roll
375
Roasted Turkey Club
395
Cheeseburger Classique
550
Decadent Bone Marrow Burger
550
Providore Pastrami Melt
495

Merienda Plates

Arroz Caldo
225
Fresh Lumpia
250
A Crispy Fried Big Lumpia
175
Pancit Palabok
295
Dinuguan & Puto
350
Mami Molo
295
Tokwa & Baboy
225

Noshes Bites

Dips & Chips
320
Zucchini Pecarino Fries
195
Six Wings
395
Cast Iron Steak & Chili Cheese Fries
350
Negros Burrata Cheese
650
Hot Garlic Butter Potato Chips
150
Beer Buttered Seafood "Cocktail" Platter
595

Freshly Baked

Bacon Clam Chowder
295
Steakhouse Chili
295
Seafood Cioppino
295
Pastel Pies & Salad
250
Cast Iron Garlic Parsley Dinner Rolls
150
Pastry Board
375

Dessert Plates

Frozen Custard Sundaes
150
Halo-Halo "Mix Mix"
195
Classic Banana Split
195
Housemade Leche Flan
95
Coconut Cream Tres Leches
250
Warm Brownie Skillet
250
Housemade Apple Pie A La Mode
250

Fountain Specialties

Providore Punch
175
Kombucha Lime Iced Tea
120
Raspberry "Arnold Palmer"
150
Calamansi Lychee Cooler
140
Housemade Flavored Sodas
150
Floats
175

Fountain Shakes

The Classic
150
Dark Chocolate Malt
150
Salted Caramel
160
Banana Cream Pie
185
Strawberry Cheesecake
160
Chunky Monkey
160
Peppermint Patty
160
Peaches & Cream
160
Coffee Caramel
160
Cookies & Cream
160
Cherry Popsicle
160

Illy Caffe

Cafe Affogato
195
Espresso
120
Double Espresso
150
Cortado
120
Flat White
120
Macchiato
120
Cafe Con Dulce De Leche
150
Cafe Latte
140
Cafe Mocha
160
Irish Coffee
350

Specialty Coffee

Providore Hazelnut Cold Brew
160
Choconut Freeze
175
Chai Latte
175
Matcha Latte
110
Chocnut Latte
140

The Tea Salon

International
120
Local
120

Drinks - Soda

Soda In Can
95
Floats
175
House Flavored Soda
150
Soda In A Bottle
75

Bar - Specialty Cocktails

Backyard Mojito
195
Mariana La Bonito-Bianco
275
Mariana La Bonito-Tinto
275
The Margarita
195
Weng-Weng
225
Long Island
250
Tropical
295
The Margarita Frozen
225

White Wine (Glass/Bottle)

Sauvignon Blanc, Monkey Bay, New Zealand
320/1370
Chardonnay, House Of Mandela, South Africa
275/1180

Red Wine (Glass/Bottle)

Shiraz, Banrock Station, Australia
250/975
Malbec, Filus Mendrano, Argentina
195/850

Beer

San Miguel Beer
110
San Miguel Light
110
Heineken
195
About Providore
Providore is actually a bistro with a coffee bar and essential kitchen provisions while having a retail area for local items that is great for pasalubong abroad. They also have an al fresco bar! Providore is a nice bar that will take you back in time where it is good old days, this place offers authentic Filipino and American cuisine and will surely give you a full experience of the said cuisines firsthand.
The Raintree Restaurant Group is the one behind Providore and other popular restaurants and though there are a lot of gastronomic places mushrooming the country Raintree took a step back to remind us of the good old days. Providore is a playful take involving Filipino and Western cuisine in one menu. They actually have all that you need from breakfast till dawn. Entering their place feel at home, on their place, the smell of freshly baked pastries will welcome you plus their walls and woods are made of wood making it more homey.
Providore Menu Best Sellers
Here are some of Providore best best-selling items on their menu.
Zucchini Pecorino Fries – The Zucchini pecorino fries version of Providore is a light meal that will leave extra room for the main course, this is actually just the appetizer but this is so delicious. This has buttermilk ranch dip with a bit of lemon that really compliments the flavor of the fries. This one is a great option if you're looking for a delicious appetizer but still planning to eat mains. This is also a must-try.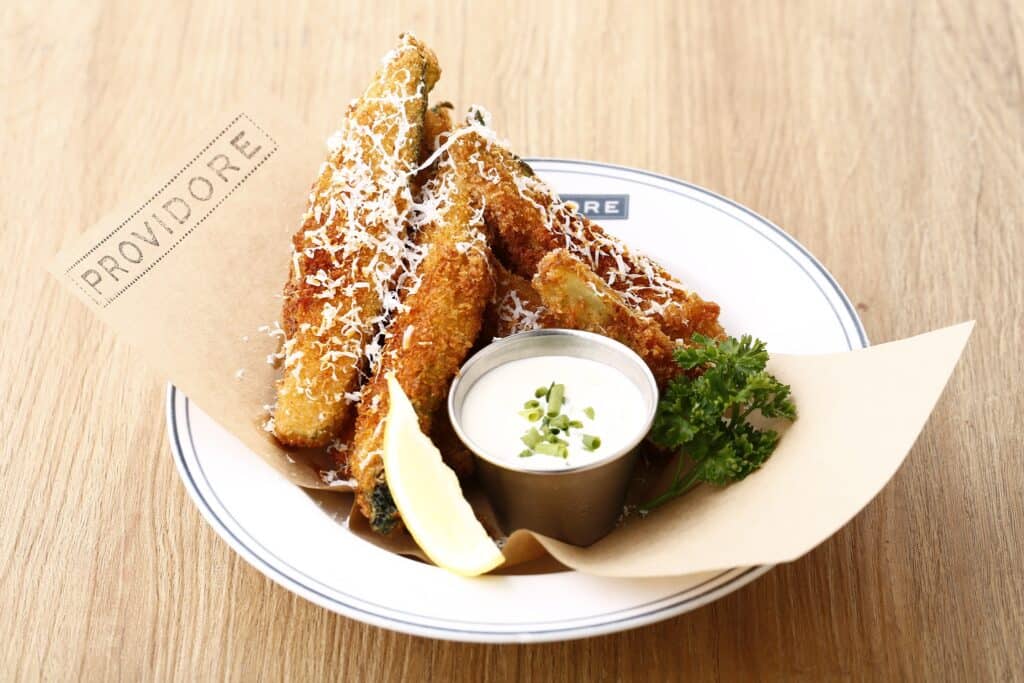 Winner Winner Chicken Dinner – Winner winner Chicken dinner is actually a fried chicken that perfectly fries until crispy and golden but the inside remains tender and juicy. This fried chicken also has the right amount of salt on it. This is also served with buttered corn as a side and french beans, it also has sausage gravy on top of the creamy mashed potato and some crispy smoked bacon on top of that they also include cheddar biscuits for added flavors.
Providore Salad – Providore salad is made with arugula, some cranberries, blue cheese, fresh avocado, and crispy generous amount of bacon bits. This is also drizzled with buttermilk ranch dressing. Perfect for those salad lovers who love salads and are always searching for a great salad.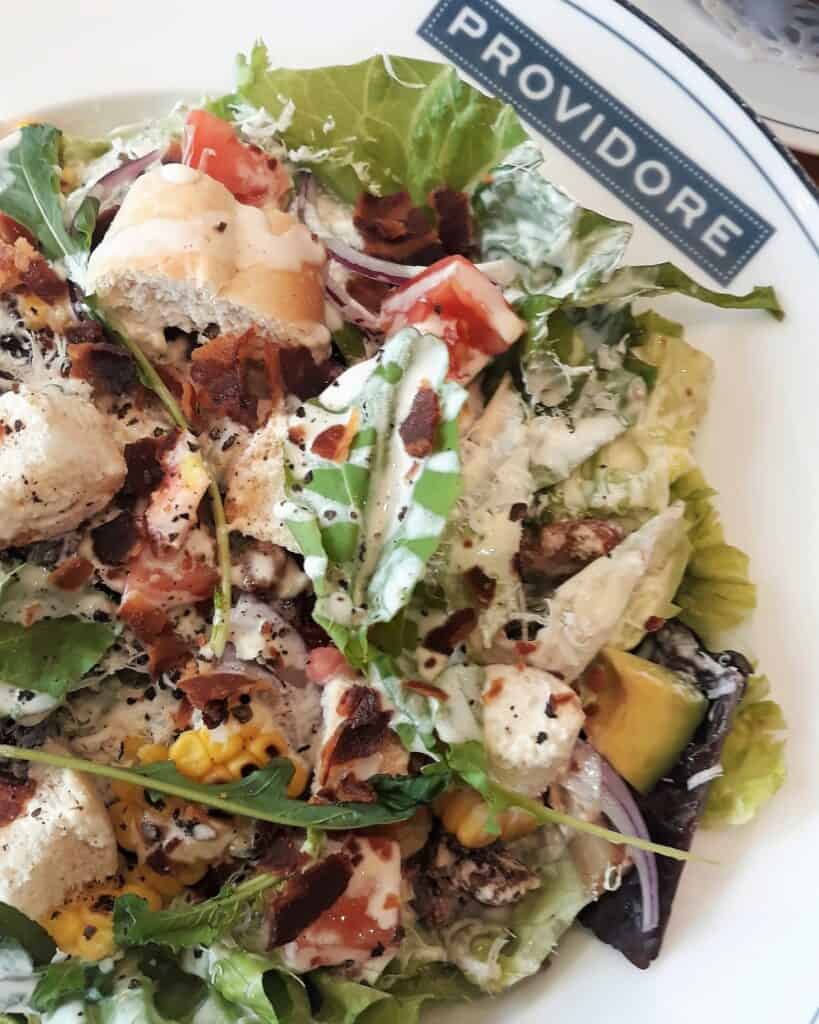 Crispy Seafood Mayo Roll – The crispy seafood mayo roll of Providore is honestly my personal favorite. That is why I really want to promote this one since this is so good. Each bite is like a nostalgia for the past. The seafood is coated with remoulade sauce, the dish actually tastes tangy plus lemony with a flavor from dill. They also use buttered brioche roll with this one.
Steel Plate Cooked Garlic Butter "Salpicao" Steak – I can't find the words to describe this but this is by far the most addictive item on their menu I still love my crispy seafood mayo roll. The steak is cooked medium rare, the beef was bathed in a special sauce. This can be described as firm on the outside but juicy and really soft inside, it kind of melts in your mouth.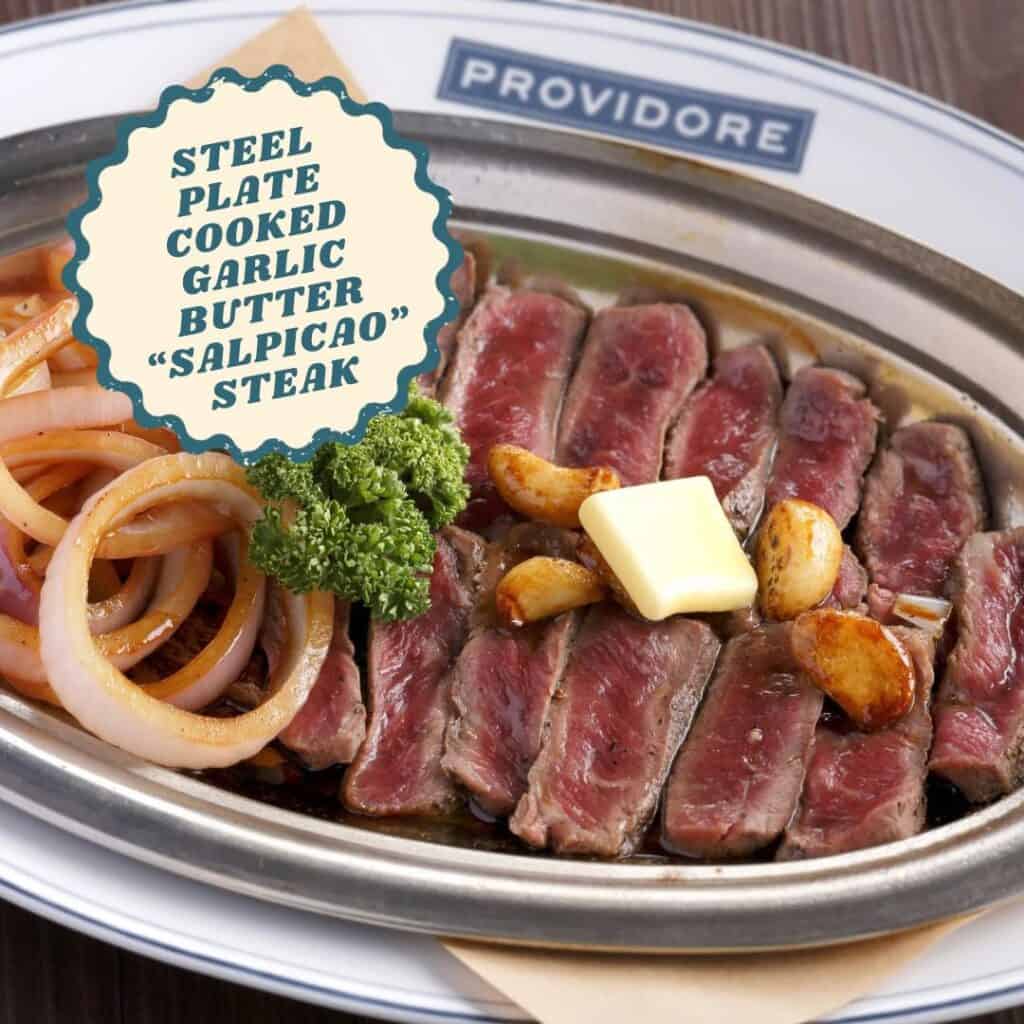 The Filipino Table Menu
The Filipino table menu of Providore consists of Filipino favorite dishes. Here they have lechon kawali cracklings if you're looking for something crunchy. The "You're Gonna Need Extra Rice" BBQ Plate which is a pinoy style barbecue. Providore Callos, Salmon Belly Guava Sinigang which is a very classic dish that I can only see on my Lola.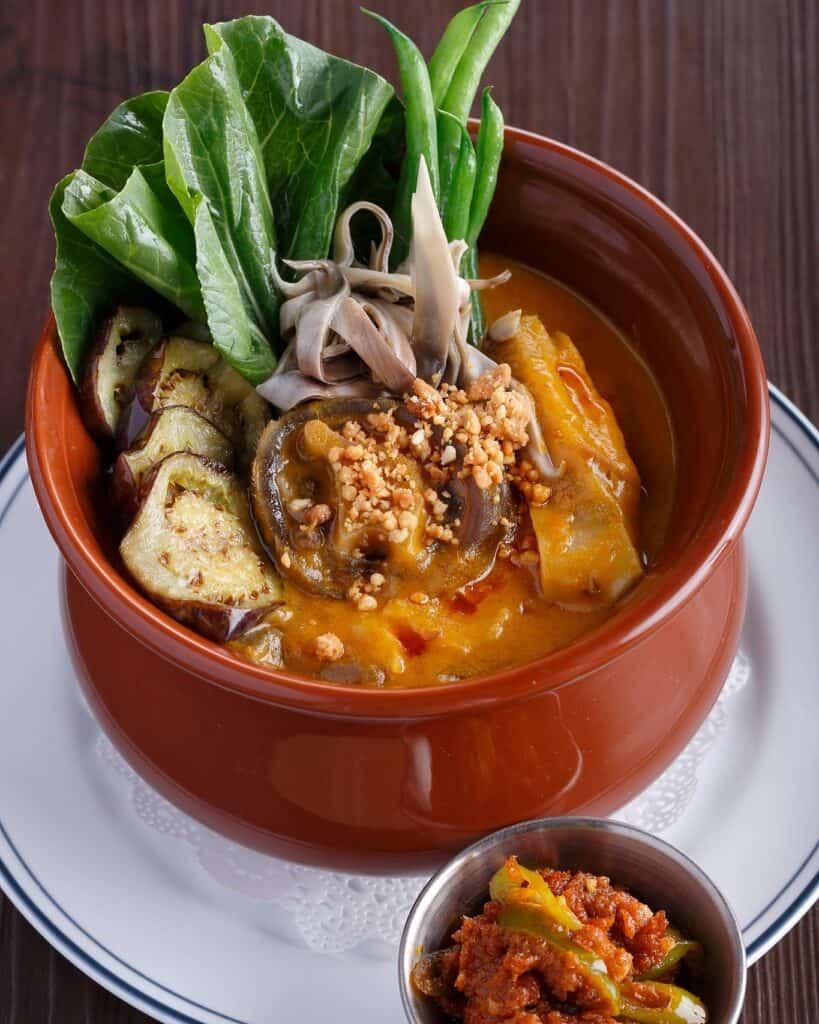 They also have Steel Plate Cooked Garlic Butter "Salpicao" Steak and US Beef & Oxtail Kare-Kare. This is popular because of peanut sauce, and spicy crab Laing for those who dare. Tinapa monggo stew and Lola's beef sinigang which I think my Lola have the same style of cooking.
Sides
Sides menu of Providore has 7 side dishes to choose from. Providore Garlic Rice and Providore white rice are on top of the options, they also have other kinds of rice like java rice and wild rice. Coleslaw is also present on this menu followed by house fries and potato chips.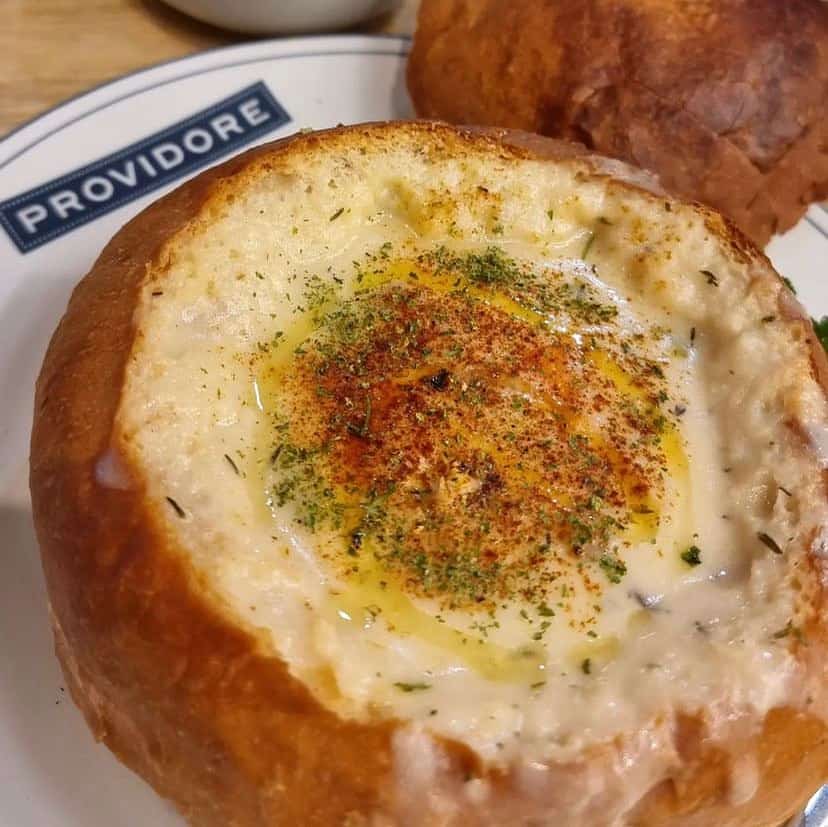 Providore Menu Delivery
Ordering Your favorite Providore food items is made easier and hassle-free simply by going to foodie PH for your orders or you can also use Foodpanda and Grabfoods for faster transactions. 
Social Media Pages
Follow, engage, and savor the exclusivity – from tantalizing sneak peeks to irresistible offers. Your support ignites their passion for crafting remarkable dining moments. Let's explore the world of flavors together, one plate at a time.
Facebook: https://www.facebook.com/RaintreeProvidore
Instagram: https://www.instagram.com/providoreph
Twitter: https://twitter.com/raintreeprovi
Website: https://www.raintreehospitality.net/providore
Frequently Asked Questions
Does Providore accept credit cards? What are their payment methods?
Providore accepts major credit cards or debit cards or prepaid cards also they accept cash payments.
Providore, are they halal certified?
No. Providore is a nonhalal-certified restaurant that offers alcoholic beverages and other dishes containing haram meats.
What are Providore's business hours?
Providore restaurant is open from 10:00 in the morning until 10:00 at night.
Where is Providore located?
Providore is located in SM Aura Premier, Taguig Metro Manila.
Conclusion
A really beautiful restaurant with a cozy ambiance and nice service crews. The Providore menu has a lot to offer since everything that you need is already on their menu. The food is exceptionally delicious plus the place itself is really cozy and has a nice atmosphere that will make you feel at home. Never a dull moment at this place since they also had sounds in their restaurant which they played classic good sounds. If you're looking for a relaxing place with a great set of meals Providore is the place to go. Highly recommended for everyone.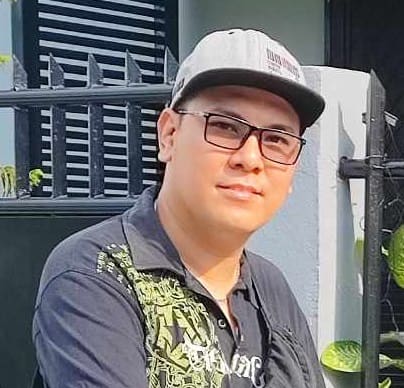 Hi! I'm Nivek Strife, the person who made MenuPH. I'm the one who added most of the popular menus you see on this website, and I really hope you enjoy them! Feel free to check them all out.
Growing up, I was surrounded by lots of tasty foods, like the classic Adobo and the sweet Leche Flan. That love for the many flavors of the Philippines is what got me excited about adding to MenuPH. When I learned how to make websites, I saw the need for a place to show off all the amazing Filipino dishes, and that's how MenuPH started.
MenuPH isn't just a website; it's like a fun journey into food. I've teamed up with famous chefs and found great places all over the Philippines to bring you a bunch of menus that show off the best of Filipino cuisine. Whether you're into the usual dishes or new twists, MenuPH is here to guide you through the rich world of Filipino flavors.
With MenuPH, my aim is to help local businesses, talk about good food choices, and make a group of friends who love food. No matter if you like fancy restaurants or street food, MenuPH has something for you. Come join me on this food adventure as we find great places, taste real flavors, and enjoy the unique food traditions that make the Philippines awesome.