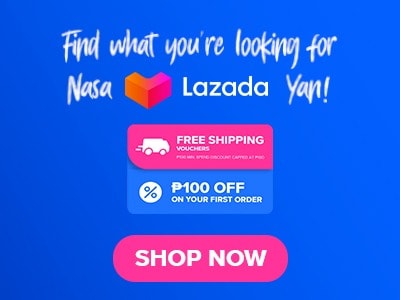 If you are looking for a place to visit and eat some delicious Chinese dim sum items like Siomai, then there is no better place to visit than Siomai House. Siomai House is a well-known and beloved food stall in the Philippines, specializing in serving a variety of delicious and affordable Siomai items. Siomai, a type of Chinese dim sum item, is the highlight of the Siomai House menu, offering a range of flavors and combinations that are popular with their customers, especially the locals. Siomai House has become a go-to destination for those who are looking for quick and satisfying Chinese-inspired snacks due to its convenient location.
Below, you'll find the updated list of Siomai House menu prices.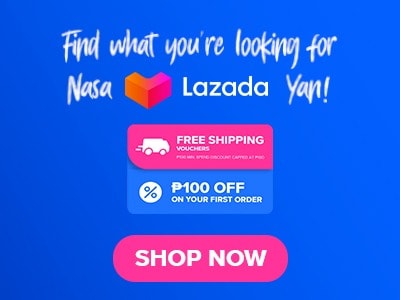 Menu Items
Price (PHP)

A La Carte

Siomai
85

Combo

Siomai & Gulaman
92
Siomai & Rice
85

Set Meal

Siomai, Rice & Gulaman
112

Side & Sauce

Chili Garlic
132

Beverage

Arnibal & Gulaman
27
About Siomai House
Siomai House is a popular food stall in the Philippines that specializes in serving siomai, a traditional Chinese dumpling that consists of seasoned ground meat filling wrapped in a thin dough wrapper. Siomai House offers a variety of siomai flavors and other Chinese-inspired dishes which makes it a go-to spot for quick and tasty snacks or meals. The brand is known for its affordable and delicious Siomai options, as well as its convenient locations in malls, food courts, and other high-traffic areas.
Siomai House Menu
Below is the list of the Siomai House foods that are currently available in their stores.
Siomai
Siomai is undoubtedly the highlight dish at Siomai House. Each siomai at Siomai House is a little masterpiece, with a blend of finely minced meat seasoned to perfection and encased in a thin, translucent wrapper. The flavors burst forth with every bite, a wave of umami and flavors that are subtly enhanced by the aromatic presence of sesame oil and hints of ginger on top. Each siomai item at Siomai House has a perfect texture, with the tender meat complemented by the gentle chew of the wrapper.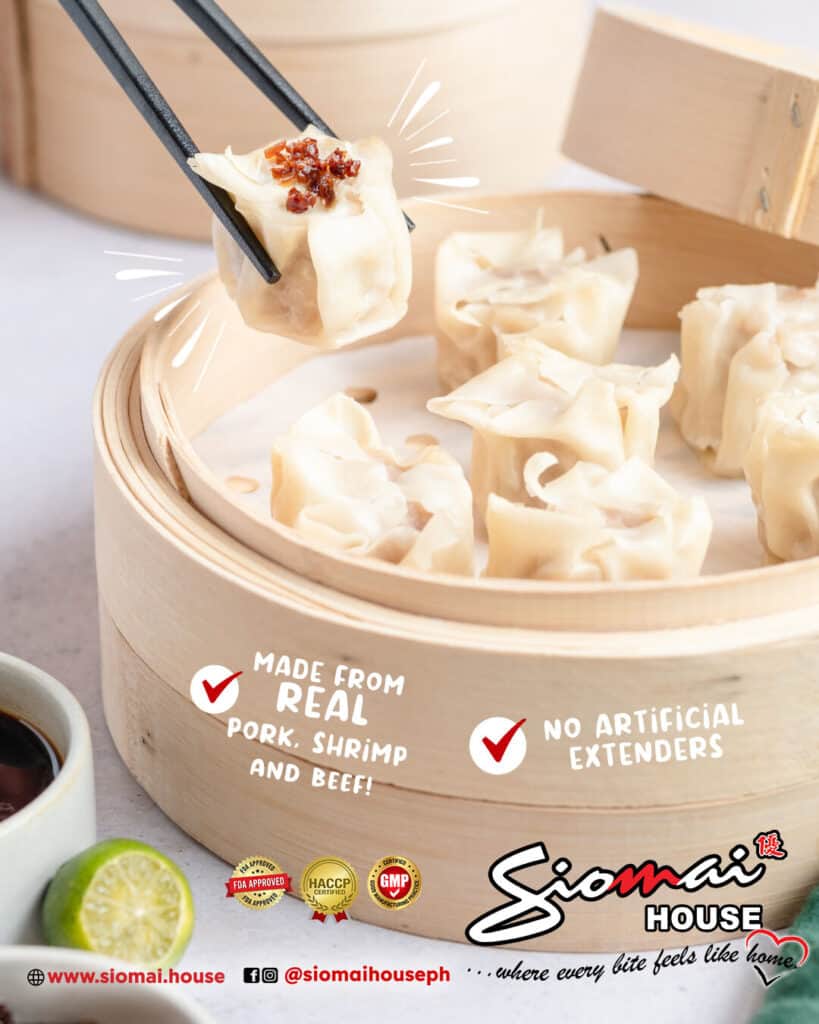 Siomai & Gulaman
Paired with Siomai House's specialty which is the siomai, this menu of Siomai House is made up of a few siomai dishes with a cooling glass of gulaman which is considered by many a match made in heaven in terms of taste and affordability. The contrast between the savory, bite-sized siomai and the soothing, slightly sweetened gelatin of the gulaman gives a satisfaction that is good for anyone's stomach. The gulaman's softness and fluffiness provide a perfect counterpoint to the siomai's heartier character. This combination is a testament to the versatility of Filipino cuisine and how it can seamlessly pair different flavors and sensations to create a culinary experience that is both satisfying and refreshing.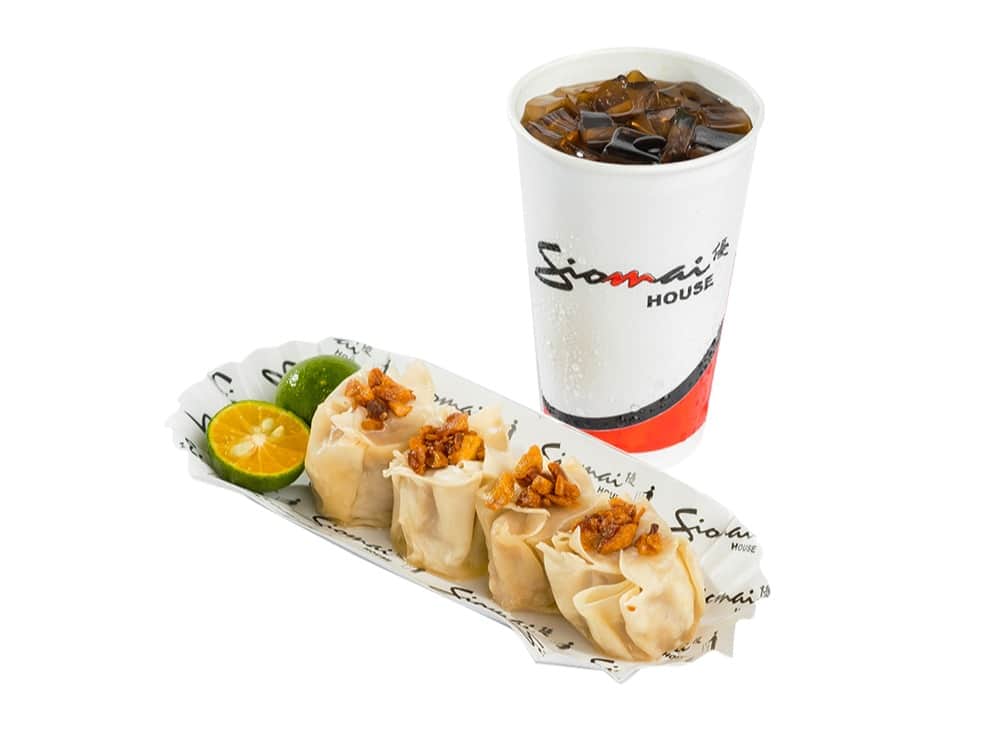 Siomai & Rice
For those who are looking for a heartier meal at Siomai House, this menu is the perfect option as it offers the comfort of a classic Filipino staple paired with the savory satisfaction of Siomai. The delicious dim sum item is put on top or on the side of a bed of perfectly cooked rice, creating a delightful contrast in flavors and textures. The rice serves as a canvas for the siomai's intricate flavors, soaking up the essence of the seasonings and juices. It's a simple yet fulfilling combination that highlights the perfect blend of two cuisines from Chinese dim sum to Filipino comfort food.
Siomai, Rice & Gulaman
The ultimate trio from the Siomai House menu. These three items represent a complete meal that captures the essence of Siomai House. It has a combination of flavors, textures, and sensations that come together to create a dining experience that could satisfy both hunger and cravings. The tender siomai, the comforting rice, and the refreshing gulaman make for a perfect combination of flavors that reflects all Filipino's tastes and preferences. It is a meal that is both familiar but still enjoyable, a journey through tradition and innovation that leaves you satiated and content.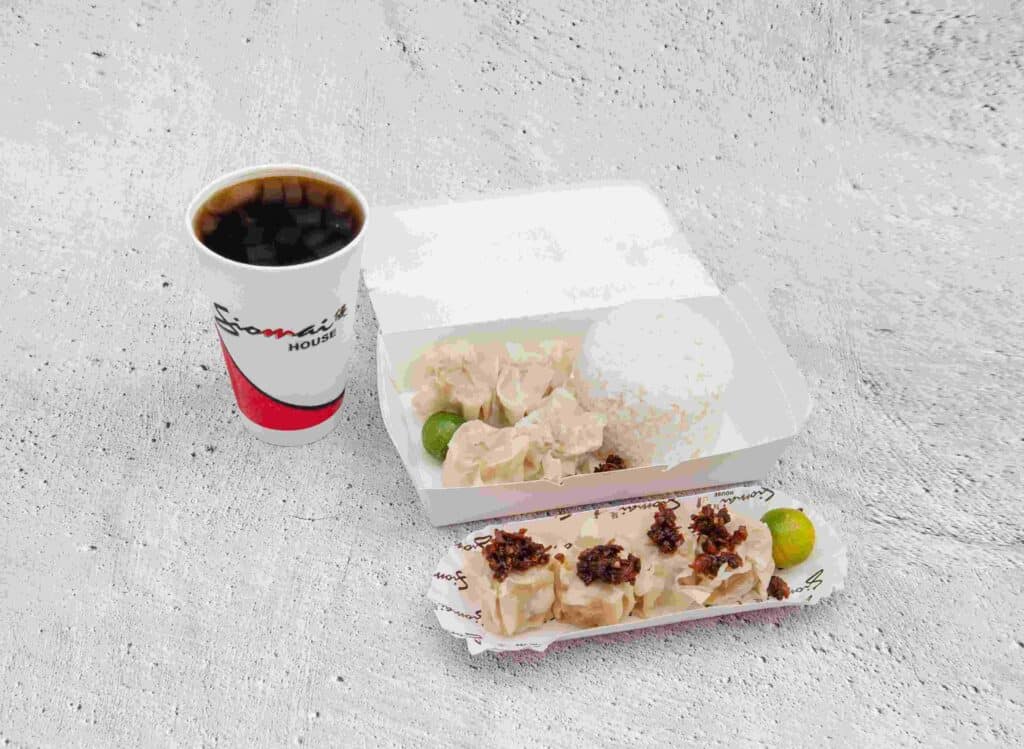 Chili Garlic
No visit to Siomai House is complete without a taste of their Chili Garlic sauce. This condiment packs a punch of heat and umami that elevates each variety of siomai from Siomai House to new heights in terms of satisfaction. The fiery kick of chili is balanced by the savory notes of garlic, creating a flavor profile that's bold, invigorating, and utterly addictive. The chili garlic sauce from Siomai House is proof of how a simple blend of ingredients can transform a dish and take it to the next level.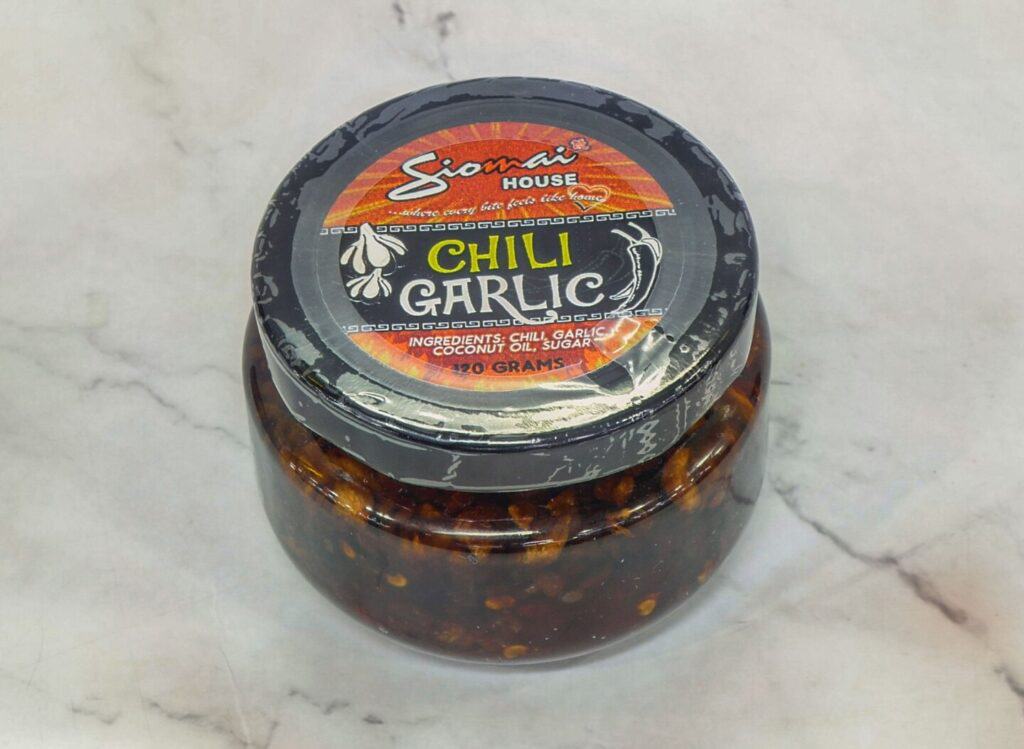 Arnibal & Gulaman
The pairing of arnibal and gulaman is a popular tradition in Filipino cuisine. The arnibal's deep sweetness and caramel notes complement the mild and slightly floral taste of the gulaman. The contrasting textures of the syrup and the jelly create an exciting combination of effects on the diner's palate. Diners can experience the rich, syrupy sweetness of the arnibal placed against the bouncy and refreshing gulaman.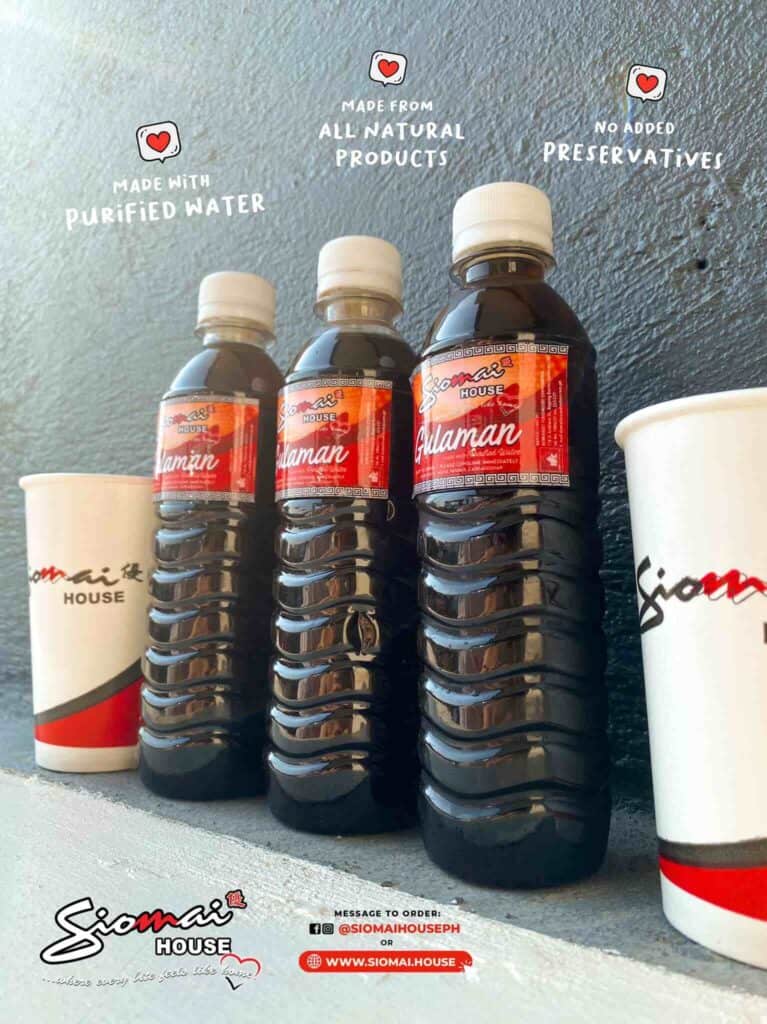 Siomai House Menu Delivery
Siomai House's menu delivery directly takes their delicious and affordable Siomai items straight to your doorsteps! This menu makes it very convenient for Siomai House's regular customers as they will be able to view their menu anytime and anywhere they want. For an easier way to order, you can also download third-party delivery services like FoodPanda or GrabFood on your mobile devices and order your favorite Siomai dishes from there.
Social Media Pages
Meet Siomai House, the perfect place to enjoy delicious bite-sized treats full of amazing flavors. Connect with them on social media to see the wonderful world of their tasty foods. Each piece they offer is a mix of old-fashioned tastes and new, exciting ideas that will make your taste buds very happy. Get ready to add a bit of siomai magic to your social media feed!
Facebook: https://www.facebook.com/siomaihouseph
Instagram: https://www.instagram.com/siomaihouseph
Website: https://www.siomai.house/contact/contactus
Twitter: https://twitter.com/siomaihousePH
TikTok: https://www.tiktok.com/@siomaihouseph
YouTube: https://www.youtube.com/@siomaihouseph
FAQs
Where is Siomai House located?
Multiple Siomai House shops can be found in both Bohol and Cebu, provinces of the Philippines in the Visayan region.
What type of cuisine does Siomai House serve?
Siomai House primarily serves Filipino-Chinese cuisine, with a focus on siomai.
Are there vegetarian options available at Siomai House?
No, Siomai House primarily specializes in siomai, which is made with meat fillings
Is Siomai House family-friendly?
Yes, it is generally considered to be a family-friendly place.
Does Siomai House have any signature dishes?
Yes, Siomai House is known for its signature siomai dishes, particularly its various flavors of siomai.
Conclusion
Siomai House is a popular and go-to dining destination for most Siomai lovers in the Philippines. This food stall offers a diverse menu of siomai dishes and other Chinese-inspired snacks and a convenient and affordable option for those who are craving flavorful and satisfying bites. Siomai House's commitment to providing delicious and quality food has made it become a go-to place in the hearts of both locals and tourists, making it a staple choice for a quick and tasty meal.