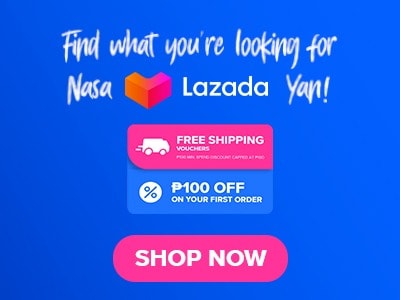 Experience the fiery, now, sweet, and savory sensation that features this restaurant. introducing Saemaeul! your next perfect destination for a flavorful Korean dining experience. This restaurant is indeed a haven for everyone who is seeking the real essence of Korean cuisine. Their menu features authenticity with a delightful touch of a modern twist. I am sure you are also excited about this Korean restaurant so let's dig in and experience the best of the best.
Below, you'll find the updated list of Saemaeul menu prices.
Menu Items
Price (PHP)

Barbeque

Yeoltan Bulgogi
390
Ogyeopsal
380
Samgyeopsal
380
Yangnyeom Pork Gui
380
Moksal
360

Stew & Soup

Soon Tofu Stew
370
Deonjang Jjigae
370
Kimchi Stew
370

Rice Noodles

Dolsot Bibimbap
350
Hot Noodle
290
Cold Noodle
290

Traditional Dishes

Japchae
360
Jeyuk Bokkeum
390
Seafood Pancake
370

BBQ Side Menu

Lunch Box
220
Sabal Self Rice Balls
190
Cheese Steamed Eggs
240

Soju

Original
250
Fresh
250
Peach
250
Apple
250
Strawberry
250
Grape Fruit
250
Green Grape
250
Blue Berry
250

Beer

San Miguel Light
80
San Miguel Pilsen
80

Softdrinks

Sprite
70
Coke
70
Coke Zero
70
Royal
70

Water

Mineral Water
40
About
Saemaeul is a casual dining restaurant that takes your Korean dining experience to new heights! Everything they offer in their menu is curated with utmost precision and passion by their chef to cater to a diverse collection catering to various moods and sophisticated palates. Their collection allows you to indulge in their barbecue collection, soups, and rice noodles even with traditional dishes. I'm sure you will find something to love in this restaurant that highlights experience and adventure.
Saemaeul Menu Best Sellers
Elevate your Saemaeul experience with this delightful best seller that allows you to experience the best of Saemaeul to give you an extra spice and flavor to your day.
Yeoltan Bulgogi – Indulge in the fiery sensation this Yeoltan Bulgogi is ready to give. It allows you to savor the masterpiece that is enriched with a spicy sauce that will tantalize your taste buds.
Japchae – This Japchae is indeed one of my favorite noodles of all time. their version is indeed of quality and taste. It features chew glass noodles in an array of delightful vegetables and savory sauce.
Samgyeopsal – Next on the list is the iconic Samgyeopsal which features a sizzling pork belly that is marinated to perfection to give you a flavorful and enticing bite.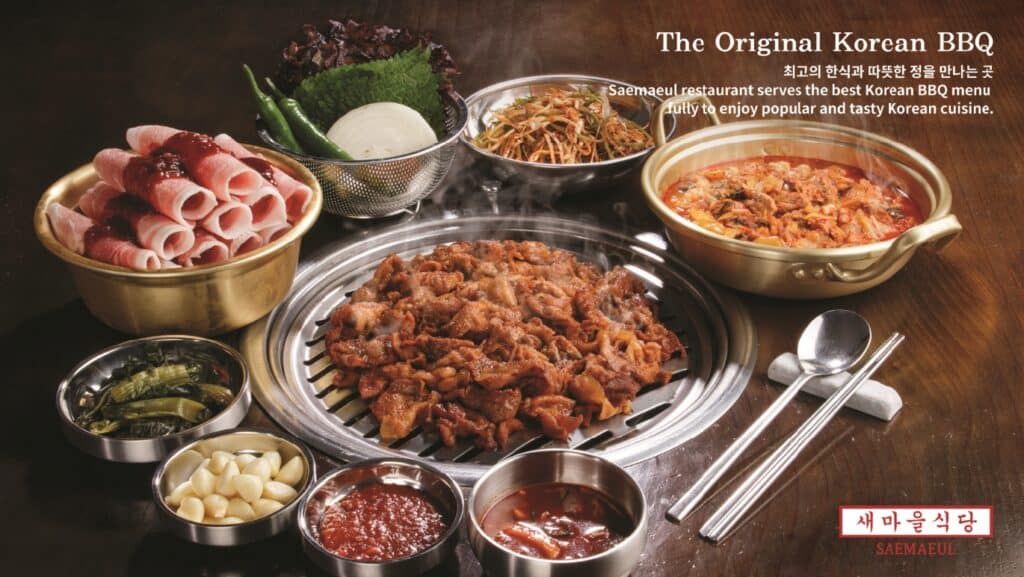 Jeyuk Bokkeum – Experience the spicy kick of this Jeyuk Bokkeum that features a delightful thinly sliced pork that is extra elevated with the savory and spicy sauce that deliciously flavored the entire meat.
Dolsot Bibimbap – This Dolsot Bibimbap is something to not miss here at Saemaeul. It allows you to dig into the flavorful and vibrant combination of race, and veggies that is elevated with a delightful savory sauce.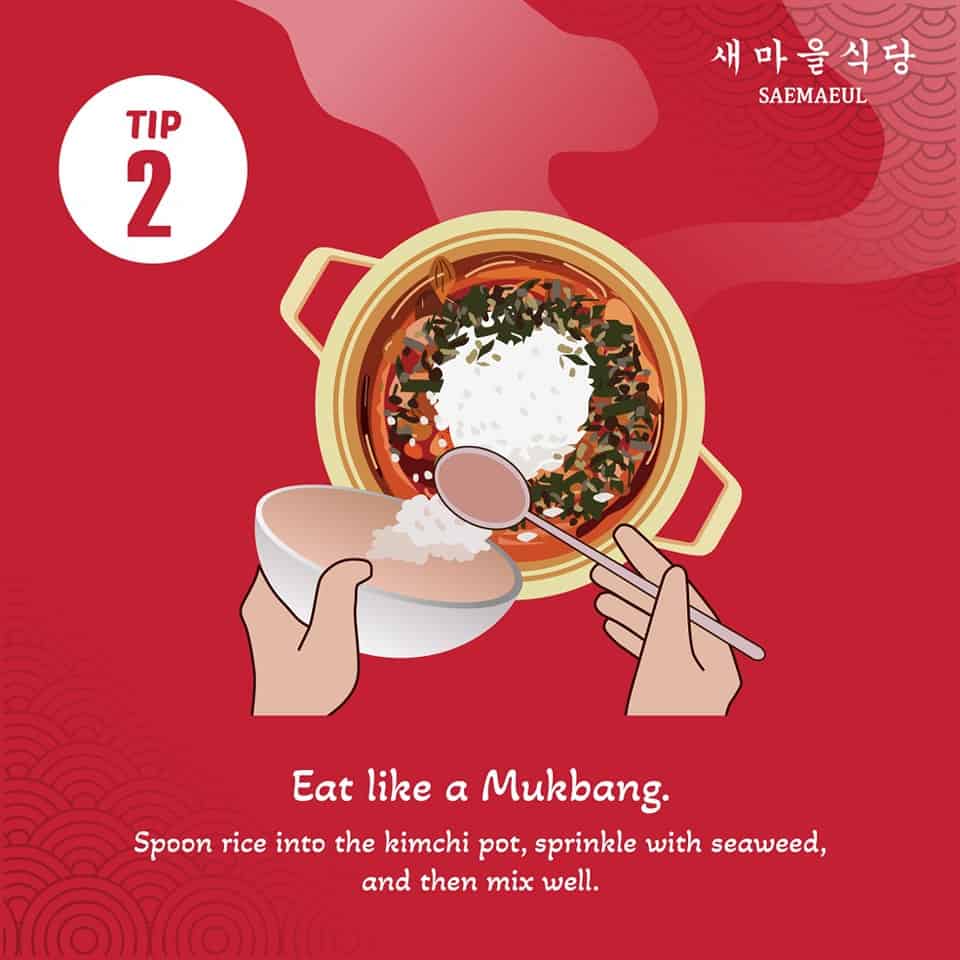 Barbeque
Experience the smokey goodness at Saemaeul highlighting varieties of Korean Barbeque dishes in which they take great pride.
Yeoltan Bulgogi – This Yeoltan Bulgogi is here to bring a delightful touch with sizzling flavors and exciting textures. It features a slice of meat that is enhanced with soy sauce and other Korean species.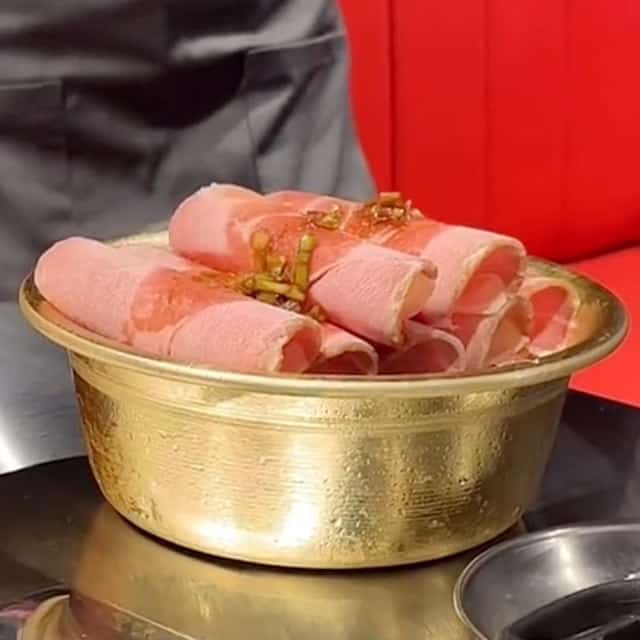 Ogyeopsal – This beloved Korean classic is here to give you a sizzling flavor of pork belly that will tantalize your entire dining experience. every bite has a joyful flavor and delightful taste.
Moksal – Join me in another exciting capture of new flavors with this Moksal that highlights pork meat that is both tender and flavorful and features a unique taste and unique flavors perfect for a new experience.
Yangnyeom Pork Gui – This Yangnyeom Pork Gui highlights your favorite pork with tantalizing yangnyeom sauce. It highlights a perfect balance of sweet and spicy giving you an explosion of taste and flavors.
Stew & Soup
Savor the absolute goodness of the Stew and Soup menu collection of Saemaeul that allows you to indulge in the steamy and delightful textures of stew from their Iconic Soon Tofu Stew down to their classic Kimchi Stew. Indeed there is so much to love in this restaurant and these stew wild definitely bring extra flavors to your dining.
Soon Tofu Stew – This soon tofu stew allows you to savor the magnifying textures of soothing flavors of Soon Tofu stew which is both silky and comforting. features tender tofu and gentle flavors of stew that will leave a great experience for your dining.
Doenjang Jjigae – Next on the list is this iconic Doenjang Jjigae. It is an action Korean barbeque favorite that captures your soul and transports you to the world of Korean favors. It boasts a delightful Korean soybean paste that creates a hearty and flavorful experience.
Kimchi Stew – Take the spicy kick you need for your day with this iconic Kimchi Stew. It allows you to sign in to the fiery touch of Kimchi with a delightful explosion of taste and textures. It is one of the famous Korean stews that are also well known here in the Philippines.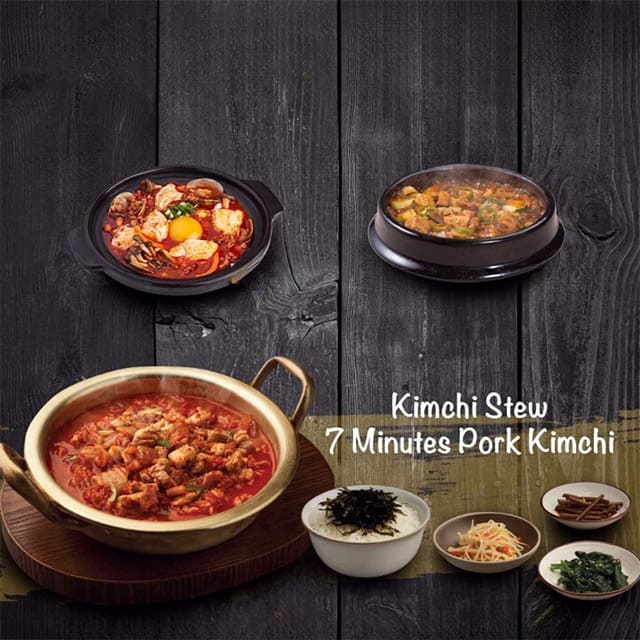 Saemaeul Menu Delivery
Unfortunately, Saemaeul does not offer any food delivery service in their store. In line with that, they really emphasize an unforgettable dining experience with their magnetic tale of Korean dining. I am sure you won't regret visiting this destination just for once especially if you are looking for a fun way and adventurous weekend bonding with your friend, special someone, and family.
Social Media Page
Follow them on social media to stay updated on the latest dishes, promotions, and events. Immerse yourself in the vibrant world of Korean cuisine and discover the true meaning of "saemaeul," or "new village."
Facebook: https://www.facebook.com/saemaeulph
FAQs
What type of cuisine does Saemaeul offer?
Saemaeul captures the best flavors of Korea with its iconic collection of authentic Korean dishes with a delightful touch of the modern style of dining.
What is Saemaeul known for?
Saemaeul is known for its authentic collections of Korean delicacies and one of its greatest pride is its Barbeque and Soup & Stew options.
What are the operating hours of Saemaeul?
Saemaeul is operating from 11 AM until 10 PM from Monday to Sunday.
Where is Saemaeul located in the Philippines?
You can experience authentic Korean dining if you visit them here at K-Park, L4, Glorietta 1, Makati, Philippines.
How can I reach Saemaeul's Staff?
You can reach Saemaeul by hopping on a call through their contact which I will provide below. You can also reach them out through their official Facebook account for your inquiries.
Contact Number: 0995 151 9920
Conclusion
In conclusion, Saemaeul is a very recommended restaurant for everyone who is looking for authentic taste and culinary Korean menus. They have a very diverse collection of authentic Korean cuisine that highlights the quality and delivers a great experience for your Korean dining. From their Yeoltan Bulgogi to the heartwarming stew and soup options, this restaurant is indeed a journey through the rich and joyful flavors of Korean cuisine. I love how they have established a good market regarding their Facebook account which adds a great point for everyone who is considering trying this restaurant. I am really delighted and my enthusiastic energy did not leave me until I left the restaurant, It won't surely be my last visit as I am looking forward to my next Saemaeul experience!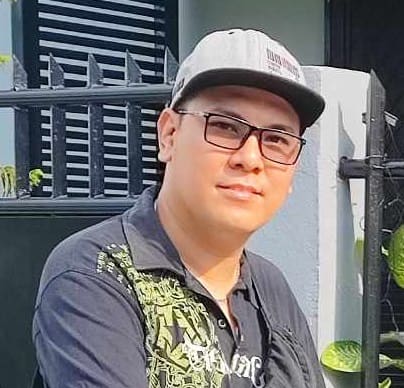 Hi! I'm Nivek Strife, the person who made MenuPH. I'm the one who added most of the popular menus you see on this website, and I really hope you enjoy them! Feel free to check them all out.
Growing up, I was surrounded by lots of tasty foods, like the classic Adobo and the sweet Leche Flan. That love for the many flavors of the Philippines is what got me excited about adding to MenuPH. When I learned how to make websites, I saw the need for a place to show off all the amazing Filipino dishes, and that's how MenuPH started.
MenuPH isn't just a website; it's like a fun journey into food. I've teamed up with famous chefs and found great places all over the Philippines to bring you a bunch of menus that show off the best of Filipino cuisine. Whether you're into the usual dishes or new twists, MenuPH is here to guide you through the rich world of Filipino flavors.
With MenuPH, my aim is to help local businesses, talk about good food choices, and make a group of friends who love food. No matter if you like fancy restaurants or street food, MenuPH has something for you. Come join me on this food adventure as we find great places, taste real flavors, and enjoy the unique food traditions that make the Philippines awesome.