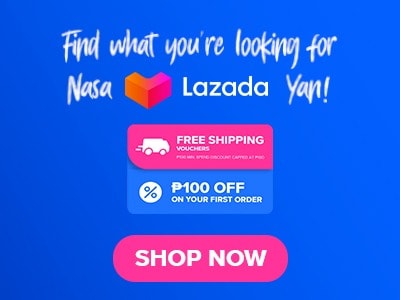 Are you looking for a place to go to chill and just relax? Are you a coffee lover? Great news I got you since again I have a recommendation. Coffee has always been an essential drink of every Filipino morning or daily routine, one cup is usually not enough to bring satisfaction, especially to coffee lovers just like me. Many Filipinos enjoy caffeine so much and the Coffee Rush menu might be your new favorite. Aside from coffee they also serve other meals that are truly satisfying so if you're not into coffee no worries. Have you heard about them before? Interested in our topic for today? If yes we are going to get to know them more and dive deeper into their menu to know what food items they serve and of course their prices. This is taking too long let's go! 
Below, you'll find the updated list of Coffee Rush menu prices.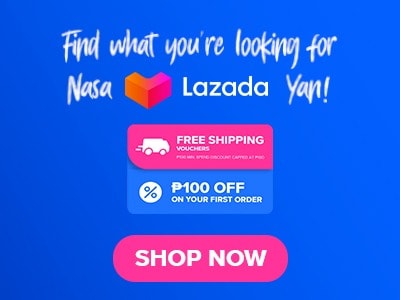 Menu Items
Price (PHP)

Pinoy rice bowls

Bicol Express
250
Sisig Pampanga
250
Beef Tapa
280
Bopis
220
Longganisa
220
Liempo
220
Laing
220
Boneless Bangus
250

Favorites

Sisig Pampanga
300
Bicol Express
280
Daing na Bangus
260
Laing
260
Sinigang sa Miso na Ulo-Ulo
380
Sinigang na Lechon
380

Pasta

Pomodoro
300
Carbonara
320
Aglio olio
280

From the farm

Cochinillo Platter
580
Herbed Chicken Platter Half
370
Roasted Beef Platter
550
Fried Chicken Whole
580

Appetizers

Buffalo Wings
350
Pork Chicharon
250
Fries
220
Sampler
380
Cheese Tofu
250

Hot (single/double)

ESPRESSO
50/—-
AMERICANO
50/75
CAPPUCCINO
80/115
CAFE LATTE
100/125
SPANISH LATTE
75/100

Cold (double)

AMERICANO
115
CAFE LATTE
120
SODA COFFEE
125
SPANISH LATTE
135

Hot Signature drinks (single/double)

CARAMEL MACCHIATO
115/140
CAFE MOCHA
110/135
WHITE CHOCOLATE MOCHA
115/140
COCONUT LATTE
120/150
POPCORN LATTE
120/150

Cold Signature drinks (double)

CARAMEL MACCHIATO
150
CAFE MOCHA
150
WHITE CHOCOLATE MOCHA
150
COCONUT LATTE
165
POPCORN LATTE
165
About Coffee Rush
Coffee Rush is located in Binangonan Rizal which is only a short drive away from the Metro. Located on the top of a hill, the Coffee Rush becomes popular with travelers over time since the view of their place is good with a great ambiance and they serve delicious foods. Trust me the scenic view of their place is really awesome and that great view got the attention of customers. While going to the restaurant their customers will get to experience beautiful views on the road. The view of Laguna de Bay and Metro Manila is also visible.
It's more enjoyable having coffee while facing beautiful scenery right? And, that concept of the Coffee Rush made them famous. The inside of the restaurant has decorations that also showcase Filipino heritage. Since the place is higher they often get fog on cool days giving their place Baguio feels though you're only in Binangonan. They serve non-coffee-based and coffee-based beverages and other dishes and favorites that are perfect with a great view.
Coffee Rush Menu Best Sellers
Here are sample best-seller items of Coffee Rush that you should try.
Cold Brew Original – Cold Brew version of the Coffee Rush has a smooth flavor without bitterness and a rich taste of sweetness. This one is really good especially if you really want to just relax with the view. Cold brew doesn't have that strong aroma of brewed coffee however it's smoother and sweeter at the same time since the coffee grounds used aren't exposed to high temperatures just like the brewed coffee that's why cold brew is usually less bitter and more flavorful. A great option if you're trying to cut your sugar intake.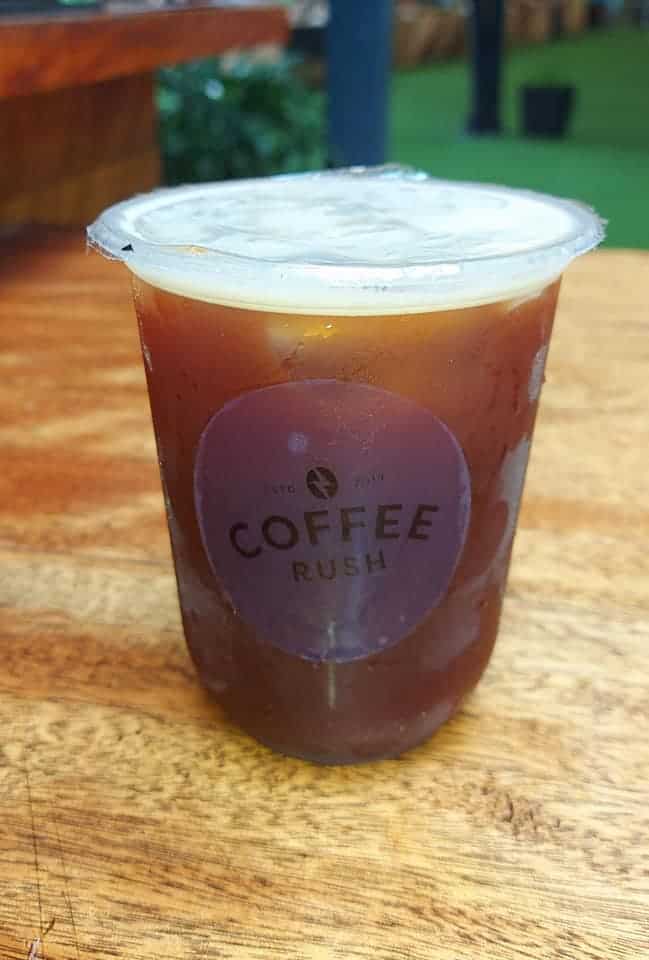 Cold Brew Caramel – I can describe a Coffee Rush version of cold brew caramel as sweet and savory at the same time. It is also smooth and for me really sweet with a taste of caramel but in a nice way. Cold brew caramel is recommended for sweet tooth and caramel flavor lovers.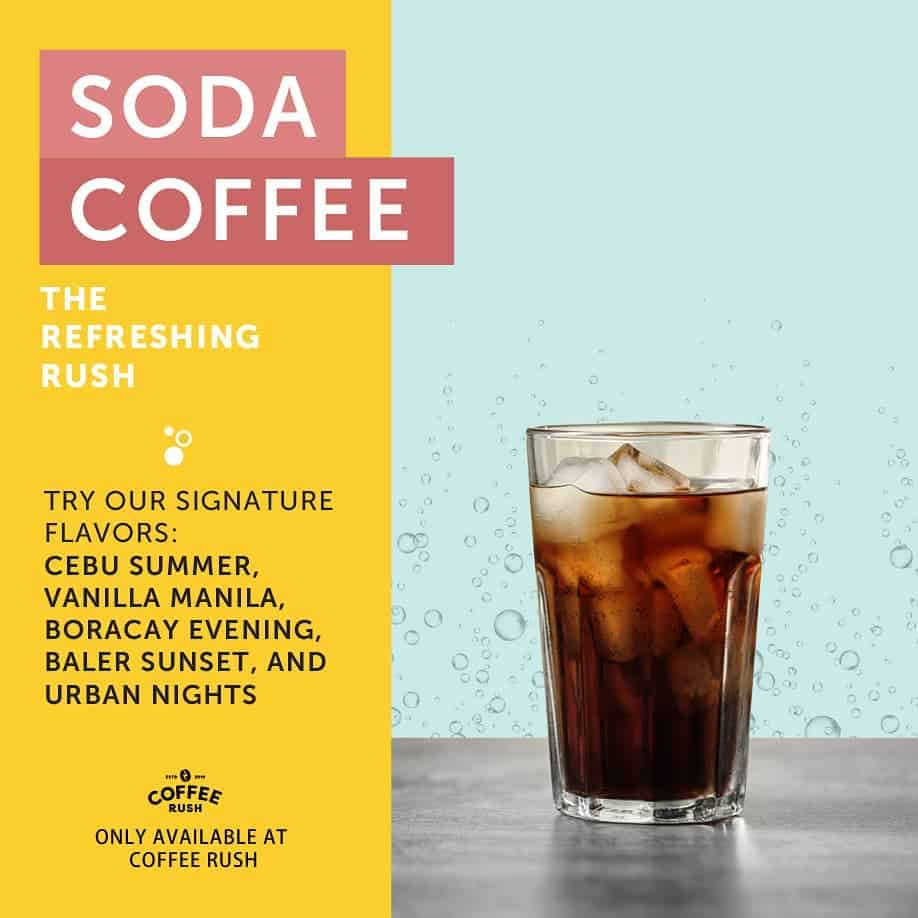 Oreo Cream Chip – Oreo cream chip version of the Coffee Rush is something that Oreo lovers out there cannot resist. This menu has a strong Oreo cookie flavor that is perfect with this cold drink. It is creamy, chocolatey, and delicious at the same time. Oreo cream chip is one of the most popular items on their menu and also a crowd favorite. It has a balancing sweetness as well. 
Dark Choco Chip – Dark chocolate chip version of the Coffee Rush is Luxurious and bittersweet at the same time but always and I think forever be tempting. Their Dark choco chip is a treat that is definitely rich in flavor, it has a more intense flavor that gives this drink an extraordinary finish. A must-try as well.
Matcha Frappe – Coffee Rush's version of Matcha Frappe menu is frosty and smooth with a sweet earthy taste. This one tastes gorgeous and for sure will keep you caffeinated and happy throughout the day. At first, I thought that it would be sweet to mask the bitter taste of the green tea however there's a good balance when it comes to the flavor of this drink. In general Green Tea Frappe has a similar taste to green tea ice cream.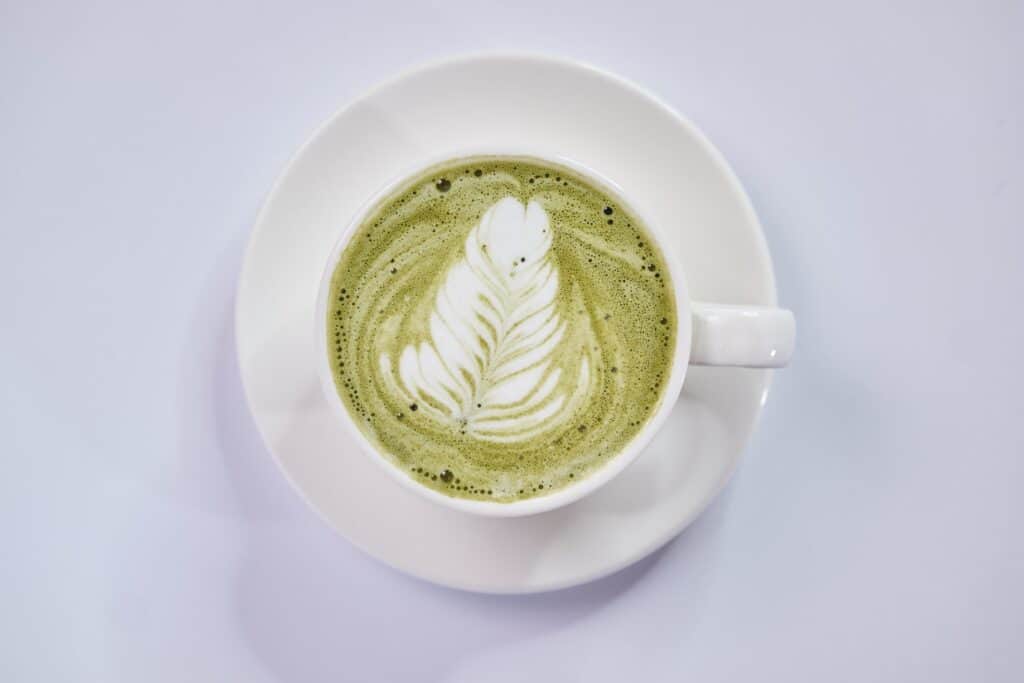 Favorites
On their favorite menu, they offer Filipino dishes that are already popular in our country. Sisig Pampanga is the first on the list which is sisig prepared the original way which means no mayonnaise. They also have Bicol Express which we totally enjoy since we love spicy food. Daing na bangus is also present on the list as well as their version of Laing. Other items on this menu are Sinigang sa Miso na Ulo-Ulo and Sinigang na Lechon.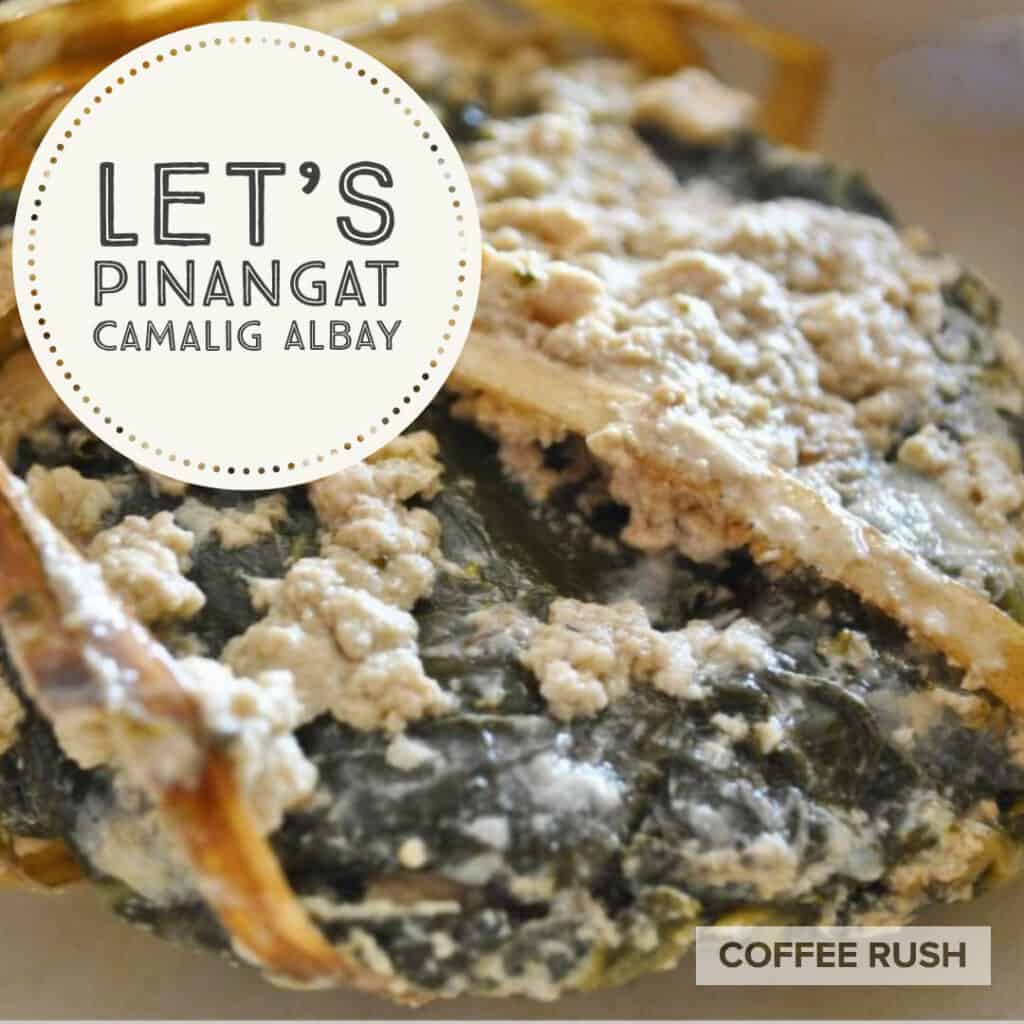 From the Farm
The farm menu of Coffee Rush highlights freshly cooked items. The first one on this menu is their Cochinillo Platter this one is really good and the pork is very tender since it is made with young pork. They also have Herbed Chicken Platter Half this one taste really good and is a nice choice. Roasted Beef Platter and Fried Chicken Whole are also available on this menu.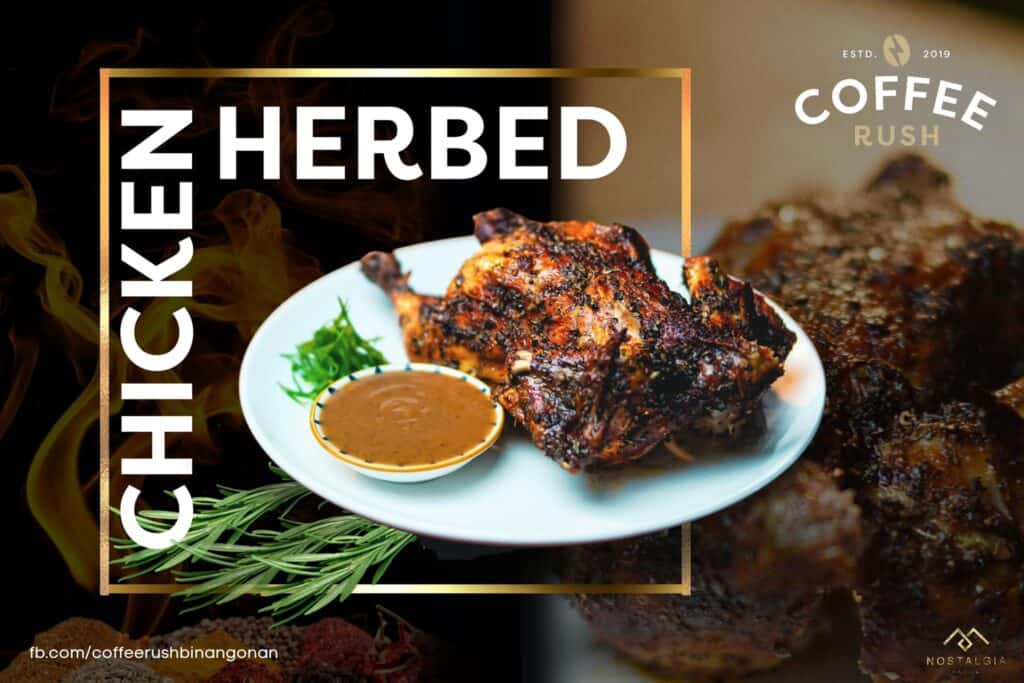 Coffee Rush Menu Delivery
Ordering your favorite coffee rush coffee and other products is made easier simply by sending a direct message on their Facebook account or you can order thru food delivery services like Foodpanda or any other delivery platforms available in your area.
Social Media Pages
Follow their social media channels for your daily dose of java joy, and be the first to know about the exclusive promotions, limited-time flavors, and captivating coffee culture explorations. Join the Coffee Rush family, where every sip tells a story. Let's sip, snap, and share our way to an epic caffeine adventure!
Facebook: https://www.facebook.com/coffeerusheastridge
Instagram: https://www.instagram.com/coffeerushtr
Website: https://coffeerushph.com/
YouTube: https://www.youtube.com/@CoffeeRush
FAQs
Is Coffee Rush halal certified?
No. coffee rush is not halal certified
What time does Coffee Rush operate?
They are open from Mondays through Sundays from 7:00 in the morning until 8:00 in the evening.
Where is Coffee Rush located?
They are located at Eastridge executive village, Binangonan Rizal.
Can I bring my dog to Coffee Rush?
Yes, actually Coffee Rush is a pet-friendly establishment so you may bring your fur baby with you without a problem.
Does Coffee Rush need reservations?
No need for you can actually walk in but they also accept reservations.
What are the payment options in Coffee Rush?
They accept credit cards and cash.
Conclusion
A very nice place to go if you're looking for a great view while relaxing and enjoying your coffee or meal. This place is clean and well-maintained it also has a great view. They offer very good customer service here and their crews inside the restaurant are polite and easy to deal with, they also serve fast and that's a big plus. The place has a wide space to you can move freely inside their restaurant. All of the Coffee Rush's menus are amazing, especially their frappes and coffees. Highly recommended place for everyone who loves to have a nature trip while relaxing and enjoying a good cup of coffee.