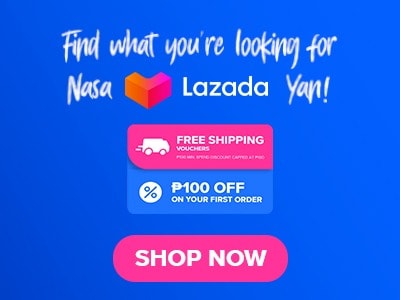 The Cru Steakhouse menu features expertly prepared fresh salads, hand-cut steaks, and decadent desserts. The trademark restaurant of the Manila Marriott Hotel is the ideal place to unwind after a long day of work, shopping, or touring at Newport World Resorts, previously Resorts World Manila. Cru Steakhouse, which is housed within the Marriott Hotel in Newport, offers both Australian and American beef. Prime beef, super. This restaurant is well-known for its Super Prime Wisconsin US Beef, which is held for 21 days while being carefully regulated for temperature and humidity to preserve the greatest flavor and aroma.
Below, you'll find the updated list of Cru Steakhouse menu prices.
Menu Items
Price (PHP)

Appetizers

Boneless Chicken Wings
610
Cru Crab Cakes
700
House Smoked Angus Beef Carpaccio
660
Atlantic Salmon Tartare
690
Seared Goose Liver
810
Pan Roasted Scallops
710
Seared Yellow Fin Tuna
660

Salads

Grilled Seafood Salad
710
Cru Caesar
600
Organic Tomatoes
570

Soups

Caramelized Onion
360
Wild Mushroom
410
Chicken and Homemade Sausage Gumbo
390

US Certified Angus Beef Prime

Rib Eye (250g)
2850
Striploin(250g)
2200
Tenderloin(250g)
2950
Rib Eye(350g)
3200
Striploin(350g)
2650
Tenderloin(350g)
3250
Rib Eye(500g)
4850

Cast Iron Specials

Grilled Australian Lambrack
2500
Grilled Pork Belly
980
Garlic Baked Jumbo Asian Tiger Prawns
1500
Grilled Salmon Fillet
1600
Grilled Yellow Fin Tuna Steak
1500

CRU Sides

Vegetables
190
Starch
190
Sauces
190

Contemporary CRU Plates

Surf and Turf
2700
Fried Chicken
1100
Pork and Beans
1200
Line Caught
1500

3 Course Set Menu

Set A
3700
Set B
3200
Vegan Set Menu
1500

4 Course Set Menu

Set A
3800
Set B
4600

Dessert Tray

Dark Cherry Yoghurt
250
Salted Caramel Supremo
250
Coconut Citrus Tropical
250
Mille Feuille Noisette
250
French Apple Tart
250
Chilled Chocolate Fondant
250

Beverages

Sparkling Wine
550
Beringer Founder's Estate
550
Penfolds Koonunga Hill Chardonnay
550
Grant Burge Benchmark
275
Canyon Road, USA
275
Starborough Sauvignon Blanc
432
Penfolds Koonunga Hill Shiraz
600
Matua Valley Marlborough Pinot Noir
550
Wolf Blass Yellow Label Cabernet
550
Grant Burge Benchmark Cabernet
275
Canyon Road, USA Red Wine
275
Red Rock Reserve
500
Montes Alpha Cabernet Sauvignon
1000
Don Perignon Vintage
16500
Moet et Chandon Brut Imperial
6500
Moet et Chandon Rose Imperial
7300
Moet et Chandon Brut Imperial (half)
3500
Zonin Prosseco Brut
2350
Vickery Watervale
3400
Pikes Hills and Valleys
2500
Biologico
3100
Llauri Tavo
1565
Pebble Lane
2550
Lionel Osmin La Reserve
2500
Matua Valley Sauvignon Blanc
2000
Chateau Montelena Napa Valley
8000
Sterling Vineyards Napa Valley
3650
Beaulieu Vineyard
3000
Jules Taylor
3000
Sterling Vintners
2750
Canyon Road Chardonnay
1150
Grant Burge Chardonnay
1150

Pinot Noir

La Crema Sonoma
4500
Murphy Goode
3250
Pebble Lane
2800
Matua Valley
2250

Merlot

Beringer Napa Valley
5500
Freemark Abbey Napa Valley
5000
Genesis Resera
2500
Red Rock Reserve
2100
Canyon Road
1150

Shiraz

Stags Leap USA
6700
Penfolds Bin
6250
Wolfblass Grey Label
6200
Shaw and Smith
4500
Elderton Barossa
3950
St. Hallet
3100
Gerard Bertrand
2085

Cabernet Sauvignon

Stags Leap USA
8000
Beringer Napa Valley
7250
Beauliey Napa Valley
5850
Klein Constanstia Estate
4800
Kendall Jackson Grand Reserve
4750
Wolf Blass Gold Label
4200
Valdivieso Single Vineyard
3200
Beringers Founders Estate
3200
Sterling Vintners
2700
Grant Burge Benchmark
1150

Classic Cocktails

Bellini
475
Gin Fizz
375
Corpse Reviver
450
Vesper
375
Manhattan
450
New York Sour
450
Old Fashioned
450
Grasshopper
375
Brandy Alexander
475
About Cru Steakhouse
Before we get into the main highlights of this restaurant, it is important to know its roots and what it is. There isn't much history as to how this restaurant was founded. So in this section, it is better to explain the history of where it is located and what a steakhouse is. In the 1950s, the Marriott network had just two hotels.
A Quality Inn airport hotel close to Washington, D.C., was the first to open. then a few years later, the Twin Bridges, another hotel close by. Marriott became a household name once the second motel opened. However, the Key Bridge property is still in use, although as a full-service hotel. The Twin Bridges building was destroyed in 1990. A steakhouse is a restaurant, mostly in North America, that specializes in steaks and chops. Other beef cuts may be available at contemporary steakhouses.
Cru Steakhouse Menu Best Seller
Signature Cru Crab Cake – The choice to begin with the Signature Cru Crab Cake is always the appropriate one. Between three pieces of little crab cakes, there is celenac apple slaw and cajun remoulade that has been fried and coated on the top and edges. Crab cakes have a flavor that is comparable to fish. It doesn't, however, leave a fishy flavor in your mouth. This is so that the fishy flavor of most crab cakes may be hidden by seasoning. Highly-recommended Cru Steakhouse menu to try.
Amuse Bouche – They fall under the category of little, bite-sized appetizers. As guests wait for their food orders to arrive, chefs provide them amuse-bouche. It's a method of welcoming visitors and showing them some extra love. Amuse-bouches are distinct from appetizers in that they are never requested by customers from a menu; rather, they are offered when the chef sees fit and are always complimentary. These are offered to guests as a taste of the chef's cooking style and to get them ready for the meal. Its direct translation from French is mouth amuser.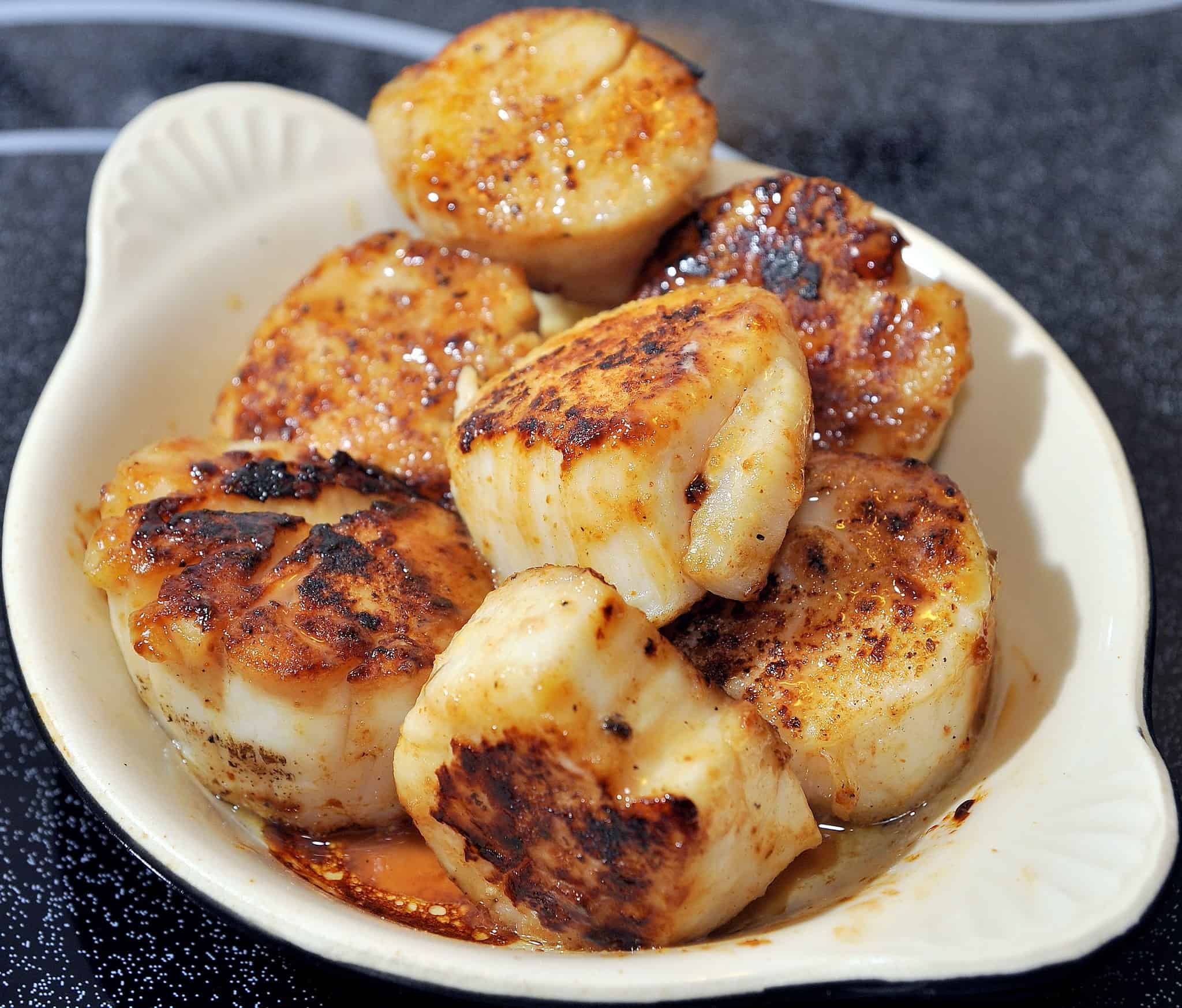 Seared US Scallops – In a hollandaise sauce, plump and flabby US scallops are paired with a spicy shimeji mushroom and pickled onions for a glossy appearance. The flavors of clams and oysters, scallops' relatives, are very similar. They also possess the sweetness of lobster and crab. They have a delicate nutty flavor reminiscent of hazelnuts and almonds and are flavorful, buttery, and sweet. However, they lack the same constancy.
Grilled Norwegian Salmon Fillet – Norwegian smoked salmon is differentiated by its peachy-pink color, leaner texture due to lower fat content, and more powerful scent. It also has a more intensely smokey flavor than Scottish salmon. For fish lovers, this Cru Steakhouse menu is a must.
Almond Lychee Panna Cotta with Roasted Grapes – Panna cotta, or literally cooked cream, is one of the most popular and frequently requested sweets. It originated in Piedmont and is made of milk and sugar. There are several flavors and variations. It makes the ideal dessert to have at the conclusion of dinner because of its subtle sweetness, silky texture, and graceful plating. Gelatin is now nearly always used to make panna cotta, giving it a silky mouthfeel and melt-in-your-mouth consistency. Nevertheless, depending on the type of dairy utilized, you may produce a wide spectrum of flavor and richness.
Cru Steakhouse Unlimited Steak Menu
At Cru Steakhouse, savor expertly cooked, hand-cut steaks, crisp salads, and delicious desserts. Any meat lover will not want to miss Marriott Manila's Cru Steakhouse's ongoing promotion on their ribeye steak if they want to treat themselves to a high-quality steak. You may order an appetizer of Sustainable Shrimp Cocktail for P2,300 (net price per person), and a bowl of Mushroom Soup to go with your limitless supply of U.S.certified Angus ribeye. You can indulge in an Apple Tart served as dessert.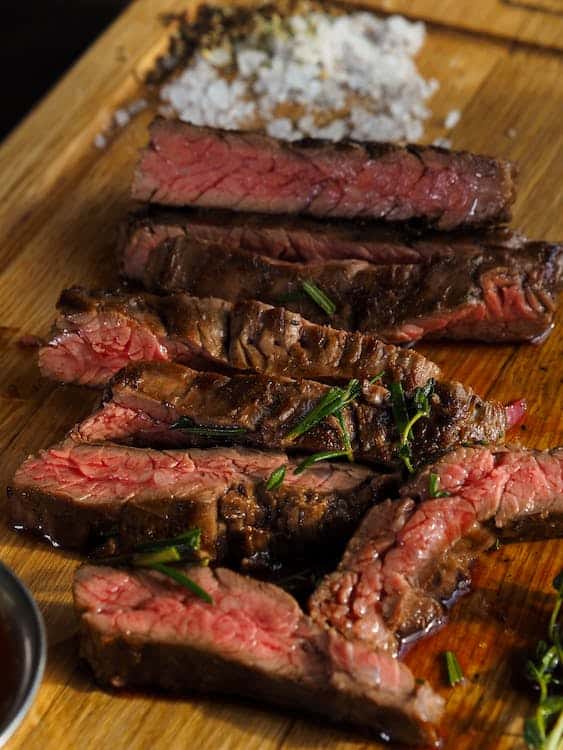 Every Wednesday through Sunday, Cru Steakhouse reopens for dine-in business. The famed restaurant is returning Unlimited Steak eating, which was formerly offered in the Greatroom and outside, to heighten the excitement. The Marriott Hotel Manila's Cru Steakhouse is prepared to reopen for business, guided by the brand's steadfast Commitment to Clean and with rigorous adherence to official regulations. Feel confident in their safety procedures as soon as you enter the restaurant, where ServSafe-certified and fit-to-work chefs and servers will greet you and bring your preferred food. Through menu displays using QR codes, choose conveniently.
Promos
As a Marriott Bonvoy member, you may enjoy greater discounts while tasting more. For walk-in and overnight visitors at more than 2,700+ locations in the Asia Pacific, you may receive up to 20% in special F&B savings and earn up to 10 points for every USD qualifying spend, depending on your location and membership status. At the Manila Marriott Hotel, you may get up to 30% off dining and drinking as a member of Club Marriott.
Cru Steakhouse Menu Delivery
Delicious meals supplied at the on-site restaurants of the Marriott Manila may now be purchased through on-demand delivery services. You want the US Certified Angus Prime Rib Steak from Cru Steakhouse, the home-cooked meals from Marriott Café, and the bread and pastries from Marriott Café Bakery. Use Delishvery, the favored meal delivery service of Resorts World Manila, as well as GrabFood, Foodpanda, or Pickaroo to get these and other items delivered.
Talk to Cru Steakhouse Philippines Staff
If you need to talk with the Cru Steakhouse staff, you can reach them by going to their official website. Otherwise, you can call/text them or send them an email using the information below:
Contact No.: 63289889999
Email: [email protected]
Conclusion
The Cru Steakhouse menu aims to reproduce the flavor of premium grilled beef and other ingredients. Hand-cut, hand-seasoned, and expertly cooked steaks are used. Fresh salads are served, and the sweets are to die for. The multi-awarded restaurant radiates a refined eating atmosphere thanks to its chic open-themed kitchen and modern decor.
Truly, every meat lover will agree that biting into a succulent steak is one of life's most pleasurable pleasures. They improve this experience at Cru Steakhouse. Introducing dry aging, a novel process that hangs the meat in cold storage space. From ten to twenty-eight days, the meat is preserved at a precise temperature and humidity level, and when it is finished, it has a new range of flavors and depth. Cut deeper into the US Prime Rib Eye, a hallmark of Cru Steakhouse, and discover a world of taste and substantial enjoyment.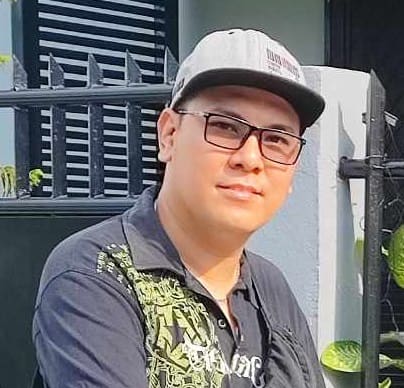 Hi! I'm Nivek Strife, the person who made MenuPH. I'm the one who added most of the popular menus you see on this website, and I really hope you enjoy them! Feel free to check them all out.
Growing up, I was surrounded by lots of tasty foods, like the classic Adobo and the sweet Leche Flan. That love for the many flavors of the Philippines is what got me excited about adding to MenuPH. When I learned how to make websites, I saw the need for a place to show off all the amazing Filipino dishes, and that's how MenuPH started.
MenuPH isn't just a website; it's like a fun journey into food. I've teamed up with famous chefs and found great places all over the Philippines to bring you a bunch of menus that show off the best of Filipino cuisine. Whether you're into the usual dishes or new twists, MenuPH is here to guide you through the rich world of Filipino flavors.
With MenuPH, my aim is to help local businesses, talk about good food choices, and make a group of friends who love food. No matter if you like fancy restaurants or street food, MenuPH has something for you. Come join me on this food adventure as we find great places, taste real flavors, and enjoy the unique food traditions that make the Philippines awesome.