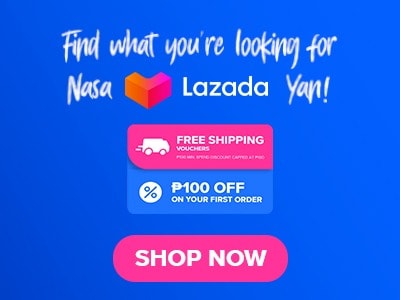 Are you in the mood for an unlimited experience that takes your juicy and meaty bites to new heights of dining? Well, today I got you covered! Don't miss out on savoring the ultimate sets from Ogane that feature varieties of Unlimited Sets highlighting Asian delicacies. I am sure you are also excited about this restaurant because we rarely talk about restaurants that offer unlimited options. Well, today is a different day and let's dig in with their menu collection.
Below, you'll find the updated list of Ogane menu prices.
Menu Items
Price (PHP)

Unli Sets

Unli Set A
599
Unli Set B
599
Unli Set C
699

Other Sets

Unli Pork, Beef & Chicken
549
Unli Pork & Beef
499
Unli Pork
399
About Ogane
Ogane is a casual dining restaurant that is famous for its variety of mouthwatering dishes from Unli Pork, Unli Beef, or Unli Pork Beef and Chicken. Every set they offer is a delightful assortment of meat and varieties of side dishes that certainly elevate your dining experience. Ogane is a Korean restaurant that is passionate about bringing the authentic and original flavors of Korean delicacies that are most beloved here in the Philippines.
Ogane Menu
Experience their Unli Set which is made for you to satisfy your flavorful cravings and challenge your appetite with these mouthwatering assortments that will surely hit the spot.
Unli Set A
This Set features a delectable assortment of goodies that offer a genuinely enjoyable eating experience. This set has a wonderful assortment of pork and beef, making it ideal for anyone looking for a hearty feast. To satisfy your thirst, pair your meal with a cool glass of iced tea. Unli Set A doesn't end there; it also includes a variety of delectable side dishes such as enoki mushrooms, fresh shrimp, kimbap, delicious scallops, and cheese.
If you're looking for something crunchy, try the delicious tempura and chicken strips. If that isn't enough to whet your hunger, you may round up the meal with a satisfying bowl of ramen. Unli Set A genuinely caters to everyone, delivering a pleasant and pleasurable eating experience.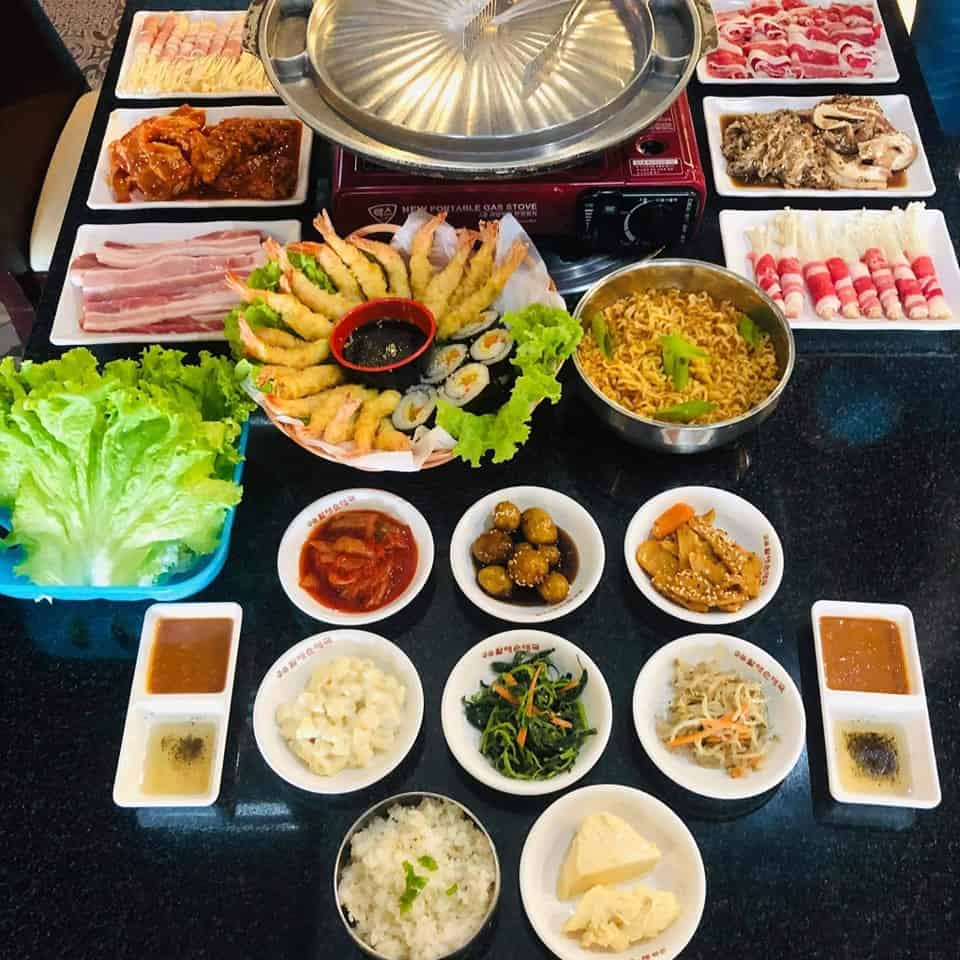 Unli Set B
Ogane's Set B features an appealing selection of goodies to tempt your taste buds. This package is a meat lover's dream, comprising a wonderful blend of pig and beef that has been perfectly cooked. To satisfy your thirst, pair your meal with a cool glass of iced tea. Unli Set B goes beyond the basics by featuring a delectable selection of Korean favorites, including cheese for a hint of richness.
Enjoy the famous flavors of bibimbap, the fiery deliciousness of jjambong, and the soothing embrace of jajangmyeon. Yangnyeom chicken is a delightful delicacy for people who want chicken. To wrap up the meal, try the delicious japchae, a stir-fried noodle dish.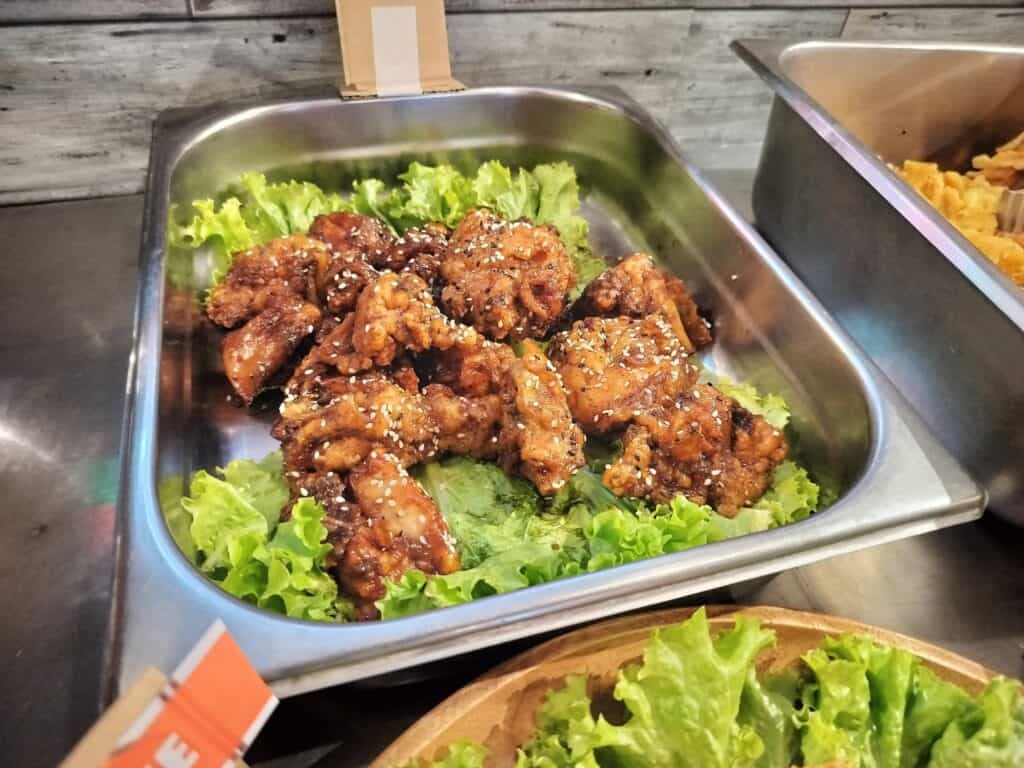 Unli Set C
Never miss this set that offers a range of delectable dishes like pork, beef, kimbap, ramen, and iced tea. Scallops and cheese provide a touch of luxury, while standout dishes like bibimbap, jjambong, and jajangmyeon provide a savory combination. Yangnyeom chicken is added for individuals who enjoy poultry, while japchae is a delicious noodle and vegetable combo. With its numerous selections, Unli Set C promises a satisfying eating experience.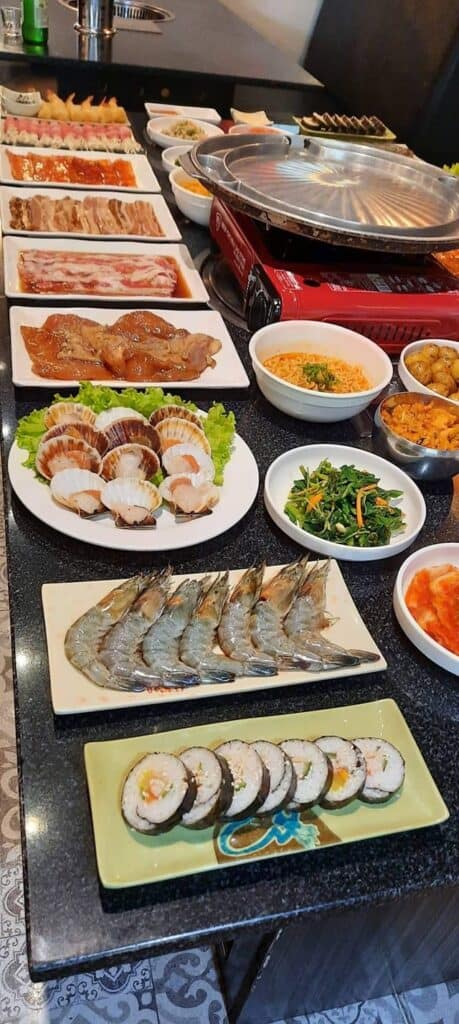 Unli Pork, Beef & Chicken
Unveil a different level of meaty experience if you choose to savor this Unli Pork, Beef, and chicken set. They offer great and generous options perfect for your tantalizing palate. It has a variety of flavors and outstanding textures making it a great source of protein.
Unli Pork & Beef
For the Pork and Beef lovers out there! Never miss the chance to savor this Unlimited Pork and Beef slice that highlights a premium and finest selection of pork and beef cuts. The meat was chosen and marinated meticulously which offers robust and rich beefy flavors.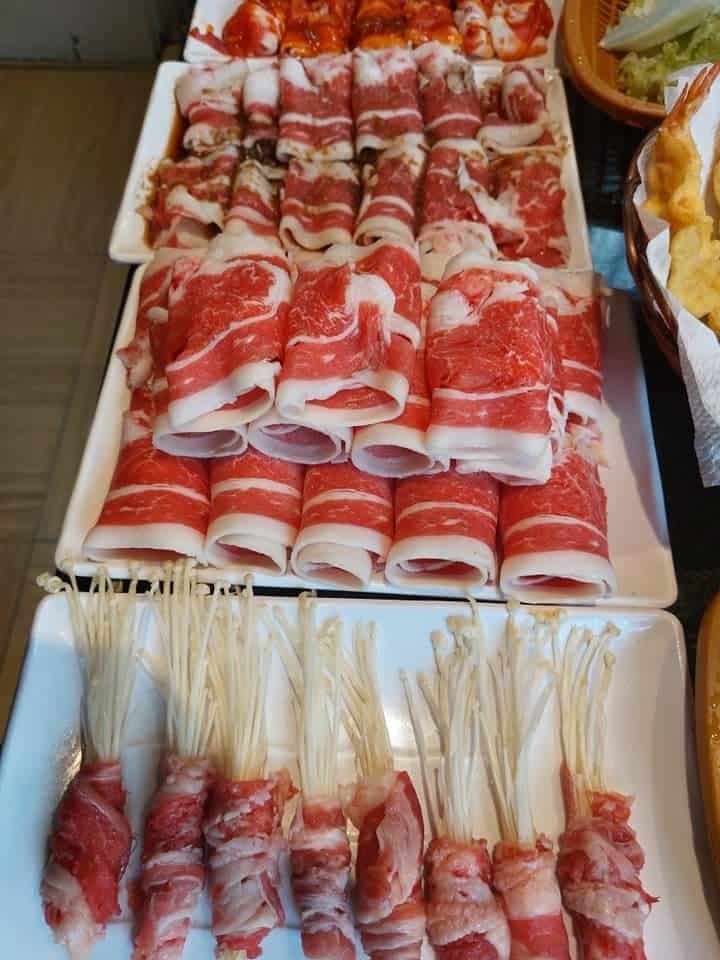 Unli Pork
If you are a dedicated pork lover, you need to try this unlimited pork that is tailored to satisfy your pork cravings. You will surely enjoy it in the most satisfying way with the finest cuts of pork and the perfect bite that is brimming in savory flavors.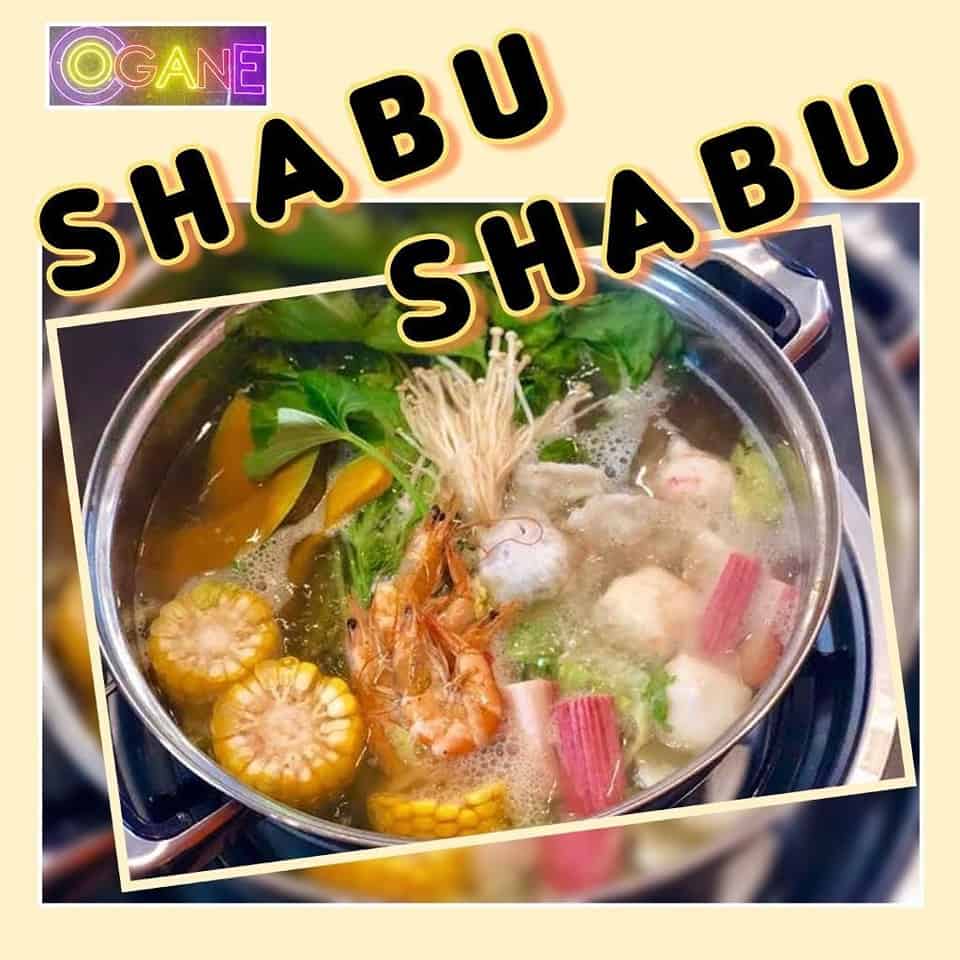 Ogane Menu Delivery
Ogane does not offer any food delivery service given the fact that they are emphasizing the unlimited sets they offer in their menu. In line with that, visiting Ogane is like taking a step into a world filled with flavorful abundance from the wide array of inclusions in every set they offer and the quality of the food, sides, and meats that are definitely top-of-the-line quality.
Connect with Ogane Online
Stay connected with Ogane on social media to be the first to know about their latest and greatest! From new menu items to special promotions to upcoming events, Ogane's social media pages are your one-stop shop for all things Korean food and fun.
Facebook: https://www.facebook.com/oganerestaurant
FAQs
What type of cuisine does Ogane offer?
Ogane offers an unlimited opportunity to dine with their Unlimited sets of Korean delicacies. They offer a variety of sets that cater to all of your sophisticated palate.
What is Ogane known for?
Ogane is famous for its unlimited sets such as its UnliSet A and its Sets that cater to varieties of meat cravings such as Beef, Chicken, and Pork.
What are the operating hours of Ogane?
Ogane operates 24 hours from Mondays to Sundays. So every time and every day is always a perfect opportunity to savor a different level of meaty goodness with their unlimited sets.
Where is Ogane located in the Philippines?
You can find them on Google Maps for exact coordinates and you can base with the address provided below in which they are located.
Address: 303 Tomas Morato Ave, South Triangle, Tomas Morato, Diliman, Quezon City, Metro Manila
How can I contact Ogane's staff?
You can always hop on a call through their contact number which I will list below:
Contact Number: (02) 3410-7608 / (02) 7794-2785
Conclusion
In conclusion, Ogane is a casual dining restaurant that you can delightfully recommend to people. Every set they offer is a culinary journey that allows you to immerse in the heart of Korea. They're committed to serving the authentic and original flavors of Korean delicacies highlighting its quality and delightful taste. Ogane is a restaurant that provides a unique and quality experience with its interactive dining set making it a perfect destination for barkada bonding or family celebration. Whether you are looking for unlimited pork, beef, or chicken, the Ogane menu has always something to offer and it is something that I love about this restaurant. Their Unli Sets that provide an exciting experience with the finest of Korean flavors is something recommended that not every unlimited dining restaurant can provide.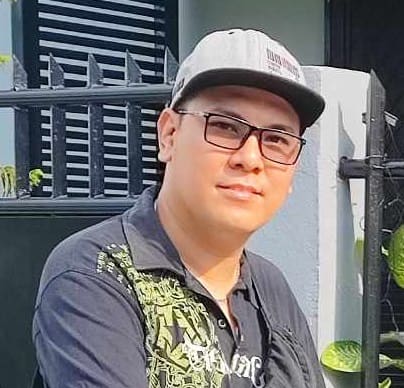 Hi! I'm Nivek Strife, the person who made MenuPH. I'm the one who added most of the popular menus you see on this website, and I really hope you enjoy them! Feel free to check them all out.
Growing up, I was surrounded by lots of tasty foods, like the classic Adobo and the sweet Leche Flan. That love for the many flavors of the Philippines is what got me excited about adding to MenuPH. When I learned how to make websites, I saw the need for a place to show off all the amazing Filipino dishes, and that's how MenuPH started.
MenuPH isn't just a website; it's like a fun journey into food. I've teamed up with famous chefs and found great places all over the Philippines to bring you a bunch of menus that show off the best of Filipino cuisine. Whether you're into the usual dishes or new twists, MenuPH is here to guide you through the rich world of Filipino flavors.
With MenuPH, my aim is to help local businesses, talk about good food choices, and make a group of friends who love food. No matter if you like fancy restaurants or street food, MenuPH has something for you. Come join me on this food adventure as we find great places, taste real flavors, and enjoy the unique food traditions that make the Philippines awesome.