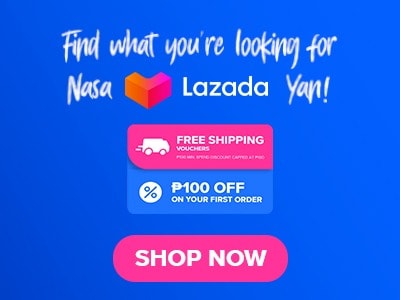 Another day for another juicy adventure as we are going to take a flavorful journey to this recommended restaurant that is famous for its top-rated menu collection that offers a diverse collection of dishes that will surely be an excitement to your day. Introducing Dainty, a restaurant that is loved for its iconic Filipino and other Asian cuisines, here is their finest menu collection.
Below, you'll find the updated list of this restaurant's menu prices.
Menu Items
Price (PHP)

Soup

Crab and Corn Soup
334
Bird's Nest Soup
339
Hototay
299
Spinach with Seafood Soup
345
Wanton Soup
288
Hot and Sour Soup
357
Pat Po Corn Soup
345
Sinigang na Baboy
345
Bird's Nest Soup Crab Meat
345
Bird's Nest Soup Crab Meat
345

Seafood

Squid with Salt and Pepper
397
Shrimp with Sweet and Sour Sauce
506
Szechuan Shrimp
460
Shrimp Tempura
575
Camaron Rebusado
443
Fried Pek Yok Shrimp
569
Dainty Shrimp
483
Shrimp with Curry Sauce
495
Spicy Shrimp
443
Fish with Beancurd
454
Mixed Seafood with White Sauce
518
Squid in Chili Sauce
397
Fish Cutlet With Soybean Sauce
460
Fish Cutlet With Sweet And Sour Sauce
569
Salted Egg Prawns
541
Fish Cutlet With Soy Bean Sauce
460
Fish Cutlet With Sweet And Sour Sauce
569
Salted Egg Prawns
541

Noodles

Special Pancit Canton (Dainty Style)
460
Pancit Canton with Egg
368
Special Pancit Bihon
345
Mami
247
Chicken Pancit Bihon
345
Shrimp Pancit Bihon
437
Chicken Pancit Canton
368
Shrimp Pancit Canton
454
Special Pancit Canton
403
Special Pancit Canton (Cantonese Style)
483
Shrimp Chow - Mein Fried Noodles
380
Lomein Special
345
Chicken Chow-Mein Fried Noodles (Tostado)
357
Sotanghon Guisado
357

Spring Rolls

Shanghai Lumpia
345

Main Flavors

Spare Ribs with Salt and Pepper
460
Sippo Egg Special
483
Pork Sweet And Sour Sauce
443
Chicken and Pork Adobo
403
Dainty Pork
426
Spicy Spare Ribs
610
Patatim with Chinese Mushroom
679
Halo-Halo Asado
403
Dila Asado
403
Lechon Kawali
449
Lechon Guisado
460
Pork Asado
518
Pork Teriyaki
460
Beef Brisket
633
Szechuan Chicken
431
Sweet And Sour Chicken
443
Fried Chicken "Tea House Style"
374
Salted Egg Chicken
403
Beef Brisket
633

Rice

Fried Rice "Dainty Style"
150
Fried Rice "Yang Chow Style"
150
Shrimp Fried Rice
150
Pork Fried Rice
138
Chicken Fried Rice
138
Ham Fried Rice
138
Special Fried Rice
173
Steamed Rice
46
Garlic Rice
213
Garlic Rice
213
Garlic Rice
213

Rice Toppings

Mixed Vegetables Over Steamed Rice
237.5
Mixed Vegetables Over Fried Rice
257.5
Fried Chicken Over Steamed Rice
242
Fried Chicken Over Fried Rice
257.5

Combo Meals

Regular Meal
311
Special Meal
328

Beverages

Pineapple Juice
81
Royal In Can
81.25
Sprite in Can
81.25
Coke in Can
81.25
Mango Juice
86
Bottled Water (Summit)
46

Appetizers

Sizzling Sisig
403
Sizzling Gambas
454
Sizzling Squid
454
Mixed Seafood in Chili Sauce
454
Sisig Pusit
443
Calamares
403
Chicharon Bulaklak
299
Nilasing na Hipon
408
Cold Cuts
552
Halabos Na Hipon
449

Salad

Coleslaw
242
Chef's Salad
265
Vegetable Salad
247

Vegetable Dishes

Mixed Vegetable
464
Onion
429
Green Pepper
458
Young Corn
418
Ampalaya
418
Broccoli
458
Shrimp Chopsuey
441
Pork Asado Chopsuey
487
Water Chestnut
418
Taiwan Pechay With Garlic
394
Kangkong Squid Special
371
Shrimp With Taiwan Pechay In Oyster Sauce
429
Sauteed Shrimp With Taiwan Pechay And Straw Mushroom
429
Taiwan Pechay With Garlic
425
Taiwan Pechay With Garlic
425
Chicken Chopsuey
725
Chicken Chopsuey
377
Straw Mushroom
429
Chicken Chopsuey
377
Chicken Chopsuey
377
Straw Mushroom
429
Broccoli With Garlic
394
Chicken Chopsuey
377
Chicken Chopsuey
377
Straw Mushroom
429
Broccoli With Garlic
394

Snacks

Fried Potato Chips
197
French Fries
128
Onion Rings
209

Chicken

Fried Chicken "Dainty Style"
391
Fried Chicken
374
Fried Chicken "Country Style"
391
Fried Chicken "Chinese Style"
391
Fried Chicken "Yang Chow Style"
391
Sizzling Fried Chicken
397
Buttered Chicken
385
About Dainty
Dainty is a restaurant that emphasizes their artistic flair in every cuisine they serve on their menu. It is a restaurant that will welcome you with exquisite and iconic cuisine that is truly a culinary masterpiece. From their diverse collection of food to the variety of local and foreign cuisines, this restaurant is definitely one of the places that you will add to your next restaurant hopping this weekend!
Dainty Menu Best Seller
Experience the savory and umami flavors that are waiting for you to be adorned with this best-selling collection of Dainty. Let's Go!
Special Pancit Canton – Indulge in the finest flavor of Special Pancit Canton that highlights a combination of stir-fried noodles that are extra elevated with a medley of vegetables and meat.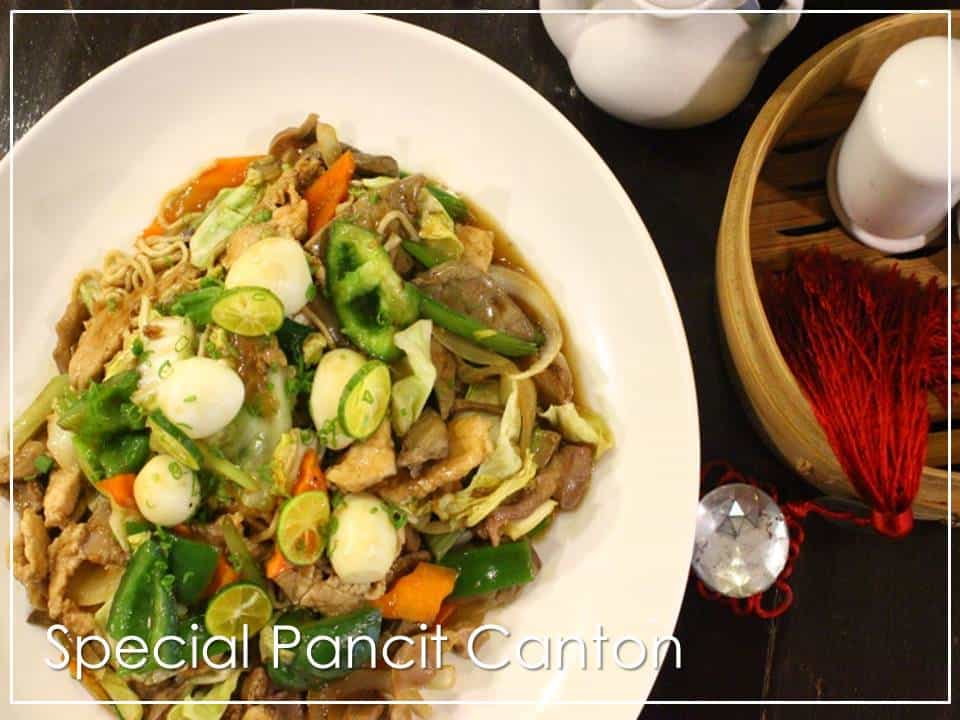 Shanghai Lumpia – Enjoy this crunch treat that is famous at Dainty. It provides you with a delightful crunch of this roll that is infused with a savory mixture of ground meat with chopped vegetables stuffed inside.
Special Pancit Bihon – Nothing can beat the classic flavor of this special pancit Bihon that offers you a flavorful blend of rice noodles along with harmonious flavors of tender chicken and shrimp. It has a very appealing look making you indulge even more.
Fried Rice "Yang Chow Style" – Experience the heart of China in this dish that features fried rice that is famous in China with a fluffy texture of rice with a fusion of various meats and an array of veggies.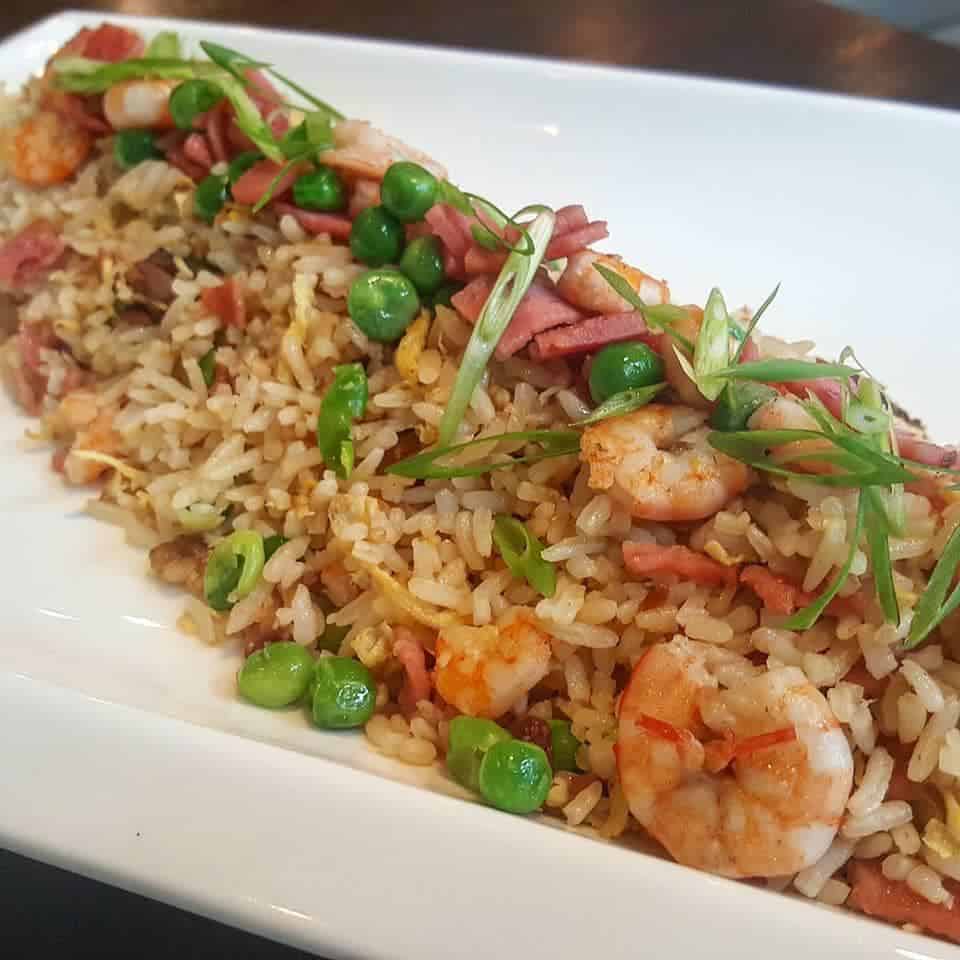 Pork Sweet and Sour Sauce – Prepare to be wowed by the sweetness and flavorful aroma of this Pork Sweet and Sour Sauce. It features a succulent pork that provides an utmost tender texture along with sweet sauce creating a well-balanced flavor.
Main Flavors
Satisfy your meaty cravings with this collection of main entries menu of Dainty Restaurant that features pork, chicken, and more of this meaty goodness that you can only enjoy here at Dainty.
Spare Ribs with Salt and Pepper – Starting this list with their iconic Spare Ribs with Salt and Pepper, it features succulent and bite-sized ribs that are perfectly seasoned giving you a delightful balance of spice and saltiness.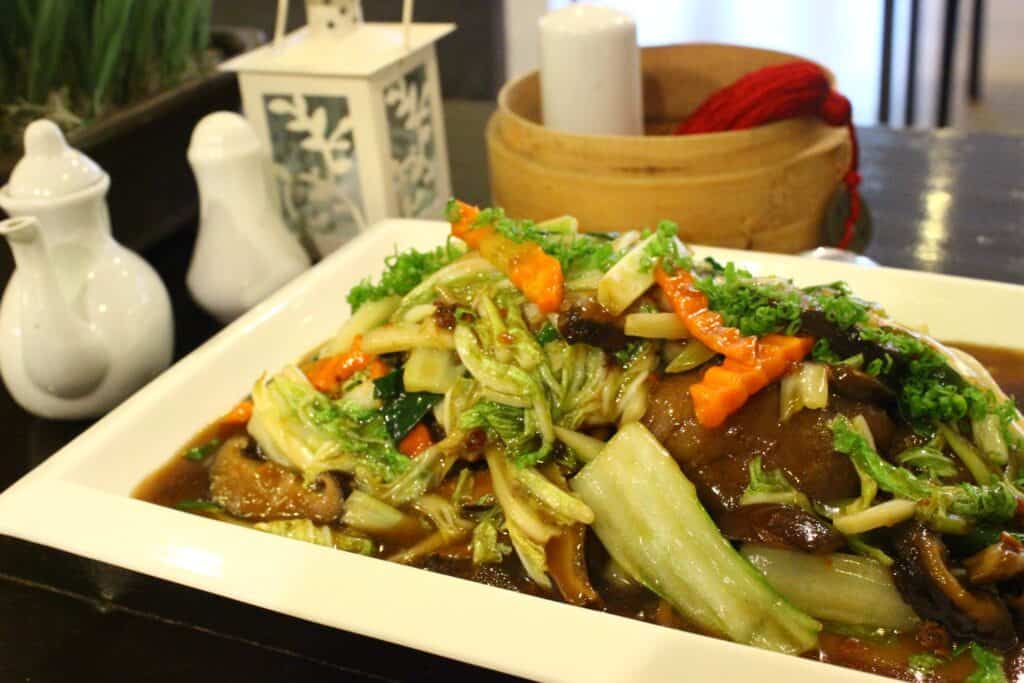 Chicken and Pork Adobo – Experience the feeling of home in this chicken and Pork adobo that is creatively combined in this savory plate. It features our classic take on traditional adobo giving you a delightful blend of sweet, savory, and sour flavors.
Szechuan Chicken – Nothing can be better than flavorful rice with Szechuan chicken. This iconic chicken is a famous Chinese chicken originating from Szechuan. It has a rollercoaster of flavor that is both bold and spicy.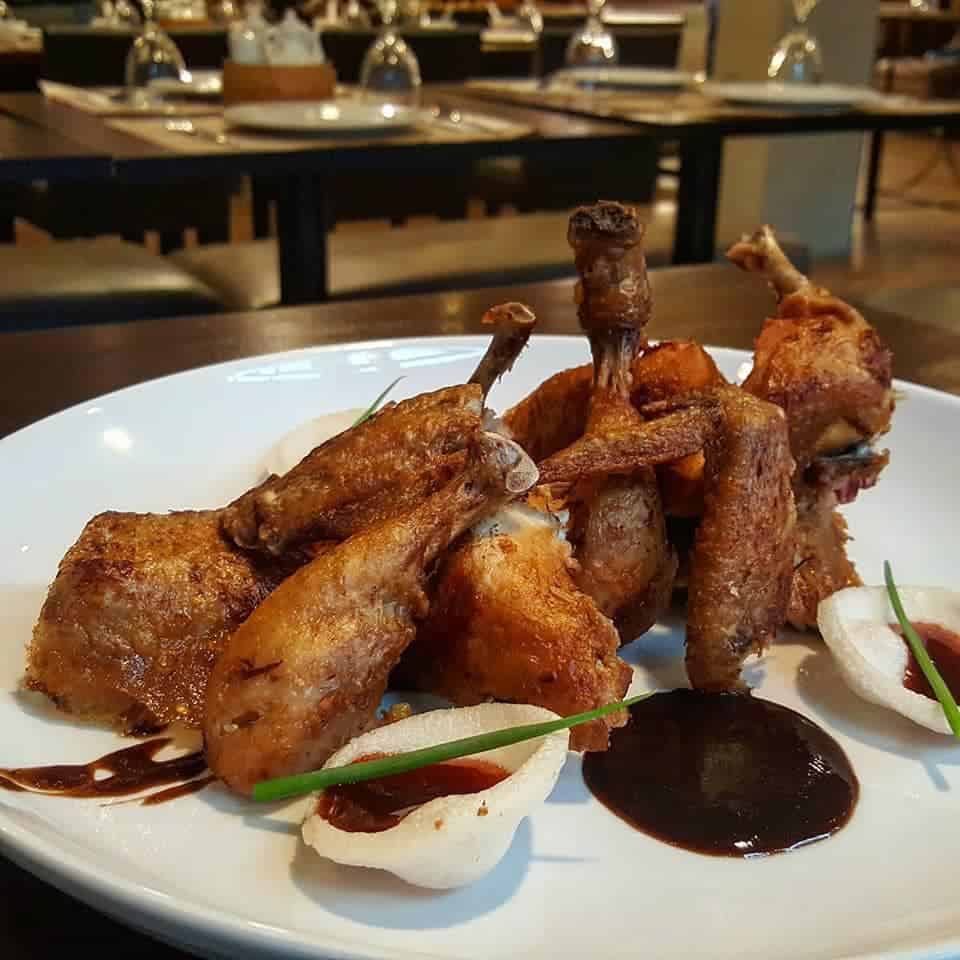 Noodles
A slurp of these flavorful noodles that are packed with savor and sweetness is something that you should not miss on your first visit to Dainty. This menu collection provides you with various local and foreign noodles that will surely tantalize your taste buds.
Mami – This comforting Filipino noodle soup is made extra flavorful here at Dainty because of the warmth it gives from the aromatic broth creating a soul-soothing combination.
Chicken Pancit Bihon – Another classic is this Chicken Pancit Bihon which features flavorful Filipino stir-fried rice noodles that offer an explosion of flavor. It has a chunk of chicken and other vibrant vegetables that elevate the entire plate.
Sotanghon Guisado – A slurp of this close to my heart is something to enjoy at Dainty. It offers a rich flavor with glassy noles that are delightfully combined with various veggies and meats.
Chicken Chow-Mein Fried Noodles – This dish offers you a bustling trip to China with its iconic flavor and textures featuring a fusion of meat chunks and vibrant veggies that you will surely love.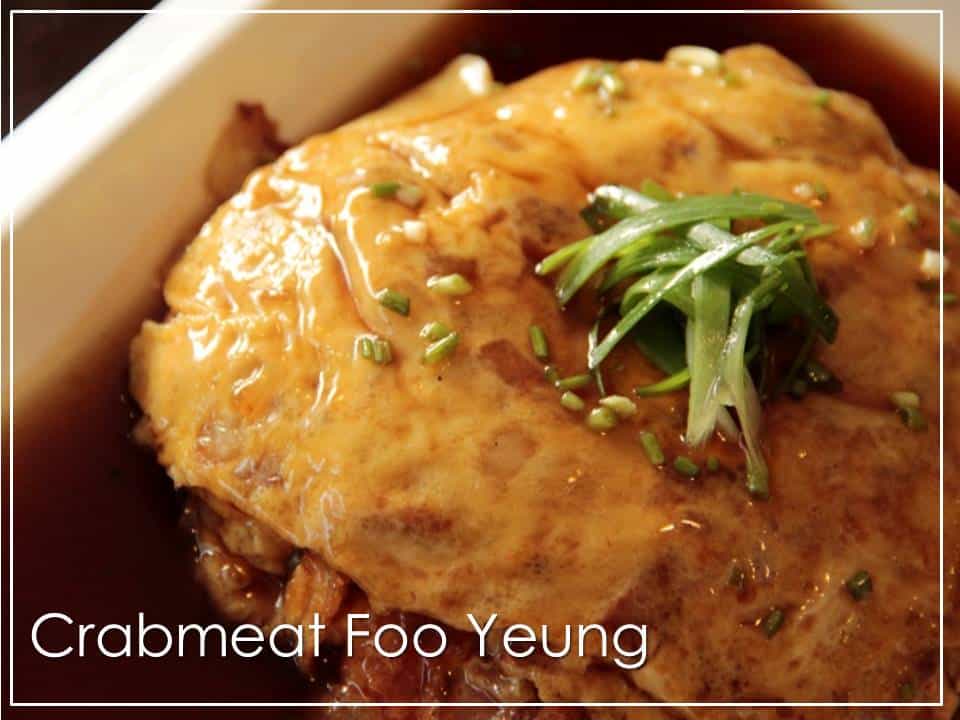 Dainty Menu Delivery
Experience the flavorful moments from Dainty with their delightful collection of various dishes that highlight the outstanding quality and familiar flavors that are perfect and safe options even for first-timers. You can also order these dishes at your bed through Foodpanda delivery or GrabFood delivery service which offers an extra smooth and fast transaction. You can now have your time to do your own chores and plans without consuming so much from cooking or going out.
Social Media Page
By following their social media, you'll be the first to know about special offers, promotions, and exciting events. Don't miss a chance to savor their delectable delights with fantastic deals.
Facebook: https://www.facebook.com/daintyrestaurants
FAQs
What type of cuisine does the Dainty offer?
Dainty offers an outstanding collection of flavorful cuisine highlighting various flavors from the Philippines and other countries. It is a restaurant filled with a very diverse collection of delightful meals.
What is the Dainty known for?
Dainty is known for its iconic Noodles and Filipino meals such as Adobo, Pancit Bihon, and other specially made cuisines that are in Dainty Style.
What are the operating hours of Dainty?
Dainty has several branches located in various Malls. However, they typically operate from 10 AM until 9 PM every day.
Where is the Dainty located in the Philippines?
They actually have a number of branches available in selected areas of the Philippines, there is also a famous branch located in Angeles City, Philippines.
Conclusion
To conclude my entire experience at Dainty, I am not surprised by how great their food is, especially their Main Flavor collection. They have indeed put so much of their time into establishing the entire menu which caters to various flavors, and textures and is perfectly suitable to any of your flavorful cravings. Since it is an Asian-inspired restaurant, expect to meet familiar dishes that you will surely love making it a perfect and safe option for everyone. With that, I can fully recommend it, especially for people who are into Asian cuisines. From their delightful Pancit Bihon to their savory Pork and sweet and sour sauce, this restaurant is top-notch when it comes to balancing flavors and making a creative fusion of your favorite meals.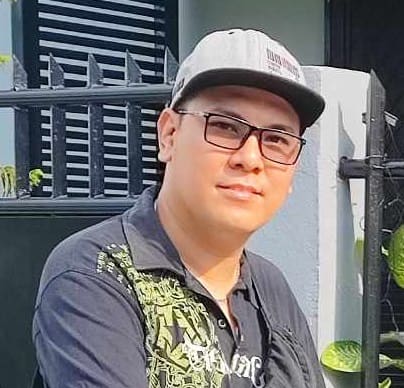 Hi! I'm Nivek Strife, the person who made MenuPH. I'm the one who added most of the popular menus you see on this website, and I really hope you enjoy them! Feel free to check them all out.
Growing up, I was surrounded by lots of tasty foods, like the classic Adobo and the sweet Leche Flan. That love for the many flavors of the Philippines is what got me excited about adding to MenuPH. When I learned how to make websites, I saw the need for a place to show off all the amazing Filipino dishes, and that's how MenuPH started.
MenuPH isn't just a website; it's like a fun journey into food. I've teamed up with famous chefs and found great places all over the Philippines to bring you a bunch of menus that show off the best of Filipino cuisine. Whether you're into the usual dishes or new twists, MenuPH is here to guide you through the rich world of Filipino flavors.
With MenuPH, my aim is to help local businesses, talk about good food choices, and make a group of friends who love food. No matter if you like fancy restaurants or street food, MenuPH has something for you. Come join me on this food adventure as we find great places, taste real flavors, and enjoy the unique food traditions that make the Philippines awesome.