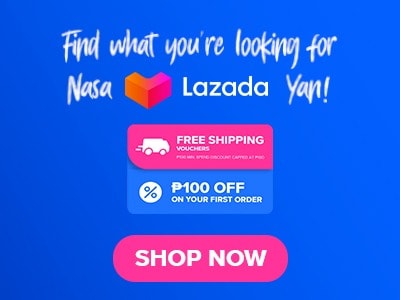 Nothing beats a great coffee on a very unproductive day. It becomes our daily boost for daily productivity. However, with all of the coffee shops booming in every corner of the city, it's hard to find the right coffee that offers the right level of boldness and aroma you need for your day. Good thing I have this recommended restaurant today that is all about the right level with the right kick. Introducing 528 Ilawod Cafe, your next go-to destination for your coffee cravings and hearty meals. Here is their blazing-in-aroma menu collection.
Menu Items
Price (PHP)

SPECIALTY COFFEE

Espresso/Doppio
90/110
Cortado/Piccolo
110/110
Longblack/Americano
130
Cappuccino
140/150
Flatwhite
150
Latte
140

FLAVORED COFFEE

Lucky Latte
160
Mocha Latte
150
Creme Brulee Latte
155
Salted Caramel Latte
150
Peppermint Cappuccino
155
Strawberry Mocha Latte
155
Chili Mocha Latte
155
Spanish Latte
170
Caramel Latte
180

PARA SA TITOS AND TITAS

Matcha Tea Latte
140
Nutella Frappe
185
Mocha Frappe
175
Salted Caramel Frappe
175
Hot Tea
90
Thai Milk Tea
140
Cold Fruit Tea
140
Flavoured Soda
75
Baligang Smoothie
Seasonal

HAPPY ENDING

Blueberry Cheesecake
180
Matcha Cheesecake
170
Strawberry Cheesecake
200
Kalamansi Tart
190
Choco Tart
200
Classic Cheesecake
165
Red Velvet Cake
175
Carrot Cake
180
Chocolate Cake
170
Sans Rival
200
Banana Bread
60

PARA SA KIDS

Cookie Crunch Frappe
175
Strawberry Cream
170
Rocky Road Frappe
180
Matcha Frappe
170
Hot Choco
140
Iced Choco
170
Iskrambol
170
Flavoured Milk
120
Iced Tea
130

ALL DAYBREAKFAST

Tapsilog
250
Baconsilog
230
Adobo sa Asin
260
Longsilog
220
Classic Waffle
230
Bacon & Egg Waffle
300
Chocolate & Ice Cream Waffle
310

BASTA PASTA

Bacon & Mushroom Carbonara
210
Chicken Fajita Pasta
210
Meaty Spaghetti
210
Chicken Alfredo
220
Tinapa Pasta
200

KONTRA BITIN SIDES

French Fries
135
Plain Rice
40
Garlic Rice
50
Garlic Bread
50
House Salad
180
Chicken Skin
150
Sandwich Chicken/Tuna
230

IM HUNGRY KUYA HELP ME

Buffalo Wings Spicy/Honey BBQ/Garlic Parmesan
240
Smoked Ribs
345
Garlic & Cheese Pizza
350
Smoke BBQ Pizza
420
Pepperoni Pizza
400
Spinach Garlic & Shrimp
420
Margherita
350
Single Patty Burger
290
Double Patty Burger
320
About 528 Ilawod
528 Ilawod is a cafe that's known for its specialty coffee that is crafted with perfect culinary creations from their rich and comforting nites of espresso to the delightful subtle touch of comfort and warmth that will surely bring extra sunshine to your day. Aside from coffee, they are also offering various delicacies such as their collection of Basta Pasta. Kuya Help Me I'm Hungry, Kontra Bitin sides, and their famous All Day Breakfast. There is so much to learn in this restaurant and we are going to delve deeper with their menu bestseller that is coming next!
528 Ilawod Menu Best Seller
Experience the comforting aroma of their best-selling dishes fearing their coffees and various savory collections that will bring a delightful warmth to your day.
Latte – Have a comforting sip of this iconic drink from 528 Ilawod offers rich and velvety notes of espresso with a fine texture of steamed milk. It has a harmonious balance of flavor that will surely bring delight to your day.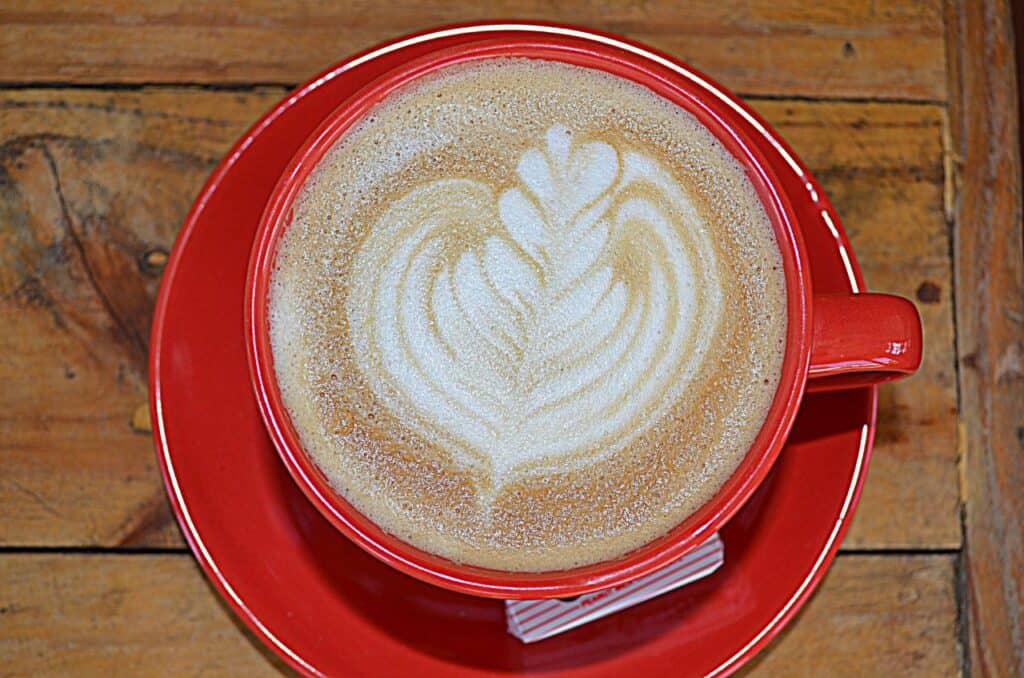 Spanish Latte – Take a step in this classic Spanish coffee that features a delightful creation of sweet condensed milk with a flavorful shot of espresso. It has a luscious sweetness that will definitely bring a smile right at every sip.
Blueberry Cheesecake – Take a delightful slice of this heavenly blueberry cheesecake, it is their best-selling cake that offers a harmonious blend of rich and creamy cheesecake.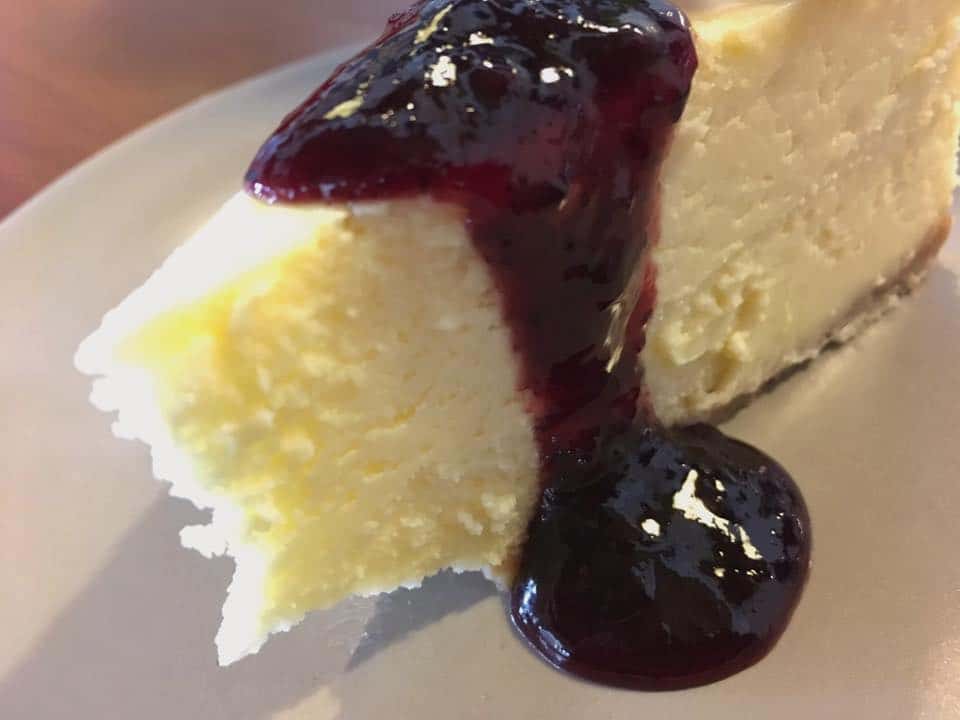 Bacon & Mushroom Carbonara – This iconic pasta has a well-deserving spot in this list that features flavorful creamy pasta with a celebration of rich flavors and creaminess topped with crispy bacon and slices of mushrooms.
Cookie Crunch Frappe – Never miss to try this best-selling drink from their Para sa Kids collections. It is a perfect treat with a blend of goodness featuring the crushed cookies and the delightful chocolate drizzles giving you a flavorful cookie crunch frappe.
Specialty Coffee
528 Ilaowod specializes in this collection of Specialty coffee menu that features your classic favorites that are crafted to perfection giving you the right level of kick and powerful aroma.
Americano – Starting with this simple but meaningful drink highlights the power of bold espresso making it a perfect choice for a clean and classic experience.
Flat white – The smoothness of this Flat white is definitely to die for. It features a double shot of espresso that beautifully combines steamed milk. It has a rich and very silky finish.
Pour-over – Enjoy the art of coffee in this Pour Over that highlights a method of brewing your coffee in the most flavorful way. It is definitely a journey of flavor, unique characteristics, and boldness.
Cappuccino – Treat yourself to a comforting sip of this Cappuccino that features a well-crafted drink with a well-balanced combination of espresso, milk foam, and steamed milk.
All Day Breakfast
Prepare for a flavorful experience with this All-day Breakfast that will surely force productivity in your daily system. Breakfast is the most important meal of the day so never miss the chance to try this all-day breakfast collection that offers you the classic breakfast of every Filipino.
Tapsilog – This Tapsilog is a perfect breakfast to start your day, it features tender beef that is perfectly marinated in Filipino mixtures served along with aromatic garlic rice and a perfectly cooked egg.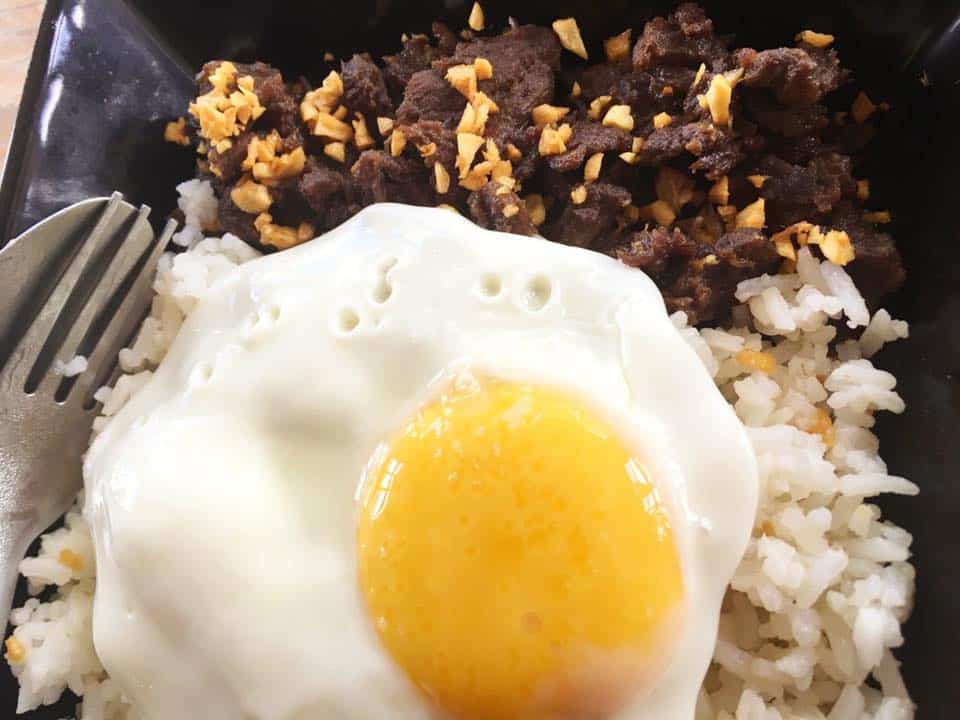 Baconsilog – Next on the list is this Baconsilog which is a perfect dish for every bacon lover out there. It features a delightful combination of bacon. garlic rice and a sunny-side-up egg.
Longsilog – Taste the classic Filipino flavor in this Longsilog that features a longganisa sausage that gives you a hint of savory sweetness paired with garlic rice and egg.
Bacon & egg waffle – For an extra sweet and delicate breakfast, you can try this plate that provides you with a delightful egg waffle that is perfectly paired with bacon.
How to Order Menu Online in 528 Ilawod Cafe?
As of the moment, 528 Ilawod Cafe has no available delivery service, which I think is a sign for us to visit their store. I am sure you will be delighted with their flavorful collections of dishes and amazing cuisines that are waiting for you to be savored and adorned. They offer a very comforting atmosphere in their store and amazing staff that are always happy to lend you helpful assistance.
528 Ilawod Socials
Follow them on social media to stay updated on the latest creations, special events, and exclusive offers.
Facebook: https://www.facebook.com/528Ilawod
Instagram: https://www.instagram.com/528ilawodsmlegazpi
Frequently Asked Questions in 528 Ilawod
What type of cuisine does the 528 Ilawod offer?
528 Ilawod offers a blazing-aroma menu collection from their specialty coffee up to their pasta, pizza, and other savory meals that are top-tier in quality and taste.
What is the 528 Ilawod known for?
528 Ilawod is famous for its iconic Specialty Coffee that highlights an amazing flavor and aroma that is the perfect choice to start your day with.
What are the operating hours of 528 Ilawod?
528 Ilawod is operating from 12 PM until 9 PM from Monday to Sunday.
Where is 528 Ilawod located in the Philippines?
If you are planning to take a visit, 528 Ilawod is located at 528 F. Lotivio St, Ilawod, Daraga, Philippines.
Conclusion
528 Ilaowd is a place where you can enjoy a delightful day filled with hearty meals such as pasta, pizza, and other savory delights along with their iconic specialty coffee that is specially brewed to give you that enticing aroma that will tantalize your bud and bring the warmth you need for your day. I love how they never miss hitting the spot when it comes to comforting classics such as their Spanish Latte which is one of my favorites from their collection paired with their iconic Blueberry cheesecake. Their All Day Breakfast collection is a highlight of Filipino breakfast making it not just delightful but also comforting. Strike your day with enthusiasm and wonderful delights from 528 Ilawod Cafe because it is a cafe that never disappoints.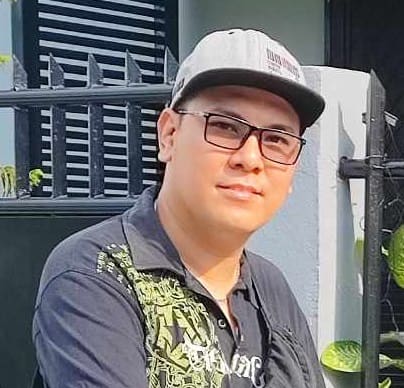 Hi! I'm Nivek Strife, the person who made MenuPH. I'm the one who added most of the popular menus you see on this website, and I really hope you enjoy them! Feel free to check them all out.
Growing up, I was surrounded by lots of tasty foods, like the classic Adobo and the sweet Leche Flan. That love for the many flavors of the Philippines is what got me excited about adding to MenuPH. When I learned how to make websites, I saw the need for a place to show off all the amazing Filipino dishes, and that's how MenuPH started.
MenuPH isn't just a website; it's like a fun journey into food. I've teamed up with famous chefs and found great places all over the Philippines to bring you a bunch of menus that show off the best of Filipino cuisine. Whether you're into the usual dishes or new twists, MenuPH is here to guide you through the rich world of Filipino flavors.
With MenuPH, my aim is to help local businesses, talk about good food choices, and make a group of friends who love food. No matter if you like fancy restaurants or street food, MenuPH has something for you. Come join me on this food adventure as we find great places, taste real flavors, and enjoy the unique food traditions that make the Philippines awesome.