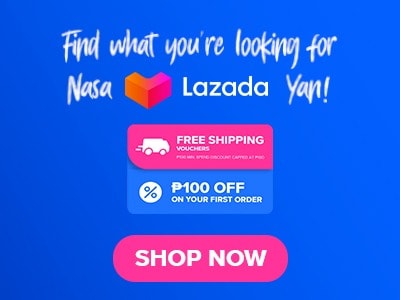 Prepare yourselves for another cooking adventure as we savor the finest Asian cuisines only at Jasmine! They have intricately curated a wild collection of flavorful meals that highlight the best of Asia from the various roasted dishes up to the heavenly bites of dim sum in which they take a great ride. Come on and join me to discover more about Jasmine restaurant and the reason why people keep coming back to love it even more here on their menu.
Below, you'll find the updated list of Jasmine Restaurant menu prices.
Menu Items
Price (PHP)

Barbecue and Appetizers

Jasmine Barbecue Platter for 2 (3 items)
480
Jasmine Barbecue Platter 4 (5 items)
700
Roasted Suckling Pig
790
Honey Roasted Pork
390
Marinated Pork Ears
240
Marinated Beef Shank, Soy Sauce
240
Soya Chicken
480
Marinated Duck Bean Curd, "Teochew" Style
1,250
Shredded Chicken, Cucumber, Pomelo
380
Marinated Spicy Cucumber
240
Sliced Pork Knuckle, Jelly Fish
240
Chinese Mushrooms, Bean Curd, Oyster Sauce
240
Roasted Duck Half
1,250
Roasted Duck Whole
2,500
Century Egg, Sour Ginger
240

Soups

Bird's Nest, Crab Meat, Conpoy
980
Bird's Nest, Minced Chicken
880
Fresh Garoupa Fillet, Bean Curd, Fish Broth
300
Chinese Spinach, Scallop, Cod Fish
260
Sweet Corn, Crab Meat, Fish Maw
280
Seafood Hot Sour Soup
290
Seafood, Bamboo Pith, Conpoy
260
Seafood, Winter Melon Thick Soup
320
Double-Boiled Chicken, Melon, Conpoy
360
Shredded Fish Maw, Mushroom, Conpoy
360
Shrimp Dumplings in Soup (per person)
260

Live Fish and Seafood

Shrimp (Steamed, bamboo basket, lotus leaves)
Seasonal Price
Red Spiny Lobster (Steamed, minced garlic, ginger, leek wok-fried, bouillon)
Seasonal Price
Sea Mantis (Wok-fried, dried chili, black beans, crispy garlic, steamed, egg white)
Seasonal Price
Mud Crab
280
Black Garoupa
220
Tiger Garoupa
Seasonal Price
Stone Fish
Seasonal Price

Jasmine Specialties

Braised Whole Garoupa, Radish Clay Pot
880
Deep-Fried Cod Fillet, Ginger, Leeks
990
Sauteed Prawn, Shiitake Mushroom, Black Truffle
1,480
Steamed Minced Pork, Salted Fish
450
Sauteed Crab Meat, Fresh Milk, Ham, Conpoy
680
Braised Pork, "Tong Bo", Steamed Buns
450
Wok-Fried Beef Tenderloin, Caramelized Walnuts, X.O. Sauce
880
Braised Whole Abalone, Oyster Sauce
3,490
Braised Abalone, Sea Cucumber, Dried Mushrooms
1,280

Peking Duck

Peking Duck- Half (Cooked 2 Ways)
1,500
Peking Duck- Whole (Cooked 3 Ways)
2,800

Seafood

Deep-Fried Prawns, Orange Sauce
980
Wok-Fried Prawns, Chili Tomato Sauce
880
Steamed Cod Fish Fillet, Garlic
1,180
Deep-fried Sole Fillet, Salted Egg Yolk
490
Braised Garoupa Fillet, Garlic
790
Wok-Fried Scallops, Broccoli, Xo Sauce
1,190
Deep-Fried Prawns, Dried Chili, Black Beans, Garlic
1,080
Stir-Fried Prawns Peeled, "Crystal" Style
1,180

Poultry and Meat

Deep-Fried Crispy Chicken
490
Wok-Fried "Kong Pao" Chicken, Cashew Nuts
420
Wok-Fried Beef Tenderloin, Wasabi Sauce
590
Pan-Fried Diced Beef Tenderloin, Barbecue Sauce
460
Braised Beef Brisket, Clay Pot
460
Deep-Fried Spare Ribs, "Chang Kong" Vinegar Sauce
490
Deep-Fried Spare Ribs, Crispy Garlic
490
Sweet and Sour Pork
420
Sauteed Sliced Pork, Zucchini, Chili Sauce
420

Vegetables & Bean Curd

Braised Assorted Fungus, Bamboo Pith
480
Sauteed Eggplant, Minced Meat, Salted Fish
480
Stewed Broccoli, Shimeji Mushrooms, Conpoy
580
Stir-Fried Kailan, Salted Fish
470
Wok-Fried Vegetables, Lotus Root, Black Fungus
360
Chinese Spinach, Century Egg, Garlic
360
Wok-Fried Green Beans, "Choy Po"
360
Stir-Fried Seasonal Vegetables
300
Braised Abalone Mushrooms, Egg Bean Curd
380
"Ma-Po", Tofu, Diced Seafood, Clay Pot
550
Deep-Fried Bean Curd, "Kong-Pao" Style
380

Rice

Seafood Fried Rice, Conpoy, Egg White, Pine Nuts
690
Fried Rice, Diced Garoupa, Salted Fish
580
Fried Rice, Diced Chicken, Chinese Sausage
450
Fried Rice, "Yeung Chow" Style
420
Fried Rice, "Fujian" Style
390
Fried Rice, Seafood, Crab Roe
580
Fried Rice, Shrimps, Salted Egg
420
Jasmine Steamed Rice
65

Noodles

Stewed E-Fu Noodles, Fresh Prawn, Cheese Sauce
790
Wok-Fried Crispy Egg Noodles, Superior Seafood
790
Braised E-Fu Noodles, Shimeji Mushrooms, Conpoy
520
Deep-Fried Egg Noodles, Shredded Pork, "Hong Kong" Style
450
Stir-Fried Rice Noodles, Diced Chicken, Black Bean Sauce
440
Wok-Fried Rice Noodles, Beef, Dark Soy Sauce
420
Wok-Fried Noodles, Bean Sprout, Dark Soy Sauce
360
Szechuan, "Tun Tun" Noodles, Spicy Peanut Sauce
420
Stir-Fried Udon Noodles, "Shanghai" Style
420

Dim Sum-Steamed

Pork Dumplings, Crab Roe, "Shao Mai"
200
Pork Xiao Long Bao, "Nan Xiang"
225
Pork Dumplings, Quail Egg, "Shao Mai"
200
Pork Dumplings, Black Mushrooms
230
Barbecued Pork Buns
180
Steamed Pork Spare Ribs, Tausi
235
Bean Curd Skin Rolls, Oyster Sauce
180
Minced Beef Balls, Bean Curd Sheet
180
Chicken Feet, Tausi
180
Shrimp Dumplings, "Har Gao"
225
Steamed Shrimp, Spinach Dumplings
180
Steamed Milk Bun
200
Fresh Asparagus Dumplings
230
Mixed Mushroom Dumplings
200
Steamed Glutinous Rice Dumplings
235
Steamed Dumplings, "Chiu Chow"
180

Dim Sum-Baked & Fried

Barbecued Pork Pastry
225
Pork, Vegetable Gyoza
200
Shrimp, Cheese Spring Rolls
200
Shrimp Wonton, Sweet and Sour Sauce
225
Seafood Taro Puff
225
Pan-Fried Radish Cake
200
Pan-Fried Bean Curd Skin Rolls
200

Dim Sum-Sweet

Steamed Milk Cream Buns
180
Glutinous Dumplings, Black Sesame Paste
250
Golden Sesame Bun
180
Baked Mashed Red Bean Cake
180
Almond Cream, Glutinous Dumpling
280

Dim Sum-Congee

Pork Century Egg
280
Sliced Chicken
280

Dessert

Dessert Platter for 2 (3 items)
500
Dessert Platter for 4 (5 items)
1,000
Orange Jelly
280
Chilled Almond Bean Curd, Lychees
280
Mango Pudding
280
Mango Cream, Pomelo
250
Chilled Coconut Cream, Sago
220
Red Bean Cream, Lotus Seeds
220
Seasonal Fruits
250
Ice Cream Selection
180
Almond Cream, Glutinous Dumpling
280
About Jasmine Restaurant
Jasmine restaurant specializes in Asian cuisine which takes a great focus on Chinese dishes. They offer only authentic Chinese cuisine that is sourced from high-quality ingredients curated by experienced Thai chefs. From appetizers, and main courses up to their heavenly desserts, there is indeed so much to love at Jasmine, and to take that experience to a maximum level, we are going to show you the hottest and best-selling dishes that provide a safe option for first-time diners with their best selling dishes that have been loved for a very long time.
Jasmine Restaurant Menu Best Seller
Let's not waste any more time because the highlight of the article is now here to show you the best-selling dishes at Jasmin Restaurant.
Wok-Fried Beef Tenderloin, Wasabi Sauce – Experience the harmonious flavors of this Wok Fried Beef Tenderloin that highlights a savory beef that is cooked in utmost perfection and generously drizzled with zesty wasabi sauce giving you an extra umami experience.
Braised Beef Brisket, Clay Pot – Indulge in this comforting food that offers you the brimming rich flavor of beef in this braised beef brisket that is prepared in a cooked procedure to fully ensure that melt-in-the-mouth experience with its aromatic sauce that adds a great impact on the dish. It is served in a Clay Pot honoring culinary heritage and the culture it came from.
Jasmine Barbecue Platter – This signature platter offers your dreamy BBQ platter that showcases a mouthwatering collection of heavenly barbeque dishes that include roasted suckling pig along with honey-roasted pork and more. You will surely savor a journey filled with barbeque perfection in this menu of Jasmine restaurant.
Pork Xiao Long Bao, "Nan Xiang" – You will surely be delighted by these delicately steamed dumplings that feature flavorful minced pork and savory broth offering you a burst in the out flavors.
Pork, Vegetable Gyoza – Craving for a Japanese delight? look no further because I have here this Pork and Vegetable Gyoza that offers a delightful combination of flavors of fresh vegetables and juicy pork. it is perfect with a dipping sauce on it to elevate the gyoza bites you need.
Jasmine Specialties Menu
Here we can savor the finest and most curated dishes in which Jasmine greatly takes great pride. Introducing Jasmine Specialties!
Braised Whole Garoupa, Radish Clay Pot – embrace the seafood goodness of this braised garoupa that is cooked in perfection in a clay pot offering you a fresh crunch of their tender radish.
Deep-Fried Cod Fillet, Ginger, Leeks – Let us savor the goodness of this delicate and flaky texture of the deep-fried cod fillet that is accompanied by a very refreshing ginger and leek sauce.
Braised Pork, "Tong Bo", Steamed Buns – Comfort yourself by treating yourself with this comfort food that offers braised pork that is accompanied by perfectly steamed bus commonly known as Tong Bo.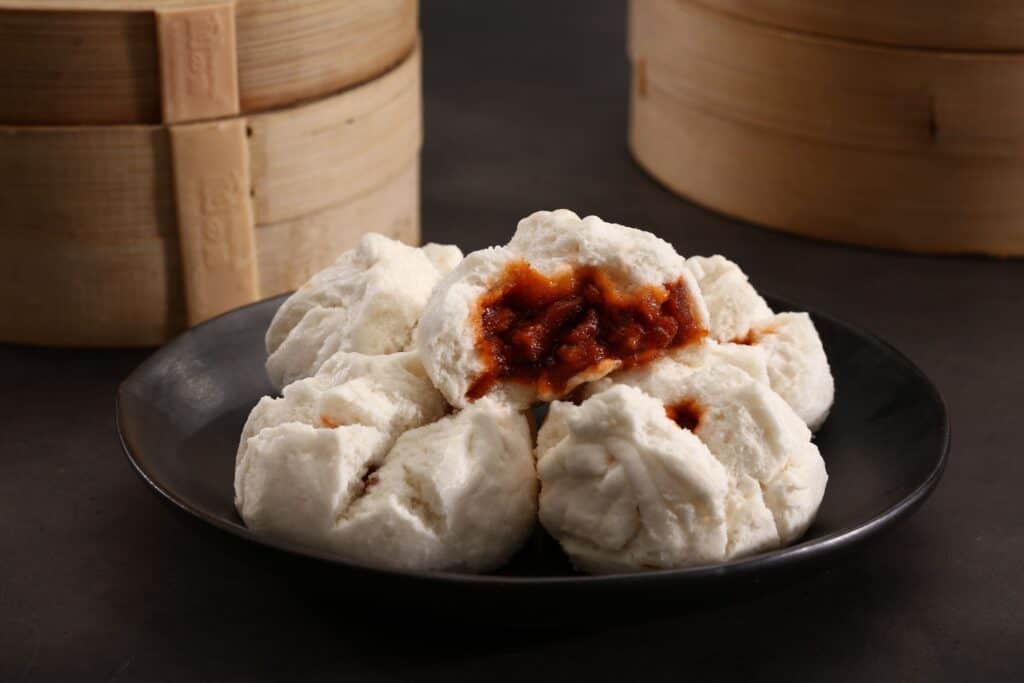 Braised Whole Abalone, Oyster Sauce – You will surely have an elevated style of dining with the tender experience you will have in this braised abalone that is bathed in luscious oyster sauce. it embodies a sophistication and luxurious vibe in a dish!
Barbeque and Appetizers
Now for the All-Stars! This collection is one of the first things you will see as you browse the various collections on their menu. It offers a magnifying smoky goodness that features various dishes and appetizers to take that Jasmine experience to a higher level!
Roasted Suckling Pig – Their classic take on roasted suckling pig offers you a perfect crisp of their golden masterpiece Suckling Pig which they take great pride in.
Roasted Duck – this classic favorite offers a very tender and flavorful bite of duck that highlights its mouthwatering crispy texture that is truly divine.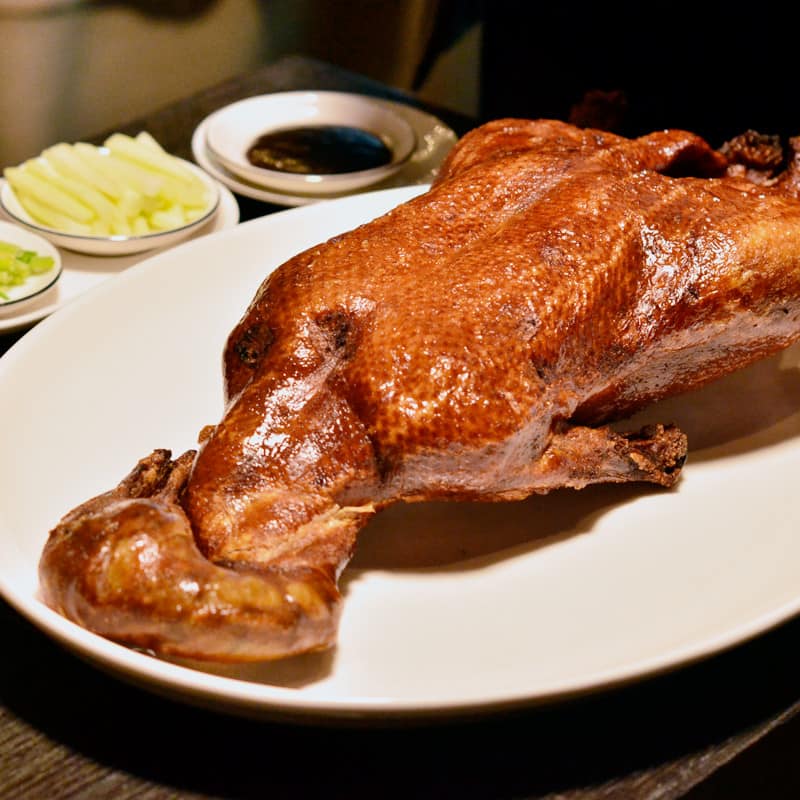 Honey Roasted Pork – Experience the perfect fusion of both sweet and savory in this Honey Roasted pork that offers Roasted pork cooked in savory perfection making it a perfect option for people of all ages.
Marinated Beef Shank, Soy Sauce – Dive into the beefy goodness of this marinated beef shank that is fully infused with soy sauce giving you an extra umami kick you need to space up your day.
Jasmine Restaurant Menu Delivery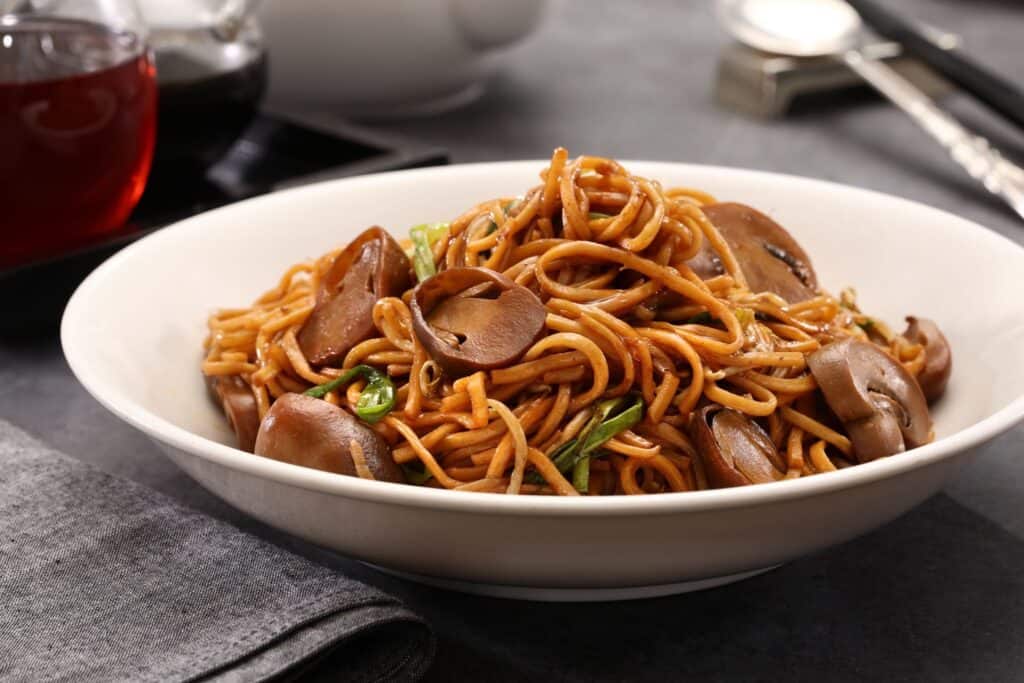 Good News! because you can now enjoy your favorite meals brought to you by Jasmine in the greatest comfort of your home. You can now order your food delivered by third-party delivery services such as Foodpanda Philippines and GrabFood Ph for Long Distance Delivery. They are one of my trusted and recommended delivery services as they offer a very efficient and smooth transaction for the customers to have their favorite meals delivered right to their door steps.
Social Media Pages
They don't have an official social media channel yet but you can check out the links provided to their latest menu, promotions, and even discounts if you're planning to dine in their restaurant.
Facebook: https://www.facebook.com/NewWorldMakatiHotel
Instagram: https://www.instagram.com/newworldmakati
Website: https://manila.newworldhotels.com/en/dining/jasmine
Frequently Asked Questions
What type of cuisine does Jasmine Restaurant offer?
Jasmine offers you a well-curated collection of Chinese-Cantonese cuisines that offer authenticity and great sophistication in every place they serve on the table.
What is Jasmine Restaurant known for?
Jasmine is famous for their Appetizers and Barbeque collection as well as for their Jasmine Specials which they take great pride in.
What are the operating hours of Jasmine Restaurant?
Jasmine has their doors open from 11 AM until 3 PM for Lunch and 6 PM until 9:30 PM for dinner.
Where is Jasmine Restaurant located in the Philippines?
Jasmine is a restaurant located in New World Makati Hotel which is at Esperanza Street corner Makati Avenue, Ayala Center, Makati City 1228, Philippines.
Conclusion
To conclude my overall experience in this restaurant, I could say that it was not excellent but it is definitely a great place to dine in. The food menu of Jasmine can really compete with other Asian dining restaurants that we have at the Metro due to its competitive meals that feature authenticity to its original and quality of taste. I can't say that it is an excellent place because we have so many restaurants that specialize in this field of food and beverages but it is a place that will never disappoint. Lastly, their Dim Sum is deserving of global recognition and It was definitely a savory experience!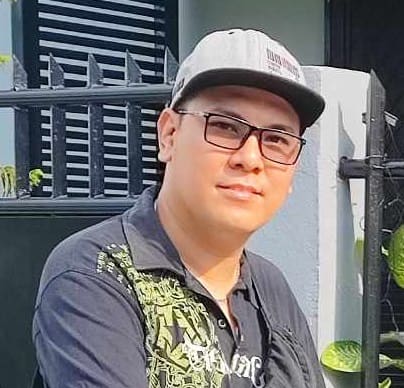 Hi! I'm Nivek Strife, the person who made MenuPH. I'm the one who added most of the popular menus you see on this website, and I really hope you enjoy them! Feel free to check them all out.
Growing up, I was surrounded by lots of tasty foods, like the classic Adobo and the sweet Leche Flan. That love for the many flavors of the Philippines is what got me excited about adding to MenuPH. When I learned how to make websites, I saw the need for a place to show off all the amazing Filipino dishes, and that's how MenuPH started.
MenuPH isn't just a website; it's like a fun journey into food. I've teamed up with famous chefs and found great places all over the Philippines to bring you a bunch of menus that show off the best of Filipino cuisine. Whether you're into the usual dishes or new twists, MenuPH is here to guide you through the rich world of Filipino flavors.
With MenuPH, my aim is to help local businesses, talk about good food choices, and make a group of friends who love food. No matter if you like fancy restaurants or street food, MenuPH has something for you. Come join me on this food adventure as we find great places, taste real flavors, and enjoy the unique food traditions that make the Philippines awesome.