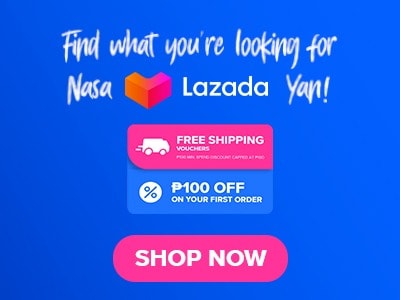 Call it a date! because today we are going to venture into the world that takes your flavorful journey to the vibrant streets of Japan. Let me introduce you to Kaizen Davao! an establishment that allows you to grasp the flavorful Japanese street dining experience along with the various delicacies on their menu that offer a diverse collection of food perfect for any mood and sophisticated palate.
Below, you'll find the updated list of this Japanese restaurant's menu prices.
Menu Items
Price (PHP)

Yakitori

Butabara
29
Reba
29
Toriniku
29
Sunagimo
29
Asuparabekon
35
Tebasaki
39
Bonjiri
49
Torikawa
29
Kani
32
Chizu
35
Ebi
45

Salad

Fuji Apple Salad
69
Kaizen Salad
59
Kani Salad
69

Appetizers, Noodles & Vegetables

Tuna Tartare
98
Agedashi Tofu
195
Beef Tacos
120
BBQ Tuna
169
Grilled Salmon
290
Mix Tempura
185
Vegetable Tempura
169
Karaage
85
Ebi Tempura
195
Tokyo Wings
260
Yakisoba
186
Yasai Itame
165
Miso Soup
55

Sashimi

Tuna (Pacific caught)
210
Salmon (Atlantic caught)
280

Sushi Rolls

California Roll
139
Godzilla Roll
189
Banzai Rolls
199
Kaizen Roll
189
Salmon Lover
279
Spicy Tuna Roll
169
Spicy Salmon Roll
199
DU30 Roll
340
Mt. Apo Roll
379
Pop Corn Shrimp
279
911 Roll
320
Davao Roll
299

Temaki

Agila Hand Roll
150
Shibuya Hand Roll
150
Rikska Hand Roll
160

Ramen

Shoyu
149
Seafood Ramen
169
Kaizen Ramen
185

Donburi

Gyudon
155
Katsudon (Pork)
149
Oyakudon (Chicken)
149

Japanese Platter

Katsu Curry Rice (Pork cutlet)
159
Chicken Katsu Curry Rice
159
Furai Chicken
149
Sesame Chicken Rice
155

Rice

Plain
29
Onigiri
55

Nigiri Sushi

Tuna (1pc)
65
Salmon (1pc)
95
Eel (1pc)
120
Musubi (spam)
105
Mango Tapioca
65
Mochi Macha or Chocolate (2pc)
55
Tempura ice cream
185

Beverages

Bottled water
30
Pepsi Cola
60
Mountain Dew
60
Iced Tea
50
Bottomless Iced Tea
75
Juice (in can)
60
Iced Tea in Pitcher
160

Beers

San Mig Light
55
San Mig Apple
60
Pale Pilsen
55
Kirin
125
Root Beer
125
About
Kaizen offers you a wide range of authentic Japanese street food that highlights a mouthwatering experience from their iconic yakitori to their flavorful sushi rolls and flavorful ramen. Every dish they offer is crafted to perfection to give you the finest and most authentic bite straight from the heart of Japan. They are committed to serving the freshest and finest ingredients to ensure the burst-in-the-mouth flavors from the ingredients that are properly sourced in the market.
Kaizen Davao Menu Best Seller
Step into the world of Japanese street dining with their best-selling collections that provide you with a mouthwatering experience and outstanding textures.
Kaizen Roll – This Kaizen roll is a sushi roll highlighting the fusion of flavors and outstanding textures of crab tempura and cream cheese with a sweet kaizen sauce.
Kaizen Original Ramen – This signature Ramen offers you comforting ramen broth that is braised to perfection pork belly with kikurage and delightful nori and tamago.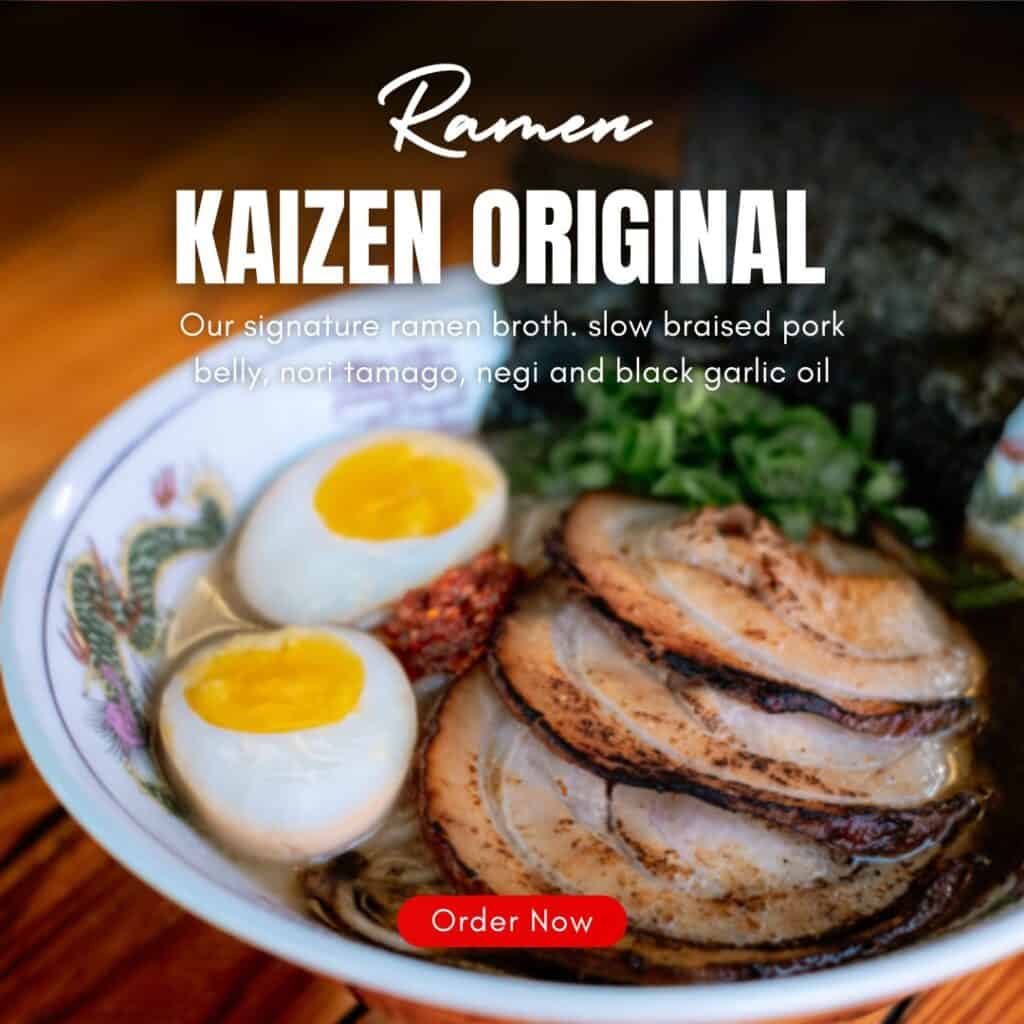 California Roll – A popular dish from Kaizen that features ebiko with crabsticks and delightful maho along with cucumber slices. It is delightfully rolled giving you a special blend of sweet, savory, and creamy notes.
Chicken Katsudon – Next on the bestseller is this Chicken Katsudon that features a carefully breaded chicken cutlet that is simmered perfectly giving you the finest crunch you will definitely love.
Gyudon – And on our last spot is this iconic Gyudon menu of Kaizen Davao which is famous for its beef slices of premium beef that are simmered in soy-based broth enhancing and embracing its flavors giving you a tender and flavorful meal.
Yakitori
These Yakitori are known as Japanese Keweres which are a very popular street food in Japan. The following menu features grilled delicacies that offer a smokey and aromatic bite.
Sunagimo – This Sunagimo features perfectly grilled chicken gizzards that are delightfully seasoned giving you a chewy and flavorful bold taste.
Butabara – A marinated and grilled to perfection pork belly slice is here to give you a tender and caramelized texture of this noteworthy skewer that highlights a delightful combination of savory and sweet flavors.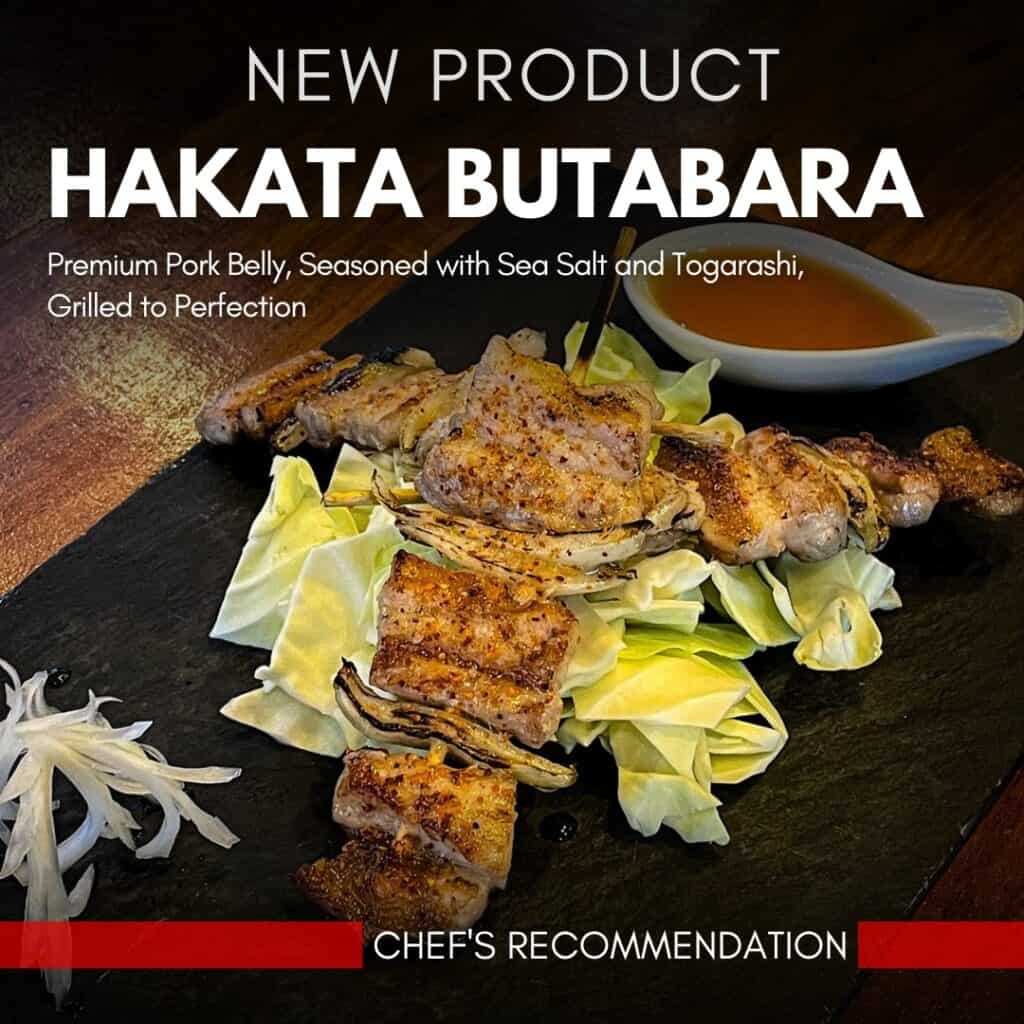 Tebasaki – Prepare to be wowed by these flavorful Tebasaki which are Chicken Wings that are skewered and grilled giving you light crisp and juicy insides that will surely hit the spot.
Asuparabekon – A delightful skewer here to give you asparagus spears that are enhanced with bacon that is wrapped in it. It has crispy and juicy notes with tender and delicious bites of asparagus.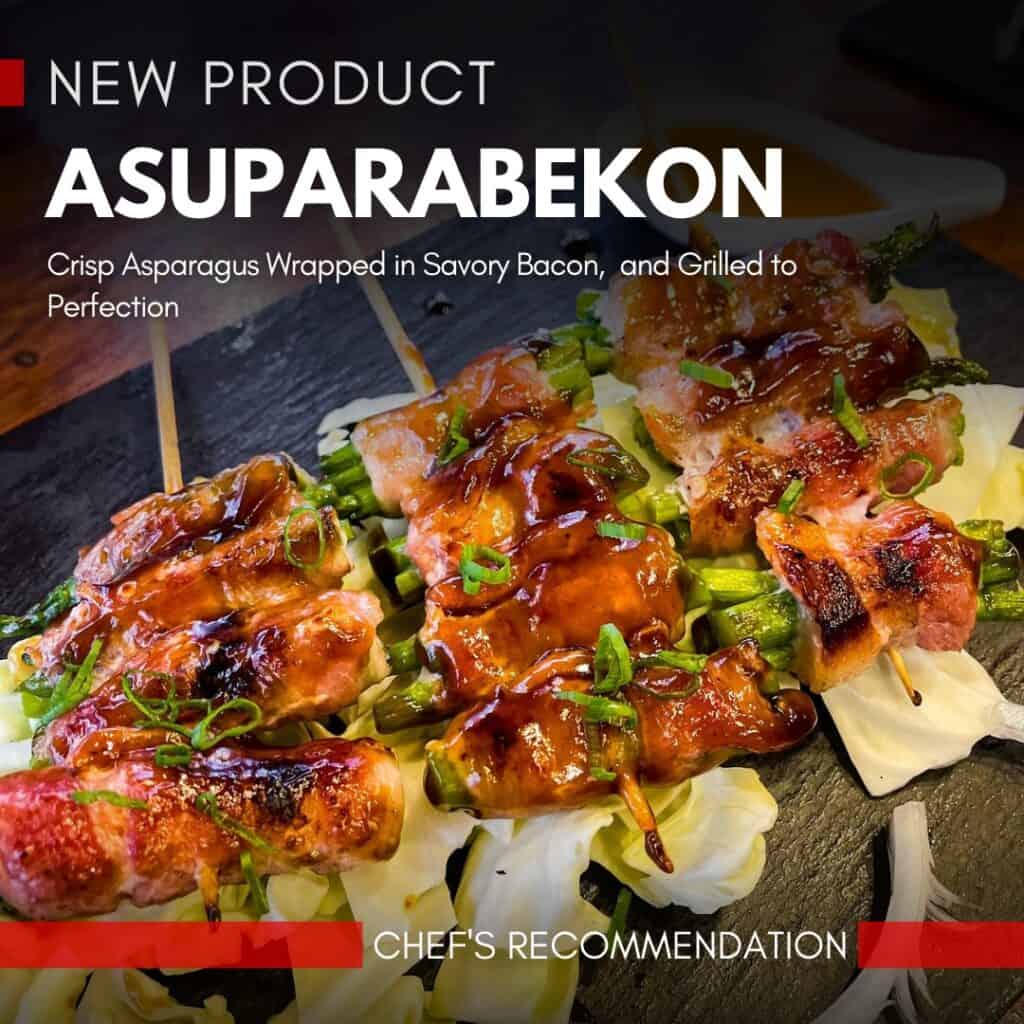 Sushi
Prepare to be delighted with the wide array of sushi rolls menu of Kaizen Davao that are packed with fresh bites and a flavorful blend of varieties of rolls that will surely be loved by you.
Japanese Mafia – Savor the seafood flavors of this Japanese Mafia Roll that highlights a juicy salmon with flavorful carb tempura and a loaded amount of cheese sauce.
Black Mamba Roll – Indulge in this sinful concoction of this Black Mamba roll that highlights shrimp tempura with cucumber salmon and tuna. It has a perfect blend of flavors that you will definitely love.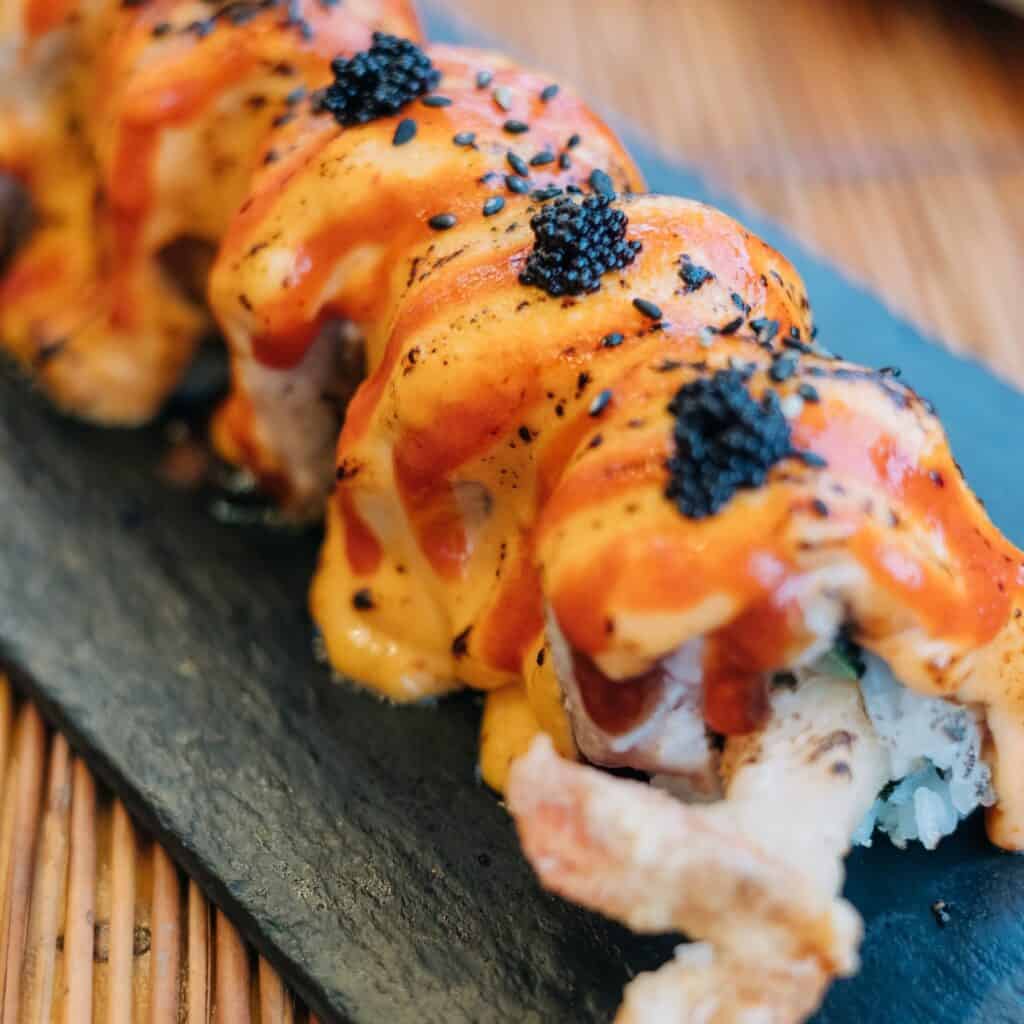 Banzai Roll – This flavorful explosion is ready to be savored highlighting its crispy crab tempura and creamy cream cheese. It has a savory unagi sauce that is delightfully topped with fresh and succulent tuna.
Spicy Tuna Roll – This burst in bold flavors Spicy Tuna is here to give you a perfectly shredded tuna mixed with a delightful hint of spicy sauce. It has an enticing crunch of cucumber which gives a good contrast to the heat and refreshing flavors of this roll.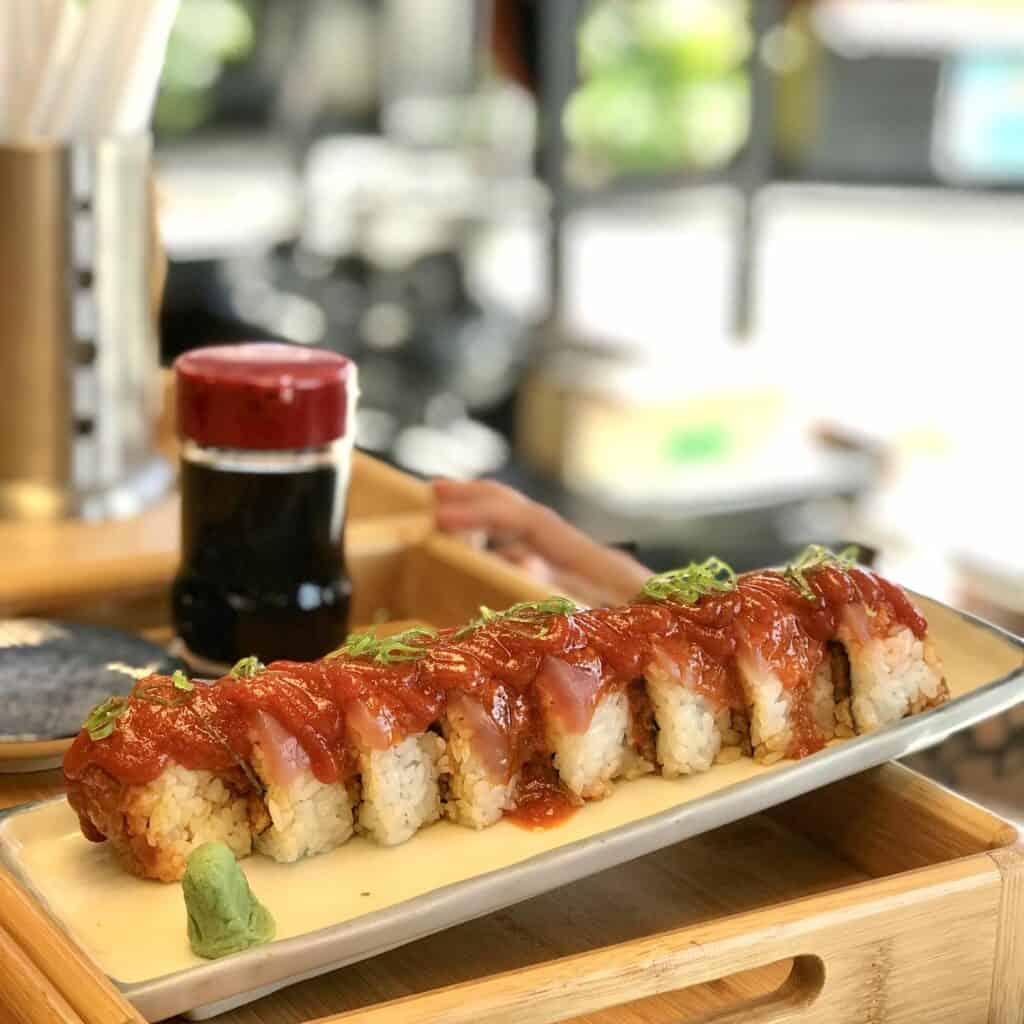 Kaizen Davao Menu Delivery
Ready to embark and another flavorful adventure with their iconic collections of Japanese street delicacies? You can order these delightful collections through FoodPAnda and have them delivered right to your door with efficient and quality service. You can also check for Grabfood as it is also a recommended platform with a faster and wider range of available service coverage. Let us bring the heart of Japanese street food right to your door.
Social Media Pages
Get inspired by their photos and videos of their delicious Japanese food, stunning ambiance, and friendly staff. Show your support for this local business by following Kaizen Davao on social media today!
Facebook: https://www.facebook.com/kaizendvoph
Instagram: https://www.instagram.com/kaizendavao.ph
Frequently Asked Questions
What type of cuisine does Kaizen Davao offer?
Kaizen Davao offers an amazing array of Japanese delicacies highlighting the popular yakitori or Japanese skewers. They also offer hearty ramen and a variety of sushi rolls.
What is Kaizen Davao known for?
Kaizen Davao is famous for its Yakitori and a wider range of Sushi Rolls where the heart of Japan is served in a variety of plates.
What are the operating hours of Kaizen Davao?
Kaizen operates from Mondays to Sundays with operating hours listed below:
Monday – Thursday
Friday – Saturday
Sunday
Where is Kaizen Davao located in the Philippines?
You can visit Kaizen Davao In front of Fairlanes Bowling Center, F. Torres St. Poblacion 1st District, Davao City.
Conclusion
In conclusion, Kaizen Davao is the road of vibrant and bold flavors of the Japanese menu that will surely suit even your Filipino taste buds. They have a very diverse menu collection which I truly love, especially from their savory ramen to their enticing yakitori which are the main highlight of the restaurant along with their iconic sushi rolls. Indeed there is so much to love in this restaurant and this article is technically just a glimpse of it.
That is why I fully recommend people to visit Kaizen Davao even for once if they want to take the opportunity to discover the flavorful heart of Japanese street food. Aside from the great delicacies, I love how you will really indulge these collections in their open area stores which are alongside the road and complete the entire Japanese street dining experience.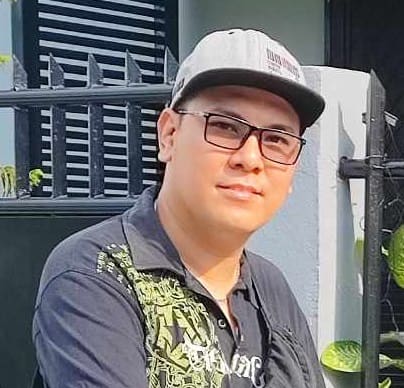 Hi! I'm Nivek Strife, the person who made MenuPH. I'm the one who added most of the popular menus you see on this website, and I really hope you enjoy them! Feel free to check them all out.
Growing up, I was surrounded by lots of tasty foods, like the classic Adobo and the sweet Leche Flan. That love for the many flavors of the Philippines is what got me excited about adding to MenuPH. When I learned how to make websites, I saw the need for a place to show off all the amazing Filipino dishes, and that's how MenuPH started.
MenuPH isn't just a website; it's like a fun journey into food. I've teamed up with famous chefs and found great places all over the Philippines to bring you a bunch of menus that show off the best of Filipino cuisine. Whether you're into the usual dishes or new twists, MenuPH is here to guide you through the rich world of Filipino flavors.
With MenuPH, my aim is to help local businesses, talk about good food choices, and make a group of friends who love food. No matter if you like fancy restaurants or street food, MenuPH has something for you. Come join me on this food adventure as we find great places, taste real flavors, and enjoy the unique food traditions that make the Philippines awesome.