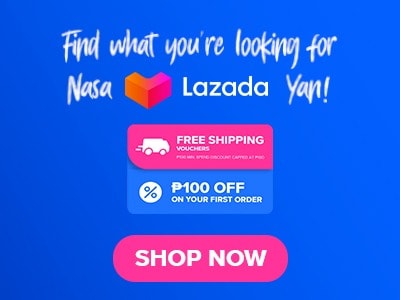 One of the most well-known and extensively distributed restaurant chains in the nation, Racks Menu serves the highest-quality ribs to hungry customers. It is a locally owned casual dining establishment that offers the greatest ribs in the country. Our house specialty is our renowned flame-grilled baby ribs. We begin the process by choosing the best pig and beef ribs that are readily accessible. They cut and trim the food themselves so that we have the proper portion.
For that particular, deep, smokey flavor, the ribs are then hickory-smoked in a mixture of specific herbs and spices. To preserve all that goodness, they grill them again before finishing them with flame broiling. They are served moist, tender, and fall off the bone. The serving sizes and prices are generous. Without sacrificing the quality of the ingredients, Racks delivers good value.
Below, you'll find the updated list of Racks menu prices.
Menu Items
Price (PHP)

Starters

The Onion Brick (Choice of signature or Nashville Hot)
345
Buffalo Wings
385
Pulled Pork Mac & Cheese Bake
335

Pasta

Classic Carbonara (Single)
295
Classic Carbonara (Platter)
565
Spaghetti Bolognese (Single)
285
Spaghetti Bolognese (Platter)
545
Garlic Scampi Pasta
345
Bacon Aglio Olio
345

Blue Specialties

Rib & Chicken
375
Fish & Chips
295
Surf & Turf
385
Smoked Spring Chicken
325
Meaty Burger Steak
295

Family Platter

Surf & Turf Platter (good for 8-10)
3275
Ribs & Chicken Platter (good for 6)
2575
Southern Favorite Platter (good for 4)
1975
House Blend Iced Tea
Price
Glass
135
Bottomless
195
Pitcher
295
1 Liter To-Go
275

Sides

Coleslaw(small)
85
Corn & Carrots(small)
85
Mac & Cheese(small)
85
Gravy Fries(small)
85
House Mashed Potato(small)
85
Coleslaw(Large)
135
Corn & Carrots(Large)
135
Mac & Cheese(Large)
135
Gravy Fries(Large)
135
House Mashed Potato(Large)
135

Soups

Homestyle Mushroom
215
Clam Chowder
225

Salads

House Salad ( Solo)
295
House Salad ( Family)
445
Classic Caesar Salad ( Solo)
325
Classic Caesar Salad ( Family)
455
Double Bacon Salad (Solo)
355
Double Bacon Salad (family)
485
Caesar Salad with Blackened Chicken Strips
495

House Specialties

Classic Baby Ribs(Half)
695
Classic Pork Ribs
495
Premium Boneless Pork Ribs
525
Classic Beef Ribs
595
Racks Sampler
1795
Classic Baby Ribs
1355
Classic Pork Ribs
775
Premium Boneless Pork Ribs
795
Classic Beef Ribs
995
Classic Pork Ribs
1565
Premium Boneless Pork Ribs
1595
Classic Beef Ribs
1695

Other Specialties

Southern Fried Chicken (with buttermilk biscuits) – Half
535
Southern Fried Chicken (with buttermilk biscuits) – Whole
875
Smoked Spring Chicken
645
Nashville Hot Fried Chicken – Half
525
Nashville Hot Fried Chicken – Whole
865
Fish & Chips (served with fries)
495
Blackened Salmon Steak (served with fries)
565
Pan-Fried Dory (served with fries)
455

Premium Specialties

Kansas Style Baby's
1375
US Ribeye
995
Sweet n' Smoky Pork Ribs
595
Carolina Gold Pork Ribs
595

Sodas

Glass
160
Bottomless
245
Pitcher
95
Sodas in Can
135
Pink Lemonade
135
Dalandan Cooler
85
Bottled Water
95
Drip Coffee
352
White Wine
175
Mango Shake
245
Milkshake
125

Extras

Steamed Rice(Single)
70
Garlic Rice(Single)
85
Java Rice(Single)
85
Steamed Rice(Platter)
350
Garlic Rice(Platter)
425
Java Rice(Platter)
425
About Racks
The rights to build and run the Racks restaurant chain have been purchased by the Prieto family, which also owns the biggest and fastest-expanding network of fast food restaurants in the nation. Racks, a restaurant famous for its flame-grilled and hickory-smoked baby back ribs, reopened Tuesday in El Pueblo in Ortigas Center under a new owner, Cavalino Inc., the business entity the Prieto family established for this endeavor.
The Prieto family is the owner of several regional franchises in the pizza industry. Leo Prieto Jr., chairman of Cavallino, predicted that another Racks location would open this year, likely in Makati and that 10 to 20 additional locations would follow in the next two to three years. He estimated the cost of each store at P6–P8 million.
According to Prieto, the group plans to open four to six restaurants per year. It plans to construct a branch in Alabang, Bonifacio Global City, Megamall, and the Mall of Asia. According to Prieto, the acquisition came to fruition following months of negotiations with Wellington Soong, the CEO of Jaguar Philippines Inc. He declined to disclose the price at which the family bought the Racks brand and recipe, but insiders claimed the deal cost more than P10 million.
Racks Menu Best Seller
Broccoli and Cheese – It's a good thing the sides, including mashed potatoes, broccoli with cheese, and macaroni and cheese, were delicious to put up with the steak's shortcomings. When eating the steak, barbecue sauces will be your best friend.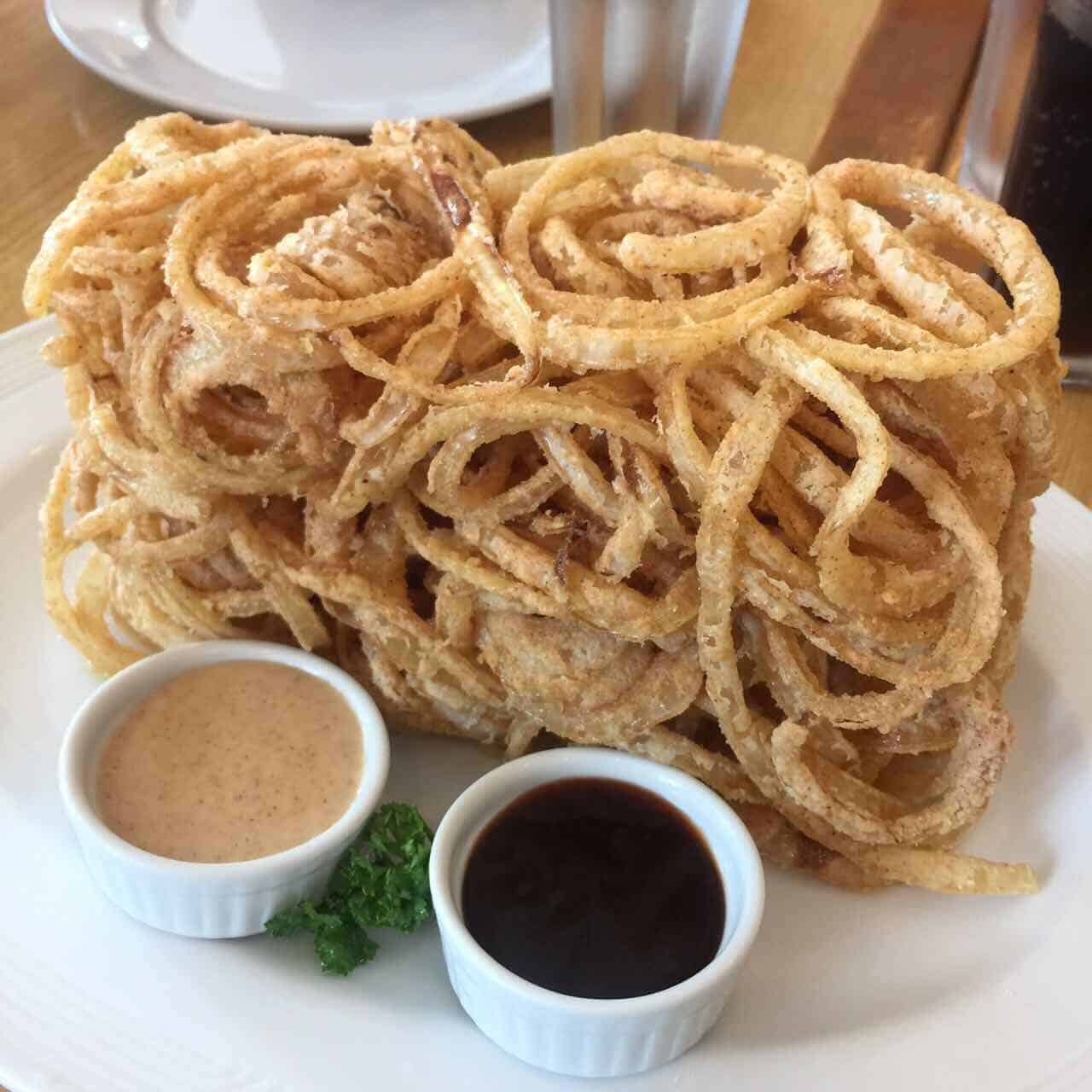 Racks' Onion Brick – This Racks menu is seasoned, lightly breaded, thinly sliced, then deep-fried till golden and crispy. It resembles the Great Wall of Onions more. The onions are thinly sliced and crisply fried in breadcrumbs.
Clam Chowder Soup – A New England clam chowder has soft potato chunks that almost melt in your mouth and is creamy and thick like you're drinking gravy. You'll also adore the contrasting flavors of the bacon's saltiness and smokiness and the clams' fading bitterness.
Carbonara – What distinguishes this dish is the sauce. The scent of this Racks carbonara menu smells like parmesan and has a creamy texture. It is quite rich and thick. It does not seem particularly heavy though, in contrast to other cream sauces. The pasta may taste like other recipes that are similar since Italians add guanciale to it. Although guanciale has an earthy scent, it also has a distinctive flavor when consumed. This sauce has been compared by some to butter. Eggs are a key ingredient in many international recipes, including the original.
Racks Menu Classic Pork Ribs
Racks Classic Pork Ribs, are an all-time favorite! Pork ribs that are more flavorful, meatier, and slow-cooked to lock in the smoky flavor. These luscious slices of pork ribs, slow-cooked to tender and smoky perfection, never fail to impress.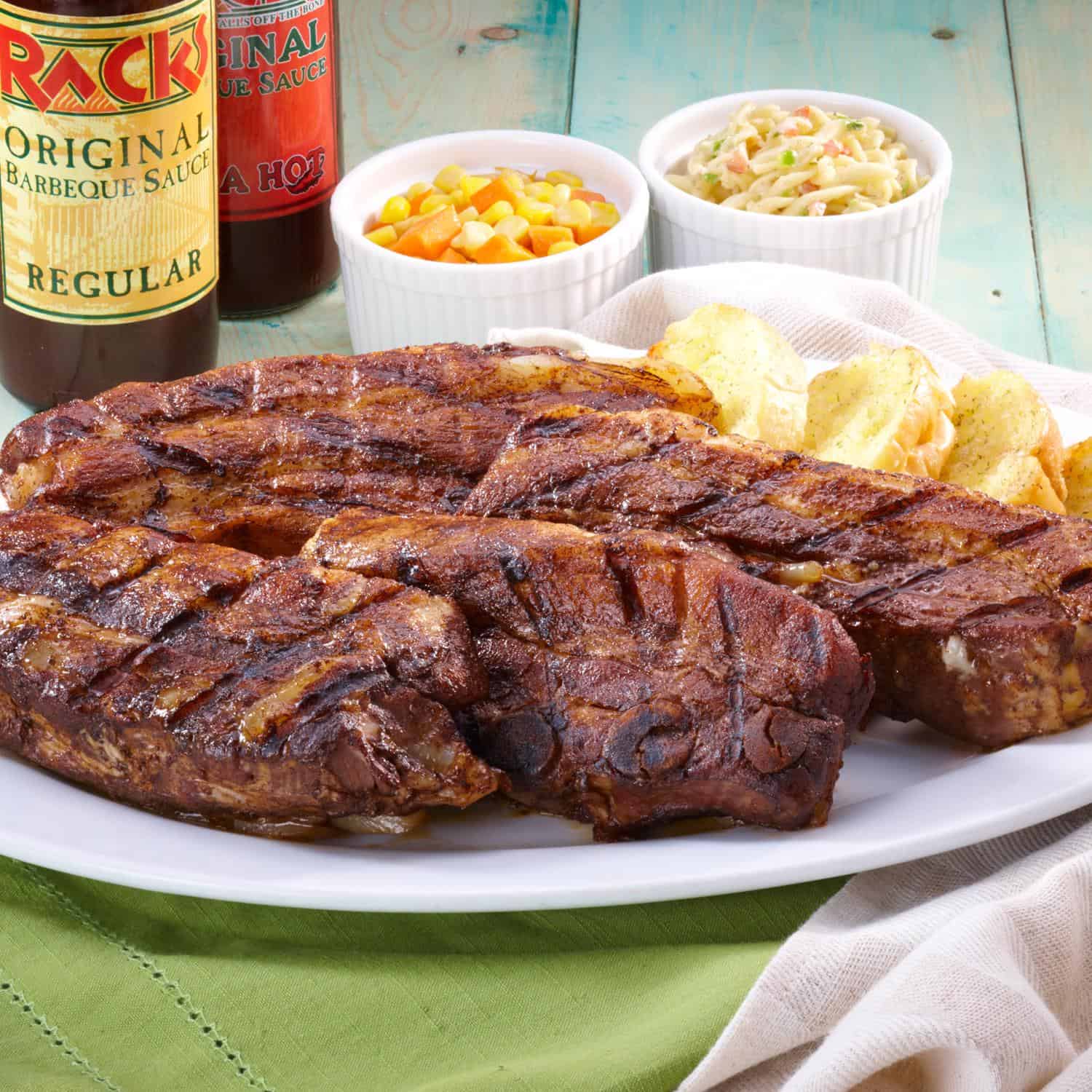 You can get Rack's Baby Ribs or Rack's Classic Pork Ribs, both of which are excellent ribs. Pork meat has a distinctly porky flavor and a mouthfeel that is meaty and fatty. In addition to the meat's distinct pork flavor, how the ribs are prepared affects their flavor. They frequently absorb the flavor of the sauce or spice rub used to make them.
Racks Menu Steak Blue Plate
People are aware that steak is one of those dishes that is pricey, but if you look hard enough, you may find locations that serve steak for an affordable price of your hard-earned money. Racks' Steak Blue Plate is named after the grilled slab of Brazilian steak, two standard sides and beverages that are all served on a white and blue plate. The options for your side dish are Mac & Cheese, Gravy Fries, House Mashed Potato, and Corn & Carrots. You can choose between Pink Lemonade and the Dalandaan Cooler for your beverages
Racks Classic Baby Ribs Menu
Love their Classic Baby Ribs, which come with 2 normal sides and either cornbread or garlic bread (half slab Php 525, full slab Php 925).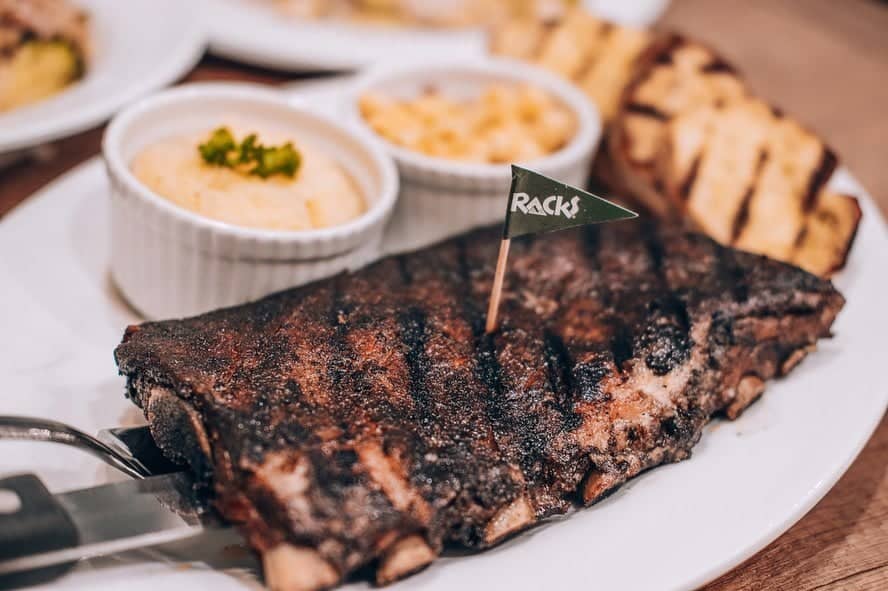 The baby back ribs are excellent if you're dining with a large group because they are smaller (and thus simpler to handle as finger food), and each rib offers a nice chunk of meat on the bone with less fat than the others. If you desire a tender, slim rack of ribs and also don't expect to spend a little more money, go for baby backs. For a bigger rack with much more taste but more bones and fat, choose spare ribs.
Racks Party Package
Racks offer two party packages, namely an intimate home celebration which is good for 10 persons, and the other an intimate kiddie party for 10 persons. The menu consists of three different variations. It includes their best sellers such their pork ribs, southern fried chicken, salads, desserts, carbonara, and many more. The price for the intimate kiddie party is slightly higher than the intimate home celebration.
Social Media Pages
To get the latest news regarding the Racks menu, price, and promo, we highly encourage you to subscribe on the following social media accounts:
Facebook: https://www.facebook.com/RacksPHL/
Instagram: https://www.instagram.com/racksphl/
Twitter: https://twitter.com/racksphl/
Conclusion
One of the family's favorite eateries is Racks Menu. My favorite recollections from the youth include frequent visits. Families frequently eat here, whether they are celebrating a particular occasion or simply want to bask in the goodness of premium steaks and side dishes. Racks offer the advantage of having family platters. Because the family platter contains Racks' top sellers, there is no need to make custom order guesses. Because they are a fall-apart soft, barbecue sauce-drenched dish that you eat with your hands, ribs are delectable. They are a messy delight due to their great features.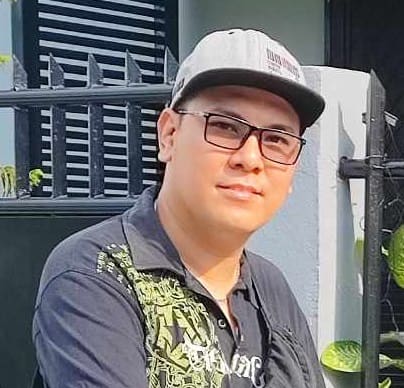 Hi! I'm Nivek Strife, the person who made MenuPH. I'm the one who added most of the popular menus you see on this website, and I really hope you enjoy them! Feel free to check them all out.
Growing up, I was surrounded by lots of tasty foods, like the classic Adobo and the sweet Leche Flan. That love for the many flavors of the Philippines is what got me excited about adding to MenuPH. When I learned how to make websites, I saw the need for a place to show off all the amazing Filipino dishes, and that's how MenuPH started.
MenuPH isn't just a website; it's like a fun journey into food. I've teamed up with famous chefs and found great places all over the Philippines to bring you a bunch of menus that show off the best of Filipino cuisine. Whether you're into the usual dishes or new twists, MenuPH is here to guide you through the rich world of Filipino flavors.
With MenuPH, my aim is to help local businesses, talk about good food choices, and make a group of friends who love food. No matter if you like fancy restaurants or street food, MenuPH has something for you. Come join me on this food adventure as we find great places, taste real flavors, and enjoy the unique food traditions that make the Philippines awesome.