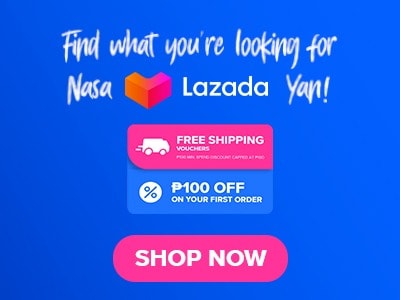 Prepare to unveil the magnifying goodness of these irresistible donuts that are handcrafted to perfection where we redefine your utmost love for donuts. Introducing Caden Handcrafted Donuts! where every donut is a delicious creation and a work of art. Indulge in the selection of their premium and deluxe donuts where every bite is a masterpiece. I am sure you are also excited to unveil this restaurant. It is the first time we are reviewing these types of restaurants, so here are their delightful menu and price selections.
Menu Items
Price (PHP)

Premium Donuts

Individual Premium Donut
60
Box of 3 Premium Donuts
180
Box of 6 Premium Donuts
348
Box of 12 Premium Donuts
600

Deluxe Donuts

Individual Deluxe Donut
50
Box of 3 Deluxe Donuts
152
Box of 6 Deluxe Donuts
288
Box of 12 Deluxe Donuts
540

Donut Bundles

Box of 6 Donut Bundle
312
Box of 12 Donut Bundle
576

Donut Bites

Individual Donut Bite
18

Gilgeori Toast

Ham & Cheese
168
Spam & Cheese
192
Bacon & Cheese
180

Perfect Pairing

Donuts & Coffee
250
Gilgeori Toast & Dalgona
349

Espresso Based Beverages

Americano
120
Café Latte
156
Cappuccino
156
Caden Signature
180
Dark Mocha
180
White Mocha
180
Vanilla Latte
180
Spanish Latte
180
Dalgona Latte
180
Espresso Shot
85

Milk Series

Chocolate Milk Series
192
Strawberry Milk Series
192
Matcha Milk Series
192

Frappe Series

Double Dutch
180
Dalgona
180
Matcha
180

Tea Series

Mango Peach
120
Passion Fruit
120
Strawberry Lemon
120
Lemon Jasmine
120
About Caden Handcrafted Donuts
Caden Handcrafted Donuts specializes in Deluxe and Premium donuts that are offered in various boxes and Bundles for you to share with your friends and family. Aside from the magnifying goodness of hearty donuts. They also offer a delightful collection of Gilgeori Toast, Perfect Pairing, espresso Beverages, Milk as well as Tea series. This shop has so much to offer and you will surely find something to love in their menu.
Caden Handcrafted Donuts Menu Best Seller
Take a delightful bite of their sweet donut sensation as well as their savory collections that are waiting for you to be indulged.
Box of 12 Premium Donuts – Indulge in this treasure chest that offers you a dazzling assortment of hand-crafted premium donuts with flavorful filling and unique toppings from the glazes to the intensive fillings.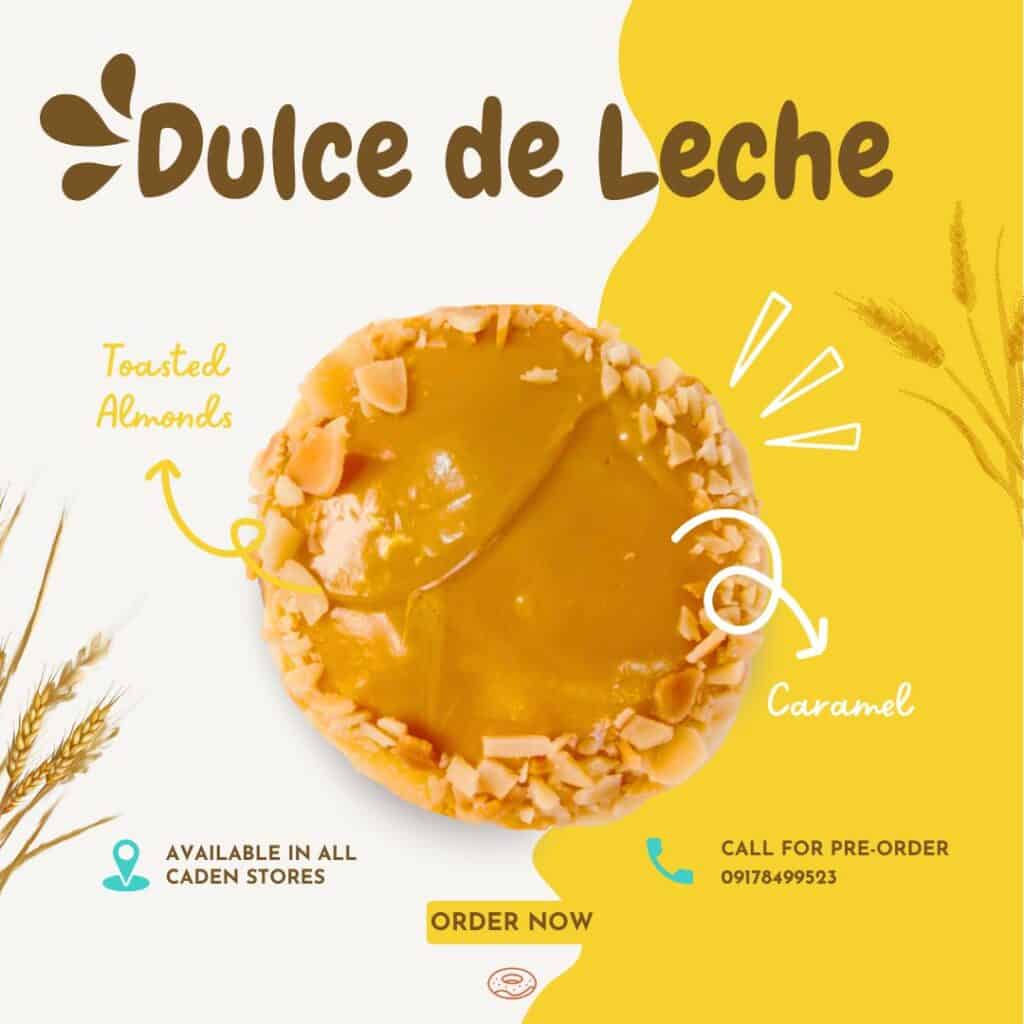 Box of 3 Deluxe Donuts – A perfect option for every trio that features exquisite donuts giving you an extra elevated look and experience. It is handcrafted and made with utmost precision and a love of craft.
Box of 6 Donut Bundle – This 6 Bundle is the common go-to order of most people that features an option of 3 premium donuts and 3 from their deluxe collections.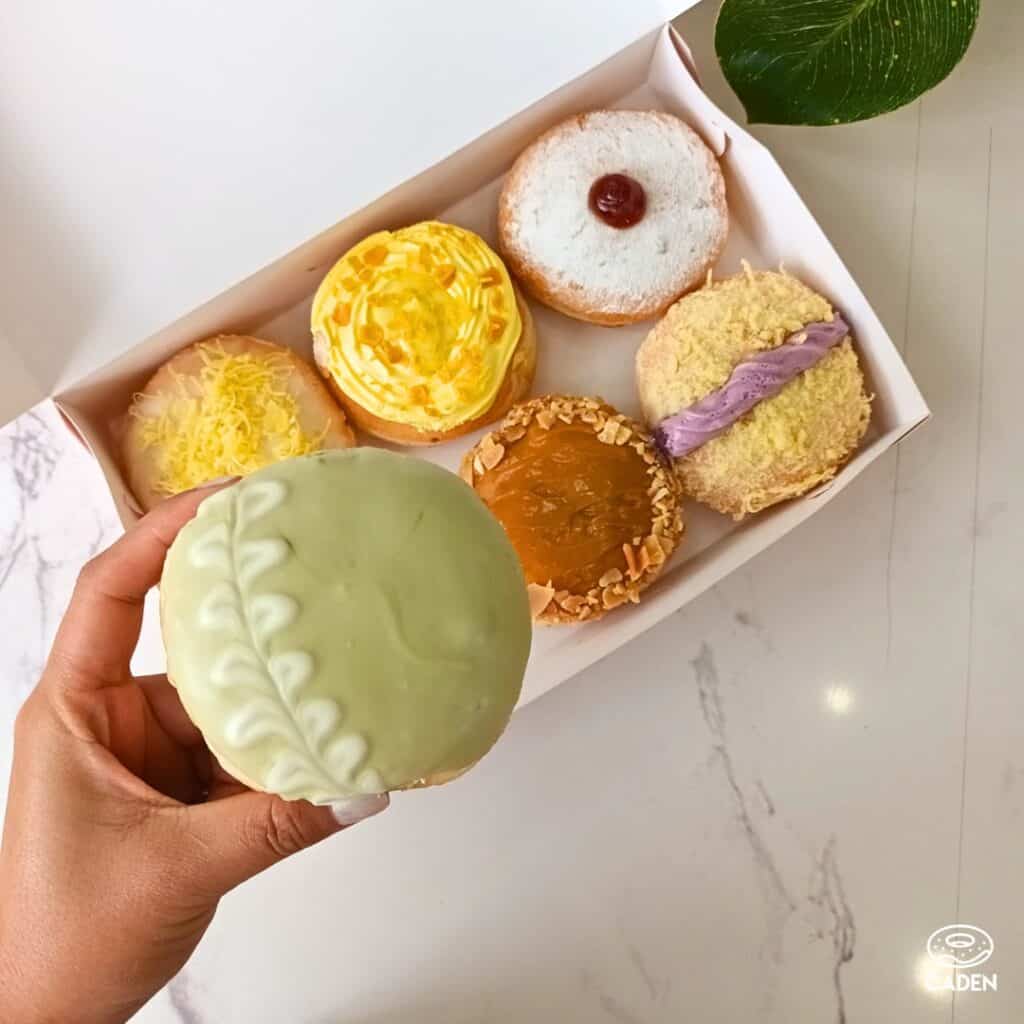 Cafe Latte – The classic taste of this coffee will never fail to satisfy you with the harmonious flavor of the flavorful blend of rich espresso and carefully steamed milk. It has a silky and creamy texture with an aroma that you will definitely love.
Ham & Cheese – This Ham & Cheese is found in their Gilmore Toast highlighting the delightful savory taste of this well-balanced flavor. The saltiness of the premium ham and the creamy texture of the cheese is what made this sandwich extra special.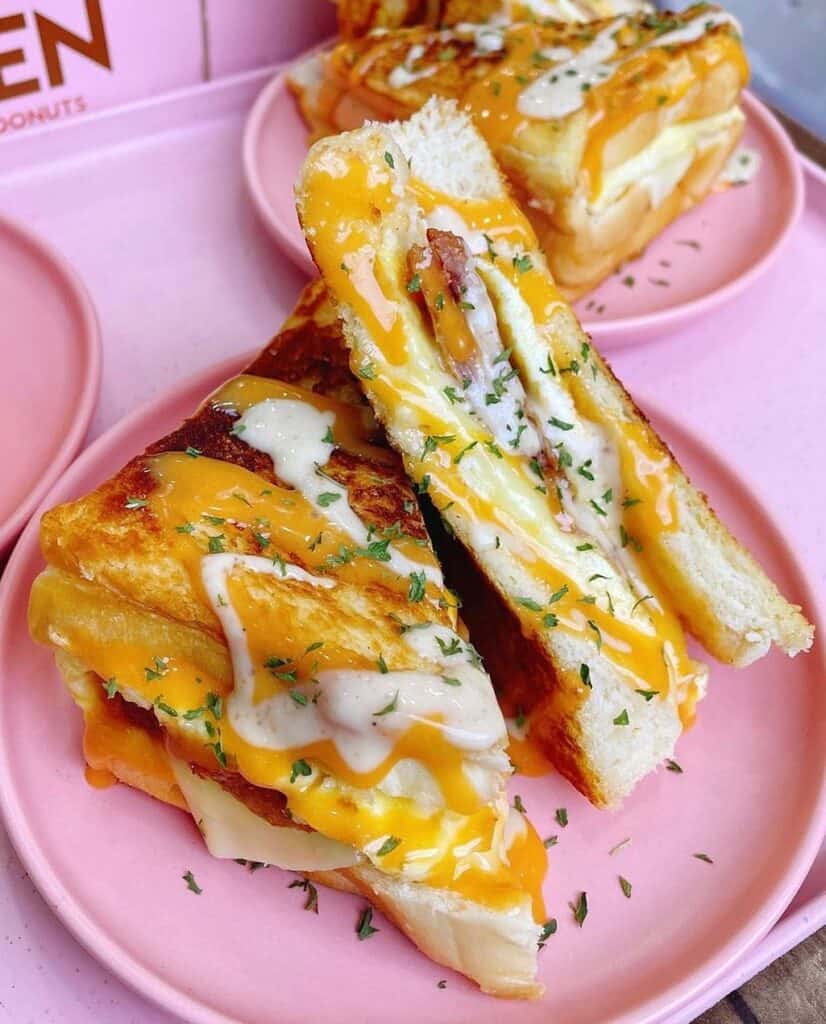 Espresso Based Beverages
Speaking of aroma, let's complete that coffee experience here at their Espresso Beverage collection which features undeniable goodness where bold, creamy, aroma, and vibrant flavors collide together in giving you these Espresso Beverages.
Americano – Nothing can truly beat the classic when it comes to this Americano. It features a bold and special kick of aroma with the espresso shot used in making this coffee.
Cappuccino – Next on the list is this work of art Cappuccino. This menu features a flavorful shot of espresso with perfectly steamed milk on a delightful layer of velvety microfoam.
Caden Signature – A signature creation that can only be found in this store is this Caden Signature. It highlights the magnifying goodness of a secret blend of flavors giving you an extra memorable sip.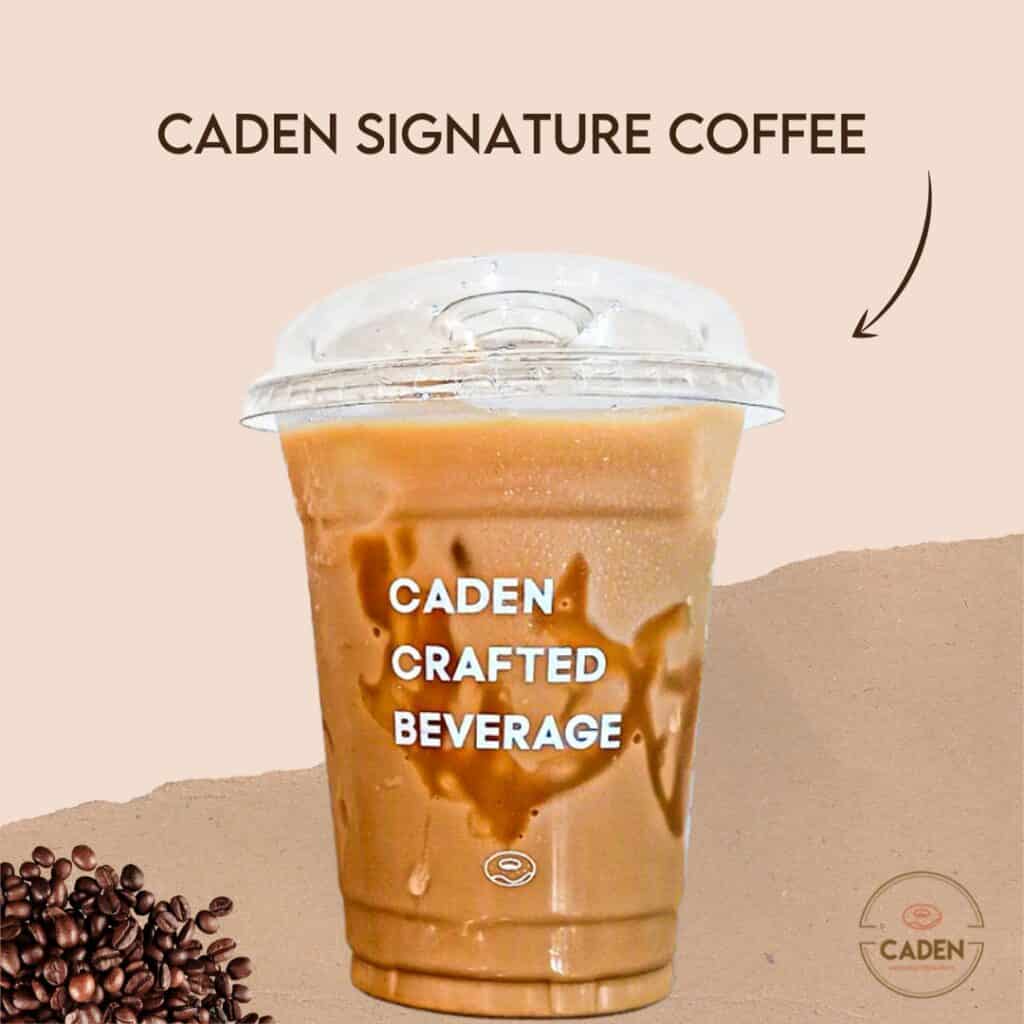 Spanish Latte – A drink that is close to my heart as well as with people who have a sweet tooth! This Spanish latte allows you to indulge in the flavorful rich espresso and the thick sweetness of condensed milk.
Frappe Series
Never miss the comforting goodness of these frappe beverages. The Frappe Series menu of Caden Handcrafted Donuts takes your favorite frappe on a higher level of flavor and the crowning glory of whipped cream dazzles on it.
Double Dutch – This Double Dutch frappe features a unique blend of rich chocolate with a flavorful swirl of creamy goodness. It features an ice-blended frappuccino which is elevated with the richness of quality chocolate.
Dalgona – A trendy drink from the pandemic that received a great amount of love from people is the Dalgona. This ice-blended frappuccino features a bold shot of espresso with roasted brown sugar that takes the flavor on a higher note.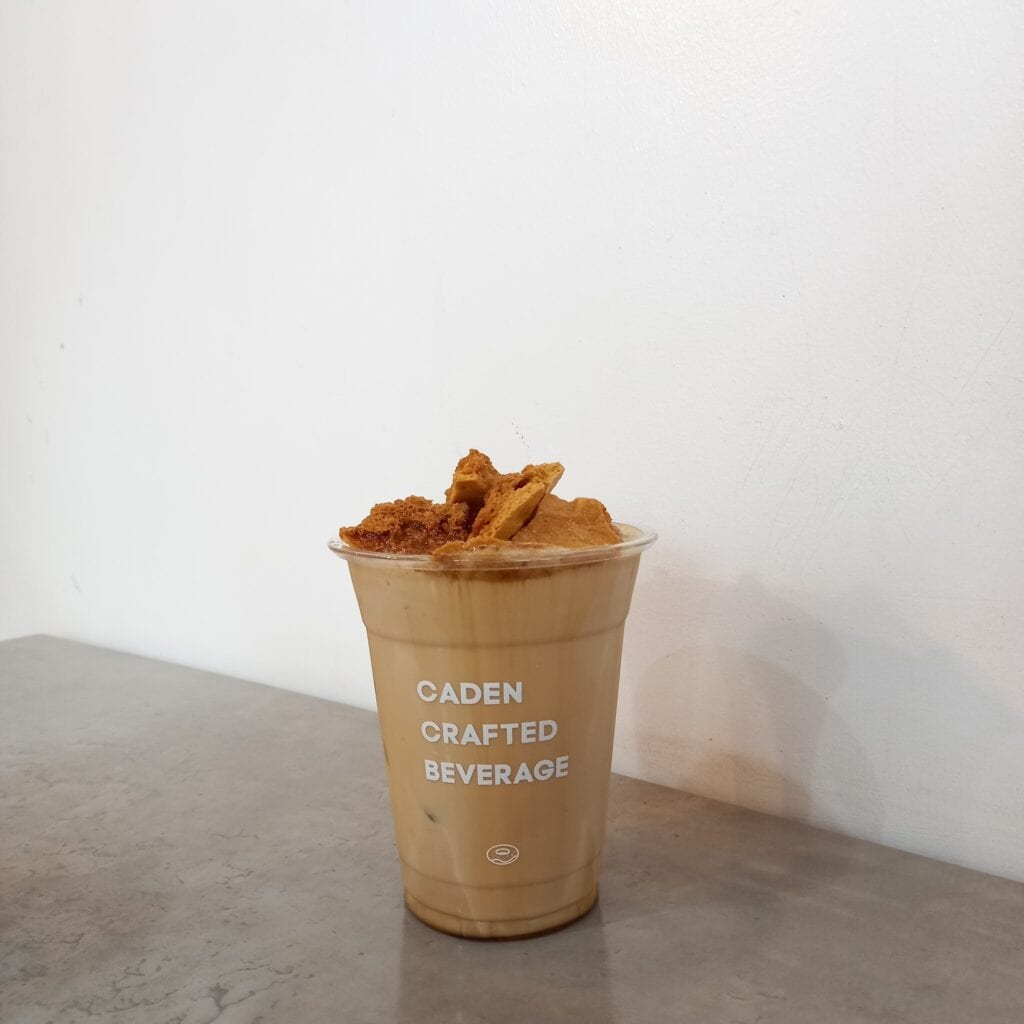 Matcha – This drink is close to my heart as a matcha lover. It features an ice-blended frappuccino made with matcha blend. It has an earthy note that is perfect with an ell balanced flavor of creamed and earthy flavors.
Caden Handcrafted Donuts Menu Delivery
Enjoy this delightful treat that you definitely deserve. You can order them through the Foodpanda delivery service and enjoy smooth and hassle-free delivery transactions. Caden Handcrafted Donuts is also available through GrabFood which I recommend especially if you are located in long distance areas. Satisfy our donut cravings even at home and have it delivered right to your doorsteps.
Connect with Caden Handcrafted Donuts Online
Join them on this delectable journey through flavor, innovation, and moments of pure indulgence! Follow them on social media to stay connected with the world of exquisite, handcrafted donuts.
Facebook: https://www.facebook.com/cadensweetconcepts
Instagram: https://www.instagram.com/cadensweetconcepts
FAQs
What type of cuisine does the Caden Handcrafted Donuts offer?
Caden Handcrafted Donuts offers delightful donut creations featuring their best-selling and popular bundles and sets. They also offer other savory selections of Gilmore Toast and flavourful drinks.
What are the Caden Handcrafted Donuts known for?
Caden Handcrafted Donuts is famous for its handcrafted donuts. It allows you to take a delightful dive into blended flavors and delightful twists.
What are the operating hours of Caden Handcrafted Donuts?
Caden Handcrafted Donuts is operating from 7 AM until 9 PM from Mondays to Sundays.
Where are the Caden Handcrafted Donuts located in the Philippines?
If you are planning to take a delightful visit to their store, you can check them out at 237, 1106 Quirino Hwy, Quezon City, Metro Manila.
Conclusion
In conclusion, Caden handcrafted Donuts are a haven for everyone who wants to celebrate the pure indulgence of premium and deluxe donuts menu. You can really feel the luxurious vibes of their deluxe collection that highlights a magnifying quality and quality textures. I love their delightful array of donuts that offer an extra sweet sensation that will tantalize your taste buds. They also offer other savory delights which are very commendable, especially from Gilmore Toast and their Perfect pairing that allows you to be playful with your choices and for the culinary bliss, you can only have here at Caden Handcrafted Donuts. Their drinks are worthy to be appreciated too especially their frappe series which is definitely another thing to love in this shop.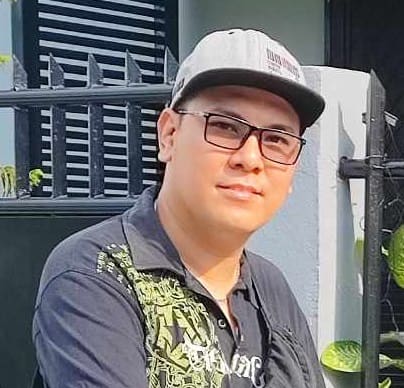 Hi! I'm Nivek Strife, the person who made MenuPH. I'm the one who added most of the popular menus you see on this website, and I really hope you enjoy them! Feel free to check them all out.
Growing up, I was surrounded by lots of tasty foods, like the classic Adobo and the sweet Leche Flan. That love for the many flavors of the Philippines is what got me excited about adding to MenuPH. When I learned how to make websites, I saw the need for a place to show off all the amazing Filipino dishes, and that's how MenuPH started.
MenuPH isn't just a website; it's like a fun journey into food. I've teamed up with famous chefs and found great places all over the Philippines to bring you a bunch of menus that show off the best of Filipino cuisine. Whether you're into the usual dishes or new twists, MenuPH is here to guide you through the rich world of Filipino flavors.
With MenuPH, my aim is to help local businesses, talk about good food choices, and make a group of friends who love food. No matter if you like fancy restaurants or street food, MenuPH has something for you. Come join me on this food adventure as we find great places, taste real flavors, and enjoy the unique food traditions that make the Philippines awesome.