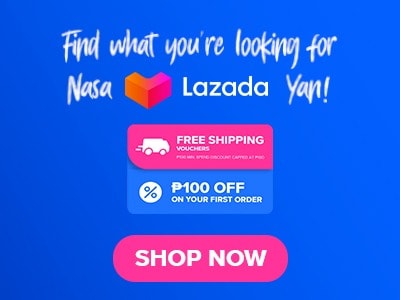 Baa Baa Thai Tea is a charming and inviting place that will allow you to experience the vibrant streets of Thailand with every sip of its delicious beverages. Its specialty lies in creating superb Thai tea-based beverages that capture the authentic flavors of these beloved Southeast Asian drinks. Baa Baa Thai Tea's menu features a range of options, from the classic Thai Iced Tea that offers a balance of bold tea and creamy sweetness, to innovative twists like Thai Tea Lattes that combine the rich depth of tea with the velvety comfort of steamed milk.
Below, you'll find the updated list of Baa Baa Thai Tea menu prices.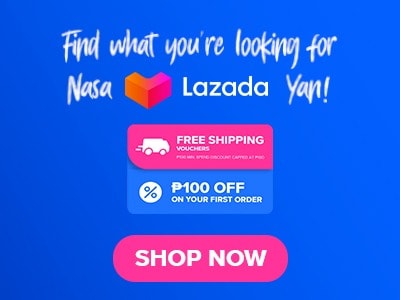 Menu Items
Price (PHP)

Cuffee Series

Iced Caramel Cheese Macchiato
180
Iced Mocha Cheese Macchiato
180
Iced Biscoff Cheese Macchiato
190

Summer Drink

Iskrambol
160

Thai Classics

Baa Baa Thai Milk Tea (Cha Yen)
110
Thai Lemon Tea (Cha Ma Nao)
90
Thai Green Iced Tea (Cha Khiao Yen)
95
Thai Green Milk Tea (Cha Nom Khiao)
115
Thai Iced Coffee (Ka Fae Yen)
110
Sala Milk (Nom Yen)
110
Cocoa Milk (Koko Yen)
115

Milk Tea

Milk Tea
90
Pearl Milk Tea
100
Wintermelon Milk Tea
100
Strawberry Milk Tea
110
Salted Caramel Milk Tea
110
Banana Milk Tea
110
Roasted Brown Sugar Pearl MT
120

Fruit Tea

Lychee Fruit Tea
95
Passion Fruit Tea
95
Green Apple Fruit Tea
95
Grapes Fruit Tea
100

Cheese Series

Salty Cheese Milk Tea
115
Cheesecake Milk Tea
115
Baa Baa Cheese Thai Milk Tea (Chis Cha Yen)
135
Oreo Salty Cheese Milk Tea
125
Oreo Cheesecake Milk Tea
125
Strawberry Cheesecake Milk Tea
140
Blueberry Cheesecake Milk Tea
140
Creme Brulee With Pearls
140

Sala Series

Pink Collection
110
Sala Lemon
110
Sala Milk (Nom Yen)
135
Pink Milk Salty Cheese
135

Pink Milk Cheesecake

Koko Series
115
Cocoa Milk (Koko Yen)
140
Cuffee Series
135
Iced Caramel Cheese Macchiato
135
Iced Mocha Cheese Macchiato
140
Iced Biscoff Cheese Macchiato
150
Summer Drink
150

Ube Series

Ube Milk Tea
130
Ube Salty Cheese Milk Tea
155
Ube Cheesecake Milk Tea
155

Frappe Collection

Coffee Jelly Frappe
165
Mocha Frappe
165
Caramel Frappe
170
Dark Chocolate Frappe
170
Oreo Dark Chocolate Frappe
170
Blueberry And Cream Frappe
175
Cookies And Cream Frappe
175
Strawberry And Cream Frappe
175
Biscoff Coffee Frappe
175
Banoffee Frappe
195
Ube Milk Tea
Ube Salty Cheese Milk Tea
Ube Cheesecake Milk Tea
Frappe Collection
Coffee Jelly Frappe
Mocha Frappe
Caramel Frappe
Dark Chocolate Frappe
Oreo Dark Chocolate Frappe
Blueberry And Cream Frappe
Cookies And Cream Frappe
Strawberry And Cream Frappe
Biscoff Coffee Frappe
Banoffee Frappe
About Baa Baa Thai Tea
Baa Baa Thai Tea's menu is one of the many places where you can indulge in a selection of Thai tea-inspired creations that redefine how beverages are supposed to be made. At Baa Baa Thai Tea, they believe in customization, allowing customers to enhance their experience by them to choose their preferred sweetness levels and toppings like boba pearls that add playful textures to the drinks. Its menu is a fusion of tradition and imagination, where the rich heritage of Thai tea-making meets creative twists which promises a diverse array of beverages that could cater to different customers' unique preferences.
Baa Baa Thai Tea Menu Best Seller
Baa Baa Thai Tea's best-sellers are proof of the cafe's commitment to quality ingredients and thoughtful combinations that leave a lasting impression on both the taste and hearts of the customers.
Mocha Frappe – The Mocha Frappe at Baa Baa Thai Tea is a decadent drink that combines the bold essence of coffee with the sweetness of chocolate. It provides a blend of rich espresso and velvety cocoa, creating an invigorating treat that is perfect for satisfying your coffee and chocolate cravings.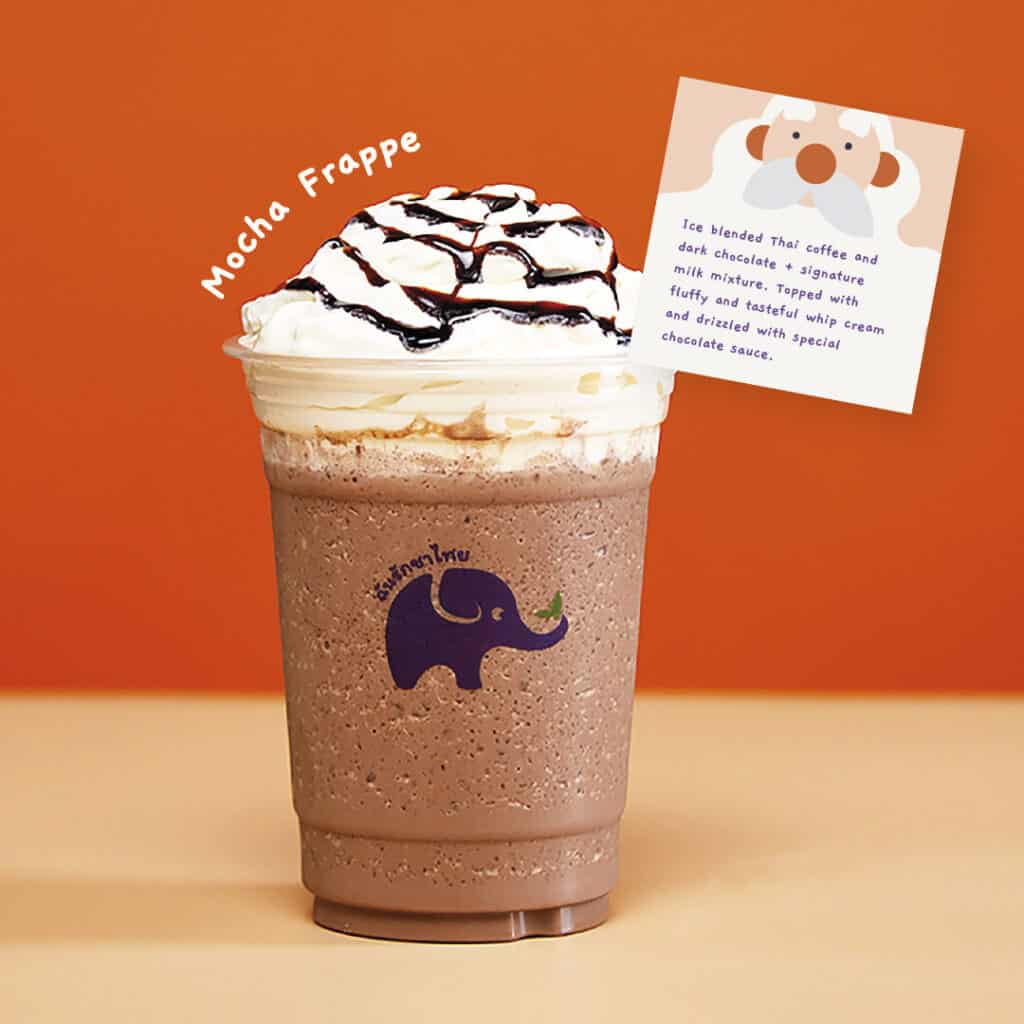 Caramel Frappe – This frosty beverage boasts the luscious appeal of caramel that is expertly blended with creamy goodness providing guests with a taste of caramel notes that mingles alongside the cool refreshment in every sip.
Iced Caramel Cheese Macchiato – Baa Baa Thai Tea flawlessly combines the rich caramel undertones of macchiato with the creaminess of cheese foam topping, creating this daring blend of sweet and savory beverage.
Thai Green Milk Tea – A classic beverage, that is also known as Cha Nom Khiao, delivers the distinctive charm of what every Thai green tea should be. This drink strikes a nice balance between earthy, fragrant tea leaves and a touch of soothing sweetness.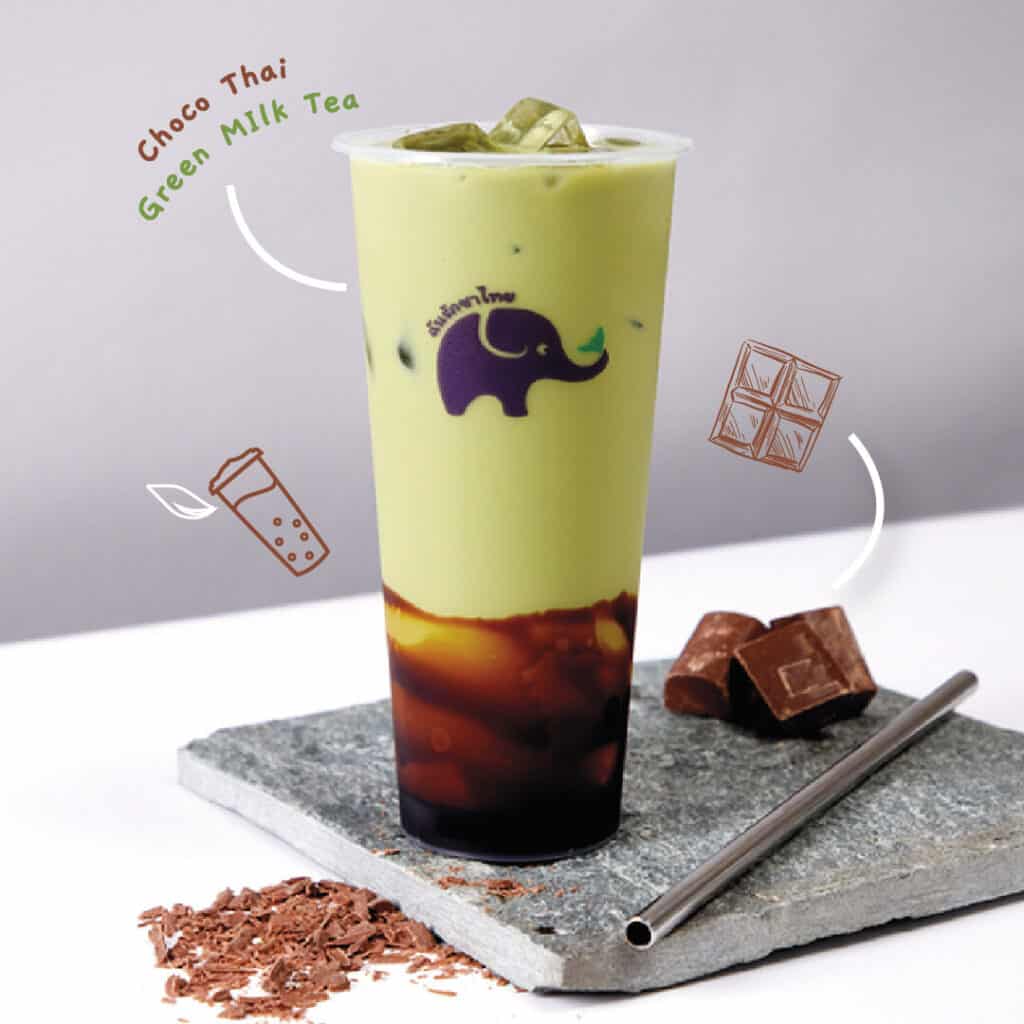 Salted Caramel Milk Tea – Baa Baa Thai Tea has found a way to infuse the richness of milk tea with the enticing quality of salted caramel resulting in a beautifully balanced creation that combines the traditional comfort of milk tea with a contemporary twist of sweet and salty flavors.
Thai Classics
At Baa Baa Thai Tea, you are not just enjoying their beverage menu, you are experiencing the drink that has stood as a testament to the dedication to capturing the authentic essence of Thai beverages.
Baa Baa Thai Milk Tea – This classic masterpiece boasts the perfect blend of robust black tea, creamy condensed milk, and a touch of sweetness. The velvety smoothness of milk complements the bold tea flavors, resulting in a drink that's both refreshing and comforting.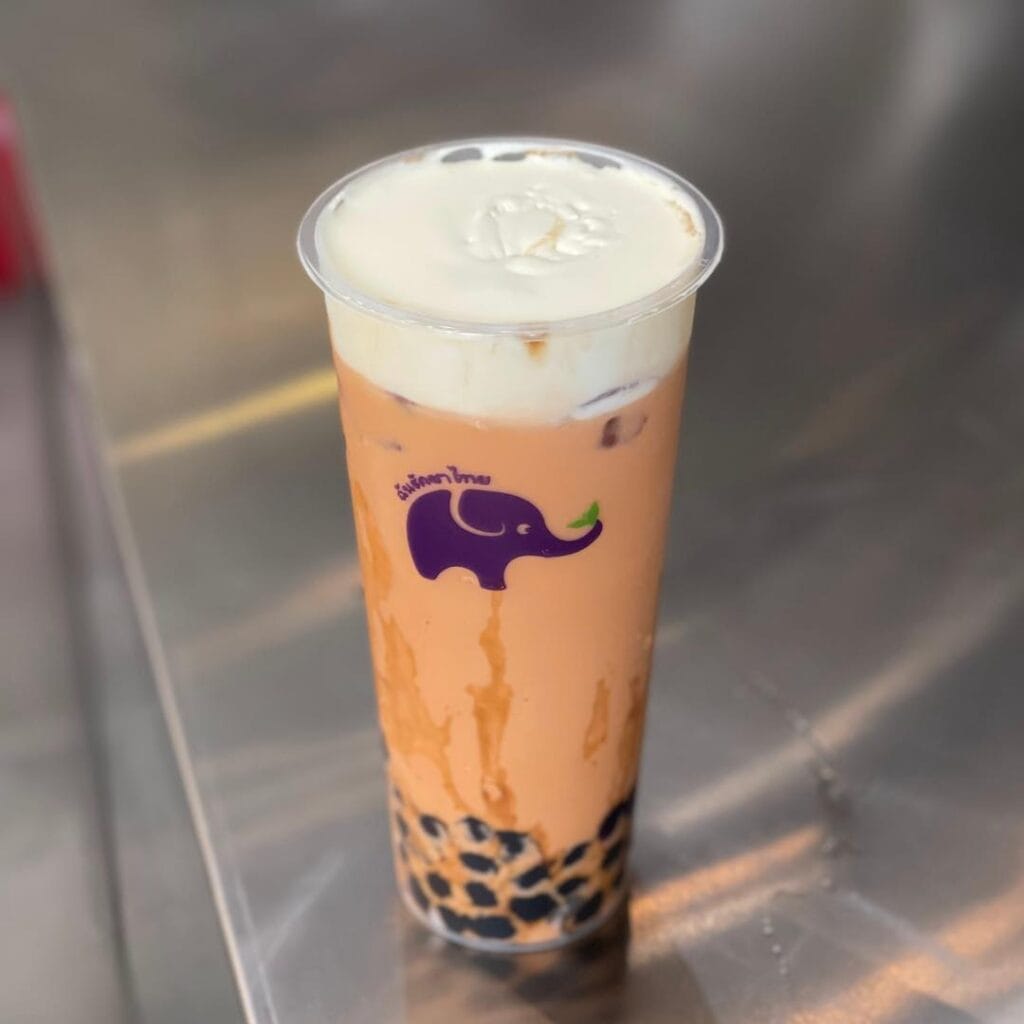 Thai Lemon Tea (Cha Ma Nao) – The perfect balance between tea and lemon in this beverage offers a rejuvenating experience, making it an ideal choice for quenching thirst and invigorating senses.
Thai Green Iced Tea – Baa Baa Thai Tea's Thai green iced tea features the distinctive flavors of Thai green tea, which is known for its earthy notes and fragrant aroma offering customers a cooling and revitalizing experience that allows customers to experience the taste of Thailand.
Baa Baa Thai Tea Menu Milk Tea
The milk tea offerings at Baa Baa Thai Tea reflect their mastery of creating beverages that balance tradition with innovation, with each drink providing a diverse range of flavors that cater to different tastes.
Pearl Milk Tea – A classic beverage that is also known as Boba Tea or Bubble Tea, features a base of fragrant tea combined with creamy milk and a slight bit of sweetness. Whether you are a true fan or a beginner in the world of milk tea, this drink promises a satisfying and memorable experience for you.
Wintermelon Milk Tea – The winter melon milk tea balances the mellow sweetness of winter melon syrup with the rich creaminess of milk tea resulting in a blend that is both comforting and refreshing.
Strawberry Milk Tea – The luscious sweetness of ripe strawberries melds with the creamy richness of milk tea, creating a drink that is both indulgent and invigorating, perfect for quenching your thirst on a hot and sunny day.
Fruit Tea
Baa Baa Thai Tea's Fruit Tea Menu is a refreshing place for those that are looking for unique and invigorating flavors. Every composition is a combination of taste and aroma, from the tang of citrus to the rich sweetness of tropical fruits.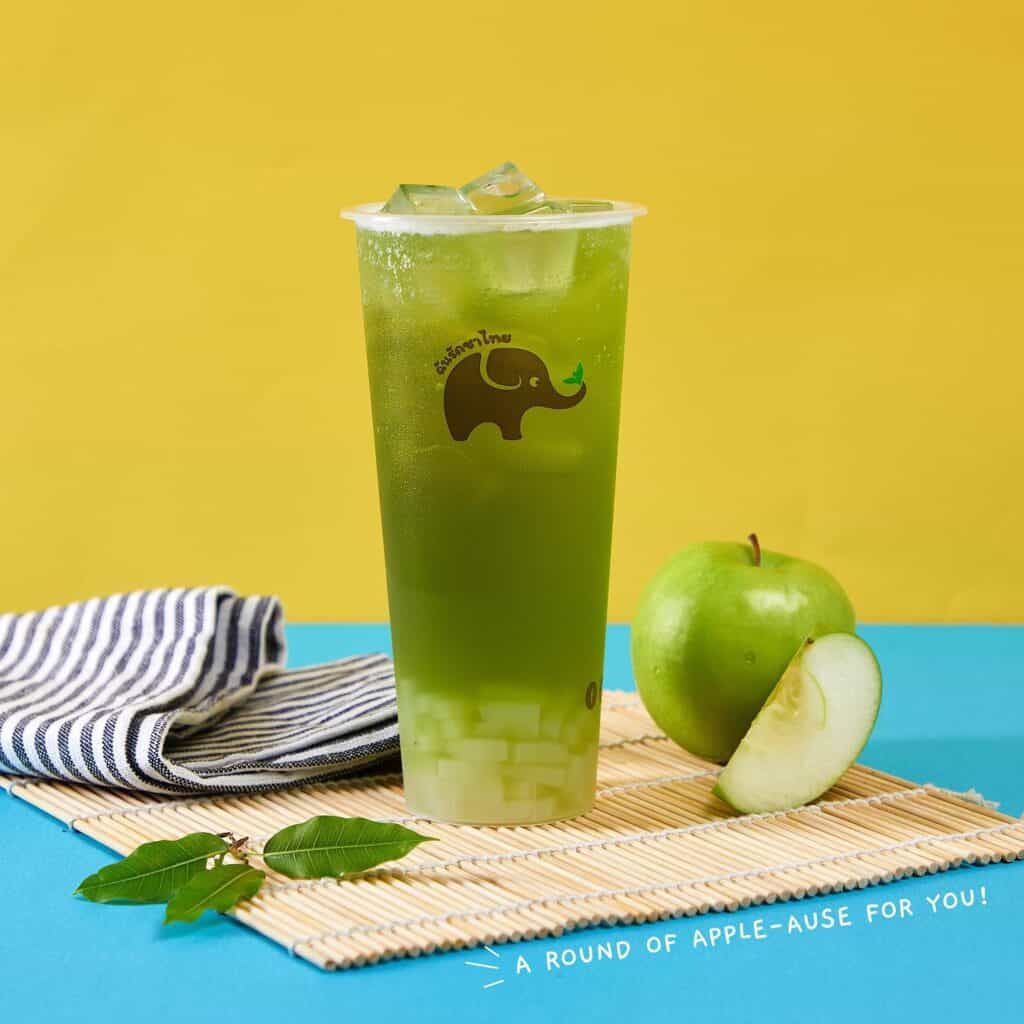 Cheese Series
These offerings showcase the pairing of rich and savory cheese foam with a variety of delicious beverages. Whether you enjoy the tantalizing contrast of the Cheese Matcha Latte or the rich decadence of the Cheese Brown Sugar Milk, this menu will surely make your experience at Baa Baa Thai Tea satisfying and memorable.
Ube Series
Each item within this series pays homage to the unique and delightful flavor profile of ube, infusing it into a variety of beverages. From the velvety Ube Latte to the Ube Milk Tea that captures the essence of this ingredient, these drinks offer a playful yet sophisticated taste of this beloved Filipino treat.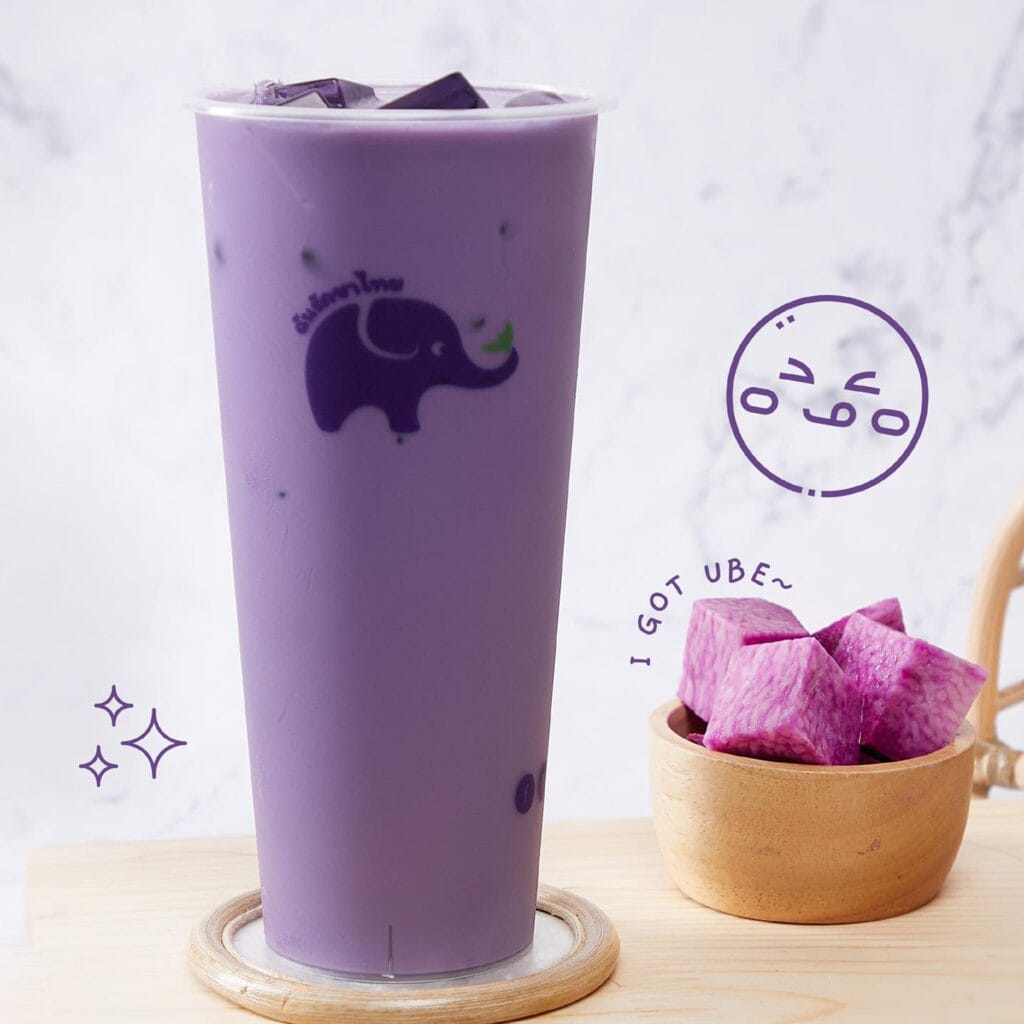 Baa Baa Thai Tea Menu Delivery
Baa Baa Thai Tea introduces a convenient and seamless way for customers to relish their cherished beverages without stepping out, courtesy of their efficient menu delivery service. Embracing modern convenience, this offering empowers customers to indulge in their preferred drinks from the comfort of their own homes. Through renowned delivery platforms like FoodPanda, a delightful assortment of Baa Baa Thai Tea's beverages can be effortlessly ordered, ensuring that the joy of sipping on favorites is just a few clicks away.
Social Media Pages
Immerse yourself in the enchanting world of Baa Baa Thai Tea by engaging with their captivating and vibrant social media platforms. Embark on a journey of flavors by simply giving a 'like' and 'follow' to their pages, unlocking a portal to explore a delightful array of Thai tea creations that gracefully waltz upon your taste buds, creating a symphony of taste and enjoyment.
Facebook: https://www.facebook.com/baabaathaiteaofficial
Instagram: https://www.instagram.com/baabaathaiteaofficial
TikTok: https://www.tiktok.com/@baabaathaiteaph
Website: https://baabaathaitea.com/main-office
YouTube: https://www.youtube.com/@baabaathaitea
FAQs
Where can I find Baa Baa Thai Tea stores?
You can visit Baa Baa Thai Tea in multiple parts of Cebu City, and CDO.
Are there options for customizing the sweetness level in Baa Baa Thai Tea drinks?
Baa Baa Thai Tea gives its customers the freedom to customize their beverage, especially the level of sweetness.
Does Baa Baa Thai Tea serve other beverages besides tea?
Yes, this tea house serves a wide variety of coffee, frappe, fruit tea, and other beverages.
Can I add toppings to my Baa Baa Thai Tea drinks?
Yes, you can opt for odd toppings for your drinks at Baa Baa Thai Tea for a much more enjoyable sip.
Does Baa Baa Thai Tea have a loyalty program or rewards system?
Yes, Baa Baa Thai Tea provides a loyalty program and reward system that you can redeem later on.
Conclusion
In conclusion, Baa Baa Thai Tea is definitely one of the go-to places for many tea lovers due to its menu that pays homage to the rich traditions of Thai tea while embracing modern creativity. Baa Baa Thai Tea invites you to have a milk tea like no other with offerings like the iconic Thai Iced Tea that delivers a blend of bold tea and sweet indulgence to the innovative Thai Tea Lattes that offer a contemporary twist. So if you are a milk tea lover or a curious one wanting to experience the flavors of Thai beverages, you should pay Baa Baa Thai Tea a visit.