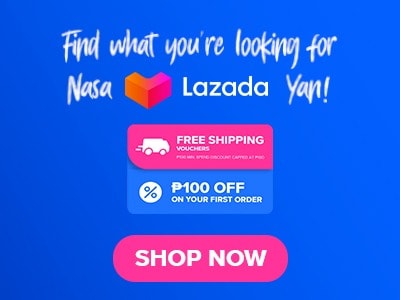 Crispy, Juicy, and Tender – These are the common characteristics to identify a good fried chicken. And when it comes to great chicken, I have a recommended restaurant that is all about that. Introducing Ray's Hot Chicken a perfect restaurant if you are looking for a fiery adventure with the irresistible crunch of their delightful chicken. Take a delightful dive as we savor their menu collections listed below.
Below, you'll find the updated list of Ray's Hot Chicken menu prices.
Menu Items
Price (PHP)

Starters

Mac 'n Fries
199
Mac N' Fries With Chicken
239

Hot Chicken

Hot Chicken Sandwich
209
Hot Chicken Sandwich with Bacon
229
Double Hot Chicken Sandwich
359
Double Hot Chicken Sandwich with Bacon
399
Hot Chicken Over Rice
209

Hot Wings

Hot Wings 4 Pcs
239
Hot Wings 8 Pcs
439
Hot Wings Over Rice
249

Sides

Fries
65
Nachos
65
Mac & Cheese
65

Beverages

Iced Tea
50
Blue Lemonade
50
About
Ray's Hot Chicken is a restaurant that embarks on a flavorful journey where fiery, irresistible, and bold flavors are all the conversation. This restaurant specializes in authentic Nashville-Style Hot Chicken which brings a flavorful and spiced-up experience right to your plate. They are committed to quality and freshest poultry meat that is carefully maintained to embrace all of its flavors and secret blend.
Ray's Hot Chicken Menu Best Seller
Elevate your entire dining experience by choosing the best of the best here at Ray's Hot Chicken. Indeed a blazing in-hit adventure is waiting for you at their table so let us make the best out of it with this best-selling list.
Hot Chicken Sandwich – This quintessential Nashville chicken experience allows you to indulge in the perfectly seasoned hot chicken that is carefully breaded to perfection and served in a fluffy soft bun.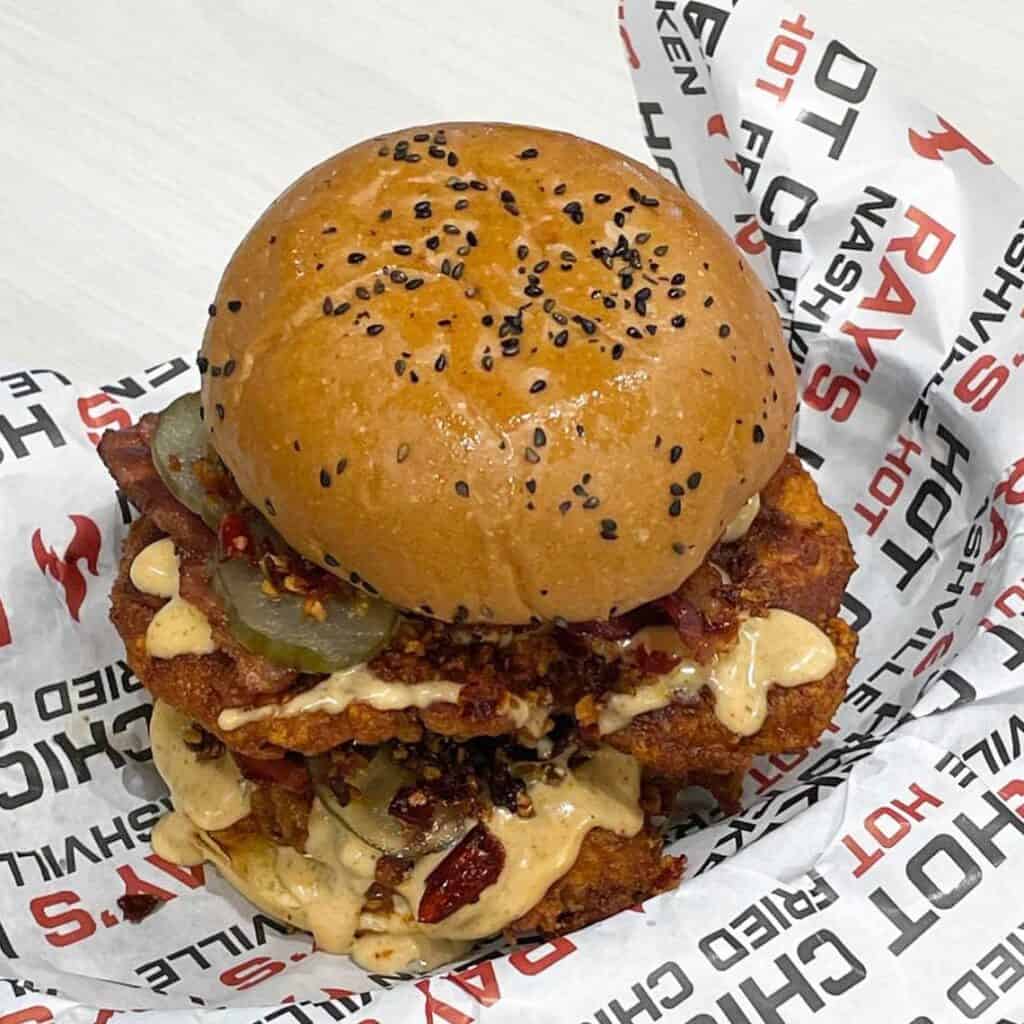 Hot Chicken Over Rice – Let us take that fiery chicken adventure with a cup of rice. This dish features a bold spiciness of hot chicken that is served along with fluffy rice. Giving you a chicken feast that you will surely love.
Hot Chicken Sandwich with Bacon – Next on the list is this best-selling Hot Chicken Sandwich with Bacon. It features a savory and smokey flavor of bacon that is perfectly complemented with spicy chicken giving you a tantalizing experience.
Hot Wings 4 Pcs – Take your favorite Hot wings in a finger-licking experience with the crisp and savory bite of this menu highlighting a juicy bite embracing the signature mixtures of Ray's Hot Chicken.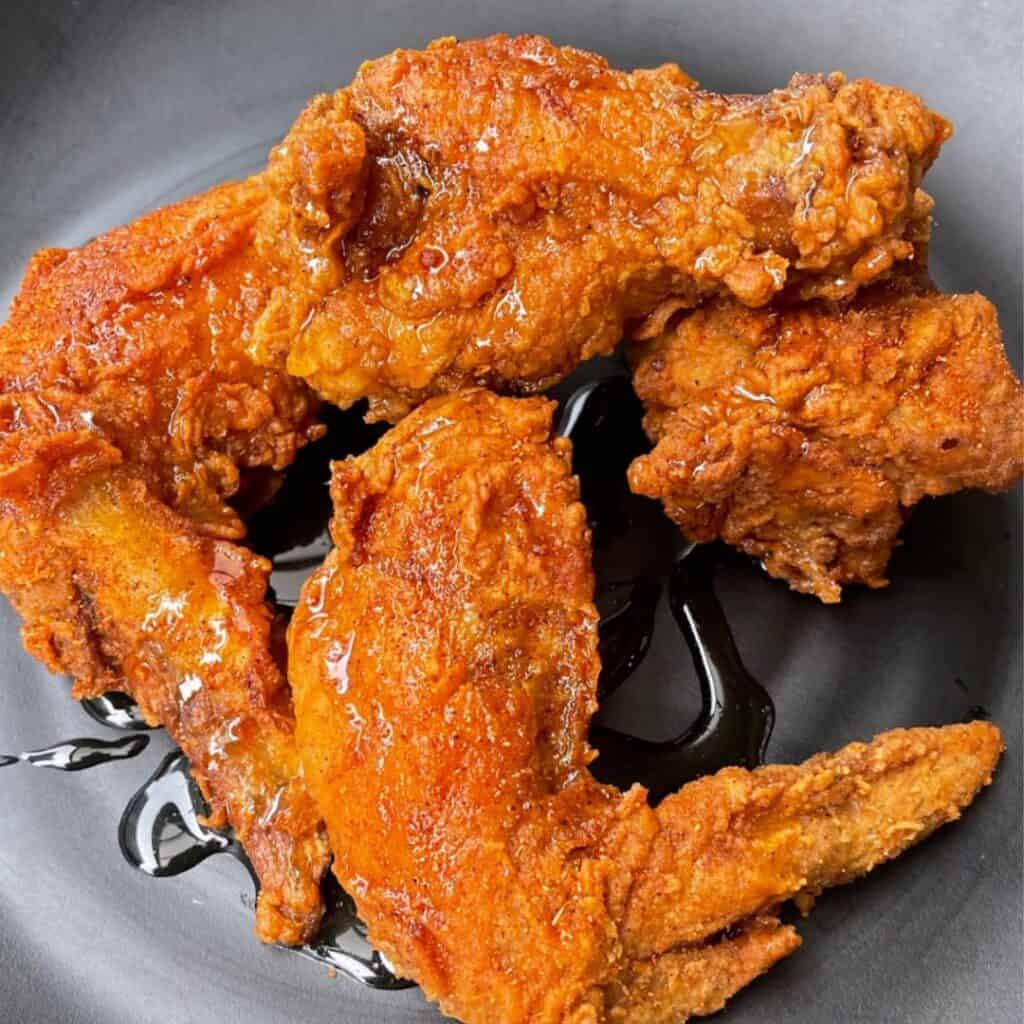 Mac N' Fries with Chicken – Take a flavorful bite of this Mac N' Fries with chicken. Highlighting the fiercest zest of the chicken that is both comforting and satisfying. It has fried and joyful cheese that will surely bring the comfort you need for your day.
Hot Chicken
Savor the finest ferity flavor of their Hot Chicken that is waiting for you to be adorned. Unveil the flavorful experience you never had before with this menu selection from Ray's Hot Chicken.
Double Hot Chicken Sandwich with Bacon – A burst-in-the-mouth experience is what we can expect from this Double Hot Chicken Sandwich with Bacon. It is the perfect sandwich for people who love bacon on every meal they have. It has a top-notch flavor with the double hot chicken and juiciness of bacon that perfectly blends with it.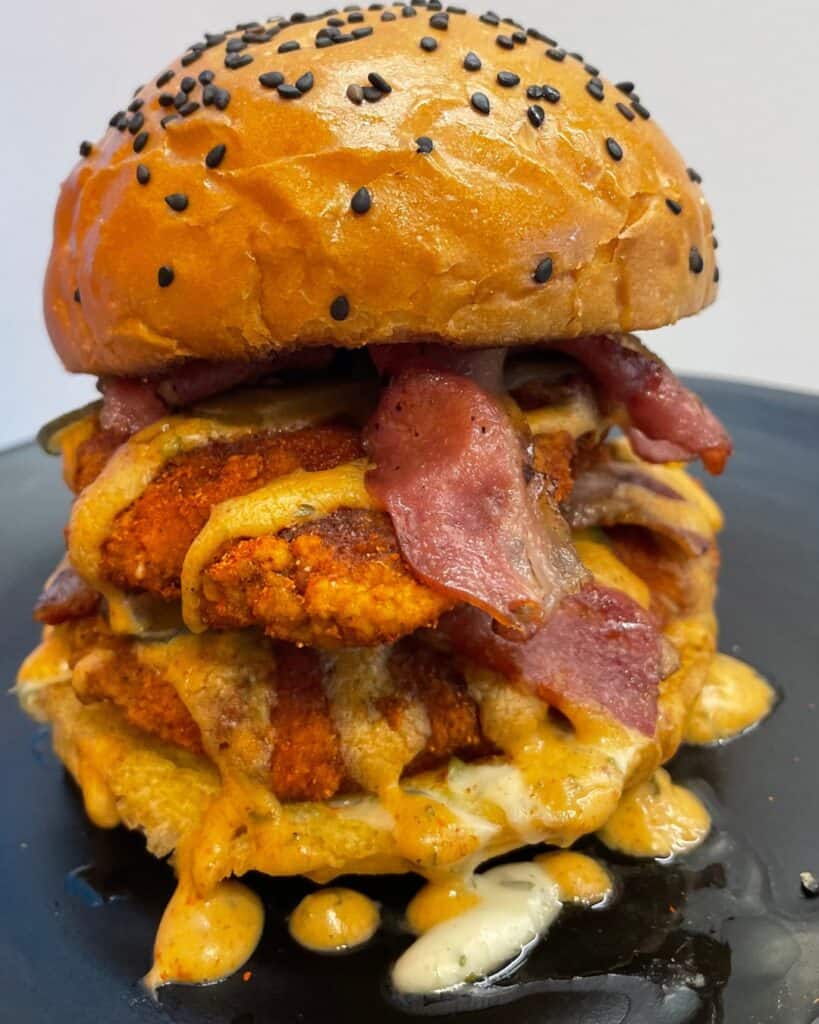 Double Hot Chicken Sandwich – An extra fiery bite will meet you in this Double Hot Chicken Sandwich. It is the perfect sandwich for people who can't get enough for a one-piece chicken sandwich so let's make the double goodness with this extra chicken!
Hot Wings
Indulge the fiery plate featuring your beloved favorite wings served in various styles and quantities. The smothered flavor of Ray's Hot Chicken mixture is what truly makes this selection extra special.
Hot Wings over Rice – Treat yourself to this joyful treat that takes your favorite wings to a different level. It is both fiery and delightful giving you an irresistible experience with a fluffy cup of rice.
Hot Wings 8 Pcs – Can't get enough? Well, we have this option for you to enjoy these Hot Wings in 8 pieces. It features a fiery delight on your favorite Hot Wings. It is something in flavors and irresistible crispy bites that are worth trying.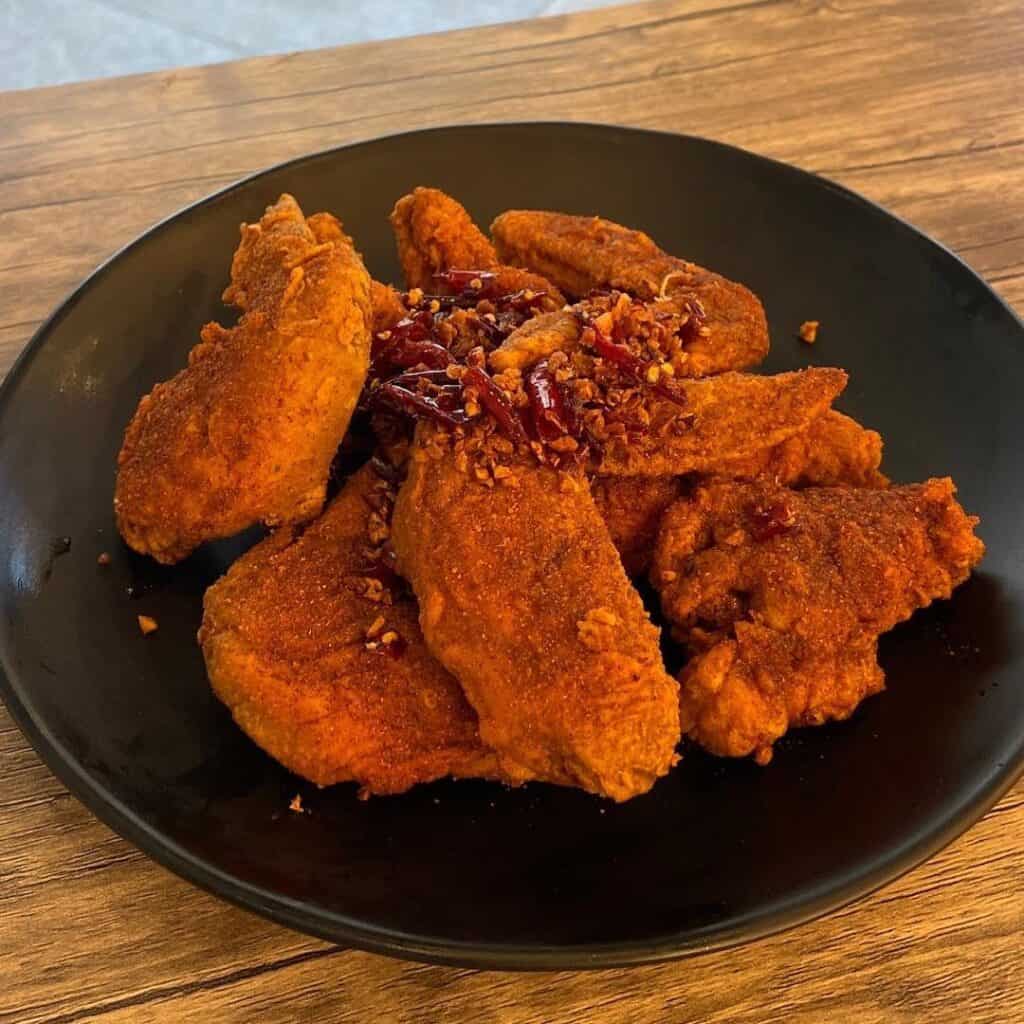 Sides
Ray's Hot Chicken is here to offer you the magnifying goodness of Their Sides which features iconic Fries, Crispy Nachos, and a delightful Mac and Cheese. A wonderful journey awaits you with these enticing appetizers that definitely elevate your entire dining experience.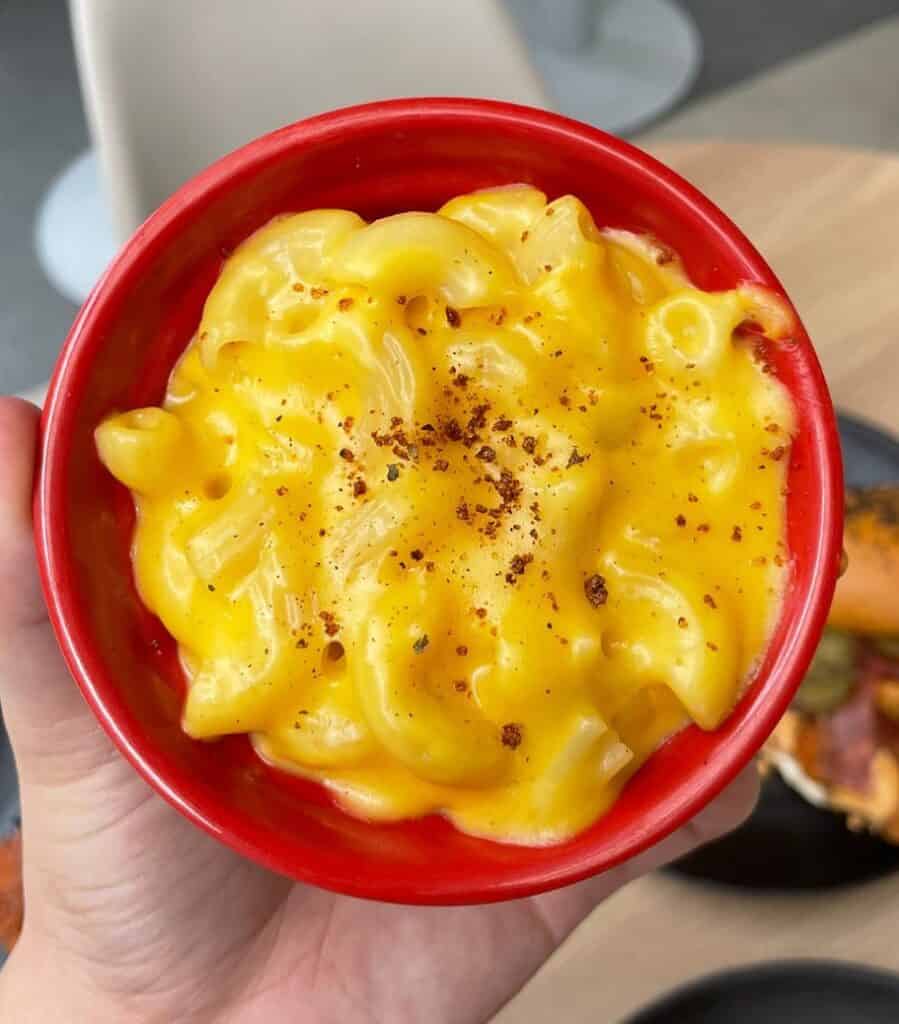 Ray's Hot Chicken Menu Delivery
I am sure you are now craving for this bold and fiery delight. Well, guess what, you can order this collection at the utmost cost of your own if you order them online such as through the FoodPanda delivery service. You can now have your time to do your priority chores and plans while having your favorite Ray's Hot Chicken delivered right to your door. You can also check for the availability of GrabFood for long-distance delivery areas.
Social Media Pages
Each dish is a perfect blend of heat and flavor, and they can't wait to share their love for fiery food with you. Get ready to turn up the heat!
Facebook: https://www.facebook.com/RaysHotChicken
Instagram: https://www.instagram.com/rayshotchickenph
TikTok: https://www.tiktok.com/@rayshotchicken
Frequently Asked Questions
What type of cuisine does Ray's Hot Chicken offer?
Ray's Hot Chicken offers a fiery collection that is blazing in aroma and crispiness featuring their chicken and awesome sandwiches.
What is Ray's Hot Chicken known for?
This fast food is known for their Nashville-style hot Chicken and delightful sandwiches that are definitely the main hallmark of the business.
What are the operating hours of Ray's Hot Chicken?
Ray's Hot Chicken operates different store hours depending on each location. However, they typically run from 9 AM until 11 PM and there are a number of branches that are available for 24 Hours.
Where is Ray's Hot Chicken located in the Philippines?
There are many branches of Ray's Hot Chocolate available for every Filipino in certain areas of the country. You can find their stores available for you here:
Taft
BGC
BF Homes
North Edsa
Araneta
MCU
Southmall
Shaw
Venice Grand Canal
Eton Centris
Conclusion
In conclusion, Ray's Hot Chicken is a haven for every chicken lover out there. I love how this restaurant takes great pride in its fiery and blazing-in-spice Nashville-style hot chicken, It is definitely a gem that needs to be known by more people. The unforgettable dining experience it gives from the quality of food to the entire dining is what makes this restaurant iconic.
From my favorite Hot Chicken sandwich menu to the comforting bite of their chicken over rice, the Ray's Hot Chicken will surely have you prepared for extra mouthwatering goodness where very juicy bites are another step of a flavorful journey. I am fully satisfied with my entire dining experience and I am recommending it for your next restaurant-hopping journey.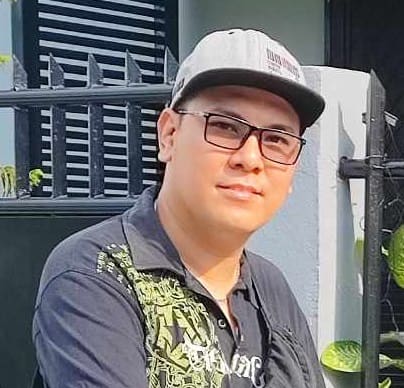 Hi! I'm Nivek Strife, the person who made MenuPH. I'm the one who added most of the popular menus you see on this website, and I really hope you enjoy them! Feel free to check them all out.
Growing up, I was surrounded by lots of tasty foods, like the classic Adobo and the sweet Leche Flan. That love for the many flavors of the Philippines is what got me excited about adding to MenuPH. When I learned how to make websites, I saw the need for a place to show off all the amazing Filipino dishes, and that's how MenuPH started.
MenuPH isn't just a website; it's like a fun journey into food. I've teamed up with famous chefs and found great places all over the Philippines to bring you a bunch of menus that show off the best of Filipino cuisine. Whether you're into the usual dishes or new twists, MenuPH is here to guide you through the rich world of Filipino flavors.
With MenuPH, my aim is to help local businesses, talk about good food choices, and make a group of friends who love food. No matter if you like fancy restaurants or street food, MenuPH has something for you. Come join me on this food adventure as we find great places, taste real flavors, and enjoy the unique food traditions that make the Philippines awesome.