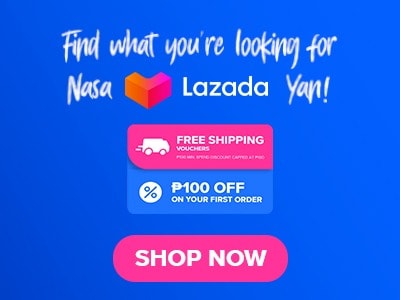 Shawarma is quite popular nowadays but would you like to try the OG store of shawarma in our country? They are actually the first shawarma chain in the Philippines offering Turkish and Middle Eastern-inspired dishes. Have you heard about Leylam Shawarma? If not then give me a couple of your minutes and let's get to know them more. Leylam Shawarma menu offers a variety of mouthwatering and delicious dishes that will surely satisfy your shawarma needs. This place has been in the market for more than a decade thats why the quality of their products has already been tested and loved by many. Already interested in our topic? If yes then let's start! 
Below, you'll find the updated list of their menu prices.
Menu Items
Price (PHP)

Popular

Leylam Crispy Shawarma
175
Delfav 2
695
Delfav 1
630

Mains

Delfav 3- 5 Leylam Wrap + 3 Drinks
810
Delfav 4 - 5 Leylam Rice + 3 Drinks
865
Delfav 1
630
Delfav 2
695
Delfav 3 - 5 Leylam Wrap + 3 Drinks
810
Delfav 4 - 5 Pcs Leylam Rice + 3 Drinks
865

Menu

Leylam Rice
140
Leylam Wrap
133
Melted Pita
140
Leylam Crispy Shawarma
175

Beverages

Iced Tea In 500ml Pet Bottle
56
Cucumber Lemonade
56
About Leylam Shawarma
Owned by Cem Tasci and his brother Ugur Tasci, Leylam Shawarma is a Cebu-based company that has branches across the country. LC Avrasya Incorporated is Leylam Shawarma's corporate name, they are also the largest chain of shawarma in our country. Leylam Shawarma is mostly located in malls and business districts to target on-the-go consumers who love fast food. First open their doors in May of 2005 Leylam offers Turkish-inspired items and customers appreciate their foods. Customers loved their adaptation of food and after that, Leylam started to be known. After their success, they started to have branches in the neighboring towns and eventually different places in the country.
The market demand for Leylam Shawarma gives the opportunity for them to have 150 outlets across the country since they are the first company-owned shawarma chain in the country customers learn to love their products. Presently, Leylam is still continuing to grow and innovate for the better, introducing new products to test on the market to meet the satisfaction of its customers.
Leylam Shawarma Menu Best Sellers
Here are samples of Leylam Shawarma's best sellers.
Leylam Crispy Shawarma – Leylam crispy shawarma is Leylam's take on different and enhanced shawarma. The meat is carefully marinated with seasonings, aromatics, and spices like garlic, cinnamon, turmeric, and many more to give a complex flavor of warm and tangy. Their version of shawarma is crispy though this is not the usual shawarma this one is really good. Leylam Crispy Shawarma has a perfect taste in every bite. Tender meat, savory flavors, good pita bread, and great spice blends. Shawarma is popular everywhere because it has deep flavor and bold delicious taste.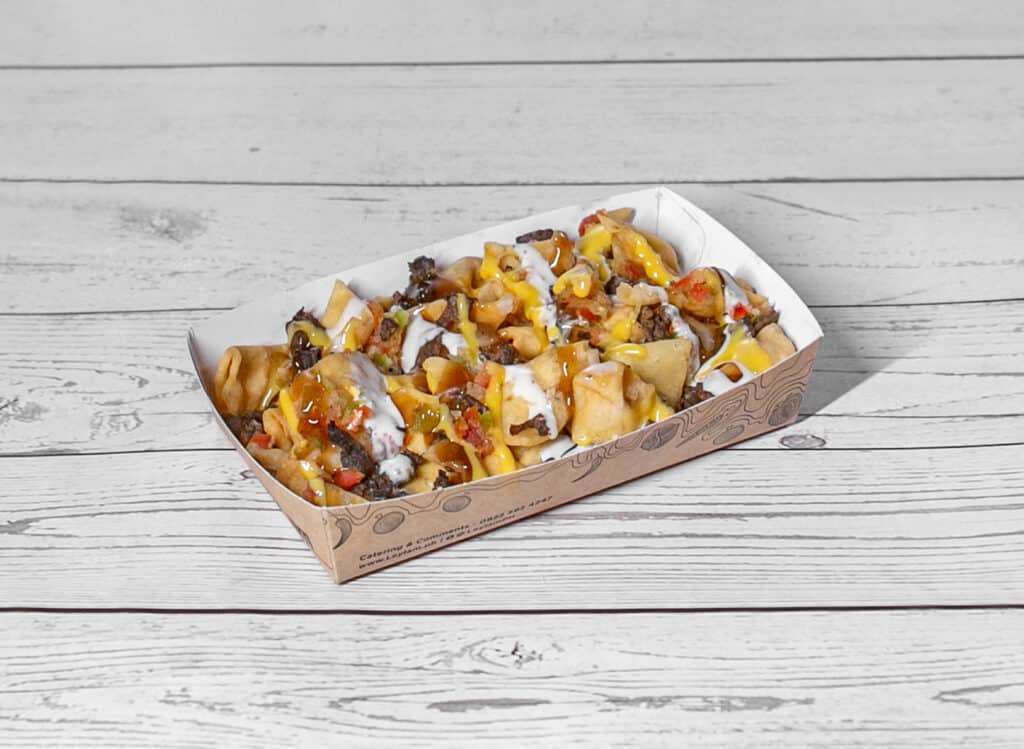 Leylam Rice – Leylam rice means shawarma over rice. This one is also included in Leylam Shawarma's best-selling items. Popular among the working class who don't have the time to cook or students. This is really flavorful and though it is unusual to eat it with rice since pita bread is its partner we Filipinos love and can't forget our rice and surprisingly the meat and the rice complement each other. This one tastes really good, the meat is tender and very flavorful at the same time.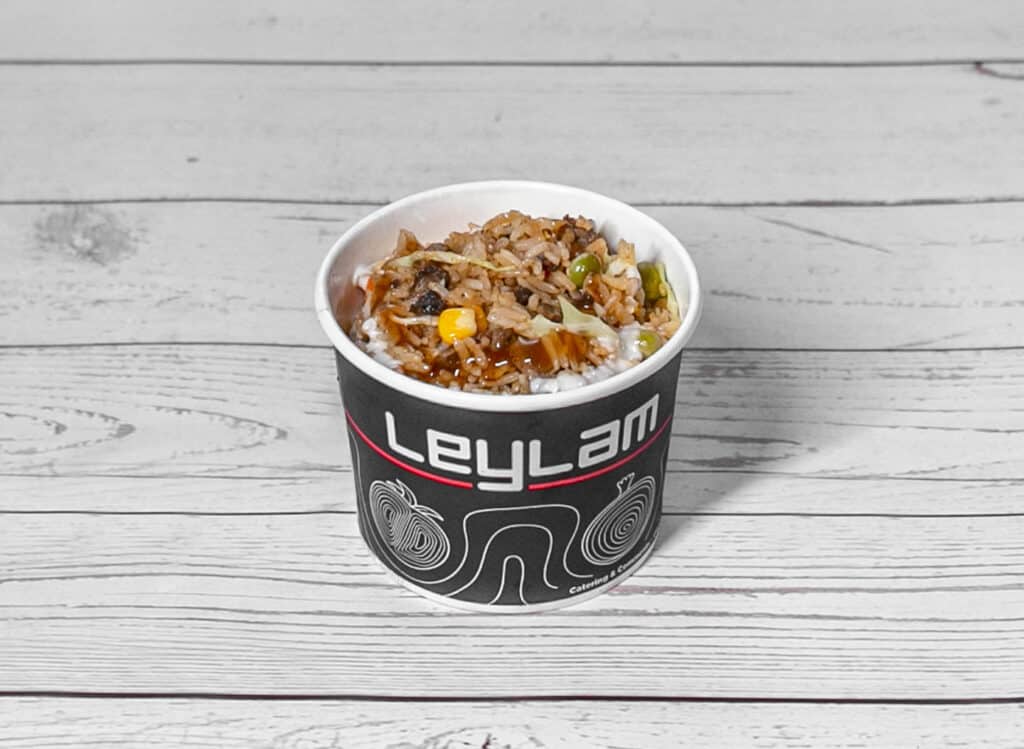 Leylam Wrap – Leylam wrap is light delicious and satisfying. Also, their Leylam wrap is popular among working-class customers or students who don't have the time to cook or sometimes just looking for a delicious but cheaper alternative. The pita bread that they use has good quality, it's a bit sweeter than the normal pita but that's fine, the meat is really savory and very flavorful at the same time. Leylam wrap is one of the best choices to order if you want to experience great-tasting shawarma wrap. Must try as well.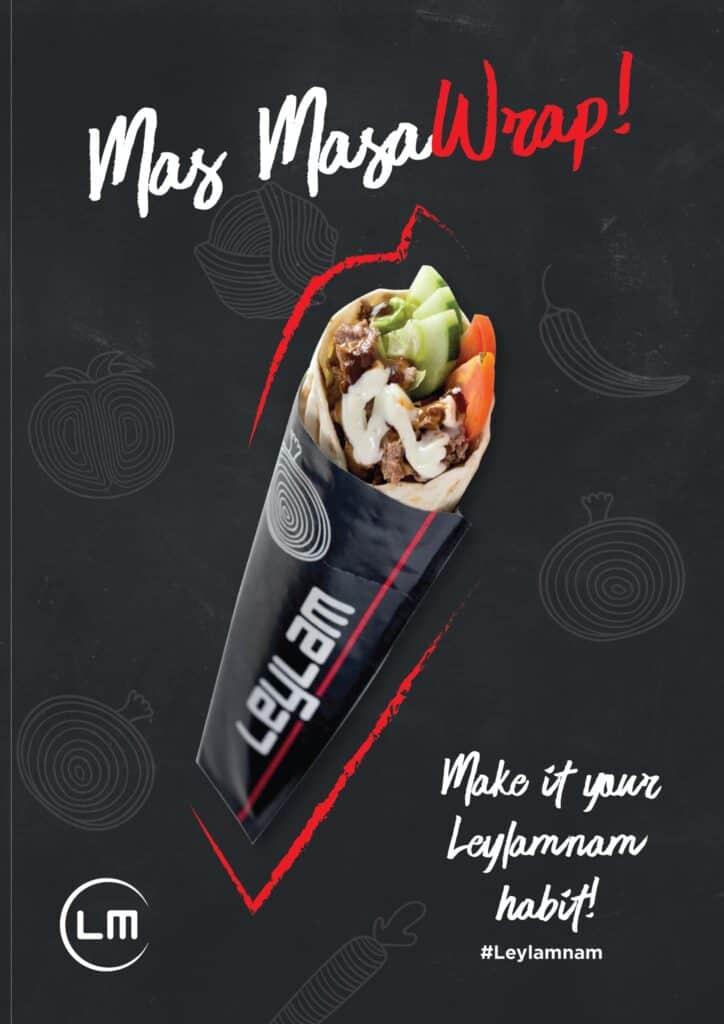 Mains
Leylam Shawarma's mains menu offers 6 items to choose from, items on their mains menu are great for sharing. They have Delfav 3. This has 5 Leylam Wrap plus 3 cucumber lemonade drinks this is great for sharing with your barkada and actually good for 2-3 persons already.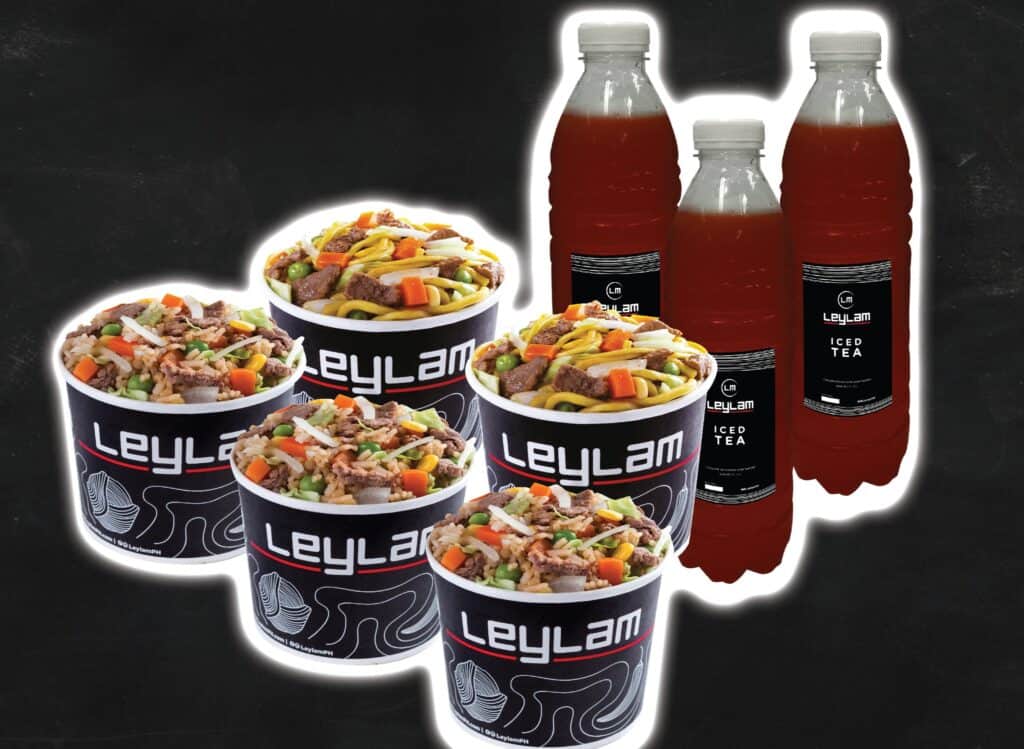 They also have Delfav 4. This has 5 Leylam Rice plus 3 cucumber lemonade drinks and is also great for sharing. Delfav 1 is also included on this menu, this is 5 pcs of Leylam wraps while Delfav 2 is 5 pcs of Leylam rice. Other options are Delfav 3 which is 5 pcs of Leylam wraps and 3 iced tea drinks and Delfav 4 which is 5 pcs of Leylam rice plus 3 iced tea.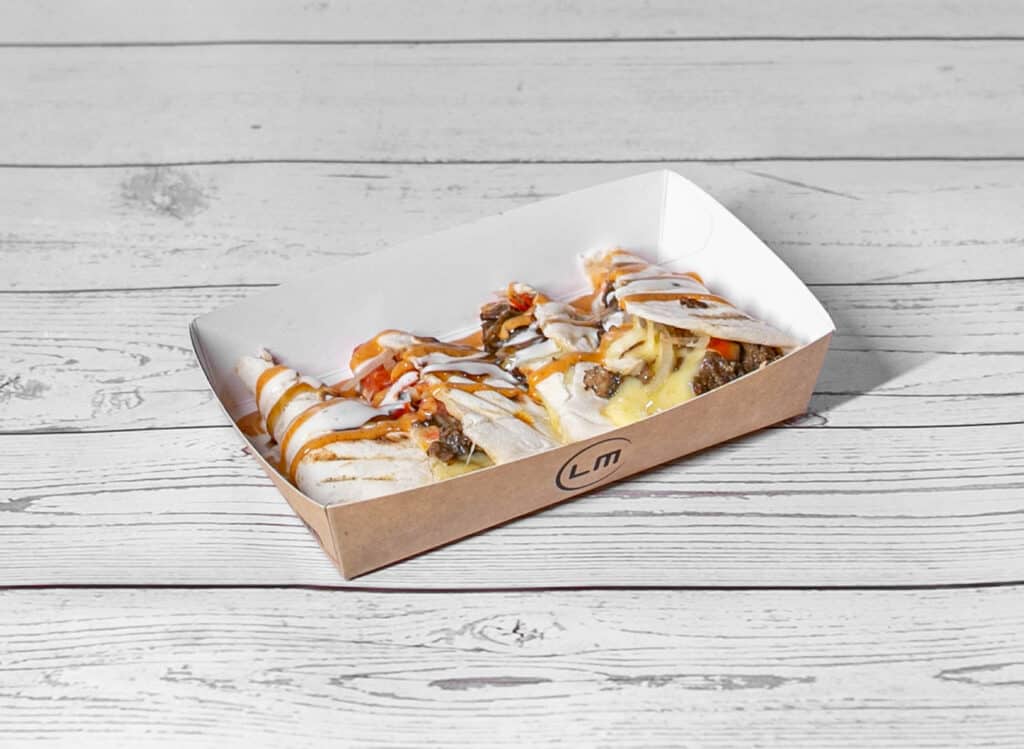 Beverages
The beverages menu has 2 options the first one is their Iced Tea In a 500ml PET Bottle, this one is really refreshing and has that strong taste of tea blend. They also have Cucumber Lemonade, this one is my favorite. This strikes the best drink for the shawarma as it could remove odd tastes if ever, also this is really refreshing and has a cool color that is stunning.
Leylam Shawarma Menu Delivery
Upon checking leylam doesn't offer delivery services however no worries You can order your favorite Leylam Shawarma food items simply by using third-party delivery services such as GrabFood, Foodpanda, and many more.
Leylam's Social Media Pages
As a part of the Leylam club, you'll get a sneak peek at secret shawarma creations and exclusive offers. Be the first to try our shawarma innovations!
Facebook: https://www.facebook.com/leylamph
Instagram: https://www.instagram.com/leylamph
Twitter / X: https://twitter.com/lmleylam
Website: http://www.leylamshawarma.com/contact
Frequently Asked Questions
What is Leylam Shawarma's business hours and days?
Leylam Shawarma is open daily Mondays through Sundays from 10:00 am until 9:00 pm.
What type of food does Leylam Shawarma offer?
Leylam offers Middle Eastern-inspired Fast Food.
Is this a halal-certified establishment?
Yes. Leylam Shawarma is a halal-certified place that offers only halal meats.
How many branches does Leylam Shawarma have?
Leylam already has 159 branches across the country. Leylam is a Cebu-based company that has been serving Filipino people for more than a decade.
What are the payment options at Leylam Shawarma?
Leylam Shawarma accepts cash and electronic payment (GCash) for cashless transactions.
Conclusion
Great place! To be honest, this is one of my favorite reviews that I make since I love Middle Eastern foods. The Leylam Shawarma menu has a lot of great food items to choose from and their foods are affordable as well, when it comes to the taste it's amazingly delicious. One of my favorite go-to places when I'm craving for shawarma. Food preparation is okay, clean place, and nice service personnel. Highly recommended for everyone who loves to try Middle Eastern-inspired foods without spending too much. Overall experience was great.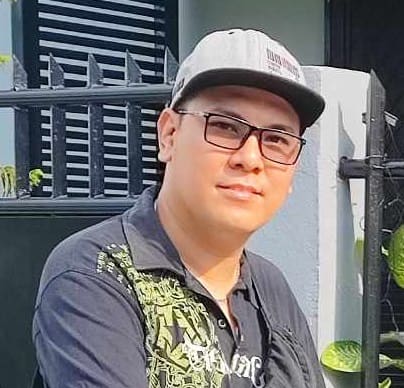 Hi! I'm Nivek Strife, the person who made MenuPH. I'm the one who added most of the popular menus you see on this website, and I really hope you enjoy them! Feel free to check them all out.
Growing up, I was surrounded by lots of tasty foods, like the classic Adobo and the sweet Leche Flan. That love for the many flavors of the Philippines is what got me excited about adding to MenuPH. When I learned how to make websites, I saw the need for a place to show off all the amazing Filipino dishes, and that's how MenuPH started.
MenuPH isn't just a website; it's like a fun journey into food. I've teamed up with famous chefs and found great places all over the Philippines to bring you a bunch of menus that show off the best of Filipino cuisine. Whether you're into the usual dishes or new twists, MenuPH is here to guide you through the rich world of Filipino flavors.
With MenuPH, my aim is to help local businesses, talk about good food choices, and make a group of friends who love food. No matter if you like fancy restaurants or street food, MenuPH has something for you. Come join me on this food adventure as we find great places, taste real flavors, and enjoy the unique food traditions that make the Philippines awesome.