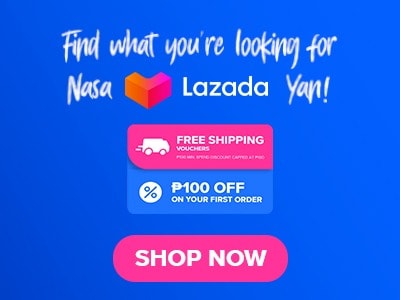 Are you looking for a place to meet or hang out with friends? The buffet restaurants in Festival Mall are the ideal destination for you, especially if you love Korean cuisine. These dining places are perfect if you love exploring different dishes that will make your reunion more meaningful. It will also give you more time with your loved ones while savoring your favorite dishes and sharing different stories.
Dookki is a Korean buffet restaurant with multiple branches in shopping malls, including Festival Mall. It is a food haven for those who love Korean cuisine and want to explore more of it. This restaurant serves authentic and flavorful cuisines that will make your Korean heart happy. It is an excellent place for those who want to have the best Korean dining experience. Its cuisines are commonly seen on our most loved Korean Dramas, giving guests a main character feel.
The authenticity and satisfying goodness of its foods will transport you to the vibrant streets of Korea. They serve the best food by upgrading their menu and making their guests excited about future visits. Its buffet features Korean street foods, hotpots, snacks, and many more, giving you many options.
The cuisines on its buffet are creatively presented, making them enticing and pleasing to the senses. The vibrant and fresh colors are aesthetically appealing, the tastes are surprisingly good, and the aroma will excite your senses. You can also mix and match different ingredients and create your own meal that suits your appetite. The ambiance of the place is also giving a Korean vibe.
In terms of their customer service, their staff are accommodating and friendly. They will suggest the best way to create a hot pot, especially if it is your first time trying it. You can ask them about the must-try foods to make the most out of your Korean experience in this restaurant.
One hour and thirty minutes is the time limit of Dookki, so it is best to know what they offer before you visit. It will help you choose the cuisines that will satisfy your cravings. The rate of this restaurant is also reasonable, as it matches the restaurant's food, ambiance, and service.
They also provide special promos and discounts on different occasions, such as birthdays, anniversaries, and graduation. So, if you want to make special events or holidays more fun and special, this is the perfect place to give you the ultimate experience.
Most of its customers say that visiting this restaurant is worth their time, money, and effort. It is an excellent place to visit with your loved ones, especially if they are also a Korean food lover. If you want to explore different flavors of Korea, this dining place will not disappoint you.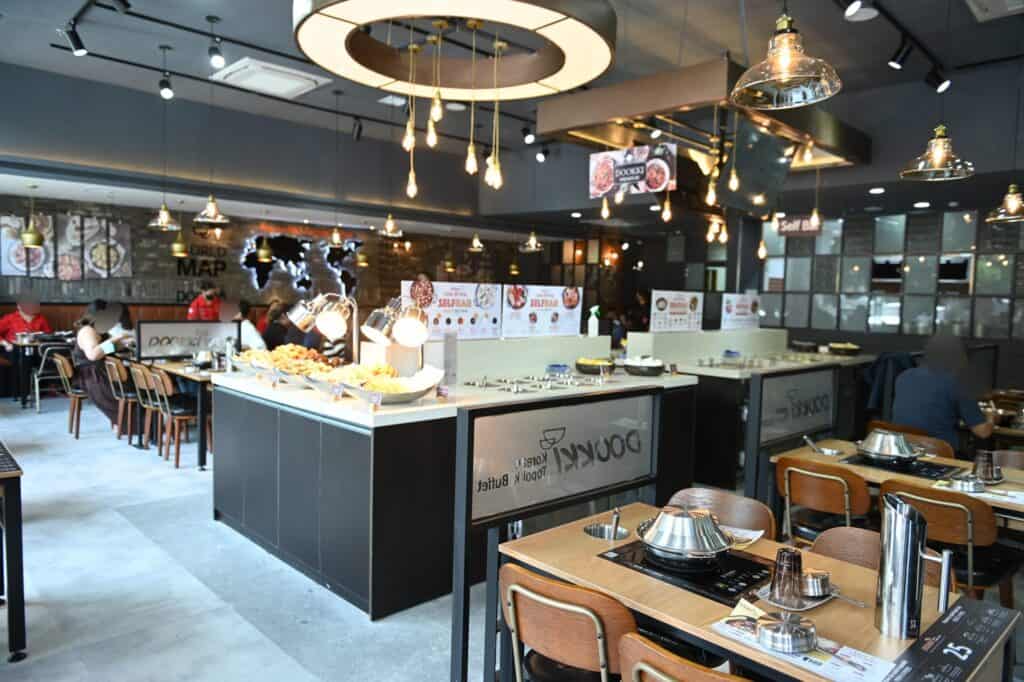 Some of the must-try cuisines are:
Korean Fried Chicken
Hotpot
Ramyun
Korean Hotdog
Dookki Burger
Social Media Pages
Facebook: https://www.facebook.com/dookkiph
Instagram: https://www.instagram.com/dookkiph
TikTok: https://www.tiktok.com/@dookkiphilippines 
Contact Details
Email: [email protected]
You can visit Dookki at https://www.google.com/maps/search/dookki+branches. 
Korean and Japanese cuisines are continuously growing popular these days, so restaurants that offer dishes inspired by the culinary arts of Korea and Japan are continually popping up everywhere. You will see a lot of Korean and Japanese restaurants nationwide, as many people are getting aware and interested in them.
If you cannot choose between these two delicious cuisines, Samgyuniku is the perfect place to go. This is an ideal destination for those who love Korean and Japanese barbecue. The name of this restaurant comes from the words Samgyupsal and Yakiniku, a term for barbecue in Korea and Japan.
This is different from other restaurants where the staff served the food. This self-service dining spot serves its food on a buffet, so you can easily get the food you love. In this restaurant, you can have unlimited samgyupsal and yakiniku, and you can enjoy them for two hours. There are six choices of beef, six choices of pork, four choices of chicken, and four kinds of seafood served on its buffet. The side dishes are on their counter and served upon request.
They have a leftover charge of PHP 150.00 per 100 grams, so get only the amount of food you can eat to avoid additional fees and food wastage. The drinks it serves are not part of their unlimited meals. They also offer free meals and discounts to kids based on their height.
It also has a karaoke room that you can use for free if you are dining in with a minimum of 5 pax. Message them on their Facebook page to reserve this room, especially if you want to have fun with your loved ones while eating your favorite cuisines.
Some of the must-try cuisines are: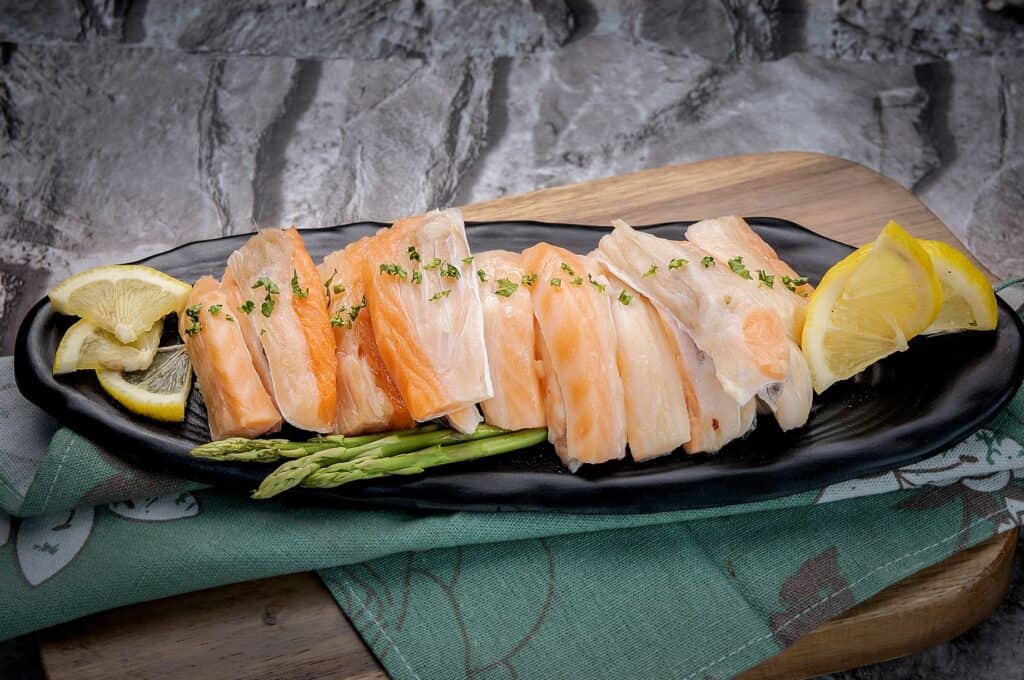 Marinated Yangnyum Beef
Soy Garlic Chicken BBQ
Pork Samgyupsal Daepae
Salmon Belly
Gindara Fish Tofu
Social Media Pages
Facebook: https://www.facebook.com/Samgyuniku-Festival-Mall
Instagram: https://www.instagram.com/samgyuniku 
Website: https://samgyuniku.com
Contact Detail
Phone: 0927 332 2866
You can visit Samgyuniku at https://www.google.com/maps/search/samgyuniku+branches.  
FAQs
Where is Festival Mall located?
Festival Mall is located in Filinvest City, Alabang, Muntinlupa City. It features a wide array of brands and dining places, such as buffet restaurants. They also have a good location that can easily be accessed using public transportation. You can enjoy many activities in this shopping mall, making it a good destination to unwind, chill, and bond with your family or squad.
What are the buffet restaurants in Festival Mall?
Dookki and Samgyuniku are the buffet restaurants in Festival Mall. These restaurants are ideal places for those who are Korean food enthusiasts. There will be new buffet restaurants that will surely be added in the future, so stay tuned for updates by following the social media pages of Festival Mall.
Do the buffet restaurants in Festival Mall offer promos?
Yes, the buffet restaurants in this mall offer promos, but for a limited time. To stay updated on their current and upcoming promos, follow their social media accounts or frequently visit their website. The common promo they offer is the discounted price to give its customers the best deal that will give them the best dining experience. 
Are the buffet restaurants in Festival Mall family-friendly?
Yes, the buffet restaurants in this mall are family-friendly. However, it still depends on the preferences of every family member. Before going to a buffet restaurant, check if the food they offer suits the taste profiles of your family so everyone will enjoy their meal and you will be able to create new memories. 
What are the terms and conditions of buffet restaurants in Festival Mall?
The terms and conditions of the following buffet restaurants vary. No leftovers is the standard policy of these restaurants to avoid food wastage. The leftover charge depends on the weight of the food left on your table. There is also a time limit in buffet restaurants that typically ranges from 90 to 120 minutes.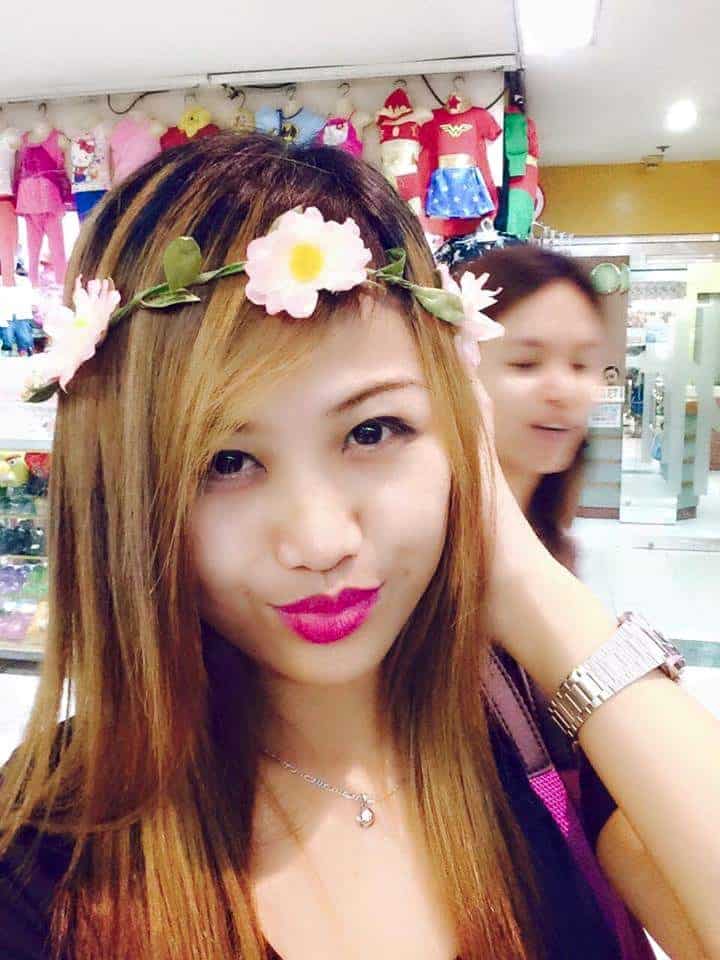 Hello! I'm Shaoyeu Cassandra, a mom who spends most of my time at home, and when I'm not busy, I enjoy writing blogs. I live in Cavite, and I really love talking about the menus of different restaurants.
So, I decided to share my thoughts on the menus of some fast-food places. I'm hoping my take on them can be like a helpful guide for you to decide what tasty treat to go for next. I hope you discover something you really enjoy! Thanks for stopping by!